Slovenia is a country located in Central Europe and Ljubljana is its capital. Slovenia is located amongst the mountains and grand lakes, thus offering an idyllic backdrop during the whole time of the year. But the real and the most spectacular view of Slovenia is visible during the time of winter season. The scenery looks fantastic with the dusting snow and with trees covered with snow all around. Slovenia in winter is as gorgeous as it can get.
Best Time To Visit Slovenia
Slovenia is a great country to visit anytime during the winter. While the summers aren't that popular among tourists, winters are superb here. People flock in here in the months from August to January. Slovenia in December is a snow lover's paradise.
Places To Visit In Slovenia In Winter
Here are the places which are worth visiting in Slovenia during winter. Make a point to visit all these beautiful places in Slovenia covered in sheen of snow.
1. Ljubljana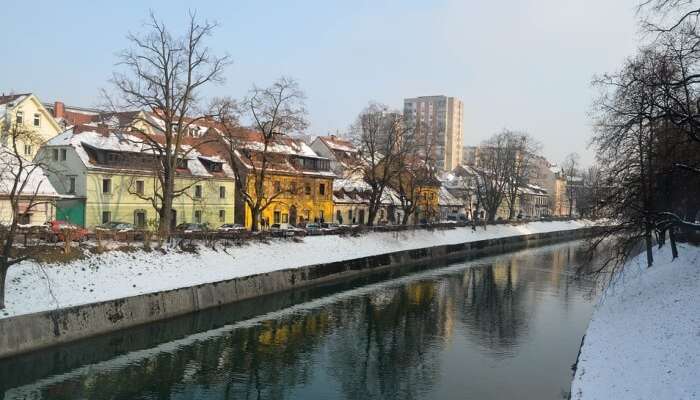 Ljubljana is the charming capital of Slovenia. The city twinkles with fairy lights lighting up each and every corner, shops as well as the trees. There is a Christmas market along the side of Ljubljana River. There are many stalls here, and each of them has amazing seasonal food and local handicrafts to offer. In the air, there is an aroma of roasted chestnuts and spiced mulled wine which is flowing in Ljubljana. During the festival in Ljubljana, there is a fair in the city, and both tourists as well as local people purchase gifts to spend the festival with their families and greet them with those gifts.
Must Read: Your One Stop All Inclusive Guide To Lake Bohinj In Slovenia
2. Bled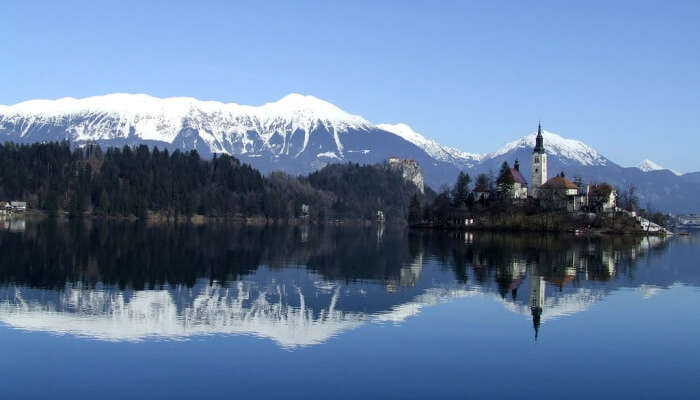 There is a place named Bled which is located at a distance of one hour from the capital of Slovenia. Bled has never failed to surprise the visitors to Slovenia with its beauty. The beauty of Lake Bled is seen on its mirror-like surface which reflects the forest and mountains along its shores. There is a small church on the lake. During winters, Lake Bled transforms into a postcard picture blanketed with snow. Lake Bled is considered to be the best natural beauty of Slovenia.
3. Lake Bohinj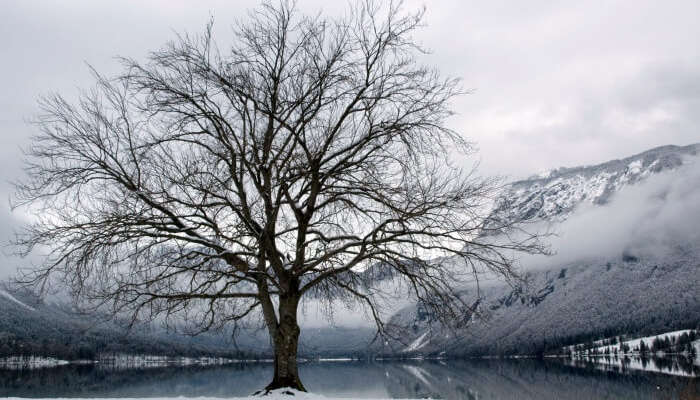 There is a lake named Lake Bohinj in the Bohinj valley which is located in the Julian Alps and is the largest lake in the entire country. Lake Bled is encompassed by the National Park of Triglav, and its real beauty is visible during winter when the lake is frozen, and it creates a mirror-like surface. This is a popular tourist hub in winters as the lake freezes to shimmer like glass.
Suggested Read: 10 Things To Do In Croatia To Treat Yourself With The Best Of Balkans' Offerings
4. Radovljica
Slovenia is not only famous for the mountains and lakes. It is also renowned for its culture and its local life. There are a few small towns like Radovljica which gives the visitors an insight into the traditions and culture of Slovenia and also about the local life. People are more attracted to it, and they can know about the other side of Slovenia.
One could spend their Slovenia winter holidays in many ways. The winter temperature in Slovenia is very cold, and there is snowfall too. In entire Europe, Slovenia is a perfect place to enjoy the cold and serenity all here.
Suggested Read: 11 Places To Visit In Slovenia In 2021 That Will Leave You Awestruck With Their Beauty
Things To Do In Slovenia In Winter
Slovenia in winter has no dearth of fun and exciting activities. Check out the things to do in Slovenia in winter here!
1. Make the most when staying in the outdoors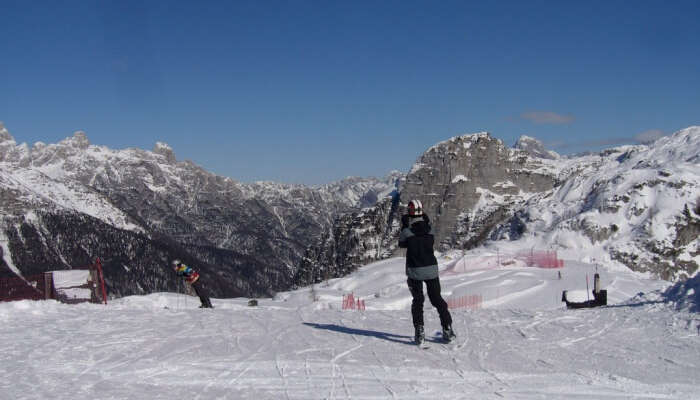 Slovenia is smaller than Wales and is considered to be a very compact country. This makes it easy to get around different places and yet there is a lot to explore in Slovenia. A person could run through the resorts or some famous places to pass the time of winter holidays and explore something new. The country might be small but still, it is filled with natural beauty, and there are massive Alpine mountains and very high peaks which are covered with snow. There are lots of snowfalls which run through a long season, and it continues till spring season. Lake Bled and Lake Bohinj are prepared for skiing.
Suggested Read: 10 Best Things To Do In Split For Witnessing The Romanesque Wonders Of Croatia
2. Ski Slopes are waiting for you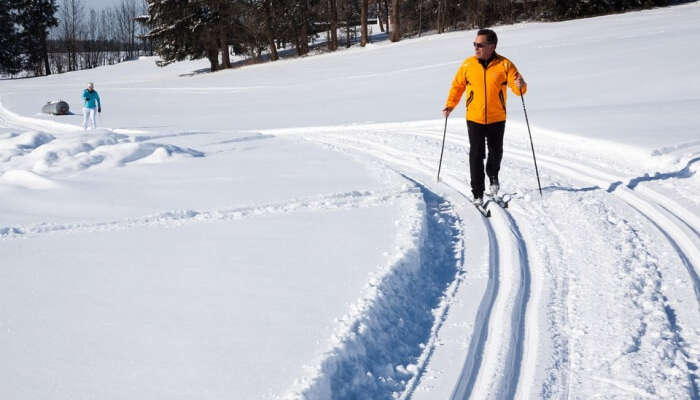 There are resorts in Slovenia which provides the people access to the slopes. It does not matter whether you are trying it for the first time or you are an expert in it and looking for a challenge. There are facilities for both kinds of people. A person could ski in between the natural beauty and also in the areas of national parks. There is a thing called SkiPass. If a person has a SkiPass, then he could ski at any place in the entire country. You can enjoy the scenic natural beauty of Slovenia while skiing in different areas.
3. Snowboarding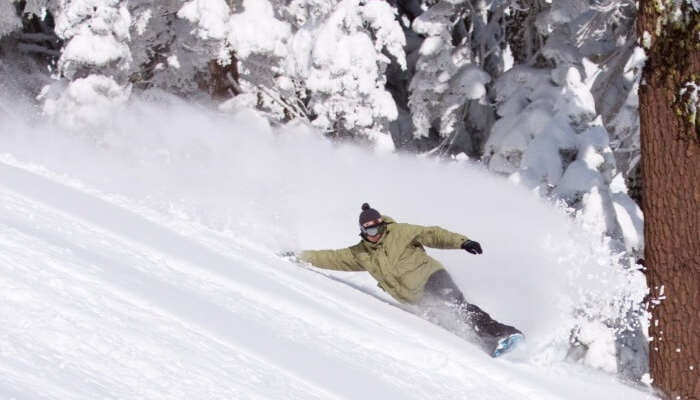 People in Slovenia still love skiing but there is one more thing which is trending in Slovenia, and that is Snowboarding. It is becoming a great attraction in Slovenia. Ski jumping is also famous in Slovenia, but it is a kind of activity which people would prefer watching rather than trying because it is tough and it requires a person to learn the ultimate steep curve. The best place to enjoy sports in Slovenia is Planica which has witnessed a lot of championships which includes a World Cup also. There are various world records also set up at this place. Training is provided to the people who are interested in learning these heart-pumping sports. Pokljuka is a place between Bled Lake and Bohinj Lake. It is a forested plateau which is very wide. Annually there is a Biathlon World Cup event hosted at Pokljuka. This has also become a major centre for cross-country skiing.
Suggested Read: 10 Best Croatia Resorts That Offer A Soul-Satisfying Stay Amidst Nature!
4. Family-friendly resorts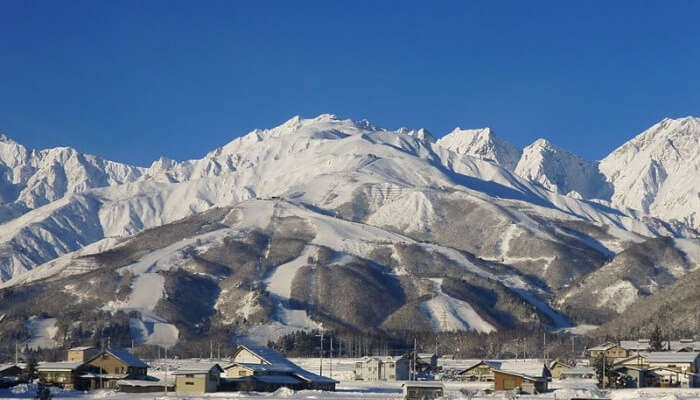 The resorts of Slovenia are ideal for families, and they are less towards the formal side. Some instructors speak English, so there is no difficulty for the staff to manage the families. There are facilities of snow parks, nursery runs and crèches for the families. There are facilities for the whole family to enjoy the off ski runs or could even try out snowshoeing and sledging on the snow which has freshly fallen.
5. Experience the Spas in Slovenia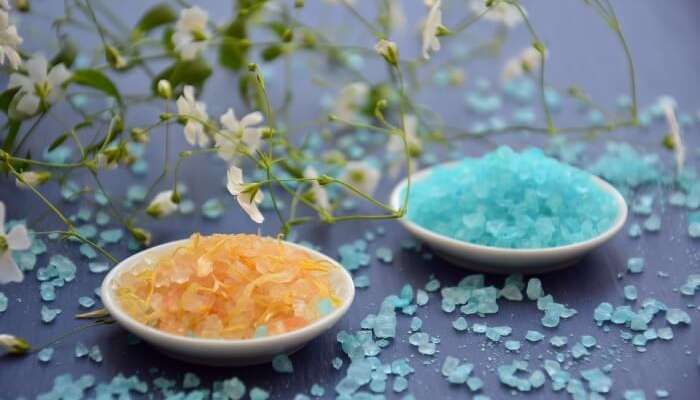 Nothing could replace a good spa when a person wants to relax. Slovenia has excellent spas. There are known as terms in Slovenia. There are 15 certified natural spas in Slovenia. Each spa is different, and there are thermal water healing pools in the outdoors and indoors and various treatments for health and beauty. There are facilities of spas in a few hotels also. Terme Dobrna Spa has been built since 1403, and it is the most famous spa in the country. Some of the other spas which could be handy are Terme Topolsica, Terme Ptuj, and Zrece. These spas are perfect for couples and also for the people who want to relax and get recharged.
Suggested Read: Shopping In Croatia: 5 Best Places To Let Yourself Loose On A Shopping Spree
6. A Camp Fire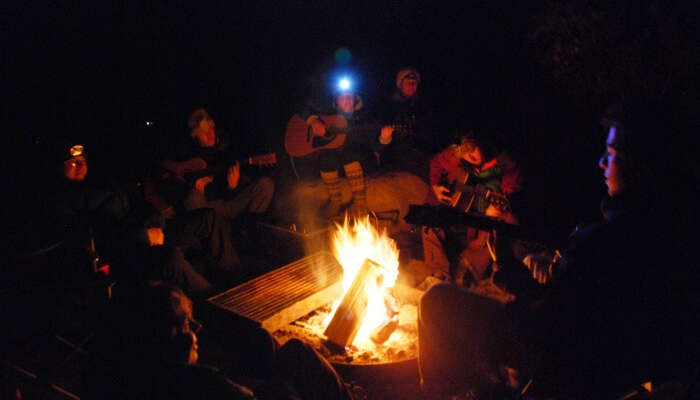 The best thing which a person could think about after coming off the slopes in Slovenia is a camp-fire. There are several traditional inns where steaming soups and meat dishes are awaited for the people near the camp-fire and don't forget about the desserts like gibanica and potica. The aches and pains in the body after coming off the slopes would be gone after drinking the wines and beers. The resorts of Slovenia are chilled out places.
Further Read: 10 Surreal Things To Do In Zagreb For An Unforgettable Holiday In Croatia
Slovenia is a fun place in winter, and it is worth visiting. There are various winter activities as well as winter sports to indulge in. So if you want to experience frozen lakes and enjoy the serenity of the snow-capped mountains, then plan an international trip to Slovenia in Winter.
Frequently Asked Questions About Slovenia In Winter
Q. Which are the winter months in Slovenia?
A. Slovenia experiences the winter season from December to mid March.
Q. What is the weather like in Slovenia in December?
A. December in Slovenia is cold and dry. The temperature ranges from 2°C to -3°C.
Q. Does Slovenia experience snowfall?
A. Yes, Slovenia often experiences its first snowfall in the month of December.
Q. What can I do in Slovenia in winter?
A. Winter season is a great time to plan one's holidays. Here are some things that one can do in Slovenia in winter:
1. Shop at the Christmas markets
2. Enjoy Cross Country skiing
3. Experience Evening Torch Walk
4. Do snowboarding
Q. How many days do you need in Slovenia?
A. 4-6 days are ideal to fully explore and enjoy the various things to do in Slovenia.
Q. Does it snow in Ljubljana?
A. Yes, one can experience snow in Ljubljana during the winter months.
Q. Is Lake Bled worth visiting?
A. Yes. Lake Bled is an amazing attraction in Slovenia and if it freezes during the winters, one can even enjoy ice skating here. Otherwise the views of the environs are beautiful here.
---
Looking To Book An International Holiday?
Book memorable holidays on TravelTriangle with 650+ verified travel agents for 65+ domestic and international destinations.
---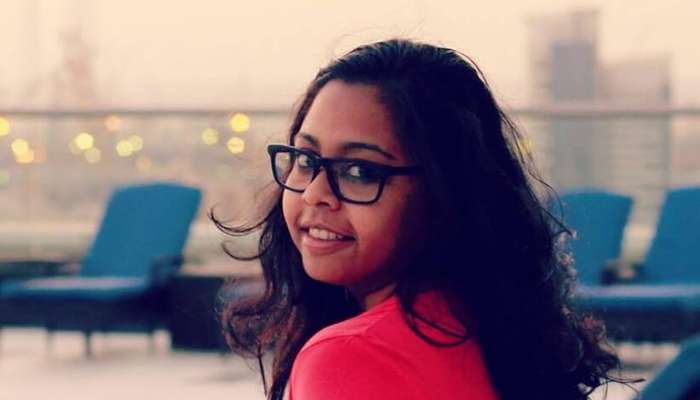 Comments
comments