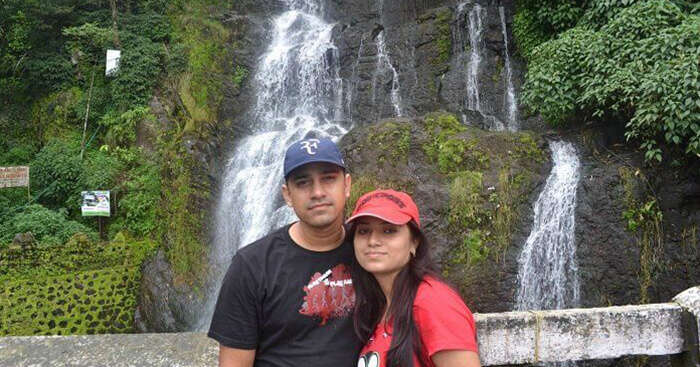 Snapdeal Associate Director, Rajeev Singh talks about his three-day trip to Manali and Rohtang Pass with his wife. This trip included a private cab from Chandigarh to Manali/Rohtang Pass and back. It also included local sightseeing, hotels, and necessary tourist permits, all for INR 11,800. He elaborates on his experience and tells us how a small trip can give you huge satisfaction, both mentally and physically.
Defined by travel
I can't remember exactly when did the travel bug bite me, but ever since I started with IIT Bombay, there has been no stopping. My college travel experiences in and around the city of dreams were full of adventure, curiosity, and friends.
Looking back at those times now, I am glad that I made the most out of those road trips. I wonder if this was the reason that led me to incorporate travel so significantly in my life that I now seek out every opportunity to quench my wanderlust.

Being an Associate Director at Snapdeal, I love my job, but I also love the thrill that comes with exploring new destinations.
So when my wife and I decided to take advantage of the upcoming long weekend, there wasn't a shred of doubt as to how we would spend it.
Making the arrangements
Having had a pleasant experience in the past with my Kerala trip, I logged on to TravelTriangle once again and filled in my preferred destination- Shimla or Manali. True to their service, I found myself with quotes and a call from their agent Mritunjay Kumar, a couple of hours later. Skeptical about what destination to choose, the agent advised me to pursue Manali as it had more activities and would be an enriching experience. Thus, the choice was made.

I have always known that I fall somewhere between an impromptu traveler and the one that plans, so I had made arrangements for train tickets to Chandigarh irrespective of the destination that we were going to choose later.
Day 1 – Manali: Overcoming the roads for happiness

My wife and I reached Chandigarh and boarded the private cab that was waiting for us and thus the journey began. Initially startled by the chilly weather in October, my attention was soon diverted to the bad roads that we experienced in the beginning of the trip. But, as the journey progressed, it got better and we slowly started to enjoy the weather and mountains that surrounded us.

We stopped at Kullu for rafting, but since the water was shallow and it was getting late, I decided to ditch it for another time. Kullu also had a shawl factory, which was home to a large number of colorful geometric printed shawls that offered great style and immense warmth. Later, back on the road, as we came closer to the destination, I felt the familiar excitement and eagerness that I used to feel as a traveler when I was in college.
On reaching Manali and after checking in at the hotel, we went out to explore the mall road and indulge in some street food festivities. There were momos, fish and what not. Finally having given full justice to the local delicacies, we retired for the night.
Day 2 – Rohtang Pass: Making the most of it

The second day was the most exciting part of the trip. We reached Rohtang Pass by 11 AM, and though my friends had seen a lot of snow one week prior to our trip, we couldn't see much. Nonetheless, the weather was glorious and the sweet sight of the mountains filled me with joy that can't be described in words. Later in Hadimba Devi Temple, I was fascinated by all the legendary stories that the old temple held within itself. My wife and I also saw a monastery, and although this one wasn't as big as the one we had seen in Dharamshala, it was calming to the senses nonetheless.

One surprising place that turned out to be a fun experience was adventure camp cum tourist complex that I would like to call as the Rohtang Haat, mainly because it was similar to the Dilli Haat that we have in Delhi. With a lot of multi-cuisine restaurants, clothing shops and adventure activities by the river, this complex turned out to be better than expected. Another attraction that caught my eye was the Hong Kong market, which served us delicious tea, fish, and momos.
Day 3 – Going down the hill, but not missing the thrill

Final days are always sad for me, for I don't enjoy going back into the daily hustles of city life. The driver on our way back showed us a lot of temples that were in route to Chandigarh, one of them that caught my sight was a temple near Mandi that was carved out of stone and had 6-7 stories to it. This Shiva temple unlike other ones that I had seen was soothing to both the eyes and soul. Too bad I can't remember its name, but I hope I recall it when I visit Manali again!
We reached Chandigarh just in time to catch our train home. And now when I look back at it, I remember my road trip to be crisp, fun, and fulfilling.
I am a man with a lot of professional responsibilities and no matter how much challenging my work is, I enjoy it. But sometimes, I do need a break to maintain that essential balance between work and family. This trip gave me that. My wife and I both who are passionate about travel; were happy and content, and in the end, having made sweet memories with her was all I could have asked for.
Highlights – Rohtang Pass, Manali Mall Road, Hong Kong Market and Mall, Adventure market and complex in Rohtang, Stone carved Shiva Temple en route Chandigarh (near Mandi), Hot Tea, fish and momos in cool weather.
Low Points – Rohtang Pass permit was given at the last moment which lead to a lot of uncertainty, lot of people selling snow jumpsuits which are really not needed in this weather (October – Rohtang Pass)
Tips to travelers – Avoid carrying woolens as the weather in October is absolutely perfect.
Planning a trip to Manali and Rohtang? Don't worry we have you covered!
---
Looking To Book A Holiday Package?
Book memorable holidays on TravelTriangle with 650+ verified travel agents for 65+ domestic and international destinations.
---