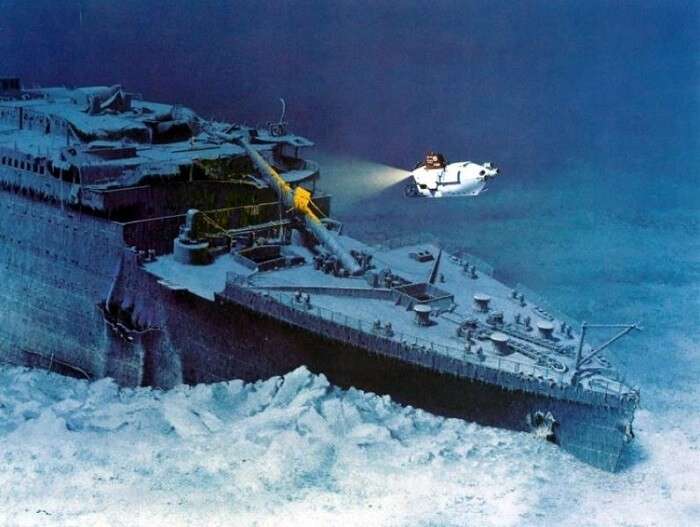 It's been more than a hundred years since the Titanic sank on that fateful day of April 15th, 1912. The world still takes great interest in unraveling the mystery of how the 'unsinkable ship' could have met this fate, along with 1,500 people onboard.
For the first time since 2005, OceanGate, a private American company, will be conducting a hi-tech human exploration of the shipwreck 600 km off Newfoundland.
The best part – YOU can be a part of this exploration! Yup, you read that right! If you have an adventurous spirit and $130,000 (INR 83.7 lacs) in your bank account, you can apply to join the Titanic Wreck Expedition. The mission will give you:
One week onboard the research vessel
At least one DEEP SEA DIVE TO TITANIC, around 4,000 meters down

The expedition will involve using cutting-edge high-resolution cameras to develop a 3D virtual model of the ship to track how fast the wreck is rusting away.
OceanGate has completed construction of its deep sea manned submersible, Cyclops 2. According to CEO Stockton Rush, they are now looking for a total of 54 paying "mission specialists" who can join them on this six-week expedition and assist with the research.
In other words, they are giving 54 lucky individuals a precious chance to go deep sea diving to the Titanic ruins lying at the bottom of the Atlantic Ocean.

The company's five-person submersible, Cyclops 2, will start open water tests this week off Seattle, before finally leaving for the expedition in June from St. John's, Newfoundland.
But you gotta hurry! There are only a few spots left for the Titanic expedition and tourists have already started lining up for these costly trips. Quickly view the eligibility criteria and apply here for this once-in-a-lifetime opportunity!