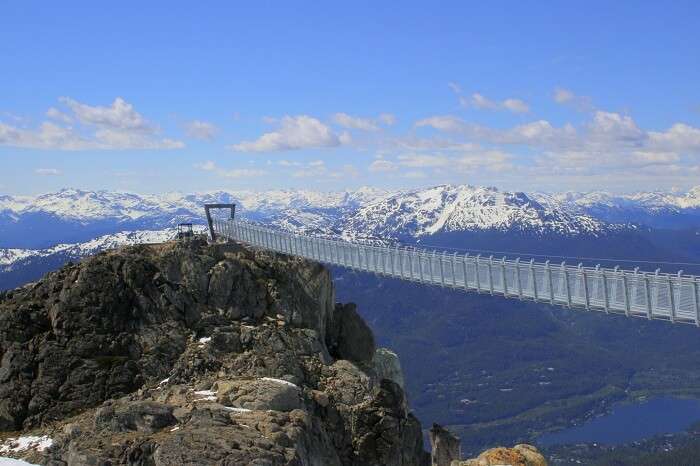 Imagine going from one mountain peak to another on a see-through bridge! Yes, you heard that right for the newly opened suspension bridge on the Whistler Mountain offers just that.
One of the most popular places to visit in Canada and home to the famous Winter Olympic hosting, Whistler Blackcomb Ski Resort, it allows visitors to soak in panoramic views of the mountains and experience an adrenaline rush like none other.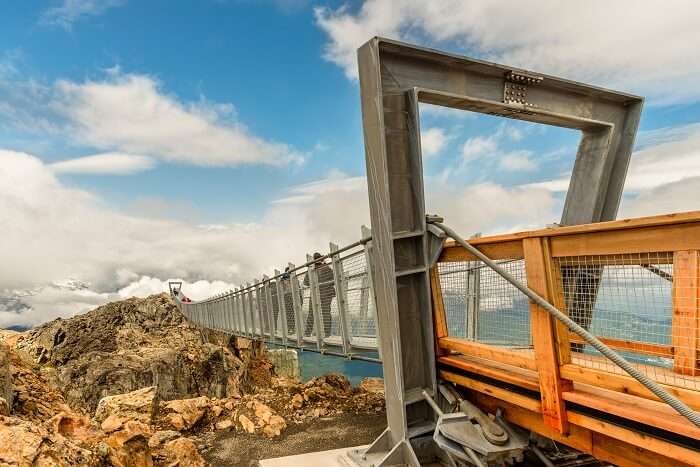 Suggested Read: 40 Best Places To Visit In Canada In 2022 That Will Leave You Spellbound
The suspension bridge is operated by Whistler Blackcomb Resort and is made of thin metal grates that make it almost transparent. The bridge passes over Whistler Bowl, an extremely steep section of the mountain and also by various snow covered peaks – delivering views that look straight out of a picture book.
Accessible via a chair car or a hiking trail, tickets to the suspension bridge and other activities start from as low as $60 for adults and $30 for children.
So if you're in Canada or planning a vacation here, skipping this attraction would be a sin, especially the suspension bridge on Whistler Mountain. And yes, once on the bridge, you do feel like you're on top of the world (even if it is a tiny bit scary!). But that is the point, right?