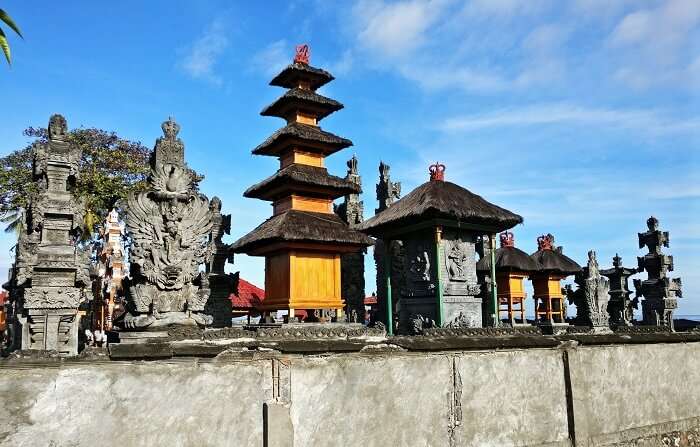 Surrounded by the Indian Ocean, Bali is a perfect place to spend a wonderful getaway with your buddies and loved one. Known for its volcanic mountains, heavenly sceneries, amazing rice paddies, and pleasant coral reefs, the place has secured a place in everyone's list of places to travel. Be it the newly-weds or a family group the place has so many things to offer and engage all types of travelers. Even the beautiful temples in Amed Bali are all finely crafted with patience and tranquility. Those wanting to explore and apprise themselves about the ancient religious and present cultural practices then these temples are must discover. Stop by at these places of worship and amaze yourself amidst the soothing prayers and series of magical dusk and dawns.
Renowned as "Island of Gods", Bali is a complete package that offers everything in one. From romance to religious to beauty to architecture you will find each and every aspect here. The temples in Bali are the perfect places to admire the architecture and adore the freshness of this charming land of beaches and sceneries. The temples are usually occupied by many natives so here you will socialize with the natives of Bali as you soothe your aura with the serene atmosphere. Stop by at these beautiful temples while touring Bali with your favorite bunch of people and recreate many memories.
4 Majestic Temples In Amed Bali
While exploring the Island of Gods do not forget to drop by at the amazing temples and soothe your aura with their tranquil environment and optimistic atmosphere. Try the ones listed below to witness the best temples when in Bali.
1. Gunung Kawi Sebatu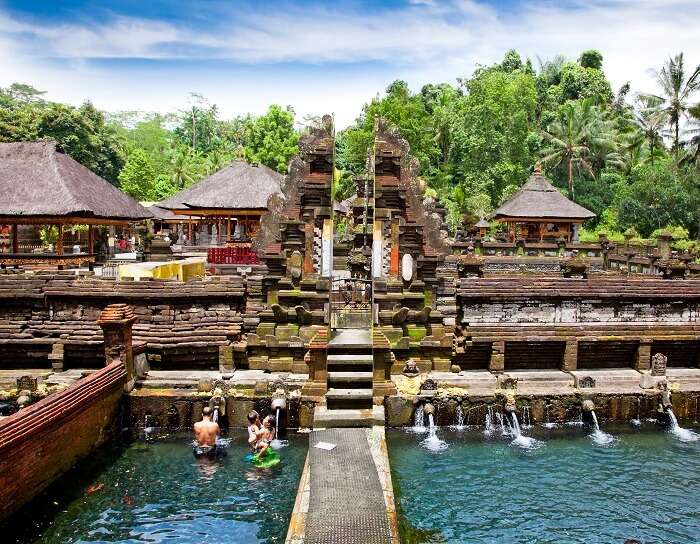 Just half-an-hour from Ubud, 'Gunung Kawi Sebatu' is a charming Hindu temple. The temple is worked out around a number of pools and ponds. It is a perfect place to relax because of its peaceful and tranquil environment. The way to enter the temple from the western side provides stunning views down on the temple complex. Most of the visitors just admire these views more than the temple. The Gunung Kawi Sebatu is devoted to the Hindu Lord Vishnu and is generally used by the native peoples for religious rituals.
Location: Sebatu, Tegallalang, Gianyar, Bali, Indonesia
Mount Kawi: A Pocket Guide To Add More Scenic Charm To Your Bali Holiday
2. Tirta Empul Temple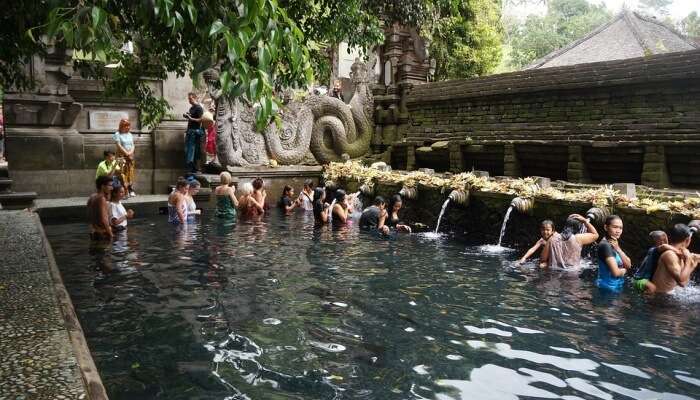 If you want to spend some time in peace and tranquility during your Bali vacation then you should not miss Tirta Empul Temple which is considered to be one of the best places to visit in Ubud. Constructed around 960 AD, this temple with a mountain spring is located in the town of Manukaya. There are various destinations all through the area along with other archeological relics which can be visited.
Location: Jl. Tirta, Manukaya, Tampaksiring, Kabupaten Gianyar, Bali 80552, Indonesia
17 Amazing Places To Visit In Ubud To Savour The Best Of Your 2022 Bali Vacay!
3. Pura Taman Saraswati Temple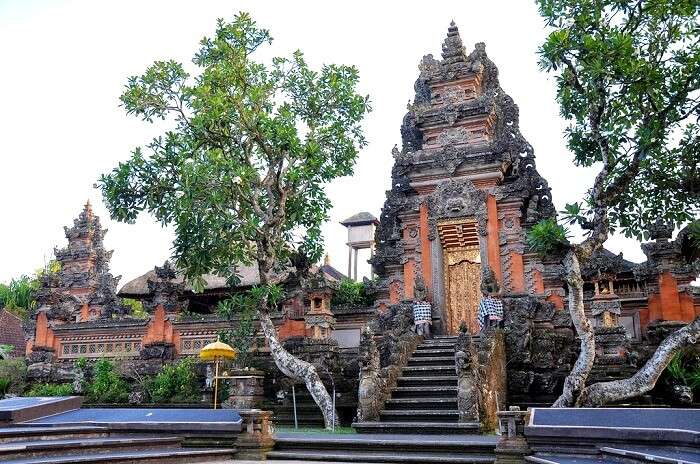 Among the top 10 places to visit in Ubud, Pura Taman Saraswati Temple is one which is a must visit if you are in Bali. Built in traditional Balinese architecture, this water temple is located in the centre of Ubud. You can also visit the temple post sunset to witness the famous Kecak Dance Performance that takes place inside the temple premise on every Tuesday and Thursday from 7.30 PM.
Location: Jalan Kajeng, Ubud, Kabupaten Gianyar, Bali 80571, Indonesia
Timings: 7 AM to 5 PM
17 Amazing Places To Visit In Ubud To Savour The Best Of Your 2022 Bali Vacay!
4. Pura Besakih Temple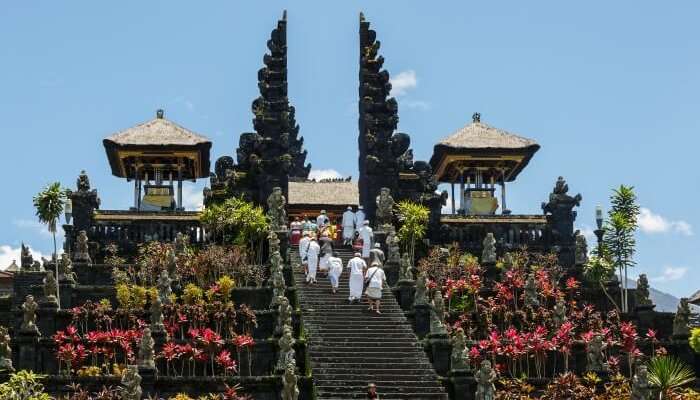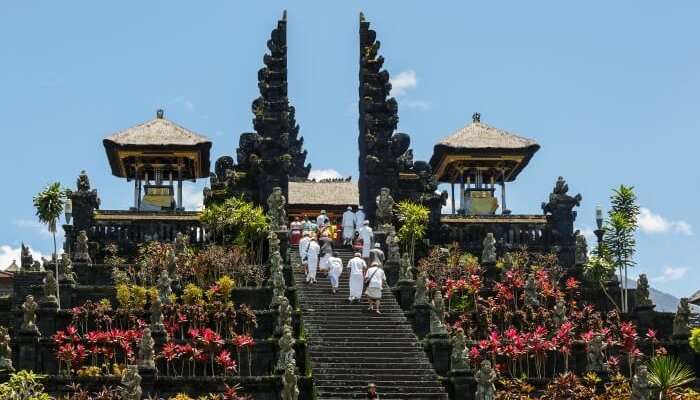 Considered one of the most important temples in Bali, Pura Besakih is a great point of attraction in Bali for tourists. There are more than 28 structures in the temple complex built on seven ascending stairs. The backdrop in which the temple is set is absolutely bewitching. If you want to do sightseeing in Bali, make sure you add this place to your itinerary. You and your bae can join an organized tour to make the best of our experience.
Things to do:Visit nearby temples like Kehen Temple, Taman Ujung Water Palace
32 Exotic Places To Visit In Bali For Honeymoon In 2022
Best Time To Visit Bali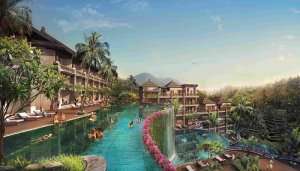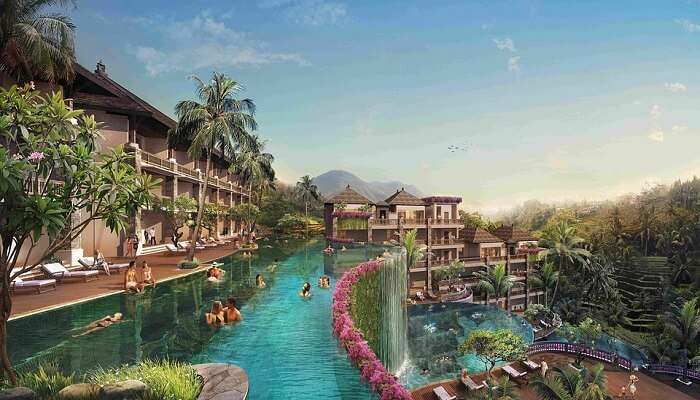 The most suggested time to explore Bali is ideally between the months falling between April and early November. However, if you have a thing for beautiful sceneries, amazing architecture, majestic temples and you love to travel then for people like you Bali is a year-round place. Therefore the issue about the weather or seasonal changes should not stand in between as you plan your vacay to this 'Island of Gods'.
How To Reach Bali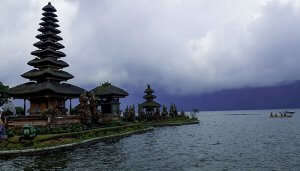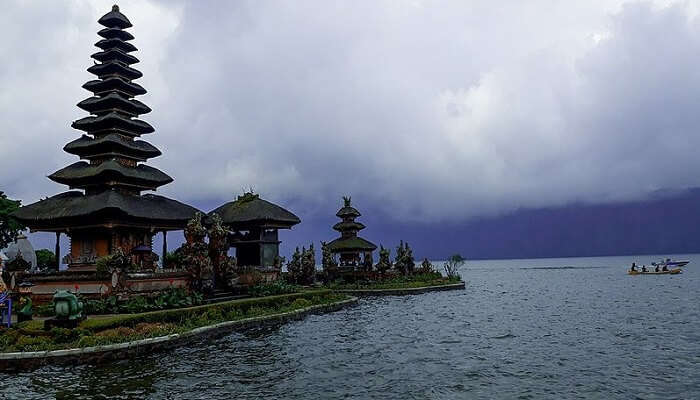 By flight: If you wish to reach Bali then the easiest and the most convenient way to reach Bali is through the flight. You can easily catch a flight to Bali as the international airport of this place observes many flights landing in and out of the country. The airport also witnesses many domestic flights that pass by and stop at the main airport, hence the regular access to international as well as domestic flights is accessible. Once you reach the airport from there you must book yourself a cab that will finally take you to your destination and from there you can actually head to celebrate your holiday with your loved ones.
By ship: You can also reach Bali through sea routes. Bali is a renowned port for many cruise liners that travel from South East Asia. Therefore to enter Bali through the sea route you can catch a flight either from Singapore, Java or Sumatra and from there book yourself a ship and relish your route to Bali.
Beautiful place, magical beaches, breathtaking views, and a year-round destination. What else do you need more? Hurry up and start planning your trip and get set to witness the beautifully crafted temples in Amed Bali. If you have a thing for cultures and deities then you must explore the above-listed places and visit them all while traversing Bali. So now book your trip to Bali and relish the majestic beauty of these temples with your near and dear ones.
Comments
comments