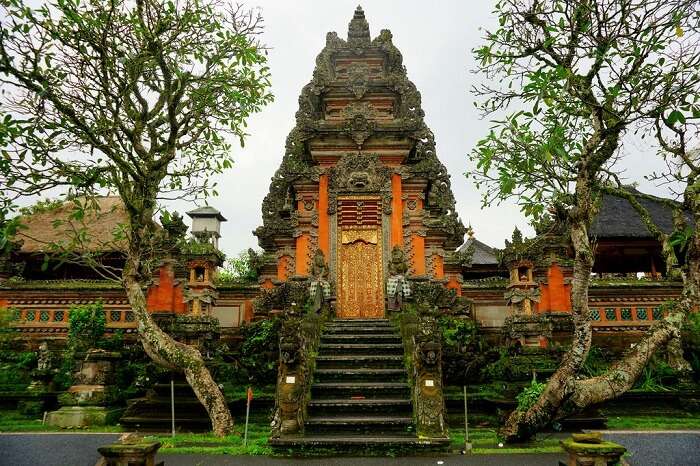 Bali, a soothing island encircled by the Indian Ocean is a wonderous place to spend quality time with your dear ones. Popular for its volcanic mountains, dense meadows, heavenly attractions, rice paddies, and charming coral reefs. Dotted by all these, Bali is a preferred destination of all kinds of tourists. Be it a newly wedded couple or group of cronies the place has a plethora to offer for everyone. Even the temples in Batuan Bali are famous for their tranquil beauty and pleasant architecture that never fail to seek the attention of the tourists and natives alike.
Also famous as "Island of Gods", Bali is a perfect and complete package of beauty, romance and serene environment in one. Maintaining much amazing architecture and treasuring the ancient traditions the place is nothing less than a great destination which offers everything to each and every kind of traveler. The temples housed inside are just majestic, followed by a series of dusk and dawns which are paired with prayers and songs. Many natives are seen worshipping here and some even stay for hours as the aura inside the temples is filled with optimism and freshness. While traversing the place do not forget to stop by at the temples and cherish a quality time treasuring religious practices and customs with your beloved people.
3 Breathtaking Temples In Batuan Bali
While touring the Island of Gods don't forget to check these temples in Bali and explore the archaic traditions followed inside these houses of deities. Try the ones listed below to witness the diverse cultural practices.
1. Puseh Batuan Temple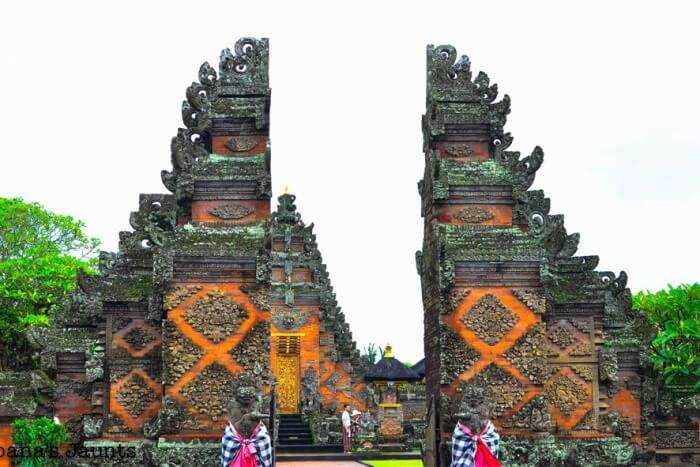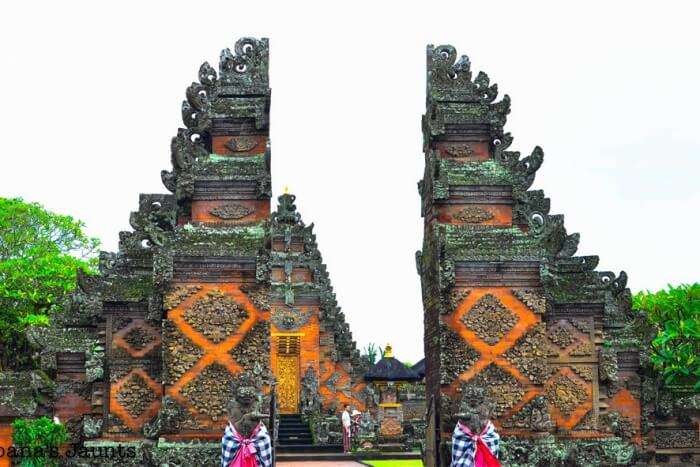 This temple is situated in the Batuan village and owned by the villagers. This is Balinese Hindu temple and it includes 3 temples. These three places are the temples of Brahma, Vishnu, and Lord Shiva. To check the local religion this place is the must visit. You will get to experience the old traditions there and will get a surreal experience.
Ubud Celuk Village: An Ultimate Guide To Enjoying A Peaceful And Romantic Getaway In 2022
2. Sakenan Temple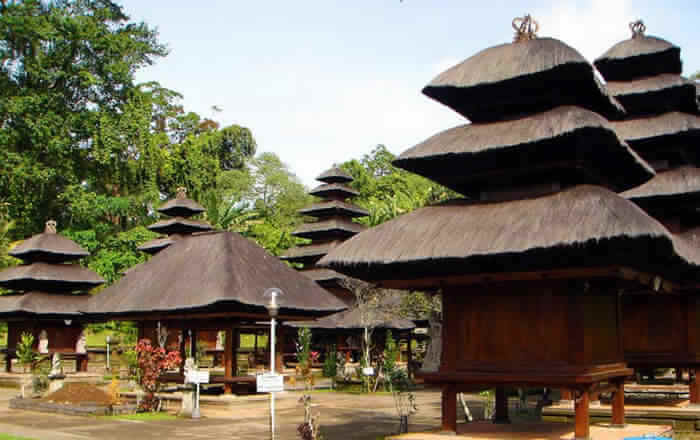 This splendid temple is located at the rusty village of Serangan, a part of sub-district of Denpasar and Badung regency. What makes it so beautiful is the view of the sea coastline, Nusa Dua Beach and hills from the south side of the temple. The name Sakenan comes from the word Sakya, which means to unite the mind. This temple play has been cultural of great significance for the people of Bali. One of the major attraction of the temple is the colorful religious festival a three-day-long celebration which happens every six months and is popular with both locals and tourists. One of the highlights of the festival is the Ceremony of Mapag Sakenan- a religious procession carried out by local hindus.
Even before there was a proper road connecting the island to the mainland, pilgrims used to flock to this temple by foot or by boat to offer their prayers. Another fascinating thing about this temple is that both the complexes have been built with coral stones instead of bricks.
3 Denpasar Temples To Visit In 2022: A Symbol Of Past Glory, Culture, And Rich Heritage!
3. Gunung Lebah Temple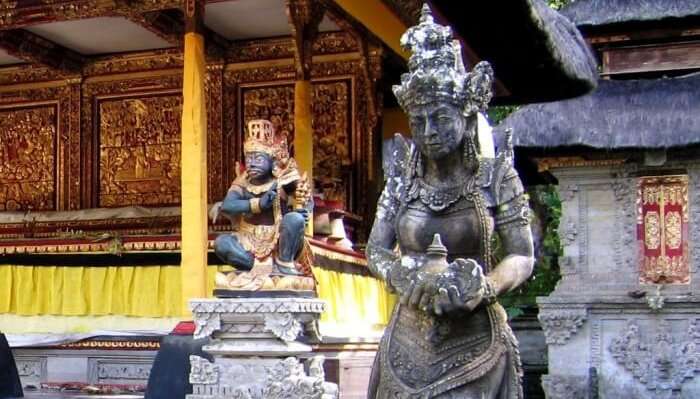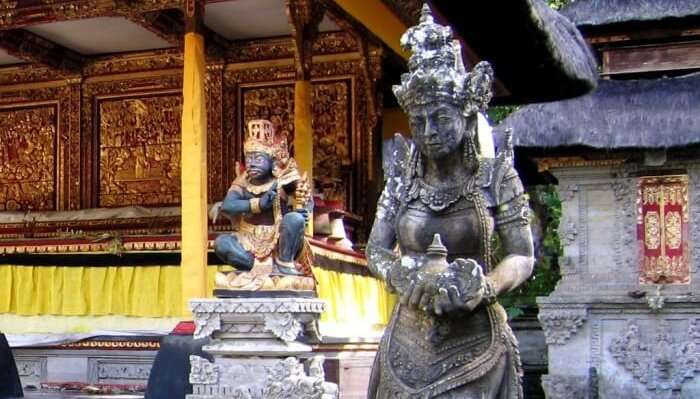 Visit the ancient temple at the bank of Wos and Cerik river and know the history of Ubud. This place is only located 1.5 kilometers away from the marketplace of Ubud and offers a plethora of bliss. It's among the calmest and most peaceful places to visit nearby this museum.
Blanco Renaissance Museum: A Handy Guide To Explore This Unique Place In Bali
Best Time To Visit Bali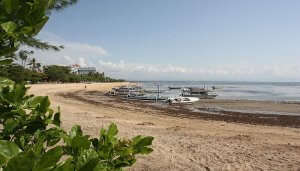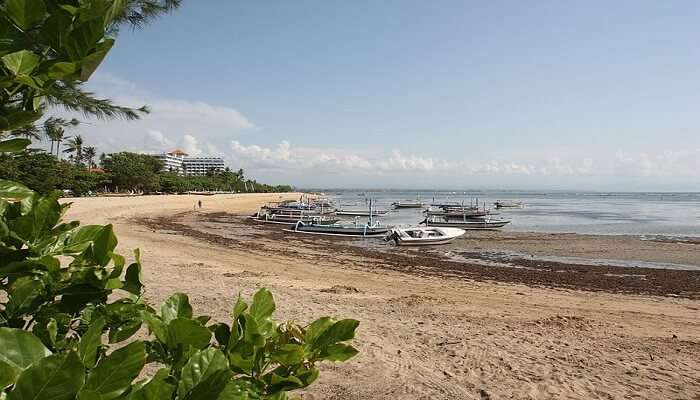 If you are thinking about what is most suited time to visit Bali then you must be aware that Bali is a year-round destination. Still many suggest that the best time to visit Bali is between April to early November. However, if you love to travel then things like the season, weather or climatic changes should not be a crucial issue while planning a vacay to this breathtaking place.
How To Reach Bali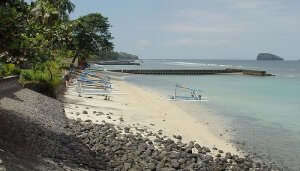 By flight: You can take a flight to Bali as the main international airport of Bali observes many international cities landing in and out of the country. The place is also very well routed with the whole of Indonesia and therefore it offers regular and easy access to the domestic flights that fly and cross by to majorly all the crucial cities within the nation. Once you reach the airport then you must book a taxi to your planned place. Meanwhile, on the way to the destination do not miss out on the breathtaking sceneries that pass by.
By ship: You can also reach to Bali via Ship. Bali houses a famous port where most of the cruise liners that travel from South East Asia stop by. If you wish to reach Bali through the sea route then you need to take a flight either from Java, Sumatra or Singapore and from there you can book a ship for your upcoming route to Bali.
The temples in Batuan Bali are all crafted with patience and beautiful carvings. Those who have a thing for archaic facts, religious cultures and breathtaking architectures then you must get in here and soothe your eyes with the majestic beauty of these temples. Drop by at the above-listed places and relish the serene aura while you pay your dues and worship the deity. So hurry now and plan your trip to Bali and get set to discover all about the temples with your family.
Comments
comments