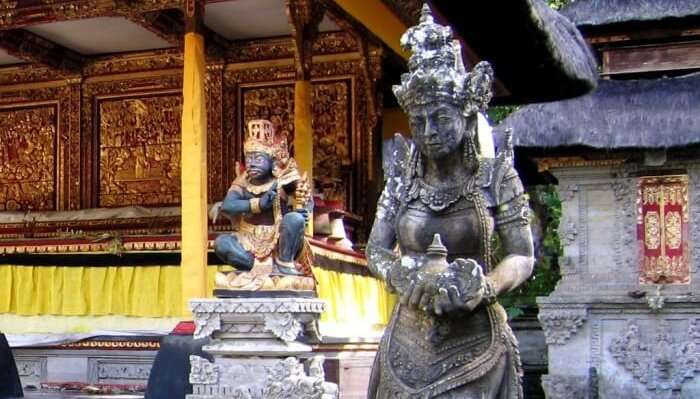 The moment we step inside a temple, we leave all the evil thoughts haunting us, the unwanted chaos caused by people and the disturbing ideas popping up in your mind. A place remains completely unexplored if we leave the religious places unexplored. So grab a pen and jot down all these temples in Sukawati, Bali that you must visit in order to experience the cultural richness of a place.
Sukawati is a beautiful district situated in the Province of Bali, Indonesia. This place is renowned for its art market the beautiful chandeliers hanging from the roof, the area covered with colorful materials which catch your eyes, Sukawati is also blessed with some of the best temples to visit in Bali. The temples in Bali are not just for connecting yourself to the Almighty but you can also experience the ineffable beauty of nature, the greenery will surround you giving you all the possible sight to witness, the beautiful and the rarest flowers that boom on the holy grass of the temples. The hot spring will not only wash away all the impurities and detox your soul but it is also very relaxing and one of the most favorite things on the visitors 'to-do list'. So, do not devoid yourself from visiting heaven on earth and visit these temples in Sukawati.
You can also travel by sea if you have the budget, there are many luxurious cruises that take their way to Bali through South-east Asia. The most convenient way to land to Bali is to take a flight. Ngurah Rai International airport and Denpasar International airport are the two airports that bring foreign tourists to the place. Bali is a dream destination for travelers and therefore to help more people come and witness the beauty of Bali, there are a lot of connecting flights from Bali. Traveling through road is also an option. You can take a bus from Jakarta, the capital of Indonesia and reach Bali, it may take approximately 1 day or 23 hours.
The months April to October experiences light rainfall, low humidity and therefore cool wind blowing. A lot of sunshine falls on the traveler's and fill them up with life and energy. The months of July and August experience an increase in rates in hotels, resorts, and villas due to Easter. If you are thinking to go smooth on your pocket avoid visiting Bali during the peak season. Although Bali is considered to be a year-round destination the best time to visit Bali is during the months from April to October.
Temples In Sukawati, Bali
Here are some of the best temples in Sukawati Bali that should be on your list if you are taking a spiritual vacation to the island.
1. Pura Jagatnatha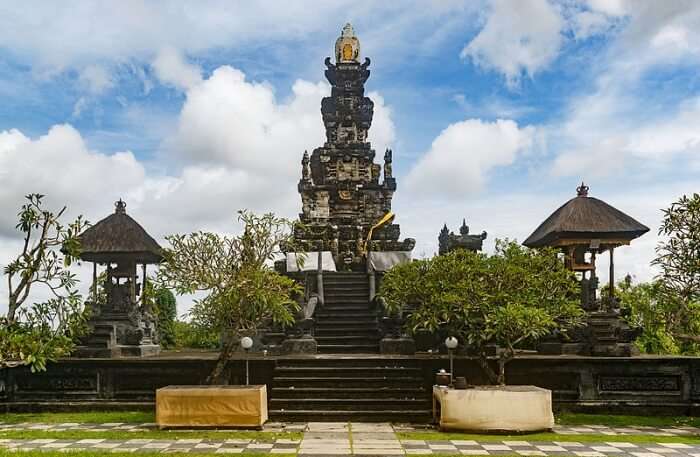 Just by looking at this magnificent temple, you will be mesmerized with its beauty and structure, made of white corals. This temple, locally known as the Jagatnatha Temple, is a Hindu place of worship dedicated to Sanghyang Widi. The insides of this temple are lined with depictions and stories from the many stories of Sanghyang Widi, as well as other Hindu Gods. The temple celebrates two major festivals of the full moon and half-moon every month, so there is never a wrong time to visit this temple.
Location: Jl. Nusa Dua, Benoa, Kuta Sel., Kabupaten Badung, Bali 80361, Indonesia
10 Best Places To Visit In Denpasar In 2022 For A Soul-Stirring Experience
2. Puseh Batuan Temple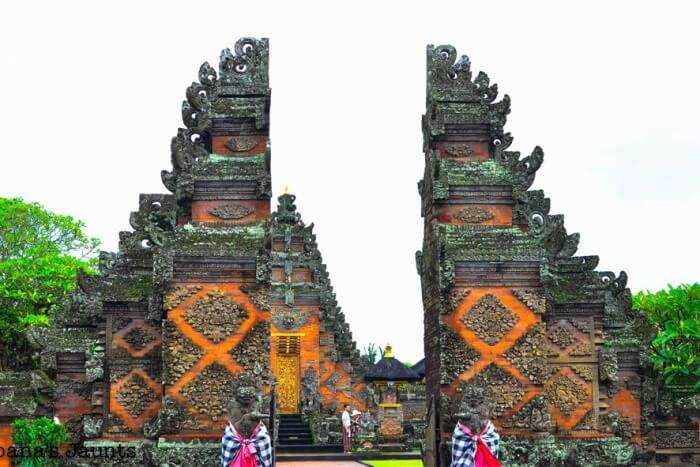 This temple is situated in the Batuan village and owned by the villagers. This is the Balinese Hindu temple and it includes 3 temples. These three places are the temples of Brahma, Vishnu, and Lord Shiva. To check the local religion this place is the must-visit. You will get to experience the old traditions there and will get a surreal experience.
Ubud Celuk Village: An Ultimate Guide To Enjoying A Peaceful And Romantic Getaway In 2022
3. Pura Maospahit Temple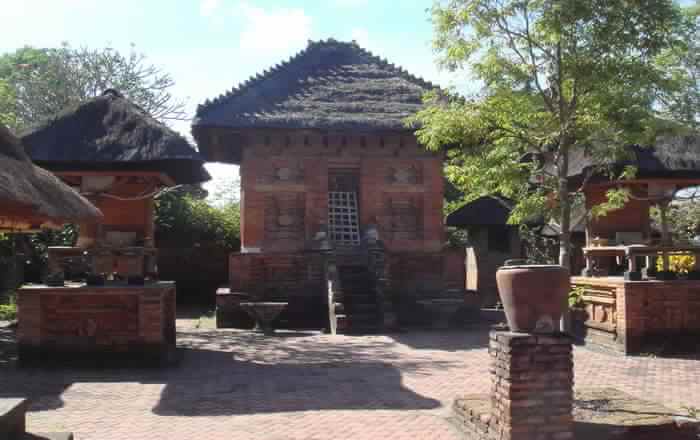 This is one of the most ancient temples of Bali which took almost two centuries to build. Starting from 13th to getting fully completed in the 15th century. The temple is located at around 950 meters to the west of the famous Catur Muka Statue. The temple is called Maospahit in order to honor the god of Bali, Batara Maospahit. In its initial years, the temple has withstood a number of calamities including a massive earthquake. Even after many calamities temple has succeeded in preserving some important ancient artifacts and structures belonging to its past glory. The temple host some very beautiful and amazing brick reliefs of Garuda, Bima, Candi Kurung and other deities.
One thing you need to take care of while visiting in the temple in Denpasar is the temple attire which includes a simple sarong and sash. These are easily available in and around the temples.
Also to remember that there is a prohibition for women who are going through their menstrual periods.
The best time to visit Denpasar is when you have a lot of time in hand. Also, you will enjoy and appreciate the temples more if you read or talk to locals about their history and cultural significance.
3 Denpasar Temples To Visit In 2022: A Symbol Of Past Glory, Culture, And Rich Heritage!
4. Gunung Lebah Temple

Visit the ancient temple at the bank of Wos and Cerik river and know the history of Ubud. This place is only located 1.5 kilometers away from the marketplace of Ubud and offers a plethora of bliss. It's among the calmest and most peaceful places to visit nearby this museum.
Blanco Renaissance Museum: A Handy Guide To Explore This Unique Place In Bali
Come and experience the best of what Bali has to offer. Visit these temples in Sukawati, Bali and you will feel like slipping into the beauty of mother nature. Your exotic and spiritual getaway to Bali could be your chance to connect to the divine creator and seek enlightenment if that's what you are after.