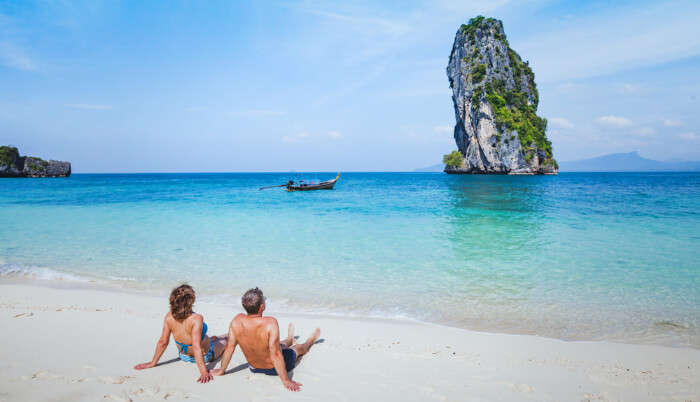 Dreaming of a fancy honeymoon, but the destination is still unclear in your mind? Well, with so many honeymoon destinations in the world, it becomes tough to select one. For those who are thinking to plan their honeymoon in the month of November, this list of amazing honeymoon destinations in November in the world is going to be a saviour. Check out the list and know what all is in store for you for the most romantic escapade.
10 Best Honeymoon Destinations In November In The World
We bring to you a list of the most amazing honeymoon destinations in November in the world. Go through to it before planning your honeymoon.
1. Whitehorse, Yukon Canada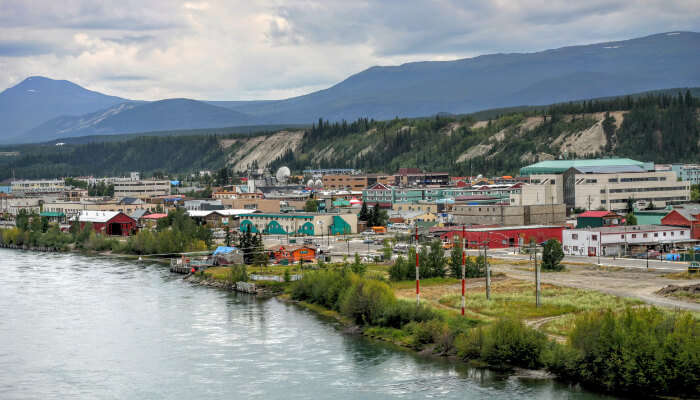 Whitehorse in Yukon is undoubtedly one of the best honeymoon destinations in November. This beautiful wonderland is rich with wildlife, glaciers and mountains. The place offers several activities such as hiking, canoeing, ice fishing, skiing, snowboarding and many more winter activities. If you love winters or are seeking an adventurous Canada honeymoon, then Whitehorse is an ideal place. Giorgios Cuccina, Antoinette's Restaurant, G&P Steak House are some of the romantic restaurants here.
Romantic Experiences: Witness the wonderful Northern Lights together, Enjoy beer, cocktails, pizzas at Dirty Northern Public House.
Must Read: Skydiving In Canada: A Must-Have Experience On Your Canadian Holiday
2. Phi Phi Islands, Thailand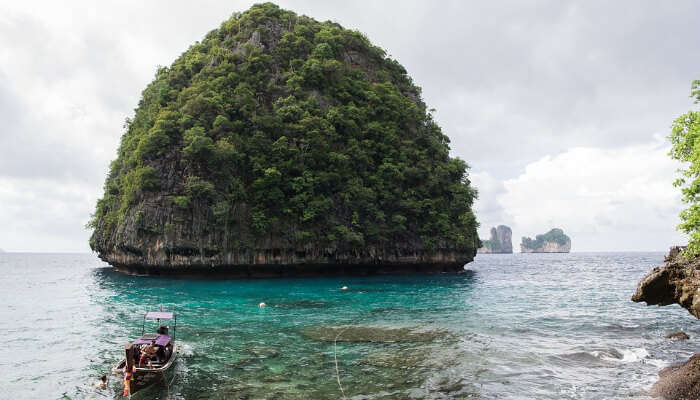 A honeymoon in Phi Phi island is perfect for couples looking for something adventurous. Stay at the beachside resorts. Enjoy various activities like speed boating, snorkelling, kayaking and rock climbing. No wonder why Phi Phi is one of the best places to honeymoon in November. Experience a romantic, private sunset tour by boat at La Moet Phuket. The best apart about honeymooning in November in Thailand is that you can witness the breathtaking Lantern Festival. Tourists from far and wide come over to witness.
Romantic Experiences: Witness the lantern festival which takes places all over Thailand in November, indulge in activities like speed boating, kayaking.
Suggested Read: New Year Party In Thailand (2022): 17 Top Venues & Events
3. Volos Thessaly, Greece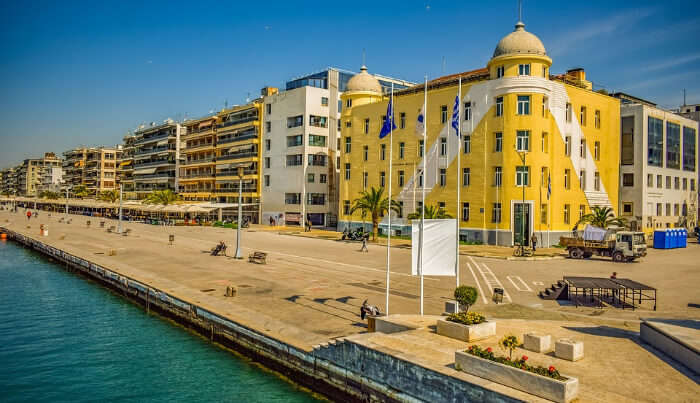 It takes an hour and a half drive from Mt. Olympus to reach the beautiful city of Volos. With the scenic beaches and unique natural beauty, Thessaly is one of the best places to visit in November for honeymoon. Walk hand in hand with your beloved down a forest path called Centaurs' Path. It is said that the hike is so beautiful because centaurs walked these trails a long time back. What makes November the ideal month is the moderately cool temperature.
Romantic Experiences: Mountain hikes, long walk, bike trails, relax on sandy beaches.
Suggested Read: Top Things To Do In Greece For An Epic Mediterranean Vacation!
4. Zermatt, Switzerland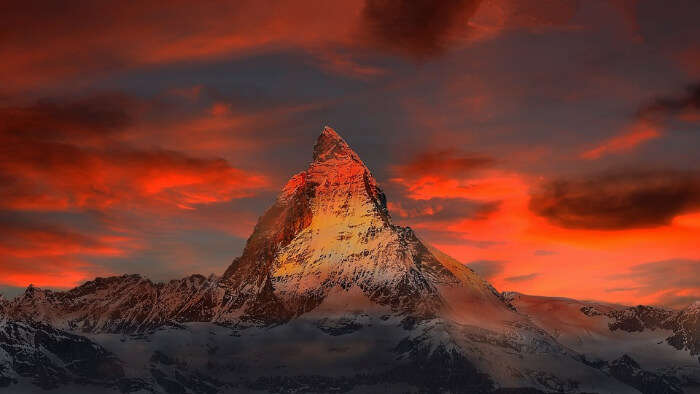 For all the winter lovers, Zermatt is one of the great honeymoon places to visit in November. Being a non- peak tourist season here during this time, you can avail discounts on hotels and attractions. Some of the adventurous things to do here are enjoy the aerial view by taking a helicopter tour, hike the Matterhorn and see a splendid view of some of the world's most famous peaks and indulge in fun activities like parasailing, snow tubing, and kiteboarding.
Romantic Experiences: For private lodging, stay at Hotel Romantica, indulge in adventure activities to spark a little extra romance.
Suggested Read: Cruises In Switzerland: 7 Exciting Cruise Tours 2022 To Rediscover This European Nation
5. Jeju Island, Korea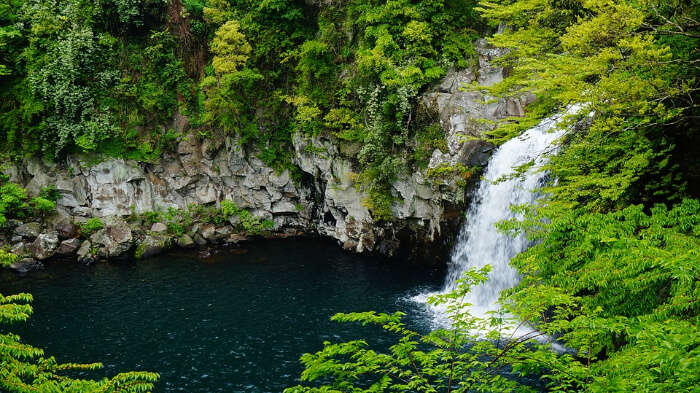 Jeju island is a great place to enjoy the fresh air and a perfect destination for relaxed – fun. When you are on the island explore as much as you can. Hike Mt. Hallasan, visit the Dongmun Market and much more. Visit all kinds of parks, museums, and temples. There is absolutely no dearth of place to visit in November here. Moreover, you get an opportunity to see some beautiful fall foliage if you pay a visit in early November. .
Romantic Experiences: Tour Hallasan National Park and see some gorgeous wildlife, explore the island.
Suggested Read: 5 Best Indian Restaurants In Korea To Devour A Scrumptious Meal In 2022!
6. San Francisco, California, USA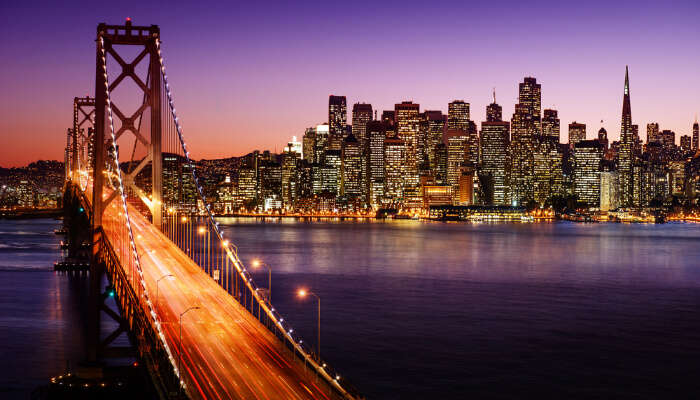 San Francisco, California is one of the best honeymoon destinations in November as it has a lot to offer for couples. Not only there are amazing beaches but also some hidden gems worth considering. The Golden City will leave you mesmerized with the prettiest Christmas lights. If you plan on visiting in early November, try one of San Francisco's ghost walks. For the best honeymoon spots in November, make sure to visit Pier 39. It offers tasty seafood.
Romantic Experiences: Tree lighting ceremonies in late November, a great photo opportunity at the docks where sea lion gathers, hold hands as you stroll the picturesque Japanese Tea Garden.
Suggested Read: 7 Tourist Attractions In Long Beach California That Deserve Your Attention!
7. Thimphu, Bhutan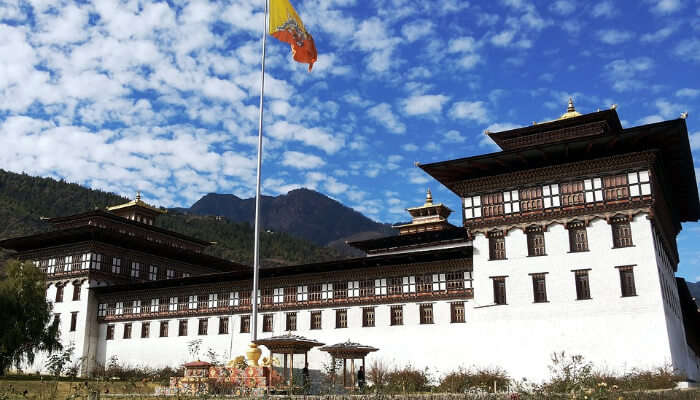 If you are a great fan of experiencing other cultures, Thimphu, the capital of Bhutan is an ideal place for your honeymoon in November. Meet fascinating people, indulge in cultural tours, see the monks walking the grounds and much more on your trip to Bhutan in November.
Romantic Experiences: Stay at hotel Thimphu Towers to enjoy the spectacular view, enjoy the peaceful countryside of Bhutan
Suggested Read: Street Food In Bhutan: 10 Tasty Delicacies To Relish
8. Bora Bora, French Polynesia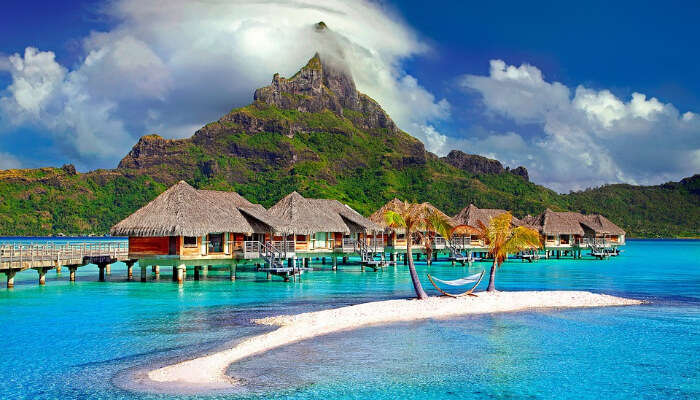 Bora Bora is one of the classic honeymoon places to visit in November. The reason being the temperature is cool during this time and it is non-peak tourist season. The best things to do are sail boating, relaxing at the beach, and snorkeling. For the best romantic experience, stay at the five-star resort and feel your room to be literally on the water.
Romantic Experiences: Engage in adventure activities, rekindle the romance at the five-star resort.
Suggested Read: 6 Breathtaking Bora Bora Resorts That'll Wrap You In Total Luxury And Comfort!
9. Buenos Aires, Argentina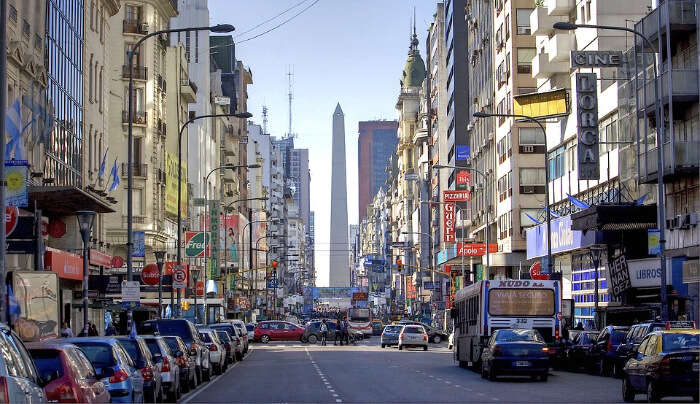 Argentina is the perfect romantic honeymoon in November if a breathtaking view is what you want. It is springtime in Argentina and a perfect time for hiking. The national park, the clear blue lakes will leave you and your partner mesmerized with the beauty. Discover all the palaces and museum on a horseback riding tour. Lastly, enjoy fine dining romantic dinner boat tour with live violin music.
Romantic Experiences: Romantic dinner boat tour, hiking.
10. Munnar, India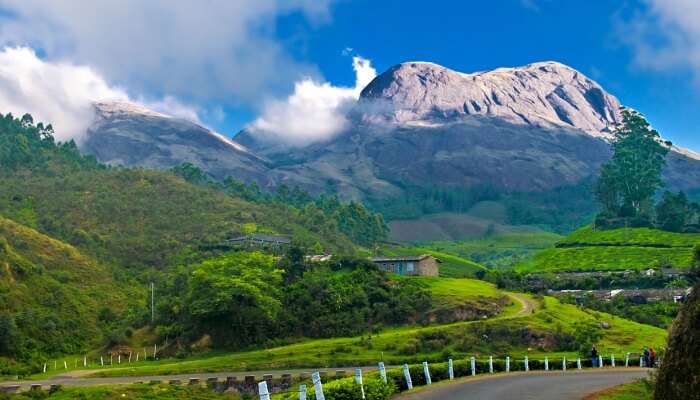 Aptly called the honeymoon capital of India, Munnar has a soothing environment, wonderful attractions and a pleasant climate. Rose garden, Raja Mountain, Echo point, Pothamedu View, and Mattupetty Dam are some of the best places to make your honeymoon special. Apart from that, if you are a wildlife lover, there are a lot of wildlife activities to engage in with your special one and night is a perfect time for private campfire.
Romantic Experiences: Private campfire at night.
Further Read: 10 Magnificent Places To Visit In Argentina To Explore The Best Of This Modern Metropolis!
Now that you know all the wonderful honeymoon destinations in November in the world, the only thing left is to pick one of the many amazing places. Book your trip to one of these honeymoon destinations and have the best time of your life.
People Also Read
Honeymoon Destinations In February Honeymoon Destinations Outside India Honeymoon Destinations In The World