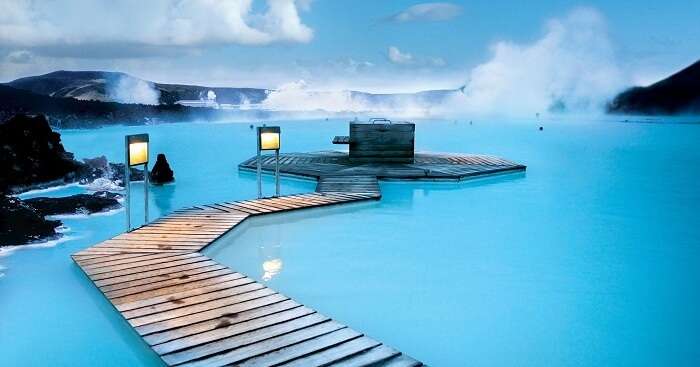 If you have been pondering since long about the perfect retreat for summer 2022, here's the destination of the season, whose attractions and landscapes would definitely lure you to plan a vacation. The island nation of Iceland has given you a brand new reason to escape to a paradise this summer, and we bet you can't say no.
Iceland boasts of numerous attractions, of which, the most popular is that of the Blue Lagoon. It is a geothermal spa situated in an ultramarine man-made lagoon which oozes out mineral-rich water flowing from the nearby geothermal plants. And the beauty of this turquoise lagoon is now adorned by a newly opened luxury resort, The Retreat.
About The Retreat At Blue Lagoon Iceland
Suggested Read: Iceland In December: 15 Experiences For Having The Best 2022 Winter Vacay Ever!
The Retreat at Blue Lagoon Iceland is a spa resort set amidst the volcanic frontiers of Iceland, and blanketed by the geothermal waters of the Blue Lagoon. This hotel is said to be built atop an 800-year-old lava rock. Here are certain highlights of the hotel that have grabbed the attention of numerous travelers, and have helped Iceland become one of the top destinations for the summer of 2018:
5-star accommodation featuring 62 lavish suites that overlook the lava lagoon, with the certain suites being facilitated with direct lagoon access.
A relaxing spa that will bring you closer to the eternal beauty of nature where you can avail the health benefits of the medically rich geothermal water.
A fine dining restaurant run by professional chefs who guarantee to plate the authentic flavors of Icelandic cuisine for a heavenly culinary experience.
The Retreat at Blue Lagoon Iceland will officially be welcoming its guests from the 1st of April 2018. And, just for your information, this is not an April fools prank. From this date onwards you can plan your trip to Iceland to witness the spellbinding beauty of nature, and experience hospitality at its best.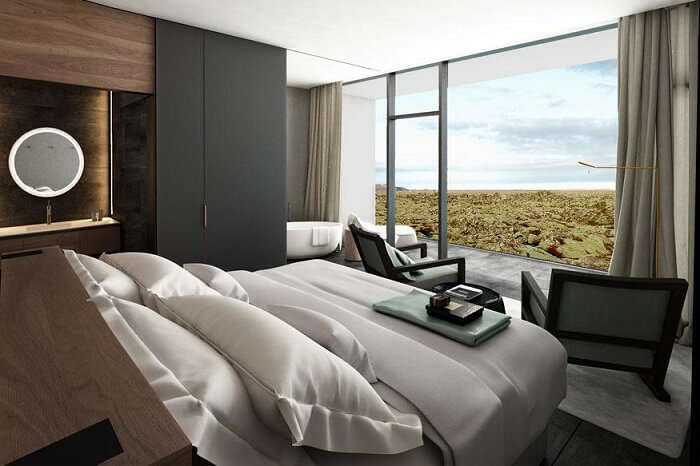 Suggested Read: 10 Things To Do In Iceland You Shouldn't Miss At Any Cost!
Location: Nordurljos Vegur 11, 240 Grindavik, Iceland
Contact: +354 420 8800
Website
So, what are you waiting for? With summers around the corner, Iceland has given you a perfect plan to beat the heat in one of the most exciting ways ever. Pack your bags, and take off to the "Land of Fire and Ice".