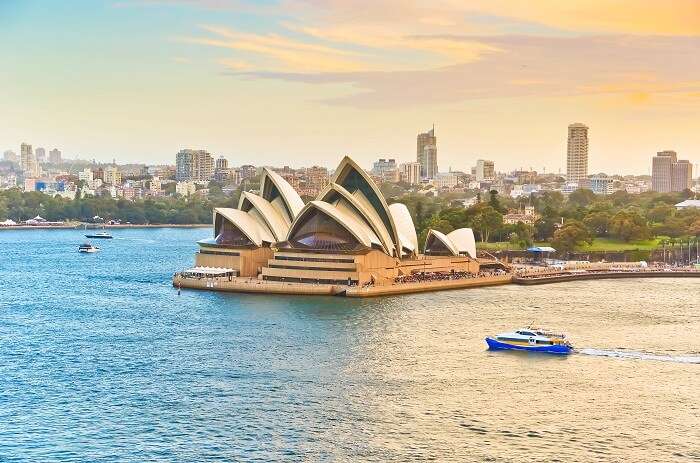 Looking for a travel haven outside India for these summer vacations? Well, it might just be down under! Varied landscapes – ranging from white-sand beaches & tropical islets to lush forests & snow-clad ski resorts – and unique wildlife of the country make Australia an interesting holiday destination. And the reasons to visit Australia from India in summers are many.
To strengthen our proposition, we have listed some of the major reasons that will make you want to head for a holiday in Australia from India this summer.
1. To begin with, the weather is pleasant and perfect.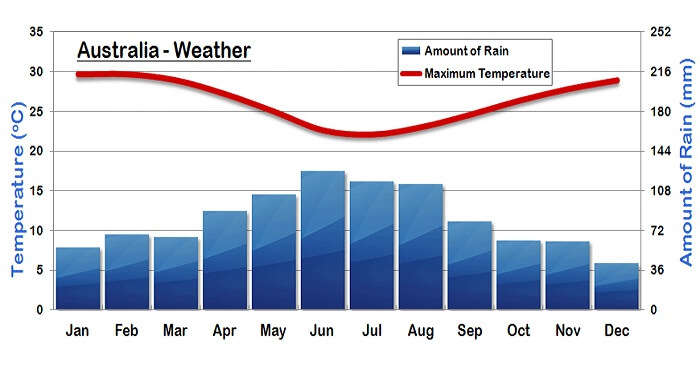 Australia experiences 4 seasons. While the Australian summer (December to March) is the most preferred time to visit Australia, it also means a lot of tourists and costlier flights & hotels.
Australia experiences Autumn in April and May. June marks the beginning to the Australian winter. Typically, the number of locals touring different cities falls down after Easter (a festival that falls mostly around mid-April). The temperatures are neither too hot, nor too cold. What this means is that you can hit the beaches and as well as go skiing in the mountains, if you choose to head to Australia during the Indian summer vacations.
2. There's a plethora of tourist attractions in Australia to explore.
i. These include spectacularly beautiful beaches…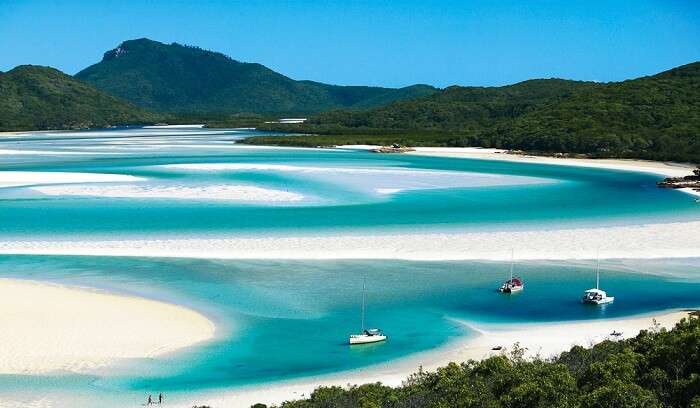 Australia boasts of an extremely long coastline and a large number of beaches. These offer watersports, sunset views, sunrise views, and even serenity at some locations. Some of the best beaches in Australia include Bondi Beach, Whitehave Beach, Wineglass Bay, Cable Beach, and Hyams Beach.
Suggested Read: 15 Romantic Beaches In Sydney
ii. …islands, forests, and wildlife zones.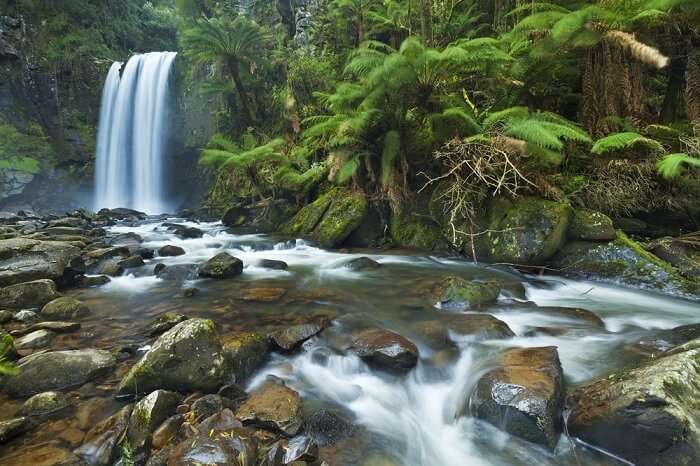 In addition to the stunning beaches, the land of Kangaroos is replete with picturesque rain forests, blue mountains, red-earthed national parks, and even deserts. And there are also many islands and islets surrounding the main island of Australia that are a part of the nation's territories.
Islands in Australia: Fraser Island, Lord Howe Island, Lizard Island, Hamilton Island, Phillip Island, Lizard Island, Chatham Island, and Whitsunday Island
National parks in Australia: Blue Mountains National Park, Kakadu National Park, Port Campbell National Park, Nambung National Park, Kosciuszko National Park, Daintree National Park, and Freycinet National Park
Other beautiful sights: Great Ocean Road, Twelve Apostles limestone stacks, pink-colored Lake Hillier, and Uluru or Ayers Rock
Suggested Read: Australia Through 20 Breathtaking Pictures
iii. And there's no dearth of manmade attractions either.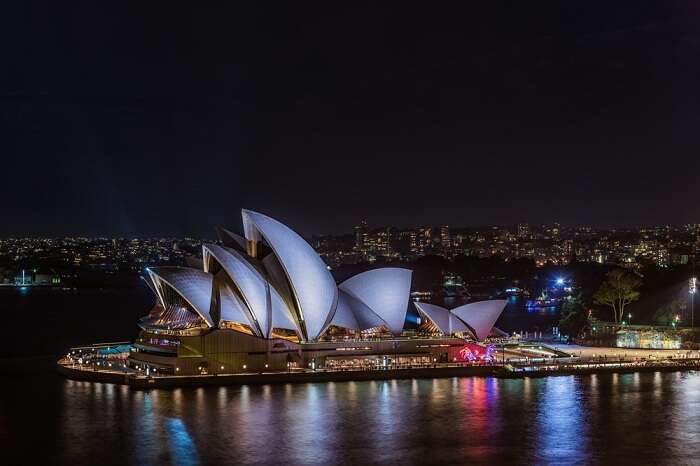 Sightseeing in Australia is not limited to just the natural attractions. There are numerous museums for the lovers of art and history. For cricket lovers, there are famous cricket grounds like Melbourne Cricket Ground and Sydney Cricket Ground.
And then there's the Sydney Opera House, flanked by the scenic Harbor Bridge and the beautiful Royal Botanic Gardens.
Must Read: Explore The Vibrant Capital City With These 22 Must-See Sydney Tourist Attractions | 10 Mesmeric Places To Visit In Melbourne
iv. Already impressed? We haven't even mentioned about the Great Barrier Reef yet.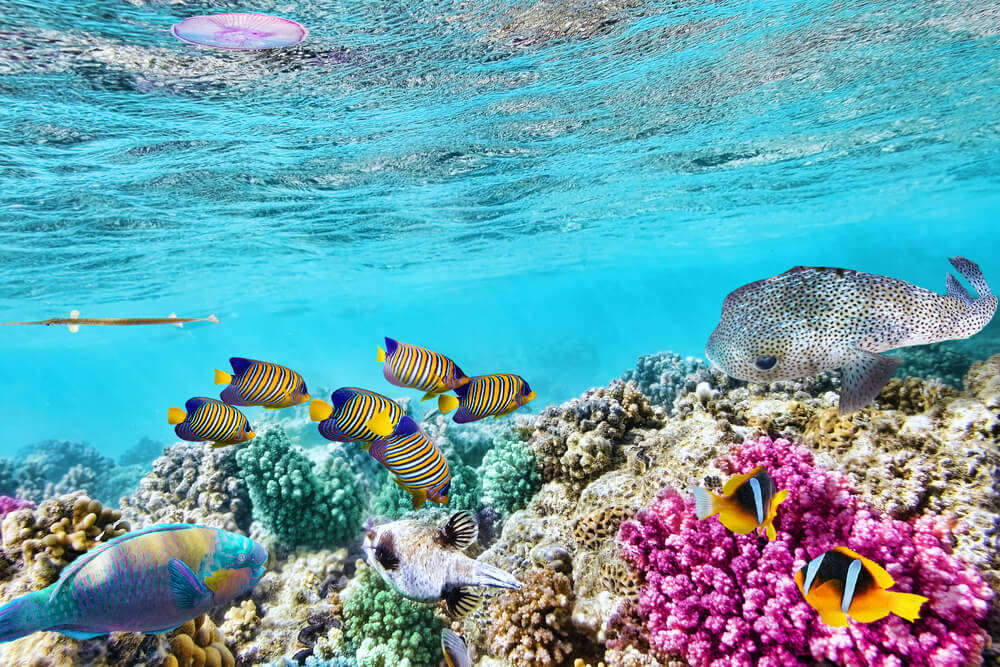 The oldest Australian entry in the UNESCO's list of world heritage sites, The Great Barrier Reef is a marine park off the coast of Queensland that stretches over 3000 km. It features a brilliant collection of vivid-colored corals (over 4,000 different kinds), coral sponges, mollusks, rays, dolphins, over 1500 species of tropical fish, more than 200 types of birds, and around 20 types of reptiles including sea turtles & giant clams.
The beauty of this underwater coral garden makes it a major crowd puller for snorkeling and scuba diving. Sadly, it was reported that the reef is dying. And so, we suggest you to visit it before it vanishes from the surface of the earth.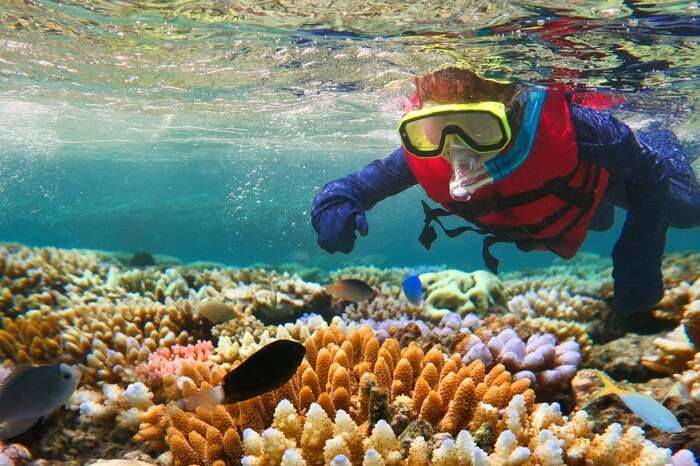 Must Read: Australia Tourist Attractions: Do You Dare To Visit All These 49 Places On Your Aussie Trip?
3. And when it comes to activities, there's something for everyone.
Wait till you reach the adventure section on the list.
i. Grab a front row seat for the world's cutest parade – the parade of the smallest penguins!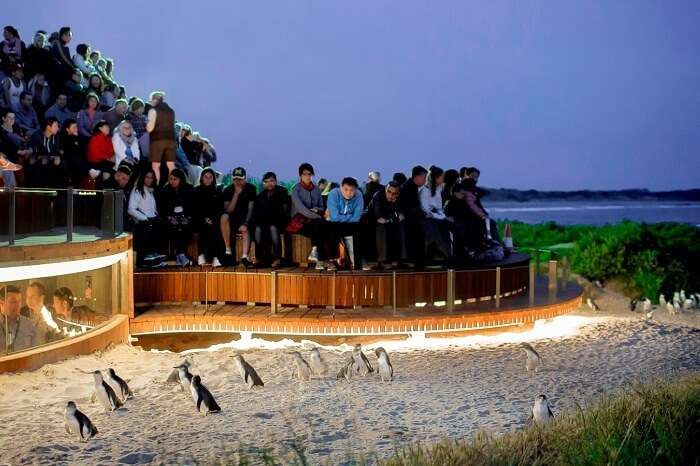 Over 30,000 Little Penguins live on the Phillip Island, located near Victoria in Australia. Hundreds of these penguins emerge from the surf at night and waddle across the beach. This is worldwide famous as the Penguin Parade.
But penguins are not the only beautiful creatures that you will come across in Australia. You can go on Kangaroo feeding tours, see the Koalas up close, and spot other animals like Emus, Wombats, Dingoes, & Tasmanian Devils.
Note: Australia is also a delightful location for birdwatching. Both land and water birds flock on the large island of Australia.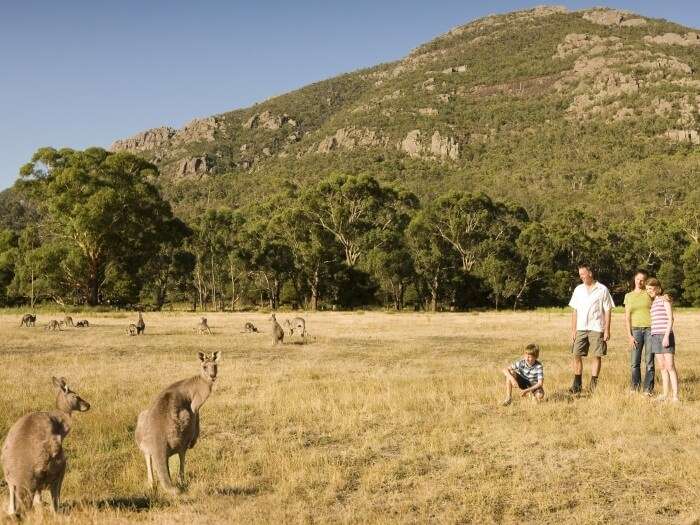 ii. Or grab delectable food at a classy restaurant.
Didn't we say 'something for everyone'? Well, here you go foodies!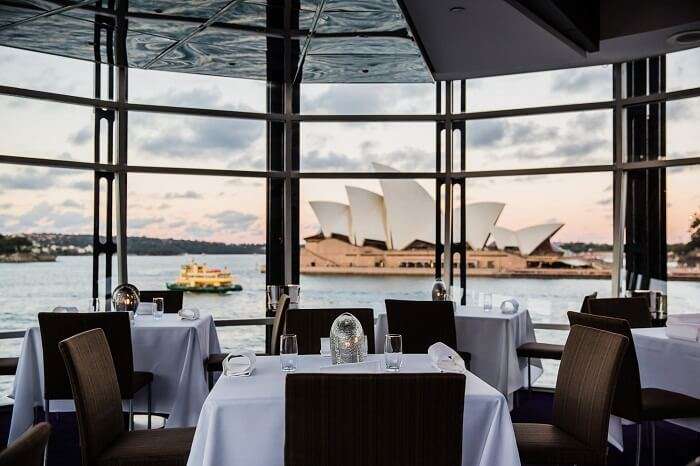 Dining, like any other activity, is a wonderful experience to take back from a tour. And the experience enhances all the more should you try the local cuisine; which, in this case, is Modern Australian. Some of the best restaurants serving dishes of Modern Australian/Contemporary cuisine are:
There are also restaurants serving Indian, French, Japanese, and other cuisines. For those looking to have an Indian meal, there are restaurants such as: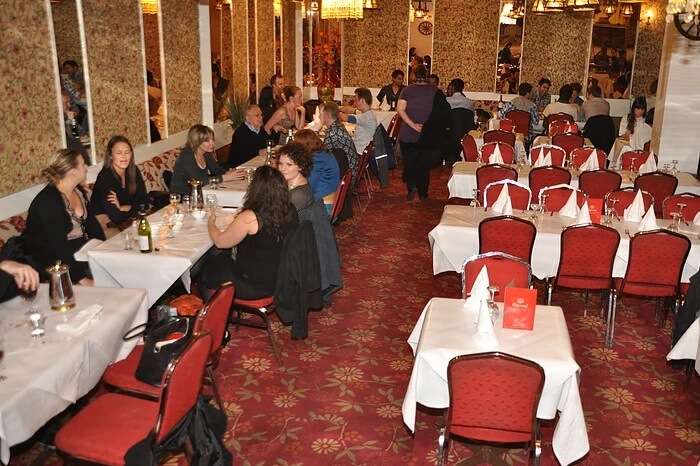 Suggested Read: 9 Fun Things To Do In Melbourne For A Hell Of A Trip
iii. Talking of classy, we would love you to attend a performance at the Sydney Opera.
You surely have heard of it. Haven't you?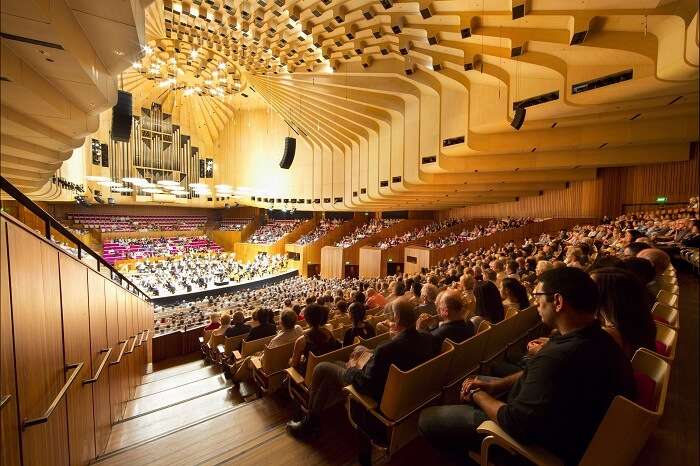 Must Read: 10 Free Things To Do In Sydney That Will Make Your Trip Look Extravagant
iv. The more daring ones can try some extreme adventure sports…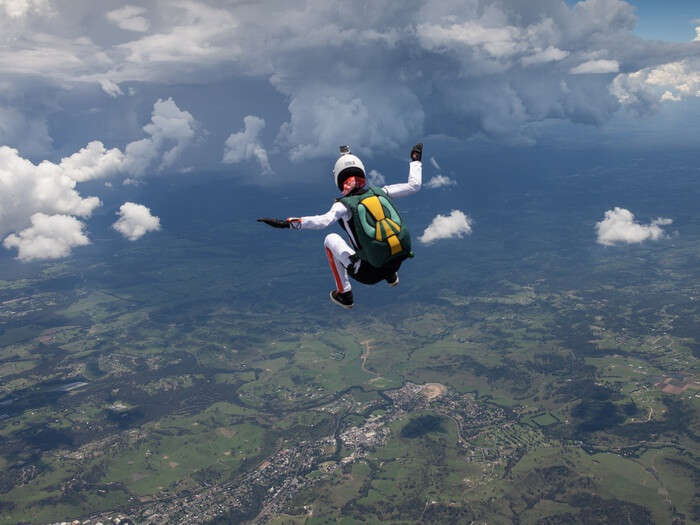 We have already mentioned about scuba-diving & snorkeling opportunities at the Great Barrier Reef. But diving & snorkeling aren't the only adventurous things to do in Australia. Other activities include:
Skydiving: Skydive Australia, Australian Skydive, and Skydive Oz organise skydiving activities for locals & tourists at Wollongong , Rottnest Island, Sydney, York, Brisbane, Gold Coast, and Cairns in Australia.
Surfing: Tourists can learn or simply try it at Bondi Beach, Cactus Beach, Bells Beach, Gold Coast, and South Cape Bay.
Bridge Climbing: BridgeClimb Sydney offers the adventure seekers an option to climb the Sydney Harbour Bridge.
Shark Cage Diving: It is possible in Australia to safely come up close with the Great White Sharks.
v. …or go on nature trails.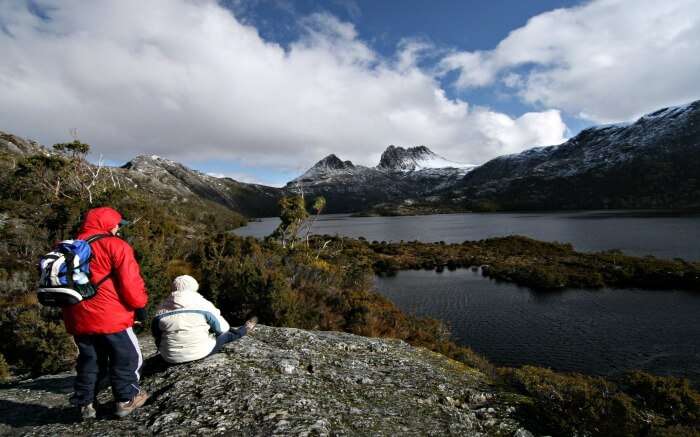 Australia is also full of lush jungles; some dating all the way back to pre-Jurassic era. And there are just as many mountains. So, if you're up for it, you have ample hiking options. We suggest you to go on a hike to the Cradle Mountain to witness the beauty of the Dove Lake.
And, for those of you who are into biking, there's an organization named Cape York Motorcycle Adventures that arranges biking tours in the wilderness of Cape York.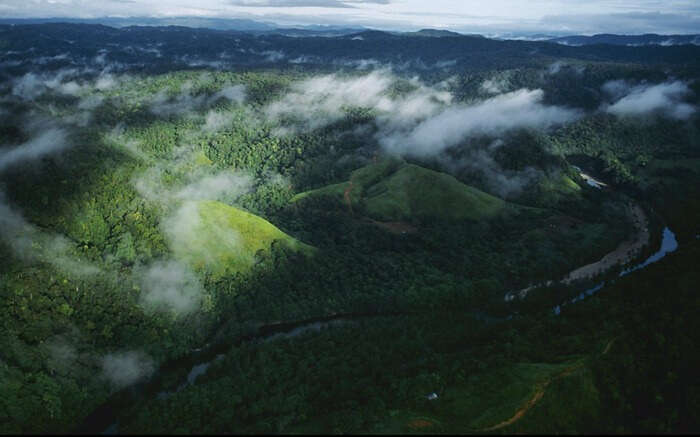 Looking For More? Read along: Top 21 Things To Do In Australia: Scuba, Skydiving, And More
4. Hotels and resorts in Australia ensure a perfectly relaxing holiday down under.
Worry not about your stay. We've got this covered!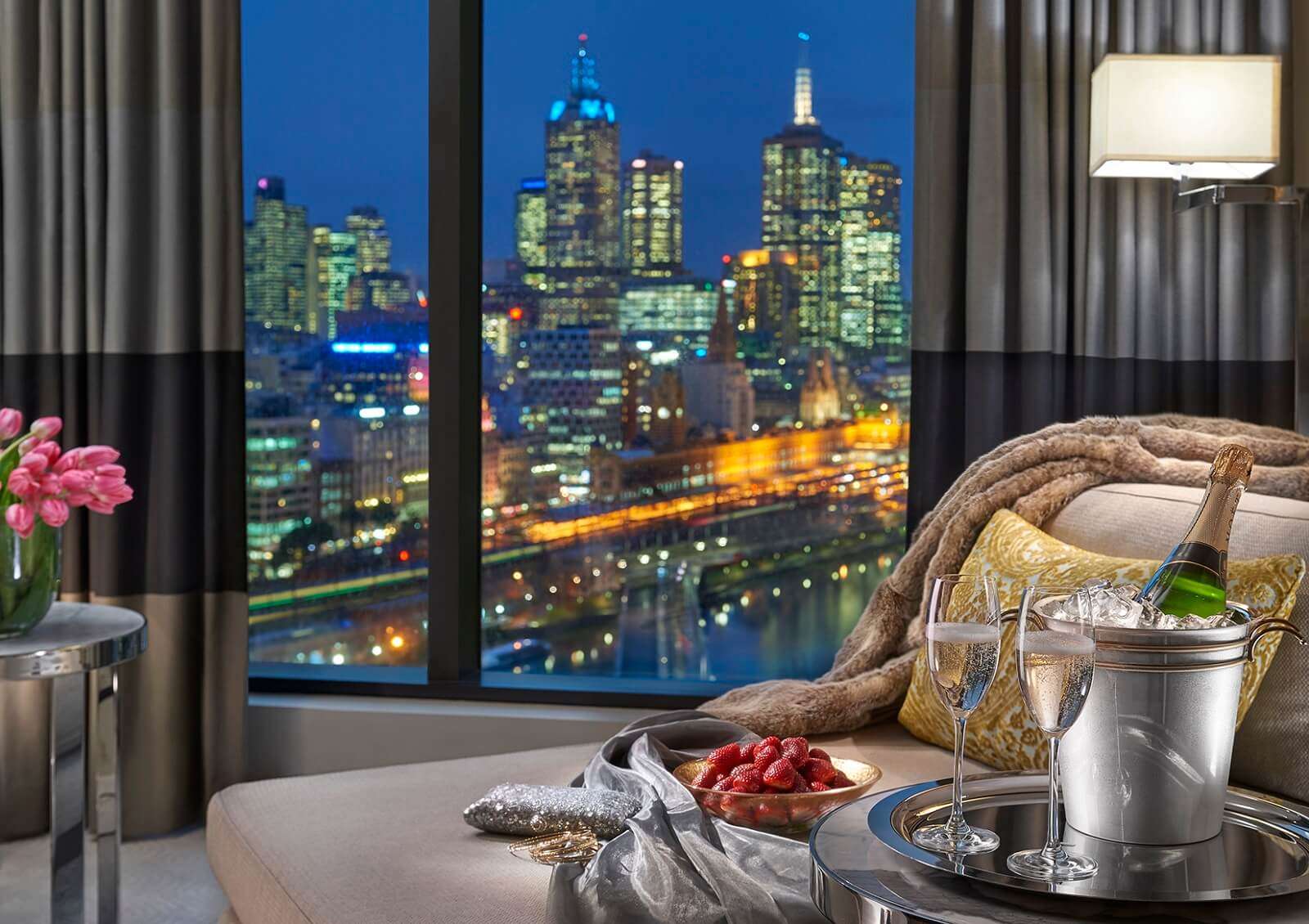 After a tiring day full of activities and sightseeing in Australia, you wouldn't want your hotel to spoil your experience. Luckily, the nation has plenty of luxurious as well as budget hotels & resorts to provide you comfort and an enriching experience.
Here's a list of some of the finest stay options in the major tourist cities of Australia:
Sydney: The Pullman Quay Grand Sydney Harbour, InterContinental Sydney Double Bay, Ibis Budget Sydney East, Sydney Harbour YHA, and Retreat At Wisemans
Melbourne: St Jerome's Rooftop Camping Hotel, Crown Towers, The Langham, and Quest St Kilda Bayside
Cairns: Pullman Reef Hotel Casino and Lizard Island Resort Great Barrier Reef
Queensland: Canopy Treehouses, Palazzo Versace, and Surfer's Paradise Marriott Resort & Spa
Yulara: Longitude 131 and Sails In The Desert (Ayers Rock)
Must Read: 21 Best Resorts In Australia For The Perfect Vacation Down Under
5. And, above all, the Aussie culture is extremely fascinating.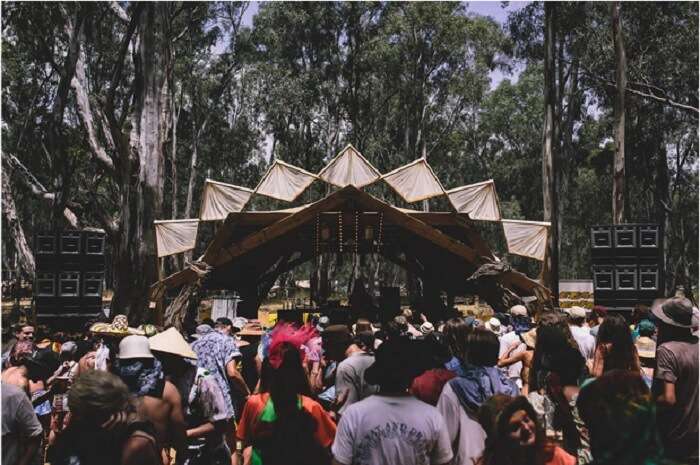 The Aussies are very welcoming and down-to-earth. Their culture is just as fascinating as of any Asian country. Theatre, films, paintings – you name it and you'll find some Australian master works. And their music? Well, it's something that you must lend your ears to.
Must Read: 11 Boutique Australian Music Festivals To Make Your Feet Tap
Adventure seekers, history buffs, nature lovers, or foodies – no one has ever been disappointed in the island nation of Australia. There's something for every traveler type. So, what's your reason to visit Australia from India this summer?
Further Read: 41 Perfect Destinations To Spend Your Summer Holidays In India