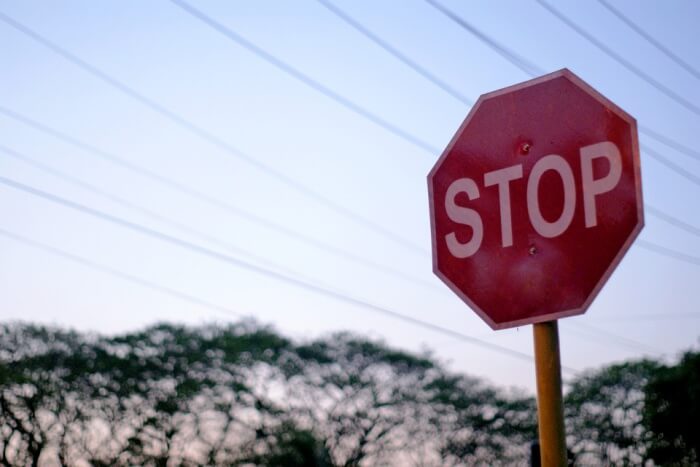 Located between the western part of Asia and eastern part of Europe, Turkey is a Middle Eastern country rich in culture, which is influenced by Roman, Greek, Ottoman, Byzantine, and Persian empires. This is because these empires governed it in the past. It should come as no surprise that Turkey has been through a bumpy ride when it comes to its long and illustrious history.
The metropolitan cities of Turkey have a diverse array of architectural marvels that keep drawing in several admirers over the years. Some of its architectural structures include the Hagia Sophia, Topkapi Palace Museum, The Blue Mosque, Basilica Cistern, and other Christian mosaics. The capital city of the country is Ankara, which is situated in the central region of Anatolia.
Turkey has been occupied by many different civilizations such as Phrygians, Armenians, Assyrians, Urartians, Thracians, and Greeks in the past. It is surrounded by Azerbaijan, Armenia, Bulgaria, Georgia, Iraq, Syria, and Iran. Although the country occupies a part of the eastern portion of Europe, most of its landmass lies in Asia with only a tiny area lying in the Balkan Peninsula, which is located in southeast Europe.
While a majority of Turkey's population identifies itself as Turkish, people of Kurdish origin counted amongst the minority in country. When you are exploring this enchanting middle-eastern country, be cautious about things not to do in Turkey so as to make your whole experience pleasant!
9 Things Not To Do In Turkey
The civilization of Turkey started to occur in the 11th century when the Seijun Turks settled down in this area. Turkey thus boasts of a diverse array of culture, art, architecture, and so on. However, there are some things that you should avoid doing when in Turkey. Mentioned below are some of those things that you must include in your list of dos and don'ts in Turkey holiday.
---
Europe Holiday Packages On TravelTriangle
Explore the most beautiful places to visit in Europe, from Paris to the Venice canals and from the Greek islands to the Swiss alps. Book customized packages by expert agents on TravelTriangle. Inclusive of airport transfers, cab, resort, sightseeing and meals. Best holiday experience Guaranteed. Book Now
---
1. Don't Wear Shoes When Entering A Place Of Worship
Turkey is known for its extremely gorgeous and exquisitely designed mosques like The Blue Mosque. If you are visiting turkey for the first times, then you need to know about this very custom that Turks follow – taking their shoes off outside when entering a mosque.
You might have noticed that they do not even wear shoes in their homes. Thus, when in Turkey, make sure you take your shoes off when you enter a mosque or you will definitely offend the locals as they will interpret it as a mockery or affront to their customs and beliefs and you might as well be asked to leave or go out and enter only after you have taken your shoes off.
Must Read: Istanbul Mountains: 10 Top Places To Witness The Marvellous Beauty Of Nature In Turkey!
2. Do Not Forget To Maintain Table Etiquette
Food can be seen as one of the most authentic ways to get an insight into the culture of a place. Turkish cuisines have some of the most mouthwatering dishes in the entire world. However, when it comes to food, the tourists should never forget to follow the basic table manners, for the Turks are especially quite particular about it.
For instance, while using a toothpick, it is suggested you make it a bit discreet. It is because clearing your teeth without covering your mouth with hand would seem rude. The Turkish word for toothpick is 'kurdan'.
3. Avoid Obscuring A Person's View When He Or She Is Praying
Turkey is a country with most of its population following Muslim faith. They are supposed to pray five times a day ideally. Do not, even by mistake, obscure a person's view or walk past a person praying from the front, as you will most definitely offend him/her.
This is because the Muslim custom dictates that when this happens, the person's prayer is null and void and they would have to start again. So, consider this tip as very important tip in order to avoid confrontation by irate locals.
Suggested Read: 10 Exotic Places For Photography In Turkey That Will Totally Boost Up Your Instagram Game!
4. Do Not Be Disrespectful Of The Customs During Ramadan
The month of Ramadan is of cultural and religious significance to Muslims all around the world. When it comes to the majority population of Turkey, abiding by the rules vehemently is a given, as a way of to expressing their devotion. During Ramadan, they fast for an entire month and this is considered as one of the Five Pillars of Islam.
Ramadan is celebrated according to the Islamic calendar and not the Georgian one, so make sure you know if the month coincides with the month you are planning a trip to the country. If it does, you have to make sure you do not drink or eat anything in public nor offer or gift anything to a Turkish citizen who practices this annual observance during the day.
Suggested Read: 10 Enormously Beautiful Mountains In Turkey That'll Leave You In Awe!
5. Do Not Board A Cab That Does Not Have A Taxi Logo
Foreigners often get taken for a ride (metaphorically speaking) by Turkish drivers who see them as an opportunity to make an extra buck. They take an advantage of their unawareness about the rates normally charged and routes through city.
They tweak the functioning of meters installed in their vehicles and take longer routes to the destination that their customers are headed to. To not be taken advantage of install the BiTaksi App. You can get a trustworthy cab that will provide impeccable service. To avoid any confusion or prospective trouble, check the taxi logo at the top!
6. Do Not Wear Revealing Clothes
Even if you do not agree, it is better to keep in harmony with the customs and traditions of a country to avoid any dire consequences that could end up ruining your entire trip. Turkey is much more lenient than other Muslim conservative countries when it comes to these customs but there are still some things you must keep in mind such as avoiding revealing clothes.
Both women and men must forget about wearing shorts in Turkey and especially the women must cover their heads, as Muslim women do when visiting a mosque.
Suggested Read: Follow These 14 Tips When Travelling To Turkey With Kids
7. Do Not Misuse The Turkish Language
Whenever you travel to a foreign country, it is not just the destination that is evaluated but a lot is in your hands as well to develop or dispel a good or bad notion about your own country. Using the country's language inappropriately can hurt the people's sentiments and might as well lead to unpleasant circumstances.
So, it is imperative that you learn some of their manners instead and the Turkish translation of words like 'thank you', 'excuse me', 'please', and so on. These gestures will even help you establish cordial relations with the locals.
8. Avoid Being The One With Leftovers On Your Plate
It is considered to be an insult if you are a guest at a Turkish household for a meal and end up not eating everything that is on your plate. Because if you do leave something on your plate, your hosts will think you did not like what they had offered. It is a mark of extreme reverence and appropriate mannerism to not leave any leftover.
Suggested Read: Turkey In May: An Exquisite Guide For Your Wanderlust Souls!
9. Avoid Consuming Too Much Alcohol
Like mentioned before, Turkey is a Muslim country, which is comparatively not as strict as other ones. While Turkish citizens themselves do enjoy a drink or two on joyous occasions, drinking excessively or on a regular basis is frowned upon and coming across someone who is drunk in public is not something they are too fond of.
So, avoid getting too drunk and making any loud or obnoxious commotion in public due to that. On the other hand, smoking is permitted almost anywhere, even when having dinner; it's almost like it is some kind of favourite pastime there.
Further Read: 10 Spooky Haunted Places In Turkey For The Curious Ghost Hunters!
Turkey is a country rich in culture and has a lot to offer to its curious travelers. However, it is of extreme importance that you respect the customs and traditions when you are there. If you'll go by the list of things not to do in Turkey that we have provided, you'll be able to enjoy your trip in Turkey without any hindrance!
---
Looking To Book An International Holiday?
Book memorable holidays on TravelTriangle with 650+ verified travel agents for 65+ domestic and international destinations.
---
Comments
comments