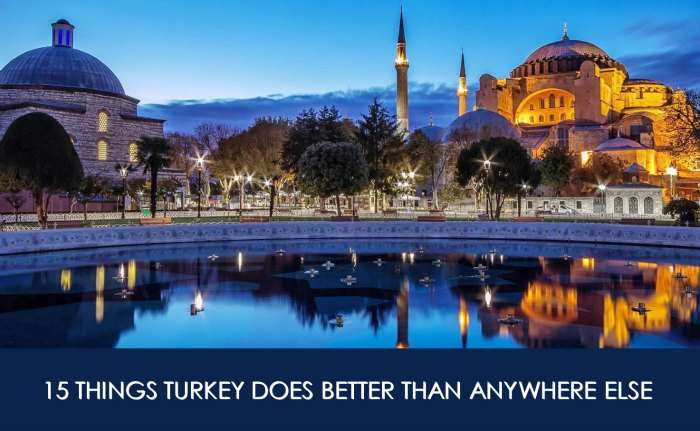 The bridge between the East and West, Turkey has a unique mix of history, culture and natural beauty. From modern and cosmopolitan, to ancient and traditional it has everything to offer to its visitors. Don't say you've been to the antique country until you have completed this list of things to do in Turkey. You must visit the country not just for its historic beauty and famous sites, but for the unique experiences in this beautiful country.
So, here's a list of 15 best experiences in Turkey for a spellbinding holiday:
1. A Hot air balloon ride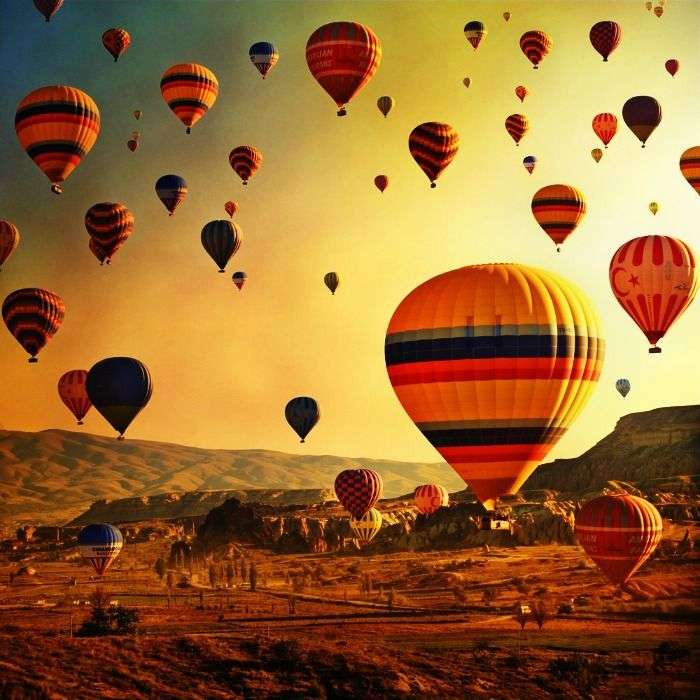 Image Source
Undoubtedly, hot air ballooning over Cappadocia is on the top of the list of things to do in Turkey for almost all tourists. It's one thing to travel in a hot air balloon and completely another to float over the beautiful Goreme Open-Air Museum. Gently drift over the fairy chimneys, pigeon houses hewn into the unique rock formations, orchards and vineyards, through impressive valleys, each with distinctive rock formations, colors and features for a breathtaking view.
Must Read: Best Destinations in India for Hot Air Balloon Ride
2. A Thermal Spa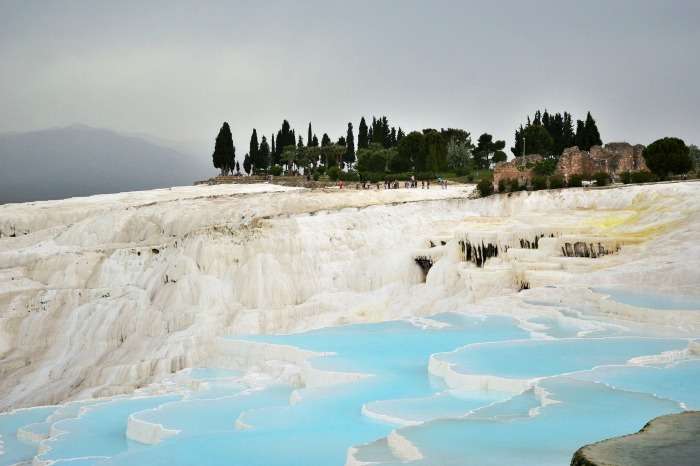 Image Source
This is as exotic as a spa will ever get. Pamukkale has been a spa since the Romans built the city of Hierapolis around a sacred warm-water spring. The Antique Pool is with an amazing frosty landscape of dazzling white calcareous castles formed by limestone-laden thermal springs is a must visit! Take a dip in this mineral-bath amongst the historical remains of Hierapolis for an unbelievable experience.
3. Trojan Horse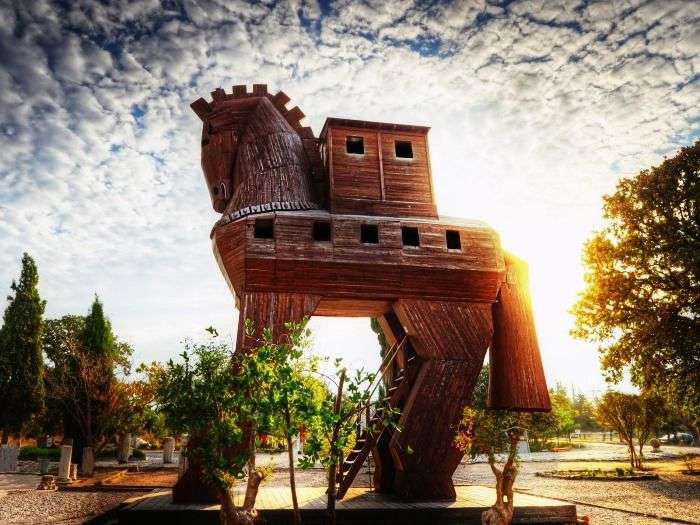 Image Source
Of the many things to do in Turkey, a visit to Troy is a must. You have heard about it, but imagine actually standing at one of the most magnificent archaeological sites in the world. Immortalised by Homer in the tome Illiad, this site is a real piece of history with extensive remains including altars, mounds as well as temples. There is also a fake Trojan Horse to make your experience complete.
Must Read: 40 Most Romantic International Honeymoon Destinations for Every Budget
4. Explore the Underground City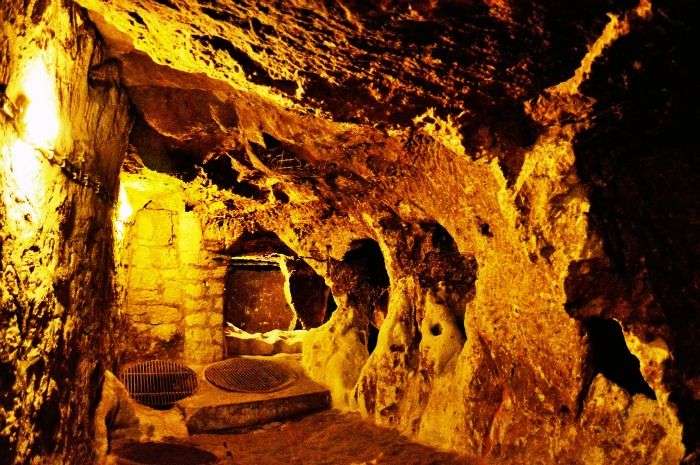 Image Source
If the structures on the land weren't enough, Turkey also offers a chance for you to explore the underground. One of the deepest underground cities ever discovered, this eight-level city is where people lived in order to escape from the prosecution of the Roman Empire. The underground city has it all, cellars, kitchens, churches, rooms for food storage but make sure you don't have a bad back before you visit.
5. Beautiful Parks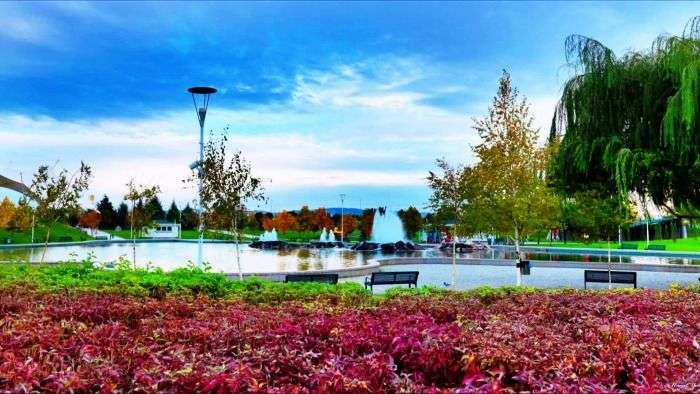 Image Source
With their history going back to as early as the days of the Turkish Republic, Ankara's numerous delightful parkland areas are both breathtaking and distinct. Make a visit to Harikalar Diyarı, the biggest urban park in Europe, the Kugulu famous for its stunning swans, Kurtuluş for ice skating amongst other.
Tip: Be sure to taste the excellent beer, old-fashioned ice cream, fresh milk, and meat rolls made fresh at the Atatürk Farm and Zoo.
Plan A Trip To Turkey With TravelTriangle.com!
6. Go on a Shopping Spree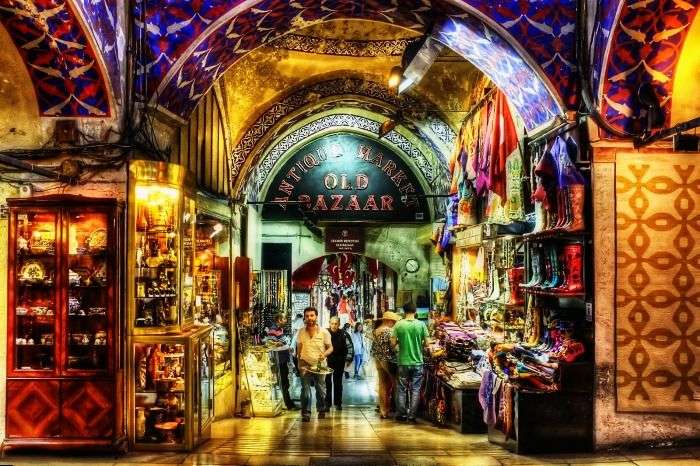 Image Source
You may have shopped through the gullys of many markets but with over 3000 shops, The Grand Bazaar is the as amazing as it gets. The biggest old covered bazaar in the world, travel through the chaotic and colourful lanes here for everything from fresh fish sandwiches to fake Rolexes.
Must Read : Top 21 Shopping Destinations in India
7. Take An Exotic Turkish Bath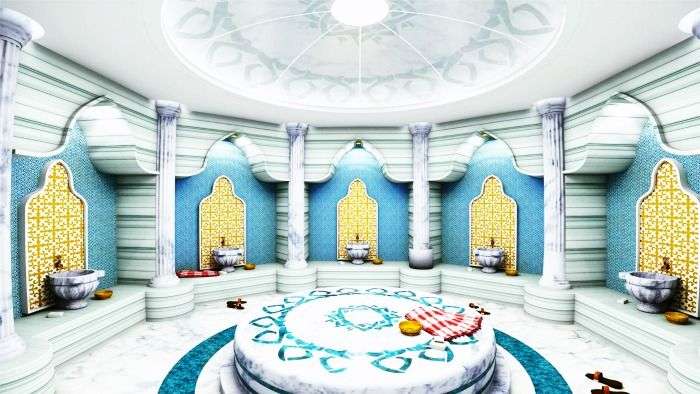 Image Source
In life you won't ever get a chance to bathe in a beautiful Ottoman monument unless you are in Istanbul. The world famous hamams (Turkish baths) offer a unique opportunity to immerse yourself in history, architecture and warm water. You can choose to go for a self service or a traditional style where an attendant washes and massages you.
Must Read: Your favorite Jeans Is Costlier Than Living In These International Cities
8. Try The Extravagant Turkish Breakfast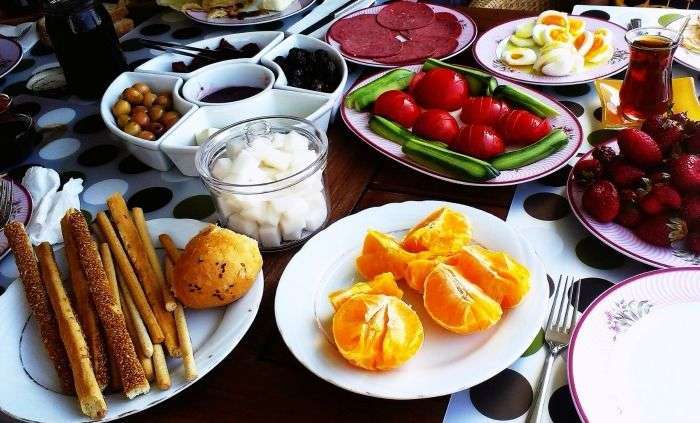 Image Source
You haven't experienced breakfast till you have tried a Turkish breakfast called Kahvalti. Breakfast really is the most important and the best meal in Turkey. It generally features a spread of several types of cheese, bread, a spicy sausage, fresh-cut cucumbers and tomatoes, olives, kaymak, menemen, berry jam and Nutella, with several tiny cups of Turkish black tea called Cay.
Must Read: 40 Indian Snacks Which Can Turn You Into a Local From a Tourist!
9. Dance As You Pray To The Gods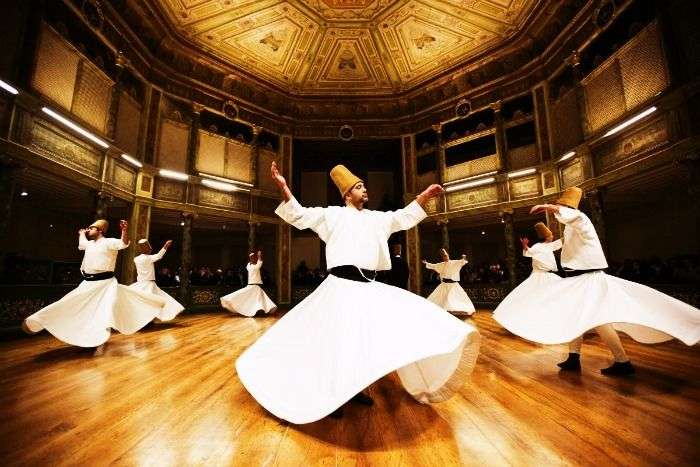 Image Source
You might have seen the phenomenon on screen or in numerous photographs but it is absolutely mesmerising to witness the traditional ceremony for yourself. Turkey is home to the Mevlevi Order of Sufi whirling dervishes, who spin themselves into a trance-like state that brings them closer to God. With over 800 years of heritage, the tradition is regarded as an important piece of Turkey's heritage.
10. Beautiful Mosques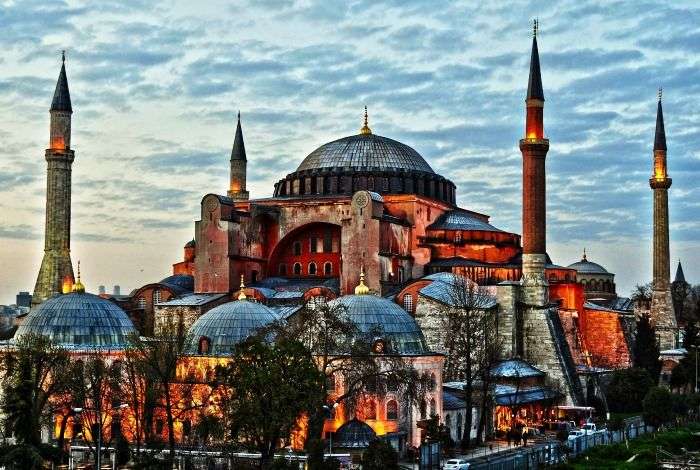 Image Source
Turkey is filled with absolutely breathtakingly beautiful Mosques. Be it the Blue Mosque, considered the greatest masterpiece of Islamic architecture, the Hagia Sophia, the Kocatepe Mosque or the Suleymaniye Mosque, you would be mesmerised by the glimpse of the heavenly domes, numerous chandeliers, stained glass windows and ancient mosaics.
11. Attend a Turkish Wedding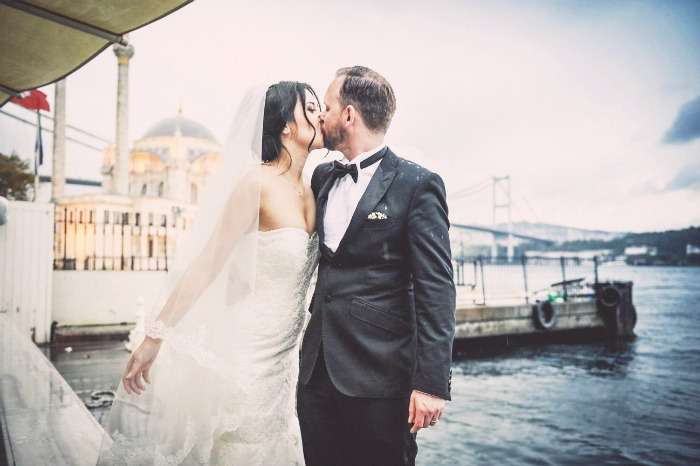 Image Source
Yeah sure, you can get married anywhere. But Turkey does destination weddings like nowhere else, with the excitement of Istanbul or along the sparkling coastline. And if the extravagance is not for you then there is also the option of elopement on short notice. With minimal paperwork requirement or no minimum residency stay required, getting married is a cake walk here.
22 Best Honeymoon Destinations in Europe In May, June and July
12. Turkish Coffee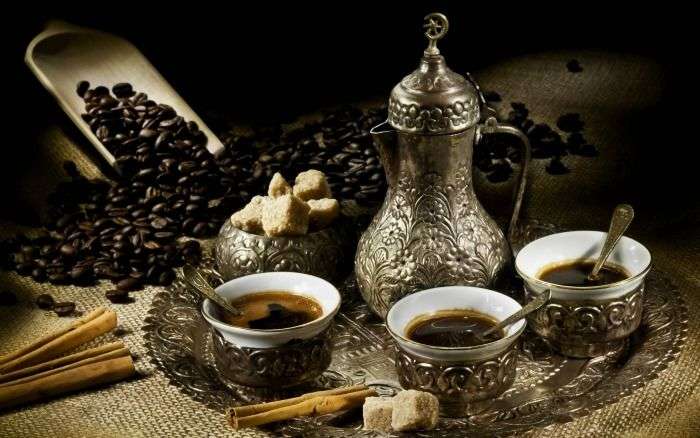 Image Source
You have not tasted coffee till you have had one of these. Earthy, muddy, served in tiny gracious cups its great pick-me-up, with just one Turkish coffee enough for evened hardened caffeine addicts. Best enjoyed with a piece of Baklava or Turkish delight, take a sip to take in half a millennium worth of tradition.
13. The Stupendous Skylines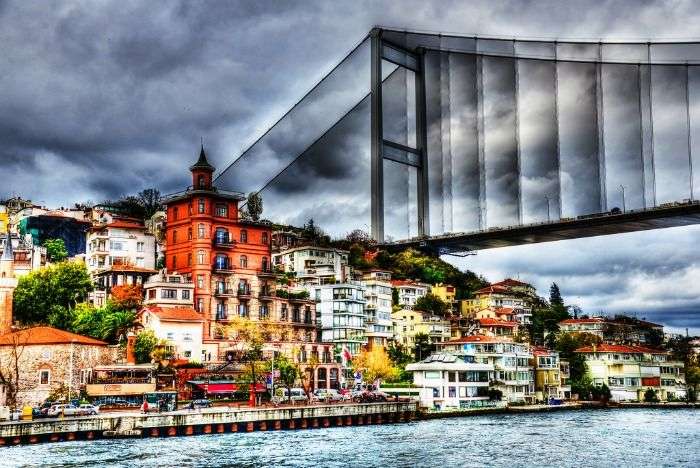 Image Source
The country is filled with enough beautiful sights to fill an entire album. With the delicate minarets, distinctive domes and curvaceous outer casings, the buildings dominate the skyline and provide romantic backdrops for mesmerising sights.
Must Read: 32 Killer International Trips Which Will Cost You Less Than An iPhone
14. Belly Dance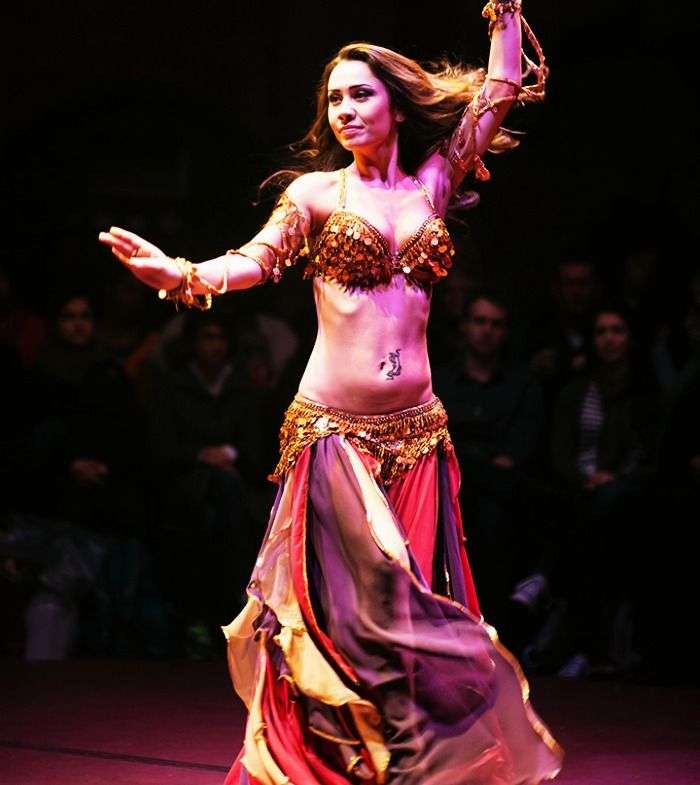 Image Source
You may get to see this dance style in Egypt and Europe but not like how they do it in Turkey. Known as the Oryantal Dans, Turkish dancers strive to blow their audiences away through fast and furious spins and shimmies or dramatic slow evocative floor work. This offers quite a stunning contrast to Egyptian style. Catch a show to get 'blown away'!
15. Sun Bask At The Beautiful Beaches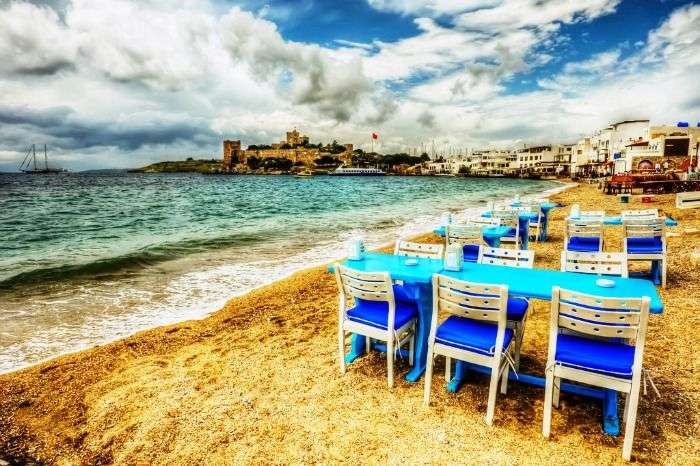 Image Source
With its unending Turquoise Coast, Turkey boasts of some of the best beaches in the world. Be it Çıralı overlooking the ruins of Olympos, Pantara, one of the longest in the Mediterranean, the breathtaking Kaputaş Gorge or the elite Bodrum Peninsula, you will be mesmerised wherever you go.
Further Read: 28 Most Affordable Yet Amazing Beaches of South-East Asia
Like the article? Hit the share buttons!