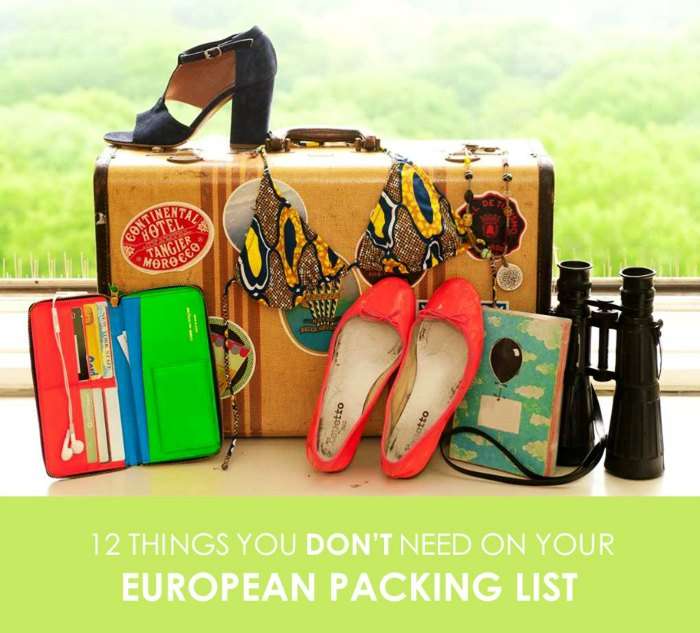 What do you think is better – Shedding a few pounds or forking out some cash for going over your weight allowance on your Eurotrip? This inverted packing list tells you what all you wouldn't need even if its just a one week trip to the Europe. 
1. Antidepressant

Image Source
When I went to my doctor seeking help for my everlasting fight against depression, he prescribed me a strong dosage of a Trip to Europe! Best medicine ever!!!
Must Read: 22 Best Honeymoon Destinations in Europe In May, June and July
2. Books

Image Source
They say a book can be your best friend when you are travelling (Especially alone). Well maybe yes! If you are travelling elsewhere, Not Europe buddy! If you prefer to stick to your book than enjoying the scintillating scenic wonder outside the window, then you'd rather sit on the pot in your cozy lil home and do it! :/
3. Snacks

Image Source
Europe is the place you gotta try all sorts of food. Crepes from France, Black forest cakes in Germany, chocolates and waffles in Belgium. The list is never endin. So stop packing your bag with food, instead stuff your mouths with them in Europe :)
Explore Memorable Tour Packages to Europe from India
4. Too many gadgets

Image Source
One cell phone (optional) and a functional camera is all you need to tour around europe. You need no gadgets to keep you entertained while you are in Europe
Must Read: Must Have's if Travel defines your life
5. Toilet paper

Image Source
You do realize you are not going to end up in a hotel in Europe of all the places with no toilet papers??
6. Unnecessary jewellery and clothes

Image Source
Why carry a bazillion clothes and accessories while travelling, unless you are participating in the Milan Fashion week :/
7. Extra toiletries

Image Source
When you are at a hotel in Europe you don't need your "I carried it from home" toiletries. All off the hotels are equipped with them. Infact you can carry a little souvenir back home from the hotels If you know what I mean ;)
Must Read: 13 Types Of Friends Who are Definitely Going to Screw Up Your Trip
8. Anything with "what if"

Image Source
You are travelling to Europe for God's sake! not the Amazonian forests. If at all you have forgotten something, there are millions of stores you can pick it up from. What if you don't find it there? :O There's always Amazon with its promise of jet speed deliveries :P
9. Maps

Image Source
Although people with OCD to organized trips prefer to stick their noses to the map, we suggest you don't obsess over one. For there is no other place to get lost and explore around than when you are in Europe.
10. Chocolates

Image Source
Chocolate should be the first item on your "Things to buy in Europe list" not "things to pack to Europe" one. Chocolates from anywhere else will be put to shame once they confront their counterparts in Europe.
11. Liquor

Image Source
First of all you don't want to be caught carrying liquor. And most importantly the top 10 liquor consuming countries in the world are in Europe and you want to carry liquor to Europe?? Tsk Tsk! what a shame. Belgium, Germany, France, Italy are all in Europe you know!!
12. A nagging girl friend/ boy friend

Image Source
This thing should not be anywhere on your packing list, not even in the end! This creature can be extremely caustic with all the complaints and gossip and what not. Instead of getting lost in the beauty of nature and the skills of Homo sapiens laid out to mesmerize your senses, you will end up with bleeding ears. And if you think he/she might be necessary for only when you are erotically charged, Well Amsterdam is anyway a part of your itinerary ;)
Must Read: What type of a traveler are you?
---
Looking To Book An International Holiday?
Book memorable holidays on TravelTriangle with 650+ verified travel agents for 65+ domestic and international destinations.
---