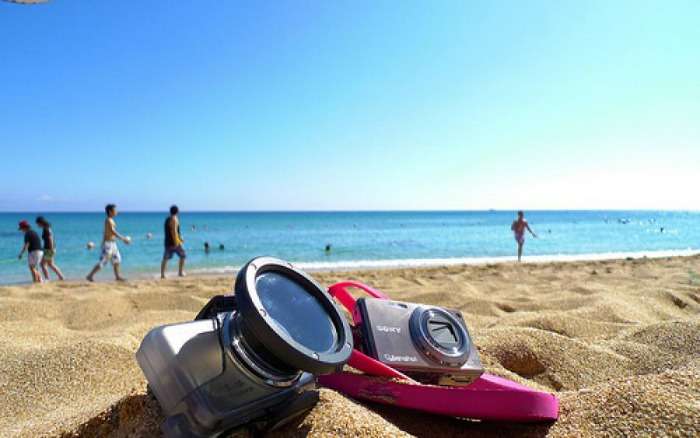 Gone are the days when you showed off your love for world travel by displaying a bottle of French wine, Italian loafers and Japanese gadgets.
Now travel inspired merchandise is not just utilitarian but also quirky and fun. Pick out the following items to excite the travel buff in you.
1. Scratch Map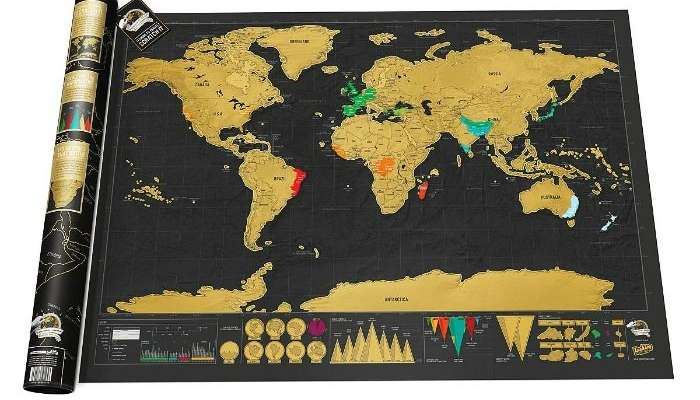 Image Source
Show off your travel chops to the world on this metallic map. Simply scratch off the metallic foil from the places you've visited to reveal a bright pop of colour underneath. $31.95
Further Explore: There you go, coolest photography ideas for your next trip!
2. Travel Wine Bag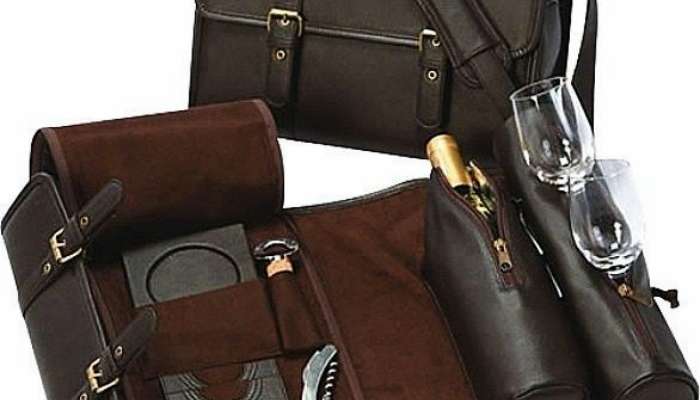 Image Source
Carry your favourite vintage wine in this travel wine bag. Not only it looks really amazing but also can carry a wine-bottle pouch, two glass goblets, coasters, a bottle stopper and a corkscrew. $69.99
3. Passport Covers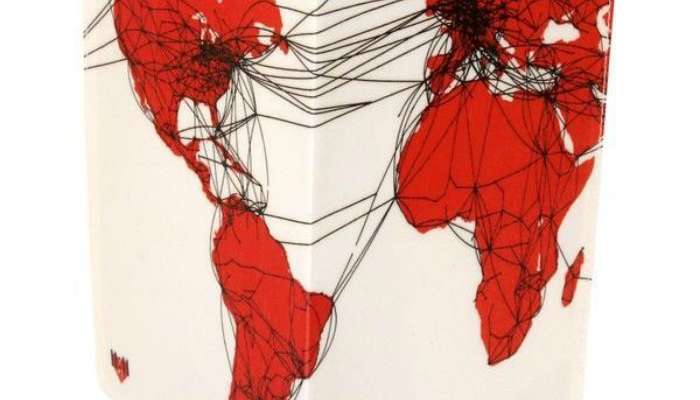 Image Source
Let the world know of your next trip when you pull out your passport. This colourful piece of art is sure to accent all your travel accessories. $14.99
4. Instant Messenger Bag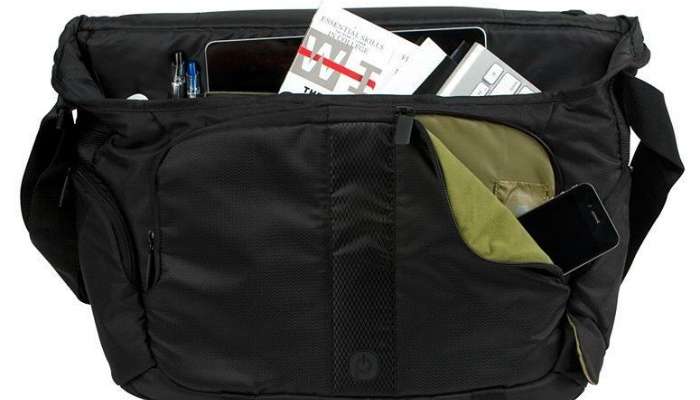 Image Source
One does not need to overemphasise the need for battery backup while travelling. This Instant Messenger bag carries a battery with Apple, Micro-USB, and Mini-USB connectors and a USB port for charging devices and can charge a smartphone four times over. $180.
5. Personalised Airport Departures Board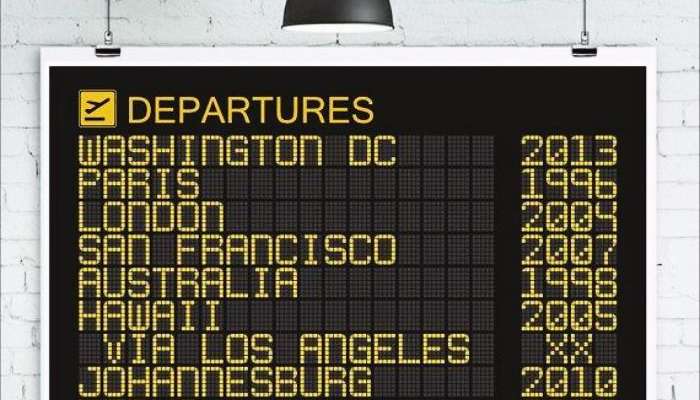 Image Source
Show off your favourite places, holiday destinations and cities with this absolutely original and quirky departure board. $19.46
6. iPhone Camera Lens System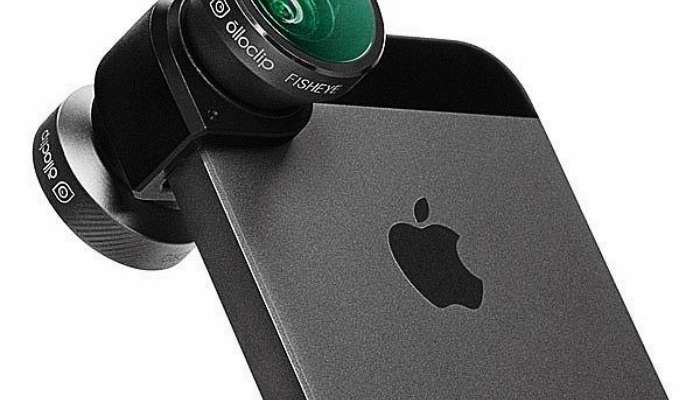 Image Source
Despite owning a DSLR, it can be a pain to carry it around. Save room in your suitcase, and pack an attachable camera lens for your iPhone instead. $70
7. World Map Phone Case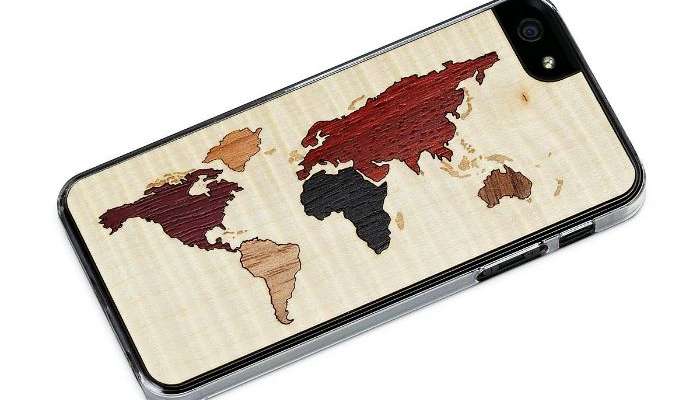 Image Source
This iPhone natural wood case is not only beautiful but the world map on its surface is the best way to remember to plan for future travel and show off the travel buff you are. $29
8. Noise-Cancelling Headphones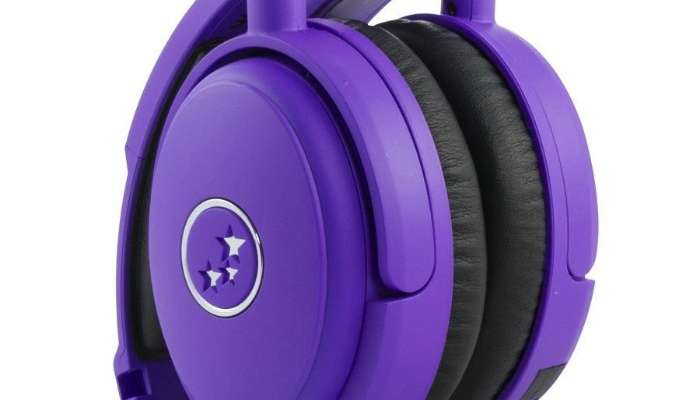 Image Source
If you are an avid traveller you would know the need for a little peace while flying. These noise cancelling headphones transmit audio via your ear, skin, and bone, resulting in clear sound regardless of outside noise. $350
9. Wi-Fi Detector Shirt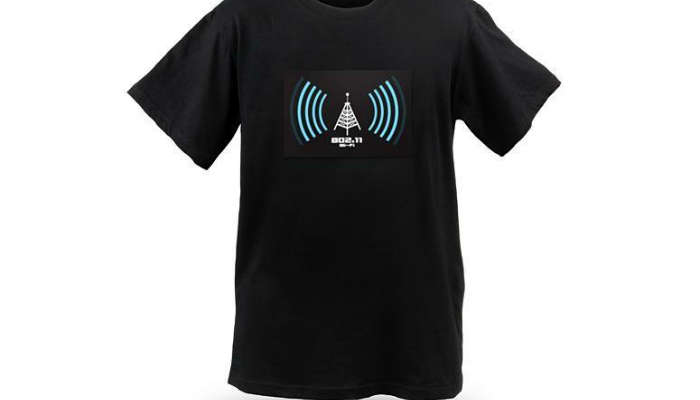 Image Source
Wouldn't it be easier to just rely on your clothing to find the nearby Wi-Fi signal while travelling through unknown lands? Nothing is more travel friendly than a Wi-Fi detector shirt. $20
10. Travel Stub Diary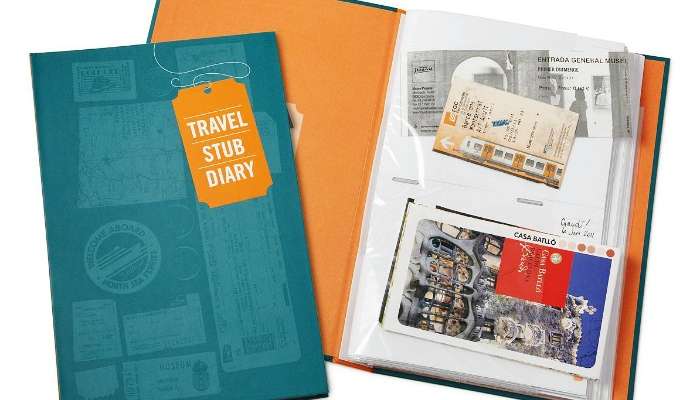 Image Source
With this Travel Stub Diary relive your adventures by storing memorabilia like postcards, maps, brochures, ticket stubs and snapshots. And you can also jot down a few poetic words too about your favourite destination. $12.00
11. Global Translator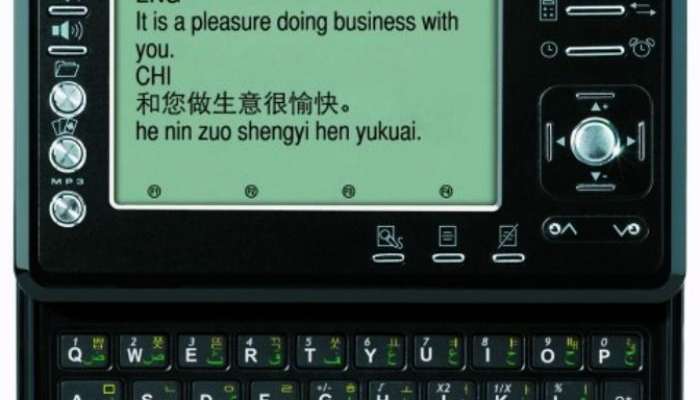 Image Source
This little beast may not be pretty to look at but has a lot to offer. Translates 12 languages, speaks about 12,000 phrases and 450000 words it has a must have if you are in those quaint corners of the world where nobody speaks English. $229.95
12. Map Design Overnight Bag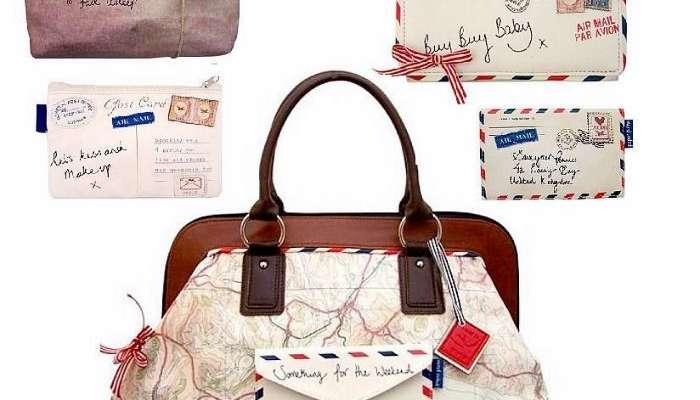 Image Source
This fabulous vintage inspired overnight bag makes sure everyone know that you are an avid traveller. £79
13. Water Filtration Press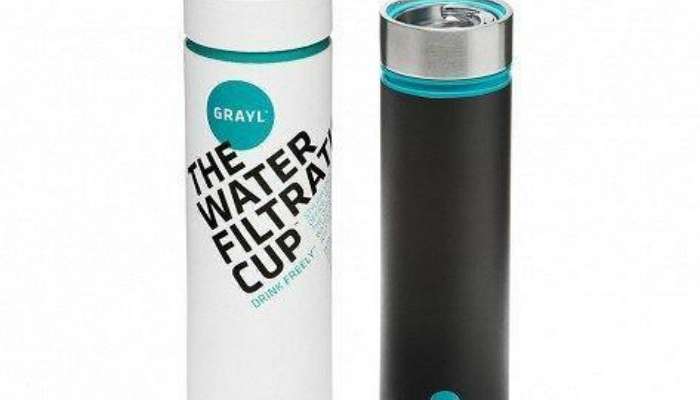 Image Source
Anyone who has travelled to Europe knows the pain of spending a lot of moolah for water. This cute looking water filtration system works like a French Press and creates safe water on the go in only 15 seconds. $69.95
14. Swissbit Swiss Army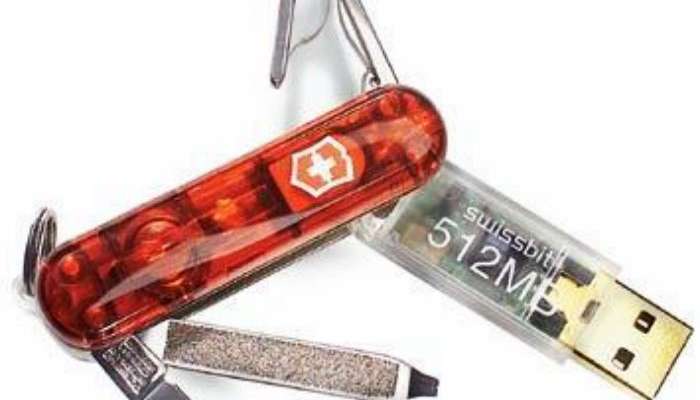 Image Source
This product gives a much needed tech twist to the classic Swiss Army knife. It also detaches from its knife casing for confiscation-free air travel. You can't call yourself a traveller if you don't have one of these. $140.00
15. Customisable Neon Sign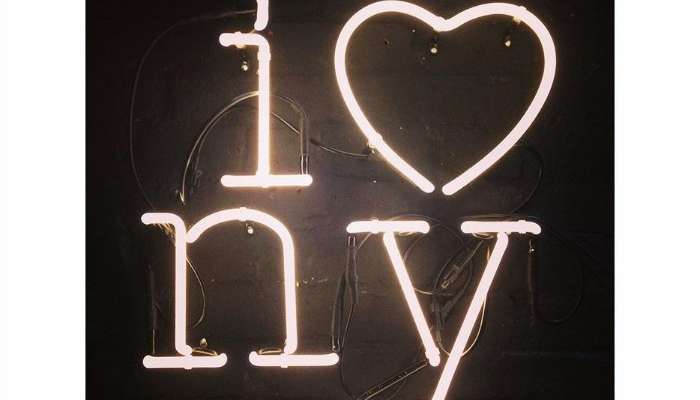 Image Source
Create an homage to a destination with a custom neon sign. Nothing more gorgeous than your love for your favourite city shining bright. $68.00
Comments
comments