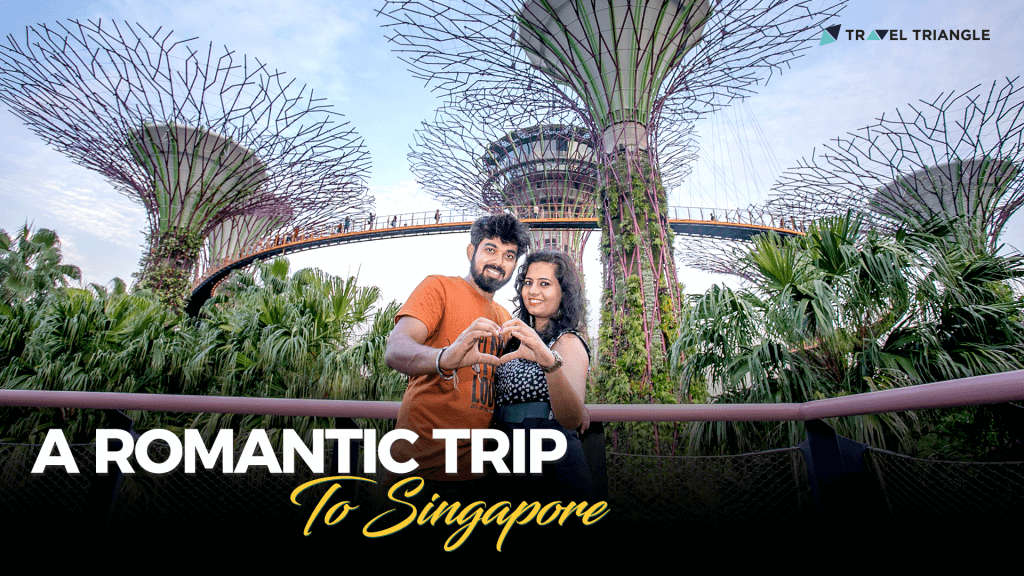 Singapore is a beautiful country and is truly diverse when it comes to different activities that one can do here. With their first wedding anniversary on the cards,  Garima and Jatin got indulged in long conversations and discussed what they should do. It was a no brainer, they wanted to travel. So, they decided to search and look for a place that checks all our requirements and soon we zeroed down in Singapore. They approached TravelTriangle and the team successfully turned out their dream into a reality and they were ready for trip to Singapore.
Package Details Of Our Trip to Singapore
Duration: 8 Days and 7 Nights
No. of people: 2 Adults
Inclusions: Airport Transfers, Visa, Sightseeing, Tours, Cabs, One-way cable car, Entry Tickets for some places
Exclusions: Meals, Airfare, Travel Insurance
Travel Agent From TravelTriangle: Myra Vacation Planners
Let's know it from them , what made this trip a memory to relish for lifetime.
Places To See In Singapore
Our 8 Days trip to Singapore was full of some of the best places for us to explore along with half a day of our last day in Kuala Lumpur which was basically a city tour. But these are the must visit places here.
Night Safari In Singapore
We loved our time when we were on a Night Safari. WE came across many wildlife animals like rhinos, pangolins, tarsiers and of course Asian elephants. Going on this night safari was an experience that thrilled us and made us really happy and excited.
 Singapore Visa For Indians: Requirements For Application Process
Universal Studio
Visiting Universal Studio was a highlight of our trip. It made us relive our childhood and forget for some time that we are adults. Every minute spent here was absolutely amazing. We enjoyed quiet many rides here and channeled our inner kid. The Universal Studio has 24 attractions is not just a place for kids. Adults too can enjoy this fabulous world and enjoy just the way we did.
Gardens By The Bay
We did not want to miss this gorgeous place that we have been seeing everywhere on social media. Hence we made a visit to Gardens By The Bay and believe us when we tell you that the pictures don't do justice to the beauty of this place. The garden consists of beautiful structures that dominate the skyline of Singapore and has a flower dome along with a cloud forest.
Sunway Tour
Touring here means visiting 6 theme parks that include waterparks, wildlife parks, and amusement parks. This is another place for people to have ultimate fun here and go around galavanting this place not worrying about things and exploring your favorites parks.
Singapore Malaysia On Our Trip
The place has fairly consistent weather in April. It is slightly hot with frequent thunderstorms. There are also seldom rains that balance the whole weather and make this time perfect to visit and go around.
 8 Things To Do In Maxwell In 3 Days On A Short Visit To Singapore In 2022
Our Experience With TravelTriangle
Everything about this trip was special. TravelTriangle really gave us a memorable trip that we are going to cherish forever. We cannot thank the team enough for creating this budget trip to Singapore from India for us. There was so much added in our itinerary but it still remained under our budget.