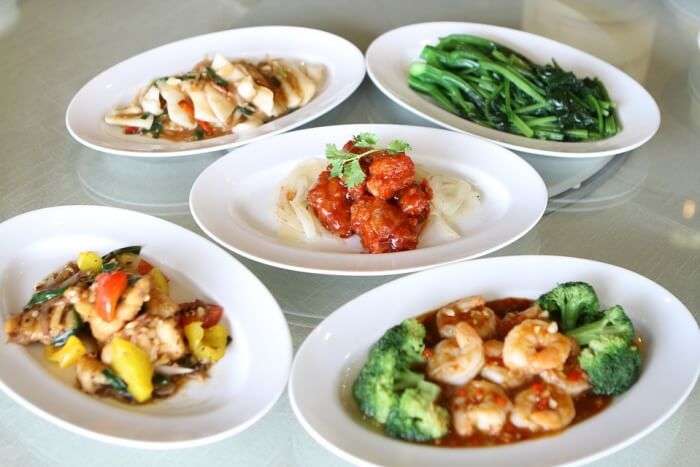 Some people have an appetite for doing or experience wild things. There are things which are weird, then there are things which are crazy and then there are things which are plain wild. Being in the wild looking at animals is one thing while living a wild time without any wildlife in sight is another. Welcome to Tung Po: wildest restaurant in Hong Kong. There are many great places to eat in the world, but Tung Po is on an entirely different level. This blog will tell you why Tung Po is the wildest restaurant in Hongkong.
About Tung Po – The Wildest Restaurant In Hong Kong
Tung Po is a no-frills cheap but a dynamic restaurant located at North Point, Hong Kong. It is different from the other restaurants in the locality for all the good reasons. It is a cooked food stall with seating arrangements. The food is wonderfully delicious and the atmosphere thrills you like nothing else. If you are willing to throw a party for your friends and enjoy it yourself with great food, nice drinks, and a brilliant environment, Tung Po is the place to be at. It's a fun place to be at and enjoys the company of over 60% of female guests out of which most are the office going ladies. What a stress buster after a hard day at work in front of the robotic computer.
What Makes Tung Po The Wildest Restaurant In Hong Kong?
Tung Po is famous among the locals as well as foreigners and its popularity lures more and more people each year. The reasons for liking this restaurant are several and you can choose you picks from below.
The Owner: While the food is brilliant, the restaurant manager is super wonderful. Okay, wonderful will be an understatement, he is a madman in a great way and his madness enthralls everyone. Robby Cheung is the owner and the manager of the restaurant. Most of the times he serves the food and drinks to everyone while "moonwalking" to every table with Billy Jean King playing loud in the background. People end up drinking more than what they want to just to watch him moonwalking with the plates and pints. Not just that, Cheung often drinks and dances with the customers while taking a selfie. He is 55 and more energetic than an average 20-year-old.
The Food: There is a big barrel of options when it comes to seafood. Then there are signature dishes of the restaurant such as Wind Sand Chicken, Black squid ink spaghetti and lotus leaf steamed rice with duck sauce. The owner suggests eating black ink squid because he thinks it's a fun dish. Why is it funny? He says because when you eat it you get black mouth and black teeth. Hilarious, but normal from the guy who moonwalks to serve food.
Must Read:8 Hostels In Hong Kong For A Leisurely Yet Lively Vacay
Must-Try Food Items Of Tung Po
Then Tung Po seafood restaurant offers you Wasabi Mayo Cucumbers with Cuttlefish which is a delicious and addictive dish. Among other delicious seafood items are Mantis Shrimp, Deep Fried Salted Duck Yolk Shrimp, Geoduck Sashimi which are heavenly to the core. Pork Knuckles is also one of the popular food items here that are liked across the city of Hong Kong.
1. Wasabi Mayo Cucumbers With Cuttlefish
This is a wonderful dish. Wasabi Mayo is creamy and tastes very well with cucumbers and cuttlefish pieces. Wasabi Mayo comes with a tinge which may activate your sinuses, but nothing to worry about it really. Also, do remember to go a bit light on Wasabi, you don't want to tear up and run to the washroom screaming for milk. Or you will sure become a laughing stock.
Suggested Read: 7 Beautiful Islands In Hong Kong To Have An Amazing Tropical Vacay
2. Mantis Shrimps
Good enough to play with your taste buds and keep bringing you back to Tung Po is Mantis Shrimps. The best part of having food here is that Robby Cheung, the owner, opens the beer bottles himself, with chopsticks. He says he learned it at some restaurant and loved it. It amazes the people whatever he does to give them a great food and a great evening at his place.
Suggested Read: A Guide To Spring Lantern Festival In Hong Kong: All About Love, Lights And Legacy
3. Deep Fried Salted Duck Yolk Shrimp
Shrimps are deep fried after being dipped into duck egg yolk batter. Deep frying makes the shells very crispy which helps in eating all the parts including head, legs, tails, etc. The Duck Yolk goes very well with the juicy shrimp. Not to be forgotten that you are supposed to have a beer in a bowl at Tung Po- wildest restaurant in Hongkong – instead of beer glasses or straight from the bottle.
Further Read: New Year In Hong Kong: 6 Exciting Ways To Ring In 2022
Tung Po is a wonderful choice if you ever visit Hong Kong . The place is a treat for anyone who is looking for a laugh riot, relaxation, great joy of eating and wonderful customer service. Do visit it if you head to the metropolis anytime soon!
---
Looking To Book An International Holiday?
Book memorable holidays on TravelTriangle with 650+ verified travel agents for 65+ domestic and international destinations.
---