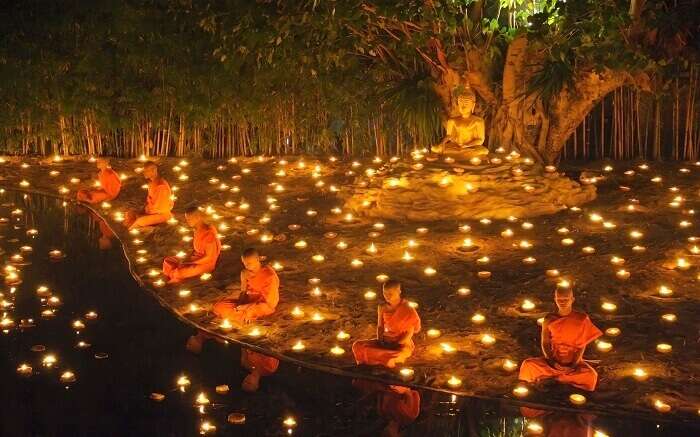 There's a good news for everyone who are planning a trip to Singapore or Indonesia! It's time for the Vesak Festival and super festive times! This part of Southeast Asia is home to millions of Buddhists, and May-end marks the time for year's biggest festival for every follower of Buddhism. It's the Buddha's birthday! Popularly known as the Vesak Day or Waisak Day which means a full moon day, this one is considered to be the most auspicious occasion by Buddhists.
This year Vesak Day falls on the 29th May. An international holiday recognized by the United Nations Organisation, Vesak Day is celebrated worldwide by the followers of Buddhism.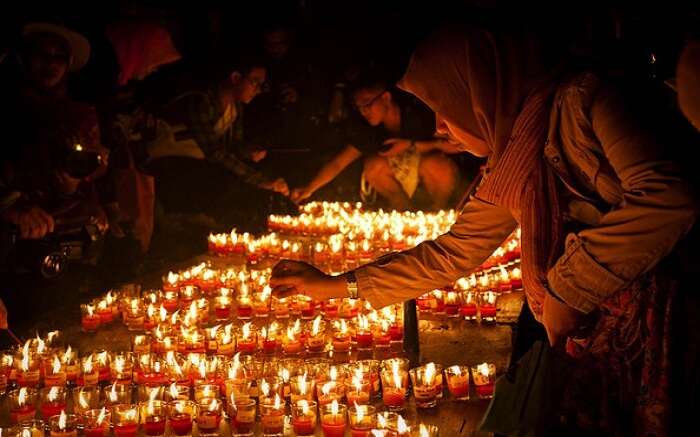 The most remarkable fact about the celebration is that it was on this very day that Lord Buddha was born, attained enlightenment, and it was on the same Vesak Day that Buddha passed away when he was 80 years old. The day is celebrated with utmost glee and harmony with processions being carried out in different parts across China, Bhutan, Indonesia, Sri Lanka, Nepal, and Tibet and many other southeast Asian countries. Buddhism is one of the oldest religions in the world with millions of followers across the globe.
Suggested Read: 10 Best Places To Visit In Siem Reap That Speak Of The Bygone Angkor Era
The relevance of Vesak Day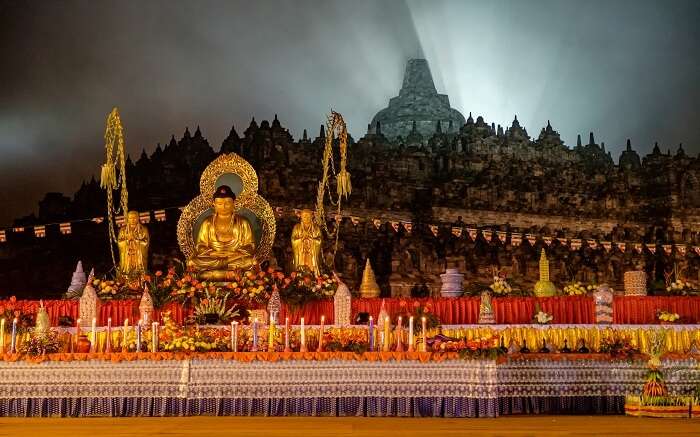 Vesak day gets its name from one of the months in Hindu calendar. The celebration is popular across the Asian countries that organize plenty of events on the festival eve. The Buddha day also known as Buddha Purnima in India has been popularly seen as an auspicious occasion across the world. It happens to be the last Sunday of May when it's quite close to being a full Moon. Events manifesting the life, study, and preaching of the lord are organized on a large scale.
Vesak day celebration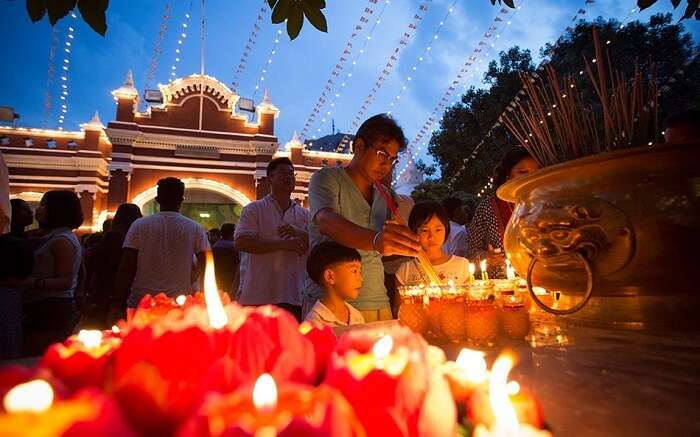 The celebration begins as early as dawn when Buddhists assemble in temple and monasteries for prayers. Hymns are read and mantras are chanted and people honor the lord by making several offerings like – showing gratitude, honoring others, speaking wisely, and attaining celibacy. Also, people vow to refrain from drinking alcohol, listening to music, eating meat, or sleeping more. Flowers are offered and candles are lighted to show regards to the lord. People attending the festival are required to make offerings and donations. Continuing the tradition, there are people who hang the flag of Buddha in their homes that have been given away by the temples.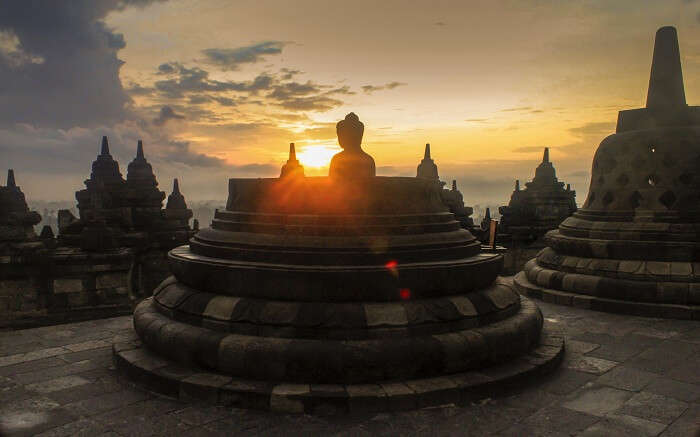 Suggested Read: 9 Temples In Colombo To Experience Peace & Divinity
The large-scale celebration can be spotted by attending the events like – monks gathering at Borobudur Temple in Java, Indonesia, and celebrations ending with a parade in Malaysia. Monks hold a strong belief that waiting in line to offer prayers will cleanse their souls.
Highlights of Vesak festival around the world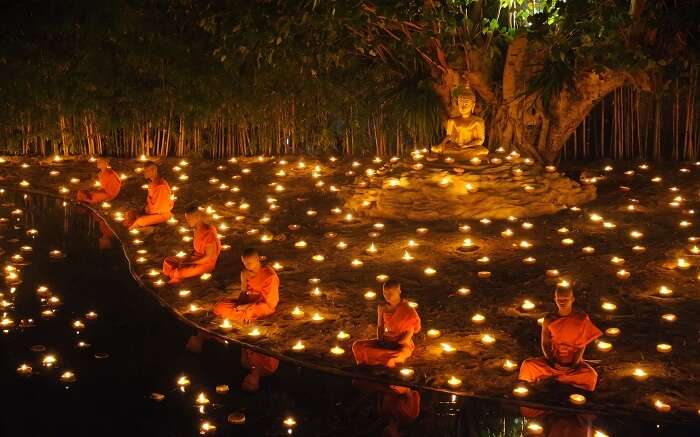 Prayer ceremony at temples/monasteries
Stories/acts depicting life and teachings of Buddha
Candle lighting ceremony where lotus shaped candles are lit
Parade ceremony in Kuala Lumpur
Number of Asian dishes are prepared during the festivities but the meat
Most of the South Asian and Southeast Asian countries choose to celebrate the massive festival with utmost glee and bonhomie. Because of the cultural differences, there could be different ways of Vesak day celebration, however, the enthusiasm and joy in people are unprecedented. The day is also considered as a public holiday in most of the southeast Asian countries like Sri Lanka, Cambodia, Malaysia, Thailand, and Singapore.
So if you are in any of the southeastern countries by chance, don't forget to be a part of this massive celebration!
Further Read: Myanmar Temples: 10 Divine Sanctums In Mystic Landscapes
Comments
comments