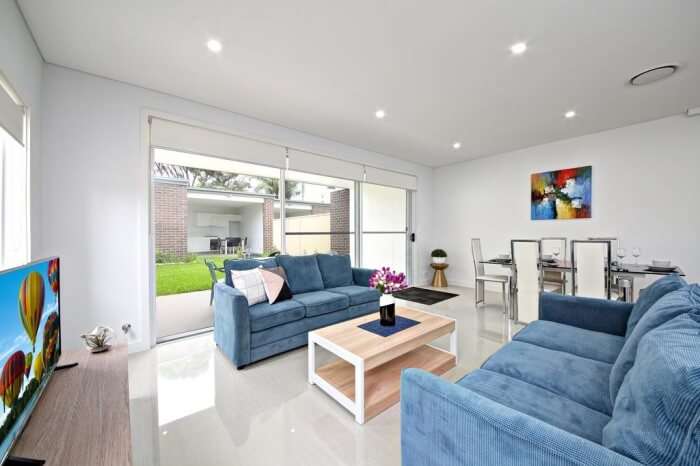 The first thing that comes to our mind when we think about Australia are Kangaroos and beaches. This island continent has so much to offer to the people that visit this location, who visit by thousands every year. There are so many beautiful cities to explore in Australia that you will never run out of places to go. Sydney is one such beautiful city in Australia.
Situated among land and sea, this lovely city is one of the oldest cities in Australia and probably the most beautiful among other Australian cities. With stunning sights like that of the Harbor Bridge, the Opera house and the harbors glittering beautifully in the sunshine.
The city is rich in its historical heritage, and when you roam around the place you will come across narrow, cobblestoned laneways and a lot of historical buildings that add to the charm of the place. Visiting Sydney is a delightful experience. There is so much to explore within the city and your stays become even more delightful if you book one of the lovely villas in Sydney for your stay.
10 Beautiful Villas In Sydney
There are lots of luxury villas in Sydney, where you can enjoy your stay. The villas are furnished with a wide assortment of facilities, which make your stay in Sydney a very luxurious and pleasant one. Here, we have gathered a list of the best villas in Sydney, so that you can absolutely enjoy your stay in this vibrant city.
1. Pacific Place

If you are looking for a luxury retreat in Sydney, then Pacific Place is the right location for you. It is a luxury villa that is provided on rent, for visitors in Sydney. The villa is perched atop a slope, amidst the Northern Beaches of New South Wales. The villa offers you stunning, panoramic views of the Pacific Ocean and lovely Palm Beach. The villa itself is decorated keeping in mind the modern, contemporary outlook. There is a vast outdoor dining area, which allow you soak up the ocean air, while the interiors are a perfect blend of luxury and comfort. Set amongst lush greenery and offering breathtaking ocean views, this villa is ideal for a family stay as well as a romantic getaway.
Location: Northern Beaches, Sydney
Price per Night: $1,768
Must Read: 6 Best Hot Springs In Sydney And Around That'll Soothe And Revive Your Soul
2. Palm Beach Mavi

Located in Palm Beach area, Palm Beach Mavi is a stunning oceanfront villa. This is one of the best holiday villas in Sydney. The villa is divided into three floors with ample space to enjoy. The cool interiors create a perfect ambiance in contrast to the tropical beach weather outside. The living space offers ideal accommodations for families or groups of people. The expansive ocean views that you get from the villa is simply breathtaking. This is also one of the best private pool villas in Sydney, where lower floor opens to a spacious pool with an adjoining dinner setup for ten. The upper floors open to a balcony comprising of a barbeque grill and another dining set up. All in all Palm Beach Mavi is definitely one of the best villas in Sydney, where you can spend your vacation.
Location: Northern Beaches, Sydney
Price per Night: $839
3. Villa Seaside

Located in Coogee, Sydney, Villa Seaside is a perfect location if you want to enjoy your vacation in a tranquil atmosphere. Situated just on the edge of the water, you can relax with the sound of the waves soothing your sense. Villa Seaside serves as a perfect romantic getaway. You can also explore the city if you like, which is only a small drive away. The views of the oceanfront, the terrace pool, lounges and an outdoor shower makes it a perfect place for a relaxing holiday.
Location: Coogee, Sydney
Price per Night: $1651
Suggested Read: Casinos In Sydney: Try Your Luck At Some Of These Incredibly Amazing Australian Gamehouses
4. Vaucluse Luxury

Vaucluse Luxury is located in a secluded suburb, with quiet surroundings offering you the perfect privacy for a holiday. The Parsley Bay Beach is only at a 10 minutes' walk from the place. The villa offers an accommodation for 12 people, making it a perfect retreat for holidaying with family. This luxury villa is decorated keeping in mind the modern day aesthetics and provides all the necessary luxury amenities integral to the visitors.
Location: New South Wales, Sydney, Australia
Price per Night: $1262
5. Balmoral Beach View

This is another luxury villa, situated in the Mosman suburb of Sydney. The villa offers you some breathtaking views of the bay from all of its three levels. There are outdoor living areas as well as luxury amenities like gym, underfloor heating, home automation etc. the interiors are simply exquisite with luminous lighting. The ground floor media room of the hotel also opens to luxury swimming pool lined with comfortable loungers.
Location: Mosman, Sydney, Australia
Price per Night: $4081
Suggested Read: 6 Best Guest Houses In Sydney For A Soothing Stay Amid The Coat Hanger City
6. Villa Palm Beach

Located right near the Whale Beach in the Pacific coast, Villa Palm Beach is nestled among lush greeneries. The villa has all the luxury amenities including a swimming pool and an inset spa where you can relax and unwind after a long day at the beach. There is an outdoor dining space on the terrace that makes for a perfect romantic dinner for two.
Location: New South Wales, Sydney, Australia
Price per Night: $2055
7. Villa Nirvana

Villa Nirvana is a quaint villa situated 10 km from the Luna Park, Sydney. If you are looking for family villas in Sydney, this might be the perfect option. The villa has all kinds of modern accommodations like air condition, Wi-Fi and outdoor swimming pools and garden. The property is only 12 km away from Taronga Zoo as well as the Royal Botanical Gardens and Hyde Park Museum, making it a perfect location to stay and explore the city. The villa also offers a hot tub and a terrace to relax in for the guests.
Location: Roseville, Sydney, Australia
Price: 25 AUD per person per night for children
50 AUD per person per night for adults
Suggested Read: 8 Best Food Festivals In Sydney That Are More Than Just A Treat To Your Soul!
8. Green Acre Villas

Green Acres Villas is another holiday home in Sydney, Australia. It is situated only at distance of 9 km from ANZ Stadium and a few kms from the Sydney Showground, 14 km to Rosehill Racecourse and 16 km to Kingsford Smith Airport, making it a perfect place to stay. The villa comes with a flat screen, air conditioning and a fully equipped kitchen as well as a balcony. The guests can also chill in a shared lounge area. It is one of the nicest place to stay, while holidaying in Australia.
Location: Sydney, New South Wales, Australia.
Price per Night: $341
9. Luxe Bondi Villa

The Luxe Villa is located only at a distance of 70 m from the lovely Bondi Beach. This deluxe bungalow offers some stunning breath taking views of the ocean. The deluxe villa offers all the modern, luxurious amenities like spacious bedrooms, contemporary bathrooms and a deluxe kitchen. Located on the famous location like Bondi Beach, this Luxe villa is perfect for a summer getaway. The Bondi atmosphere, with the smell of salt and sea in the air makes for a perfect holiday retreat. It surely offers one of the best private villas in sydney for sure!
Location: Bondi Beach, NSW, Australia
Price per Night: $1,161
Suggested Read: Top 10 Indian Restaurants In Sydney Which Are Famous For Their Desi Flavours
10. Villa Belfield

Villa Belfield is one those quaint villas in Sydney, Australia that offers a tranquil stay. The place is located only a few kilometers away from the ANZ stadium and Sydney Showground. The Kingsford Smith Airport is also not far away from the villa, making it a perfect location to stay in Sydney. Comprised of 5 luxury bedroom, 3 bathrooms with a bath and equipped with air conditioning and TV and Wi-Fi facilities, Villa Belfield provides all the modern amenities to the guests. Moreover, the villa also has a shared lounge area, where the visitors can relax and enjoy their day.
Location: Punchbowl Road, Sydney
Price per Night: $360
Further Read: 6 Best Zoos In Sydney For A Closer Encounter With The Australian Wildlife Like Never Before!
Sydney has a lot luxurious villas that will make your trip to Sydney much more enjoyable. With our list of 10 best villas in Sydney, you can choose for yourself any stunning villa that suits your requirements and experience a lavish stay at this city of Australia.
---
Looking To Book An International Honeymoon?
Book memorable honeymoon on TravelTriangle with 650+ verified travel agents for 65+ domestic and international destinations.
---