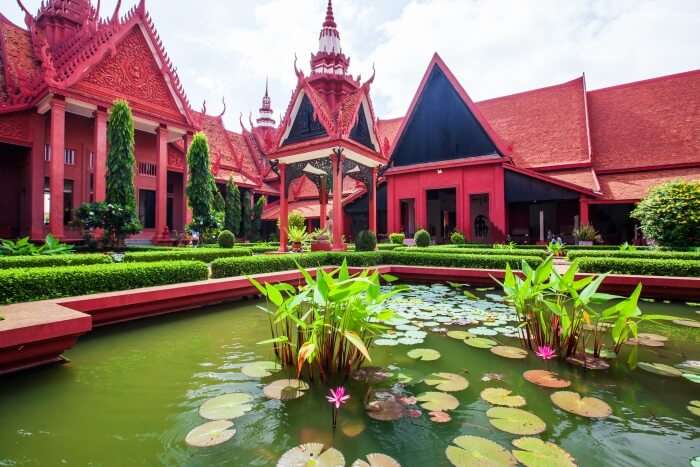 Cambodia is a country located in the Southeast Asia and is bordered by countries like Vietnam, Laos and Thailand. With a population of 116 million today, this country is majorly dominated by the Buddhism religion. Although in today's date, this country is well established and has already maintained peace with its past! A land that has been through so much of violence and slavery due to war is now one of the most remarkable countries in the world.
The War Museum Cambodia is the biggest museum here which gives an insight of the perils that Cambodia had gone through during the war that happened in the last three decades. As you walk through this museum it will take you through the journey of the war year that shattered Cambodia and how it bravely managed to rise from the ashes.
With a Unique collection of the different kinds of war machines that were used during the wars of Cambodia, this museum also houses the weapons and machines that were used during the World War – II. Along with these, this museum also features some landmines and photographs that which will give you an even more insightful view of the war times.
War Museum As A Tourist Attraction
Despite the difficult past, Cambodia has emerged as a well established country and the credit goes to the heroes who fought for their land in the past and achieved victory. Thu,s the people of Cambodia feel immense proud of their country and its people. Hence, you can fine a number of museums and art galleries which are dedicated to these heroes and their historical victories.
One such museum is the War Museum Cambodia that is gem to this country. Being the largest museum in the country, it is one of the major tourist attractions of this place. It lets people dive into the past and experience the war situation of that time.
---
Cambodia Vietnam Honeymoon Packages on TravelTriangle
Visit Cambodia- Vietnam for your honeymoon and enjoy gorgeous beaches, sparkling bays, colonial structures, stunning landscapes, and colorful culture. Experience luxury at at low cost.
---
All You Need To Know About War Museum, Cambodia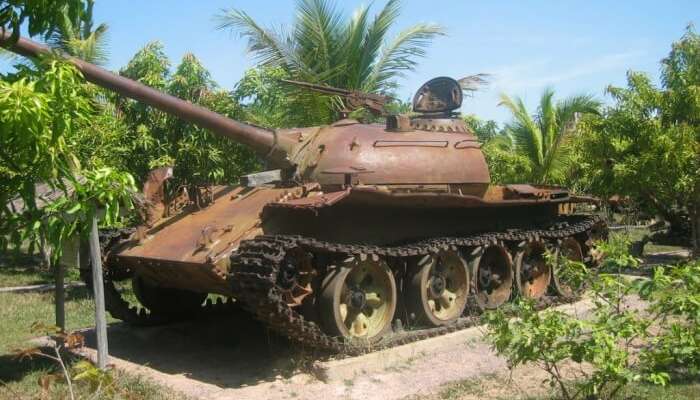 The War Museum Cambodia is located at Siem Reap in Cambodia. The exact location of this place is basically between the city of Siem Reap and the International airport near national highway no – 6. Established in the year 2001, this museum aims on preserving the memories of the civil war that took place in the history of Cambodia.
This museum is popular for its unique collection of all things related to the war for that they have preserved for the present and future generations to see.
The War Museum Cambodia has been famous for its unique collection that has some of the following items!
The unique collection consists of the things that were gathered from the war places like Anlong Veng, Siem Reap, Odor Meanchey. These were collected in 1999.
This place has got a mixture of hardware that comes from US, China and Soviet Union.
You will also come across those magnificent war machines like the Tank T-54, the jet fighter aircraft MiG-19, the helicopter Mil Mi – 8 and the field artillery gun 85 – mm divisional gun D-44. Here you get to examine small arms like M16 or AK- 47.
It also has a collection of various powerful machine guns like the Browning Automatic Rifle (BAR).
On top of it all you get to a rocket launcher right in front of your eyes for real!
You will find a broad range of uniforms, flags and rare photographs from the defining period on display.
This museum consists of several things relate to the war. It has war machines, rifles, machine guns, rocket launcher, and photographs. The specialty of this huge unique collection is that some of these machines and war guns were used in the World War – II and have an even more historical depth than what you can think of! They carry the essence of the war and you immediately get into the vibes of this place.
Best Time To Visit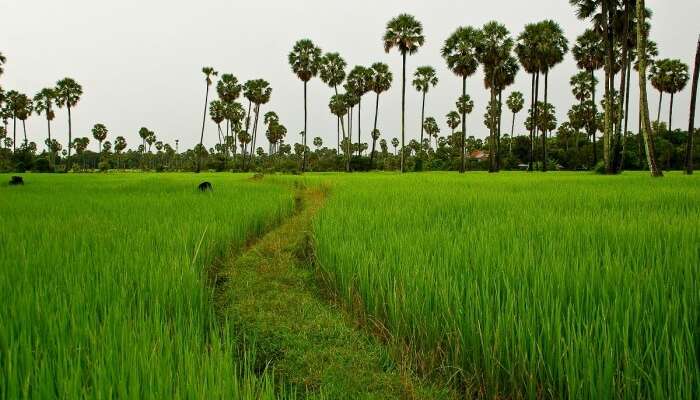 The climate of Cambodia is both tropical wet and dry thus marking distinct seasonal difference. The average temperature of Cambodia lies between 21 to 35 °C. Cambodia has two distinct seasons. The rainy season which is from May to October and the dry season which is from November to April.
Thus the best time to visit Cambodia depends on the heat, rainfall and on the average number of tourists visiting in a particular month and on the place that you are visiting.
So, when you are planning to visit the utmost pride of the country which is the War Museum, then the most suitable time to visit would be from May to early October. Now there are two reasons why you should visit this place during this time of the year :
First is that you can dodge the crowd as the number of tourists travelling during this time is comparatively less and you can explore the places peacefully and grab the smallest bit of knowledge about the place.
Second is affordability. The prices of almost everything from food to accommodations to local markets everything is very cheap. So in that you can save some money as well!
How To Reach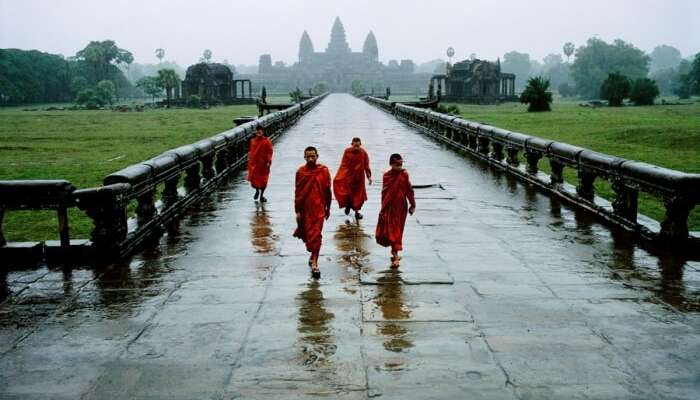 Airport: The Siem Reap in Cambodia has an international airport which is connected to various international and domestic destinations. They have bonded to so many airlines facilities so it isn't much difficult to come to this place.
Road Transport: Once you reach Siem Reap, you can avail any of the road transport facility like a public bus or cab or you can hire your private car and drive to this museum.
Also you make sure that you reach there when the museum is open.
The gate hours of this museum is from 8 am to 5:30 pm
Take note that the ticket counter of the museum closes at 5:30pm
Also the prices of entry ticket may vary depending upon the visitor
For foreign visitors- $5
For Cambodians – $1
Places To Stay
1. La Residence WatBo Hotel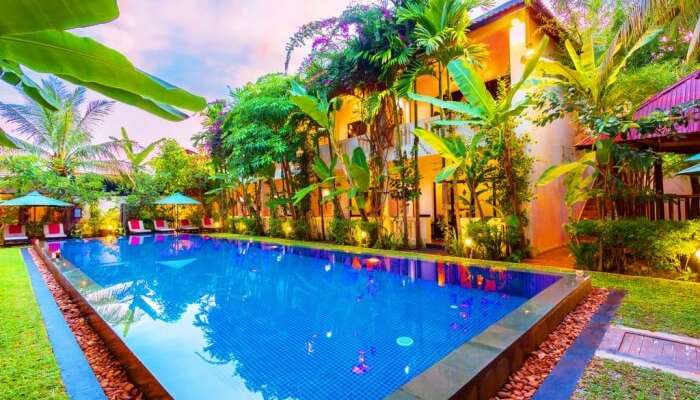 This is an exquisite resort with spa located near Psar Chaa Market which is within 10 min of drive. This park is well known in the city for its well equipped facilities and warm and welcoming staffs. Also it has got 24 hour business facility and a ferry terminal is attached to it.
Must Read: Trekking In Siem Reap: Treading The Unexplored Pathways Of Nature In Cambodia
2. Rose Royal Boutique Hotel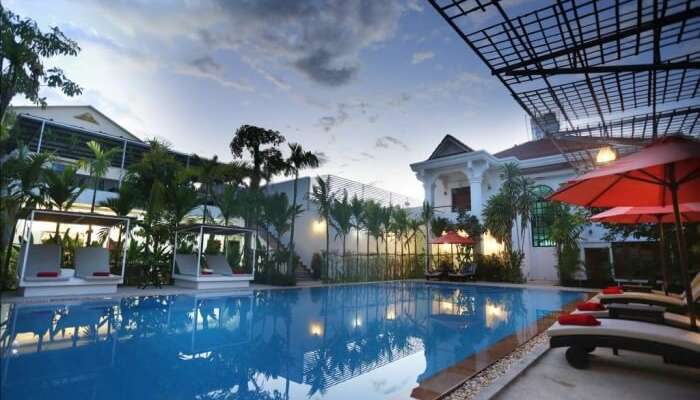 Locates within 7km from the international airport, this is a highly maintained upscale hotel that feature 24 hour desk facility, outdoor pool and salt water with sun lounges for you to relax. Surrounded by lush green environment, the rooms of this hotel are spacious and sir conditioned and staffs that work above and beyond to make your ends meet.
Suggested Read: Museums In Siem Reap: 5 Museums That Depict The History Of Cambodia
3. Damnak Villa retreat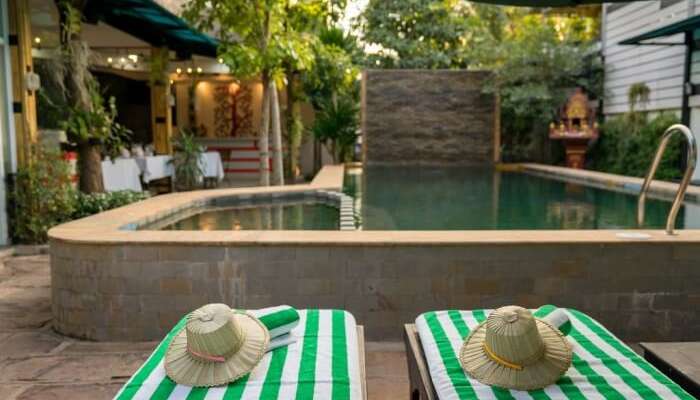 This place is at a 15 minutes drive from the royal garden and is well equipped and maintained. It features good internet accessibility, business center, swimming pools and many other things. It's a good choice to stay in the villa whenever you come to visit War Museum Cambodia.
Suggested Read: 10 Best Waterfalls In Cambodia That Ought To Be A Part Of Your Next Trip!
Things To Do At War Museum, Cambodia
War Museum Cambodia is a historic place which is popular for its unique collections of war relics brought up from the civil war that this country has been through in the past.
1. Take a guided tour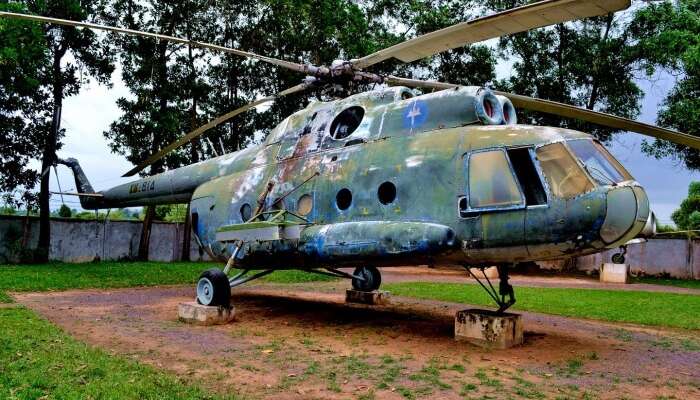 This guide will prove to be a great help of you are keenly interested in knowing about all the war relics like machines guns, rifles and other machines. Also they will tell you various real life insight stories of the photographs that you will find hanging on the walls everywhere. And the best part about this tour is that it's completely free of cost.
Suggested Read: 10 Spots Famous For Scuba Diving In Cambodia
2. Visit the onsite grounds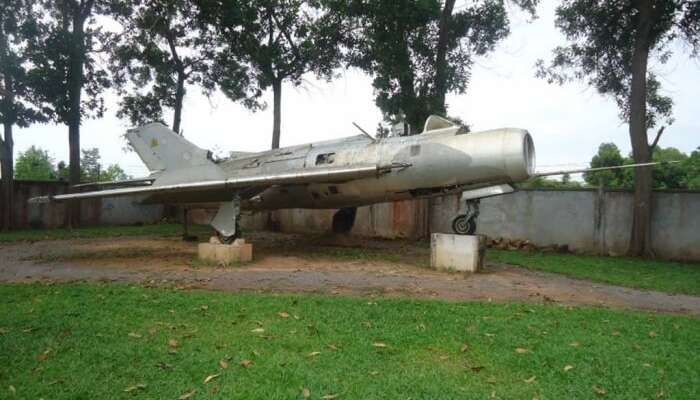 This activity is undoubtedly one of the major highlights of your visit to the museum. By visiting the onsite ground you will get to see those huge and heavy tanks that were actually run the battlefield. Also you will get to see those war machines with which the Cambodians defeated their enemies.
After you get tired of all the activities, you peaceful lay down on the ground of the beautiful garden that this museum features. The fresh grass and the blooming flowers add a charm to the surrounding. You sit and relax here for some time and then again continue your tour in the museum.
Further Read: Shopping In Cambodia: The Inner Shopaholic In You Will Not Be Able To Resist These 10 Places
Coming to the War Museum in Cambodia will prove to be worth your visit. It consists of all the war relics that were used in the civil war. The war materials, flags, uniform, photographs, and even the walls of this place narrate the tales of their historic victory. During your trip to Cambodia, you must visit these museums to have a better understanding of the place's history.
---
Looking To Book An International Honeymoon?
Book memorable honeymoon on TravelTriangle with 650+ verified travel agents for 65+ domestic and international destinations.
---
Comments
comments