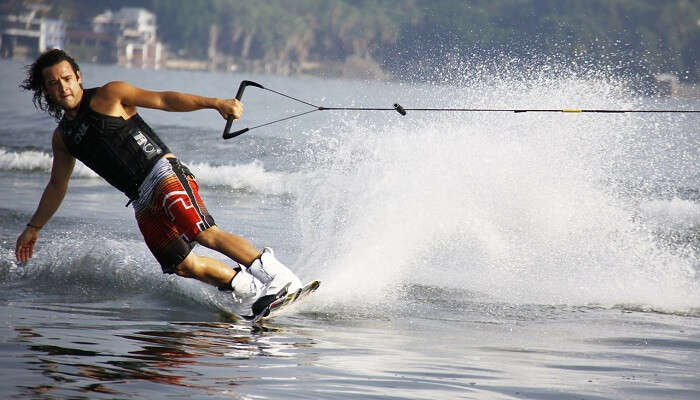 Image Source: pixabay
Vienna instantly reminds you of Danube River that flows languorously through the city. Thanks to the river, you can enjoy a number of water sports in Vienna and explore the city from the waters. Sigmund Freud to Bethoven, Thomas Bernhard to Mozart, all used to live in Vienna and have been resting there ever since. One of the world's most popular travel destinations, Vienna is the prestigious capital of Austria. It has been a place of great importance in terms of culture, heritage and history.
When you are in Vienna, it is a surreal experience altogether. There are so many different things to do and explore in Vienna that you will never get bored for a moment. If you want to make your trip to Vienna thrilling, then head to the different water sports activities organized in different parts of the city. Take a look at these top water sports in Vienna in which you can choose to participate in and have great fun.
Best Time To Visit Vienna

April-May and September-October are the best periods to take a vacation in Vienna. While April-may is the time of mild spring, September-October is when the fall occurs. Both these seasons are perfect for sightseeing and enjoying various water sports in Vienna. June-August is the peak season. SO, you will observe not only an inflation in the rates but also huge crowd everywhere.
Water Sports In Vienna
Here are the best water sports activities which you can do in Vienna and have a thrilling experience on your vacation. After all, Vienna is not just about history and architecture.
1. Motorboat Ride From Vienna To Bratislava

the day trip from Vienna to Bratislava by motorboat is one of the best water sports in Vienna that you can choose to do. You will get on the speed boat from Marina Wien when the trip commences and you'll head to the Container Port and from there you will then the cruise through the city. You will get a very rare view of the entire Danube City including the Vienna International Centre, the DC tower as well as the Danube tower. You will also get to watch the famous Danube island and the Millenium City. It's a 1.5-2 hours ride tour by motorboat.
Must Read: Indian Restaurants In Vienna: A Taste Of Home In The Heart Of Europe
2. Wakeboarding

For those of you who want to inject more of adrenaline into your veins, then the Wakeboard, Wakesurf, Water Skiing & Tube activities are the best way to enjoy your vacation in Vienna. You will surely enjoy and experience a high dose of excitement and thrill while wakeboarding or skiing through the water. Just sit back and get read, everything will be organized by the tour operator in charge of the activities. Each of the activities can be really fun to participate in. They are all done with the guidance and help of expert professionals and who keeps you safe always.
Suggested Read: 20 Vienna Hotels That Offer Much More Than Luxury And Comfort!
3. Speed Boating
If you are a true watersports lover, then you should not miss the speed boating experience in Vienna. It is one of the best water activities in Vienna. You don't require to produce any license or special permit to do so. The tour operator will organize everything on your behalf. Just understand the regular technicalities of the speedboat and you will be good to go. The speedboat can reach upto speed of more than 80 km/hr because of the powerful 6.0 liter V8 engine with 420 HP. Drive for around 30 minutes in different points of the Danube river and experience a once in a lifetime adventure you have ever participated in.
Suggested Read: 10 Things To Do In Vienna For A Memorable Austrian Vacation
4. Kayaking

If you want a more relaxing and serene experience, then you can go for kayaking on the Danube. Kayaking is a fun and exciting water sports to participate in. You will be sailing through the waters of the river and witness the Vienna skyline along with various other special landmarks and the Danube Island. Click some beautiful pictures and boast about your adventure on your social media. You will always be guided by a lifeguard who will show you the route and help you in any way you need. The kayaking tour around Vienna lasts for about 30-45 minutes and can be done at different times of the day, whenever you feel is preferable.
Suggested Read: Top 20 Places To Visit In Vienna On Your Next Trip In 2022!
5. Snorkeling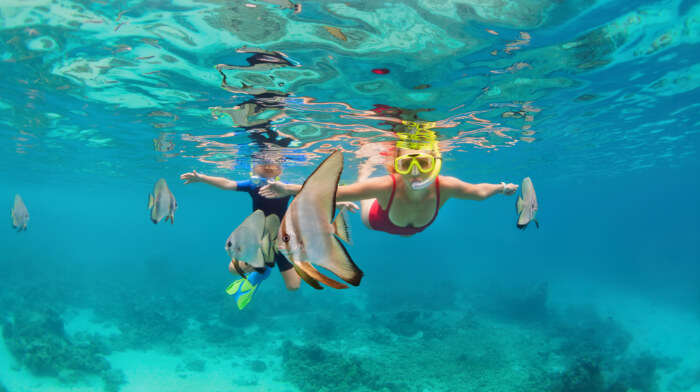 Snorkeling is one of the water sports in Vienna that you can enjoy. However, the options are meagre but exploring the depths of Danube River is enough for excitement and signing up for this activity. There are a few operators that organize snorkeling and scuba diving tours in Vienna. Pondok Vienna Beach is one of the best places to enjoy this activity.
Further Read: 2022 Day Trips From Vienna Remain Incomplete Without Visiting These 10 Places
So, here are the top water sports in Vienna you can participate in when you visit this beautiful city. The city's Danube river attracts a huge number of tourists every day who want to experience a fantastic adventure by participating in different water sports activities. Choose from any of the options that we have mentioned above and make your trip to Vienna memorable.
---
Looking To Book An International Holiday?
---
People Also Read:
Water Sports In Dubai Water Sports In Egypt Water Sports In Macau