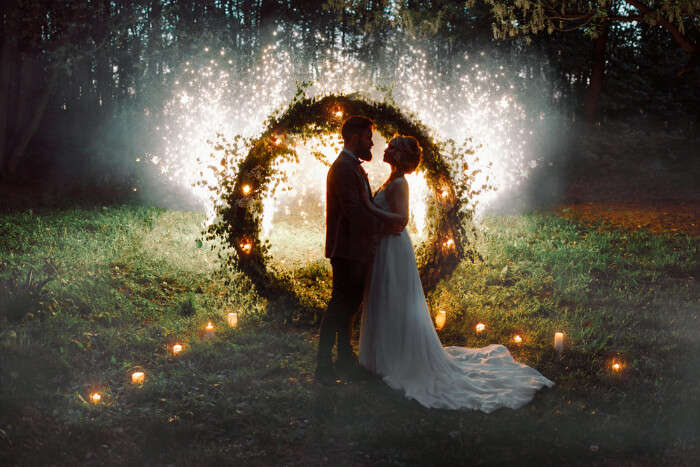 Mount Mayon, an active volcano in the Philippines, erupted for the 50th time in 500 years and scientists have claimed it to be a "rare incident". Thousands of people were forced to evacuate the surrounding areas, including hospitals and schools, while even flights had to be re-routed because the erupting volcano was deemed a threat. The Mayon volcano has been active for the past month, erupting on and off, in smaller sequences but the eruption on Jan 25 was the biggest one so far.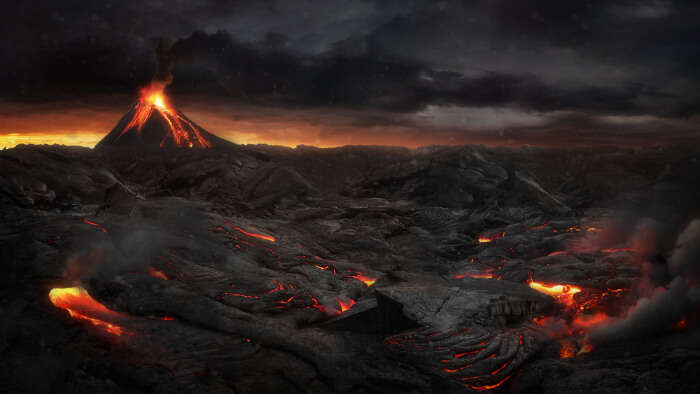 Doing the rounds on social media are images from what appears to be a post-wedding photo shoot, for an adorable couple. The photos were taken at the Our Lady of Gate, Daraga Church in Albay, not long after the volcano erupted, spewing ash and lava all around. However, the couple appears to be unperturbed as they pose in front of the volcano, with steam and ash escaping right behind them with a dramatic effect.
The images have gone viral on social media, with some praising the couple for the fantastic images and some criticizing them for making use of a natural calamity for their own gain. In their defense, the photo shoot was completely unplanned. A photojournalist stumbled upon the newly married couple, who tied the knot at Our Lady of the Gate Parish church on Jan. 25, a mere six miles away from the volcano and as they say, the rest is history. Let's just say that this couple realized the photo-op and went for it.
Mount Mayon is expected to remain active for the foreseeable future, with a more violent eruption still possible. Currently, people are not allowed anywhere within a five-mile radius of the volcano.