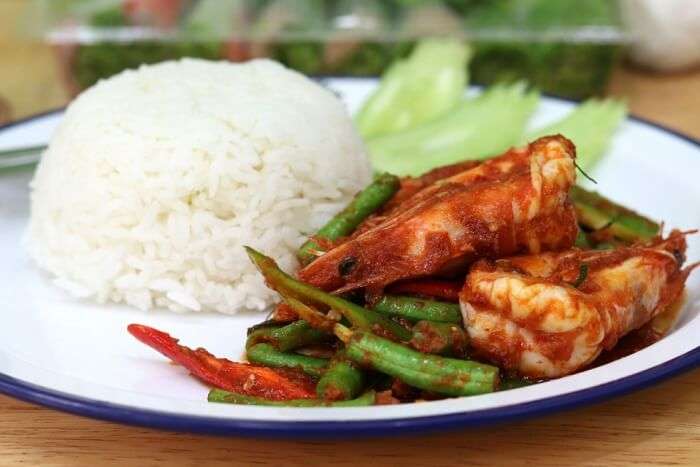 Located at a distance of 144 kilometers from Colombo, Weligama is situated in the Matara district of the southern province of Sri Lanka. The town is known for its beaches and islands. It is the hub of activities, such as stilt fishing and lace-making. It should come as no surprise that the below mentioned Weligama restaurants are topping the culinary charts.
Top 11 Weligama Restaurants
Since Weligama is a coastal town, it comes as no surprise that there are many popular eating joints here that sell seafood. Here are the top Weligama restaurants you must dine at:
1. W15

This is a 4-star hotel equipped with a view of the glorious beach, an outdoor pool, an open-air restaurant, a garden, and a sundeck. They are known for their seafood. The popular dishes are tuna tartar, chili squids and crab cakes. The beachfront hotel is at a 14 minutes walking distance from Weligama Railway Station and 5 kilometers from the Mirissa Whale Explorers.
Specialties: Crab Cakes, Tuna Tartare, Chilli Squids
Address: 506 New Galle Rd, Weligama 81700, Sri Lanka
Google Rating: 4.2
Must Read: 8 Villas In Beruwala That Are Just Perfect To Enjoy Glorious Tropical Weather
2. Fish Point Weligama

As the name suggests, this establishment's specialty is its fish. It sells and cooks only fish, but it's surely some of the best fish you'll ever have in your entire life. You can treat your taste buds to grilled, steamed or fried fish. Another great feature about Fish Point Weligama is that this tiny yet humble restaurant charges for the fish you select by its weight, so their food is reasonably priced but at the same time extremely delectable.
Specialty: Steamed, grilled and fried fish
Address: Weligama By Pass Rd, Weligama, Sri Lanka
Google Rating: 4.5
3. Baba's Rotty Shop And Restaurant

Baba's Rotty Shop and Restaurant is popular with locals and tourists. Its mouth-watering food is enough to draw you in. The hippie-styled interior decor and ambiance make it a great place for you to enjoying some great seafood in this coastal town. Make sure to get there as early as possible as it gets filled up with people after sunset.
Specialty: Sri Lankan Cuisine
Address: 538, Pelane, Weligama 81700, Sri Lanka
Google Rating: 3.8
4. Aloha Home And Kitchen

This joint serves great food and has an extremely friendly vibe. Their hospitable staff will cater to your every need and their chefs make some of the tastiest burgers. Now it's obvious that burgers aren't exactly categorized as seafood but if you're ever in the mood for some American food, head to Aloha Home and Kitchen. You can even buy a room to stay here if you like. The tangerine lighting makes this joint extremely genial.
Specialties: Aloha Burgers, Teriyaki Chicken
Address: 420 Beach, Weligama, Sri Lanka
Google Rating: 4.3
Suggested Read: 7 Most Haunted Places In Sri Lanka That'll Make You Face Your Darkest Fears
5. AVM Cream House

Although a small establishment, the food here is richly packed with flavors. You can get cheap but filling meals like noodles and fried rice. For dessert, you can have ice cream and you can also have fresh fruit juice with the meals. Do not give their shawarma a miss. The restaurant is reasonably priced.
Specialty: Shawarma
Address: Across Weligama Railway Station, Weligama, Sri Lanka
Google Rating: 4.2
6. Meewitha Cool Spot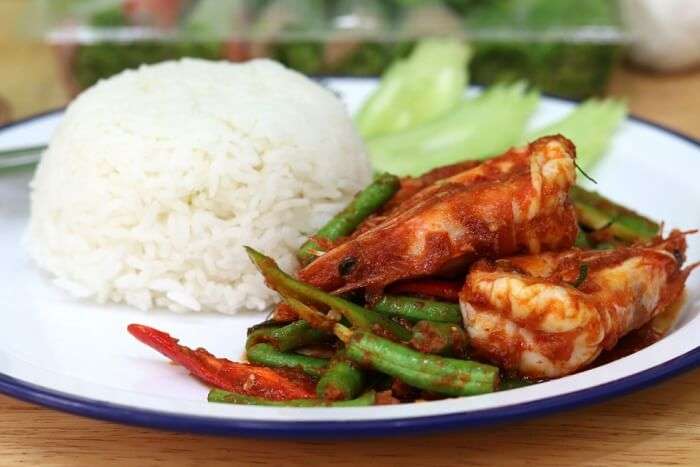 Meewitha Cool Spot is a fine dining establishment in Sri Lanka where you can eat seafood to your heart's content. It is located very close to Matara Road and is therefore very easy to find as it is conveniently located. A humble establishment, they serve great Chinese and Sri Lankan dishes and offer generous portions at very reasonable prices. Make sure you try their food!
Specialties: Mixed Fried Rice, Prawn Curry
Address: 486-C, Matara Road, Pelana, Weligama, Weligama 81700, Sri Lanka
Google Rating: 4.6
Suggested Read: The Definitive Guide To National Museum Of Colombo In Sri Lanka
7. Soul Cafe

If you're hungry late at night, head out to Soul Cafe. It is open until 11 at night, which is later than most eateries are open in Weligama. It has got a rather laid back vibe and a genial atmosphere. It's a bit on the expensive side so make sure you've got some cash on you. This place is a must-visit.
Specialties: Tuna Tartar, Couscous
Address: Weligama, Pelenna Matara road N636, Weligama, Sri Lanka
Google Rating: 4.3
Suggested Read: Sri Lanka In January: Places To Visit And Things To Do On Your Vacay
8. Rotti Shop Weligama

An eatery owned by locals who are very kind and hospitable, it is a street shop with a couple of wooden chairs and tables laid out for customers to sit on while eating. Do not let the number of chairs fool you, for this eatery has been popular with both locals as well as tourists who flock to this joint in the desire of eating its famous kotu rotty (a sort of bread) with chicken or fish.
Specialty: Kotu Roti with your choice of vegetables
Address: Beach Park, Weligama, Matara 81700, Sri Lanka
Google Rating: 4.8
9. Hangten Rooftop Restaurant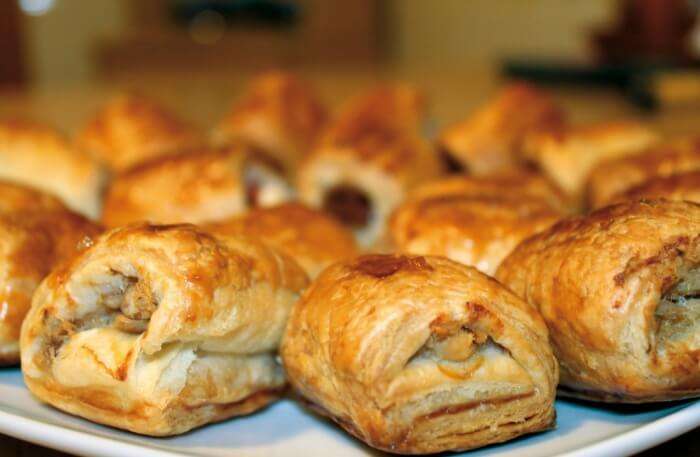 Just as the name suggests, this eatery offers a rooftop view of the beach and the Indian Ocean. It has an overall pleasant vibe best suited for couples as they can enjoy a delicious meal with a rather picturesque view of the Weligama Bay. It is also suited for families and friends. They serve coffee, cakes, salads, pasta, fresh juices.
Specialties: Burger, Pasta, wood-fired pizza
Address: 540 Weligama By Pass Road, Weligama 81700, Sri Lanka
Google Rating: 4.4
Suggested Read: 10 Mountains In Sri Lanka That Will Put You Under A Cast With Their Mesmerizing Beauty
10. Froggy Restaurant

If you're a bit tired of Sri Lankan cuisine and wish to try another cuisine, head to Froggy Restaurant. It lies in close proximity to the Weligama bypass Road. It is a joint often populated by tourists. The owner's father owns a hotel right across the street so you could even hire a room for the night if you like, and this joint will be within close reach.
Specialties: Pizza, Pasta, Tuna, Mango Mojito
Address: Weligama By Pass Rd, Weligama, Sri Lanka
Google Rating: 4.4
11. Chef Akilla Restaurant

Although this is a rather humble joint with unpretentious décor, Chef Akilla Restaurant lets its food do all the talking. Known primarily for its Sri Lankan cuisine, they also serve great pancakes. The restaurant is affordably priced. The staff is very kind and provides the best hospitality to ensure that you have a great time.
Specialties: Massaman Curry, Chocolate Pancakes
Address: No 241/16, Awariyawatta, Kapparatota, Weligama, Matara 81700, Sri Lanka
Google Rating: 4.8
Further Read: These Spice Gardens In Sri Lanka Will Take You Through An 'Aromatic' Experience
As you've probably gauged from the recommendations made above, the Weligama restaurants are a class apart. Book a vacation in Sri Lanka and make a beeline for these restaurants to experience culinary delights like none other.
---
Looking To Book An International Holiday?
Book memorable holidays on TravelTriangle with 650+ verified travel agents for 65+ domestic and international destinations.
---