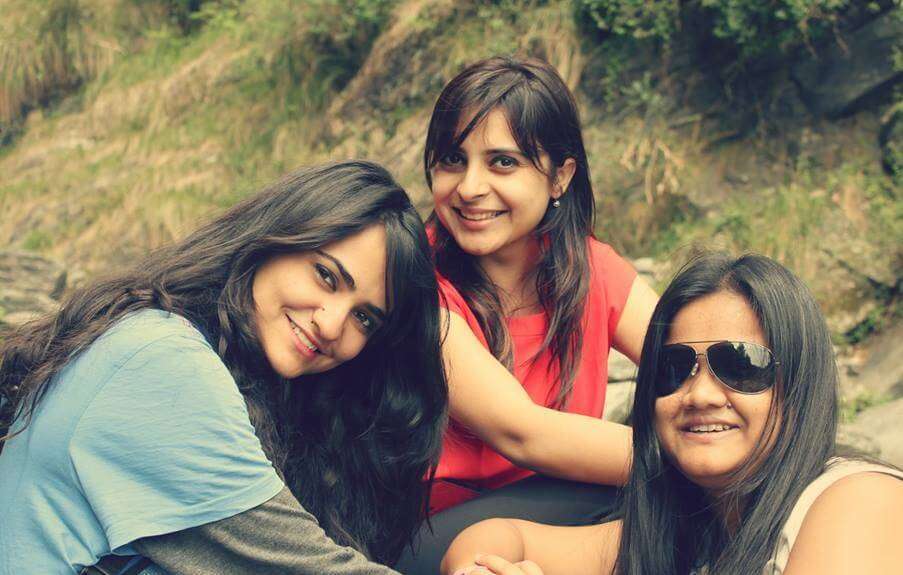 An Honest Confession: We were 3 rookies with super low budget, planning a last minute trip to McLeod Ganj. Besides, it was the the time of a long weekend when all of Delhi heads for the hills. Chances of success- scarce.
But we weren't about to let go of the idea that popped in our heads. It was one of those once-in-a-long-time impromptu plans that fills your heart with excitement. In spite of having to consider the above mentioned hurdles and the safety of a girls only outing, we did manage to pull off a refreshing and well managed trip.
Go ahead and find out how we did it, so that the next time you're in a fix you can use one of these hacks:
Total Budget per person: INR 4,000/-
Duration:  1 Night / 2 Days
The first 15 minutes of my mundane life are spent staring at the hills (on my laptop) every single day. Being a workaholic, a break seemed almost impossible until one fine day I just decided to follow my heart.
All pumped up and set for the trip, I roped in 2 more friends and that's when the HPTDC website flashed – no tickets available! What followed was one scary thought – I won't find a room either. But that was no match for my enthusiasm. The will to 'just go' forced me to find an alternatives!
How we booked last minute tickets to Himachal when HPTDC buses had no seats for us 
One of the perks of working in a travel firm was getting leeway on 11th hour (or 59th minute, to be more precise) travel planning. Go bug your colleague a little and Voila! The next thing I know, we were on a surprisingly comfortable journey to McLeodganj.
Round Trip Cost: 1,800/- per person
Amount Left: 1,100/- per person
Hack: Contact Travel Agents in such situations
Tip: HPTDC buses are cheaper. If you plan in advance, you can save!
Traveler friends to the rescue: Even at this peak time, we found us a cozy room and our worst nightmare was over!
Getting in touch with a few of our traveler friends, we discovered this quaint place to stay called Shanti Café and Guest House owned by John, an avid traveler and tour guide. He managed to get us a room at his place on a very short notice and saved the day!
Cost: INR 900/- per night (300 per person)
Spent: INR 2,100/- per person
Left: INR 900/- per person
Hack: Always keep your resourceful traveler friends closer!
Day 1: Mind you, we went to chill & relax, not to exert. And our trip was just about that!
Stop 1: Food. Views. Weather.
A sudden jerk woke us up to the dazzling sights. Our bus twirled around the winding roads, following the meandering Beas river full-of-pebbles and the sky in hues of gold and mauve. Our bus came to a halt! The weather was just right. We couldn't have asked for more! We reached Mcleodganj, checked into the cozy rooms (just 5 minutes away from the bus stand), freshened up & ordered some delectable breakfast!
What we ate: Omelettes & Coffee!
Cost: INR 50/- per person
Spent: INR 2,150/- per person
Left: INR 850/-
Stop 2: Next, we decided to chill at Shiva Café enroute Bhagsu falls.
We spent our day beside the waterfall, away from the tourist jazz. Walking uphill can be taxing was but trust me, the tranquility up there was worth all the trouble! Once we reached the top, we knew why the place is so damn popular. It's a lovely laidback café with the waterfall gushing by its side. And oh, it's a pot head's paradise! ;)
What we ate: Maggi, Hash browns & Cold coffee
Cost: 120 per person
Spent: 2270 per person
Left: 730/-
Stop 3: Woeser Bakery & it's Coconut Paradise!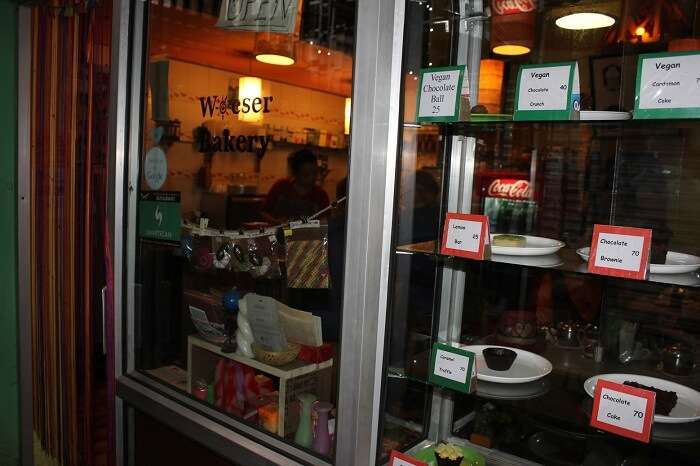 A local we befriended on our way to Mcleodganj had recommended this bakery. While it looks like any other cafe, the delectable options it serves left us wanting for more! Variety (to the power infinity) of teas, mouth watering cookies & brownies, freshly brewed cappuccino – I bet you won't find coffee like this any where else!
What we had? Cinnamon Tea, freshly brewed cappuccino & Coconut Paradise Cookie
Cost: 130 per person
Spent: 2400 per person
Left: 600/-
Tip: Do not return without trying the freshly brewed Cappuccino & Coconut Paradise Cookies
Stop 5: What's a trip to the hills without a night spent gazing at the sky?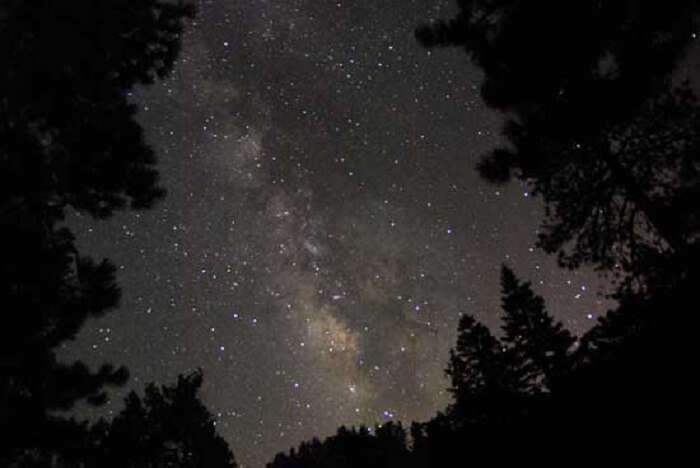 The tiny little lawn, a lantern, one old monk, a few glasses, the creepy sound amidst the pine trees – our little patio of Shanti Cafe. No network, no light, just a few random old numbers playing on the ipod – that's all we desired – to be cut off from the external world  & to dwell in our thoughts under the star lit sky with a cool breeze flowing through our hair amidst the wild.
What we ate? Dal, Roti & some Chakhna
Cost: 120 per person
Spent: 2520 per person
Left: 480/-
Tip: John can help you arrange some liquor, if in case you want it!
Day 2: The un-visited village & the hail storm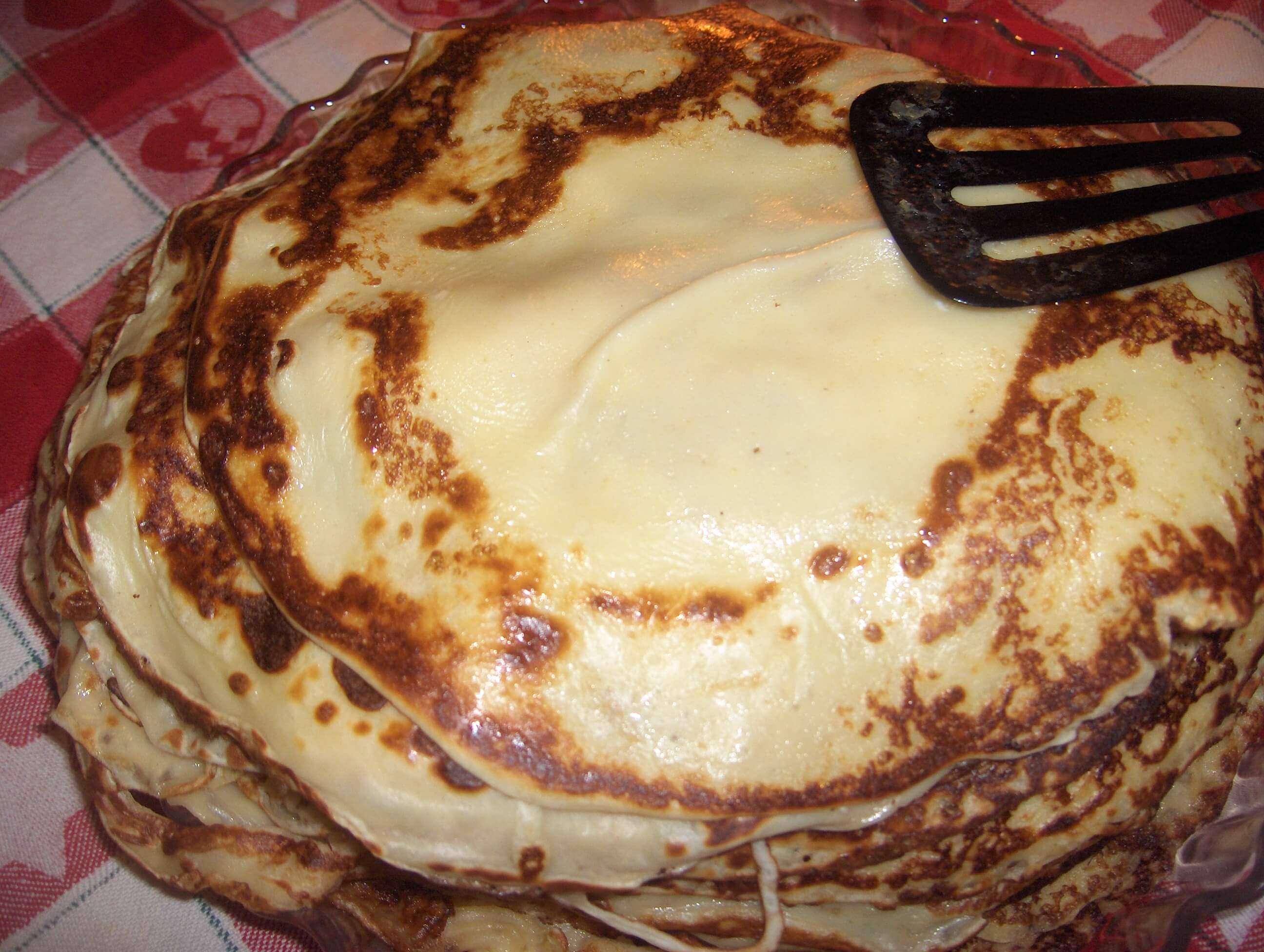 A way through the woods from the cafe led us to Dharamkot. We had until 5 in our hand to take a quick walk to the village & be back to the cafe for some Kahwa Chai (yes, in Himachal) & chocolate pancakes – they were yummy, especially for the price we paid.
Breakfast: Pancakes, Chai & Cheese Sandwich
Cost: 100 per person
Spent: 2620 per person
Left: 380/-
Book Himachal Tour Packages Now
It was near 12 already and we only had a few hours left now. We couldn't just stand there in the shed and wait for the rain to stop. So, we finally walked back to Shanti Cafe which looked totally different now. The hailstones falling in the lawn, the trees swaying in the cold breeze, the drizzle soaking our faces & the smell of delicious food – it was our tiny little utopia! Yeah, we ended up spending the rest of the hours in the cafe hogging on every yummy morsel available – cheese french fries, pancakes, momos, coffee and lemon ginger tea.
Cost: 190 per person
Spent: 2810 per person
Left: 190/-
Though this was the quickest break we took our guest house made it all the more special for us! And did we mention it was an absolutely safe all girls trip?!
So, come on girls, you now know that a limited budget, safety issues or ticket unavailability can't stop you from taking a break. Head out and go for that long overdue break!
Further Read: 8 Inspirational Stories of Women On Wanderlust
---