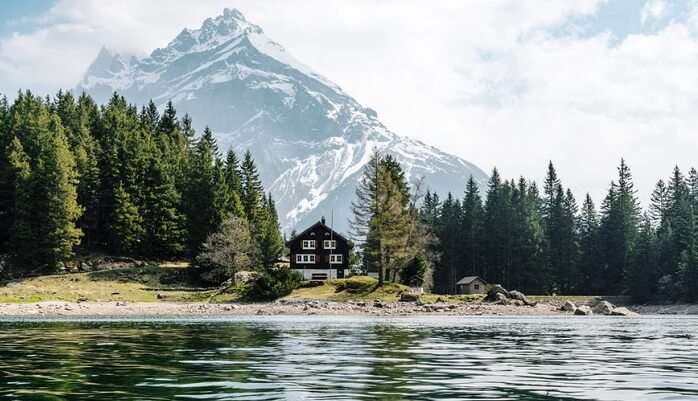 The snow-laden landscapes of Switzerland can often be found scribbled in a note or thought of every traveller for its postcard perfect European charm. From medieval quarters and landmarks that add to the historic charm of the cities in this country to the alps and lakes that bring about the natural beauty, a cosy stay and adrenaline-rushed adventure here in this hamlet offer a multicultural experience that is worth exploring and justifies why Switzerland is the best country in the world to travel.
Why Switzerland Is The Best Country In The World To Travel?
Explore the country's most regarded architecture, countryside meadows and more to discover the reason why Switzerland is the best country in the world to travel.
1. People watch to learn more about the third-happiest country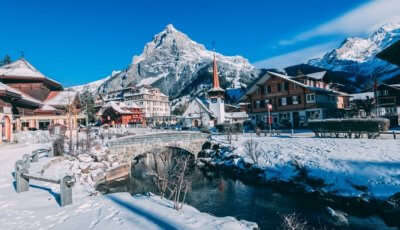 Image Courtsey: Matt Foster for Unsplash
It is often believed that the people, and their energy makes up the real charm of a destination, and is greater than any of its attractions. According to the UN-sponsored World Happiness Report 2021, Switzerland is the third happiest country in the world, with an above average contentment among its citizens. Take a walk through the central squares in its capital or surrounding city, and people watch—and share the joyous space and observe their fascinating way of living.
Dreaming Of An Exotic Honeymoon In Switzerland In 2022? Make It Happen
2. Revel in the year-round perfect weather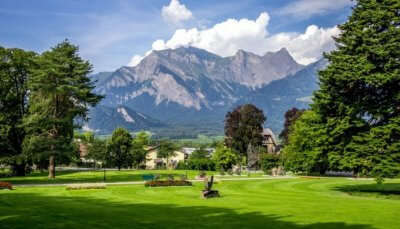 Image Courtsey: Photoholgic for Unsplash
While most destinations are popular for rotational weather conditions, you will be surprised to know that Switzerland observes distinct seasons, all of them perfect for taking a trip. From the Alpine bloom that you can observe between March and August to the shining snow-cover that takes over during the winter months, making it a perfect time for skiing, no matter what time you choose.
3. Learn about diverse cultures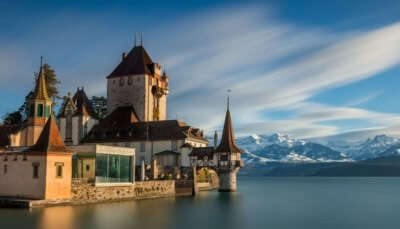 Image Courtsey: Samuel Ferrara for Unsplash
Switzerland boasts a melting pot of cultures with a community of people from all over the world. The best way to go about your learning here is hopping on a city walking tour that will take you through countless neighbourhoods in the place of your choosing and a chance to make yourself familiar with their homeland and traditions. The number of cultures that come together in this place is one of the key reasons why Switzerland is the best country in the world to travel.
Engelberg In Switzerland: Everything You Need To Know About The Resort Village
4. Catch of the the many extravagant festivals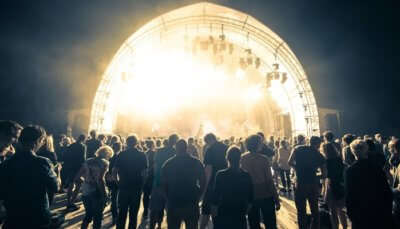 Image Courtsey: Uwe Conrad for Unsplash
Plan your travel parallel to one of the many regional and international festivals that the country hosts throughout the year and enjoy the festive vibe with your friends and family on a fun-filled vacation. Some of the most notable celebrations that are popular among travellers are the International Balloon Festival, Geneva Motor Show, Paléo Festival de Nyon, Basler Fasnacht, and many more.
5. Unwind in a historical thermal bath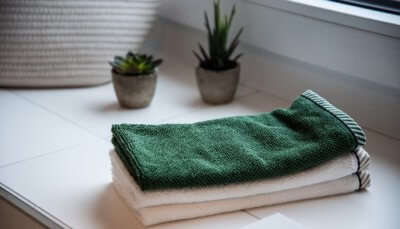 Image Courtsey: Sven Mieke for Unsplash
If there is one activity that you must take up on your first day of arrival, it is a relaxing thermal bath in one of the many historic establishments that enfuses history with an unwinding experience. Step into architecture that takes you back to the medieval period in Baden, Yverdon and St Moritz, some of the most popular places to take a dip in the past.
7 Best Spots For Canyoning In Switzerland In 2022 For All Adventurous Souls
6. Splurge on a Swiss luxury watch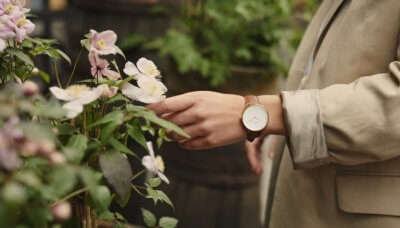 Image Courtsey: Nordgreen for Unsplash
Do you have a budget saved up to get a souvenir that will remind you of Switzerland every second of every day, literally? Track down the beating heart of the watch industry and reward yourself with a Swiss watch that is popular worldwide for its performance and design. It is also a perfect gift to take back home for your friends and family.
7. Incredible Railway Network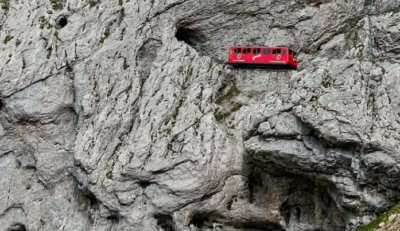 Image Courtsey: Ricardo Gomez Angel for Unsplash
It is no secret that the best way to make your way around the frosted alpines, and snow-covered towns in Switzerland is via their panoramic network of railway lines that stretches over the country. While it is slightly expensive to use the railways as a mode of transportation during your travel, it is more than worthwhile for the experience. This is another reason why Switzerland is the best country in the world to travel.
8 Enticing Festivals In Switzerland For Mirth And Merriment In 2022!
Switzerland is one of the most sought-after destinations, and given its beauty, it is evident why thousands of travellers make their way to this winter wonderland. If you are planning your next European vacation, and would love to check this paradise off your bucket list, check out our list of tailored Switzerland tour packages to learn more.
For our editorial codes of conduct and copyright disclaimer, please click here.
People Also Read:
Museums In Switzerland Adventure Sports In Switzerland Switzerland Travel Tips
Comments
comments