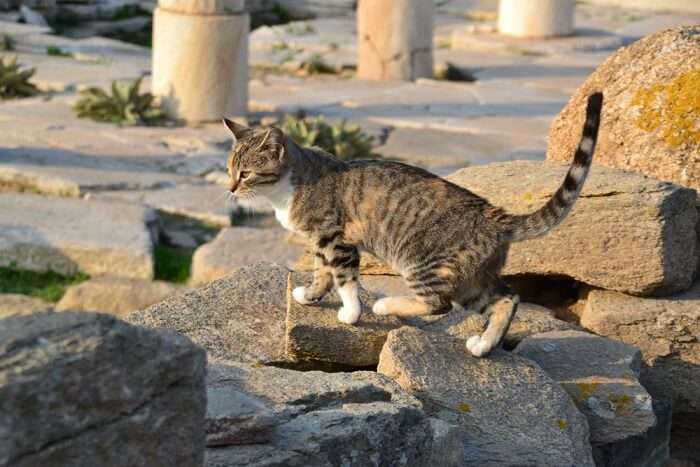 Are you passionate about wildlife tours? Do you desire to encounter unique species of wildlife and live an extraordinary experience traversing the fauna of areas with magnificent natural excellence? Go through the list of best destinations for wildlife holidays in Greece where you can discover unbelievable wildlife. Among entire Europe, Greece has among the wealthiest biodiversity, and you will be fascinated by the species of wildlife in Greece you will notice.
Wildlife In Greece: Places To Visit
So, while you're out and about in this scenic land, make sure you visit these soothing places to explore the best of greece's wildlife. Scroll down to know what's in store for you!
1. National Park of Mountain Pindos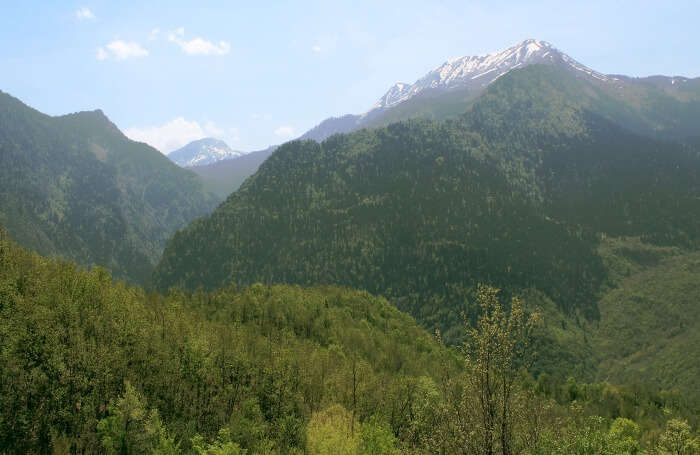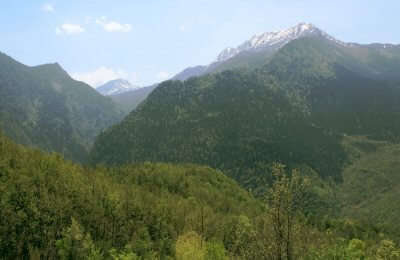 The National Park of Mountain Pindos emphasizes beautiful jungles and steep mountains where wolves, bears, and red deer. This park is among the rare spots to observe wild animals in Greece where bears are open yet preserved. So, why wait? If all you have to do is pack your bags and head straight to this amazing park for a soothing experience, this is surely something you wouldn't want to miss out on!
Must Read: Greece In December 2022: A Guide To Explore The Gem Of Aegean Sea During Winters!
2. Nestos Delta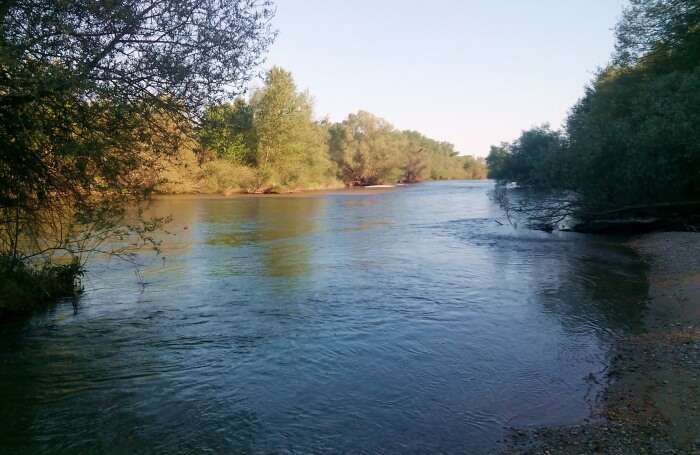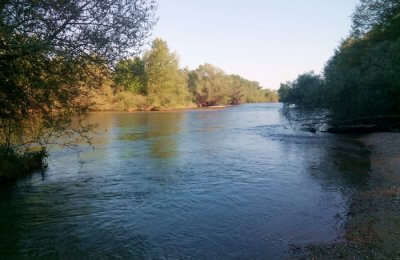 Nestos Delta is positioned in a very linear way to the Thasos Island in northern Greece. The region and the lakes across it are habitats to many wild animals in Greece, such as wild otters and jackals. It is among the most famous destination for nature lovers especially the birdwatchers.
Suggested Read: 10 Places To Visit In Mykonos For An Ideal Vacation In The Picturesque Island Of Greece!
3. Zakynthos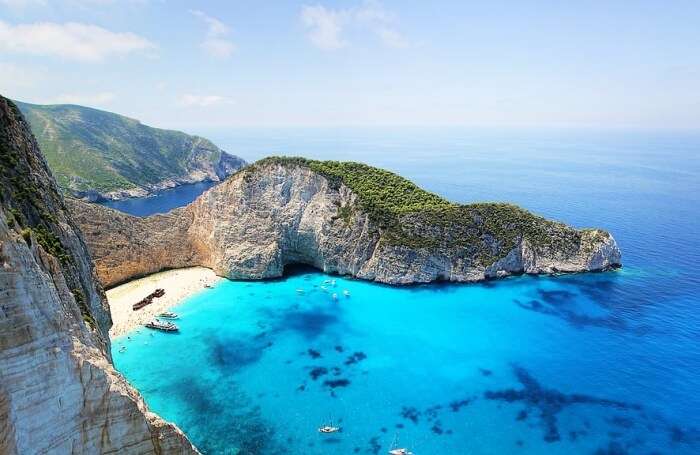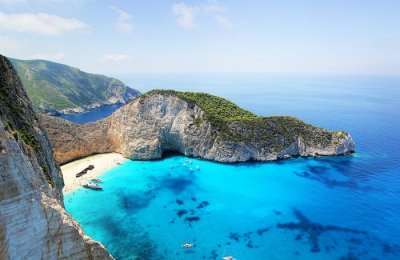 Caretta- caretta is a preserved species of sea turtle that can be spotted all across Greece but in Zakynthos, it puts its eggs. Particularly in Marathonisi and in Laganas Beach (Zakynthos), there is a sheltered region, where Caretta- caretta places its eggs, and travelers should not settle their sunshades. If you take an outing boat in the Bay of Laganas Zakynthos, you will unquestionably notice a sea turtle floating in the sparkling waters, an extraordinary experience for all age people including kids as well as elders.
Suggested Read: 10 Hotels in Greece That Are A Treat For The Senses!
4. Alonissos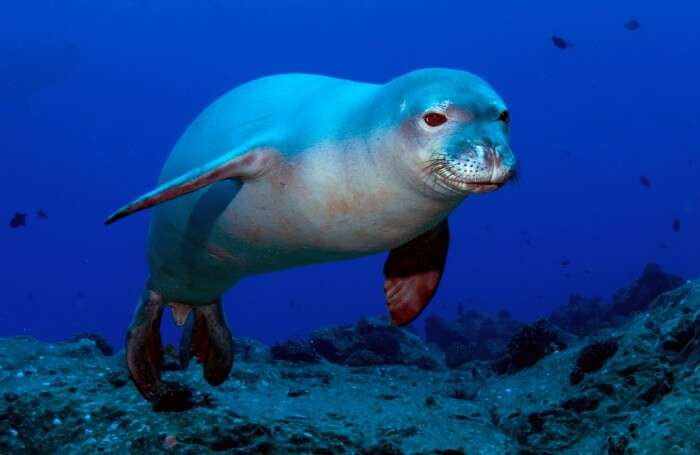 One of the most substantial assets of Alonissos is a trip during daytime via boat to see monachus monachus, the preserved species of seal, which breaths in the sea and the little islands across Alonissos. Its Marine Park is also a must-visit for the extreme lovers of dolphins and ordinarily marine life. It is one of the best destinations for wildlife holidays in Greece where the tourists will get to experience the beauty of both wildlife and aquatic life.
The Alonissos National Marine Park and the Northern Sporades was the leading marine park founded in Greece and are recently the biggest marine shielded region in Europe. The Northern Sporades and National Marine Park of Alonissos is the feature of the MedPAN. Established in 2003 and financed within the structure of the "Environment & Sustainable Development" operational plan, its administration body is accountable for the formation and implementation of the administration plan contingent to the Marine Park.
5. Prespa Lakes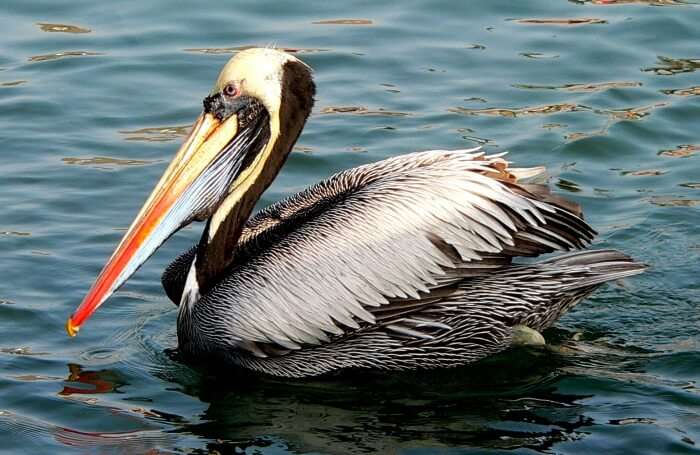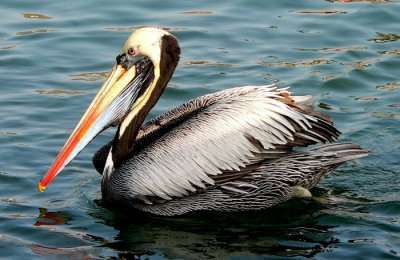 The Prespa Lakes National Park in Macedonia (Greece) is habitat to assorted flora and fauna. It is distinguished for its vibrant biodiversity as it is habitat to 1,500 species of plants, 260 species of birds, 23 species of fish and 60 species of wildlife in Greece – that is higher than half of the varieties to be discovered in Greece and Europe. Ducks, white and Red pelicans, cormorants, geese, and herons are only a few of the exciting creatures you can observe in Prespa Lakes, the natural heaven where nature and man live collectively in unanimity.
6. Rhodes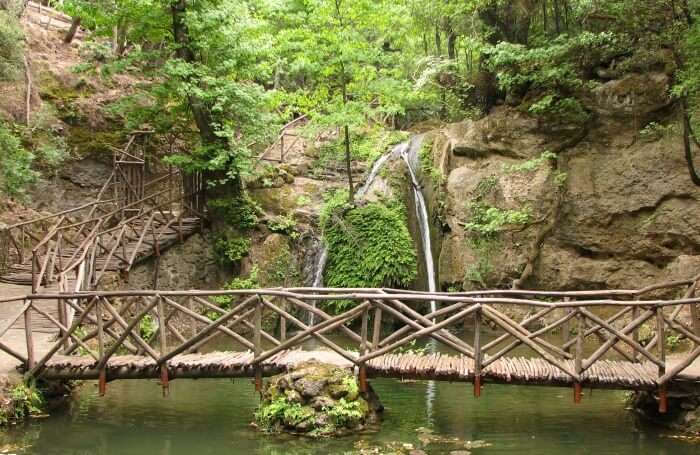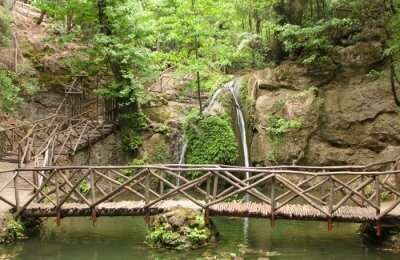 The Rhodes Valley of Butterflies is a pleasant jungle with literally an uncountable number of butterflies that arrive each May till breeding. The spectacle of the green paradise and the panoramic trees with infinite butterflies is simply something memorable.
Suggested Read: 15 Greek Islands That Must Figure In Your Greece Travel Itinerary
7. Kerkini Lake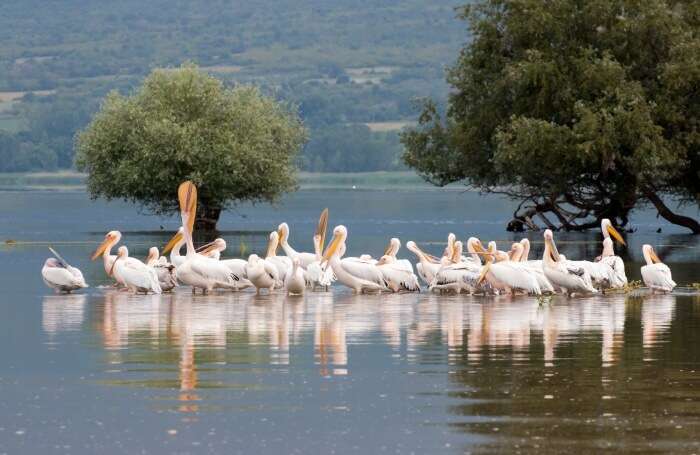 Kerkini Lake not so far from Thessaloniki has greater than 200 aquatic birds' species, though the most engrossing with this spot is that it is among the rarest destinations where water buffalo can be seen. This is the unique attraction at this place which makes it entirely unique and a great piece of attraction for tourists.
During your wildlife in ancient Greece visit over here, don't lose the opportunity to engage in various outdoor exercises that will soothe your soul and restore your mind: go on an adventurous and romantic boat ride (with conventional boats known as"plaves"), and see – at a safe range from the birds– the unique assembled stands where pelicans nestle. Horseback riding, go canoeing, or even trekking in the pathways of the region's mountain range. For motor fun, choose for 4X4 off-roading or biking.
8. Samaria Gorge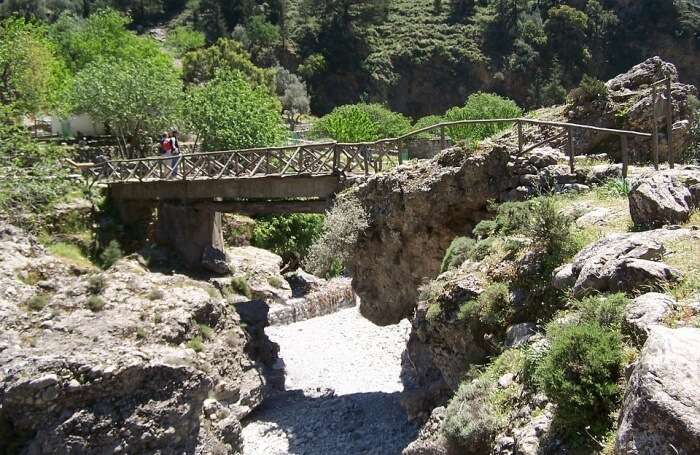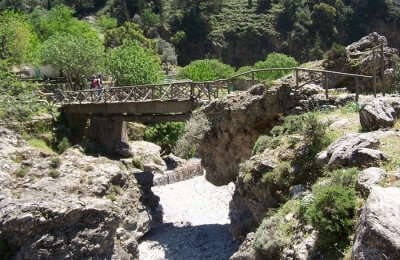 Samaria Gorge in Crete is recognized as one of the biggest canyons in Europe, and its intrinsic excellence is incredible. It is the natural locality of various endemic varieties in inhabitants comprising a unique species of goat termed kri-kri.
The gorge of Samaria is placed in the Samaria National park, within the White Mountains in the West of Crete. This tempestuous gorge is contemplated among the great fascinations of Crete, and various travelers desire to tour it. But you must understand that it is a long-drawn (5 to 7 hours) hike on the rugged ground so you will require having a special measure of consistency, fitness and trekking experience to gain the pleasure of it.
Suggested Read: 12 Best Resorts In Greece That Make You Feel Like Royalty
9. Evrytania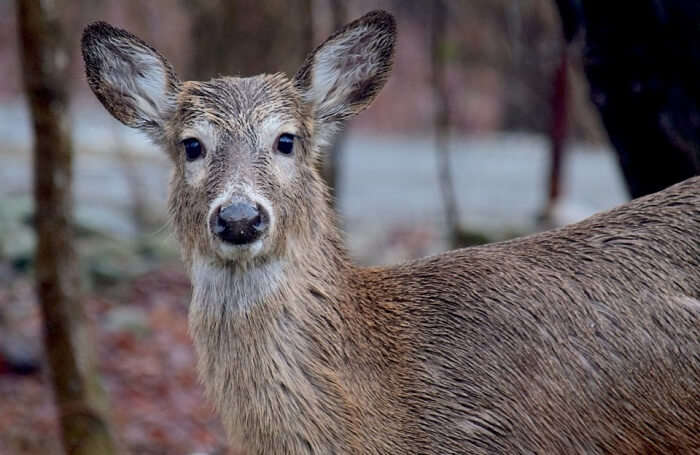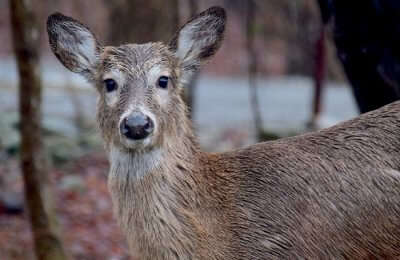 The broader area of Evrytania is a breeding spot for dangerous wildlife in Greece such as foxes, wolves, wild cats, wild deer, and wild boar gratefulness to its vibrant ecosystem. After visiting the place, one will become a fan of the varieties of unusual wildlife that exits here in Greece. It could be a great picnic spot for the animal and nature lovers. They will not find any other place more suitable for having the pleasure of heaven where animals, nature, and humans live together in a harmony that eventually creates a surrounding from where you don't ever want to escape. A huge silence is there around; one can hear the voice of various wild animals in Greece.
10. Evros Delta and Dadia Forest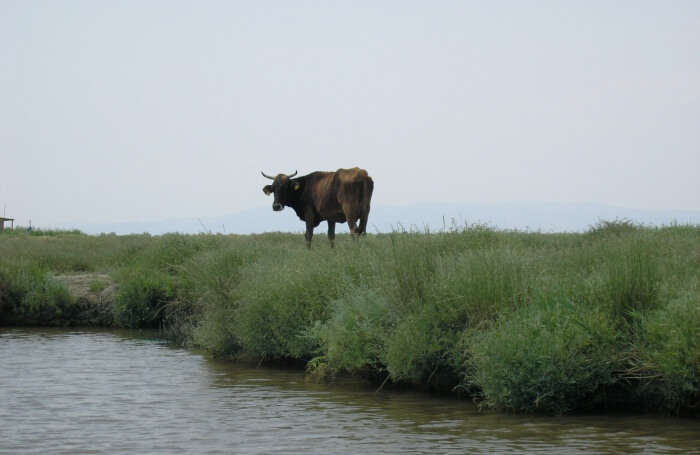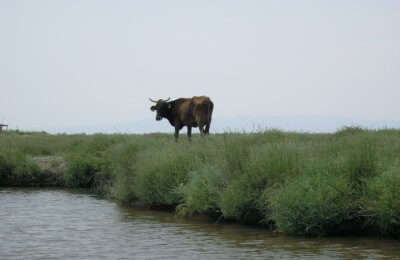 Uppermost wildlife destinations in a nearby range to Alexandroupoli are Evros Delta and Dadia Forest. Dadia Forest is a national park with 36 species of birds of prey, 166 bird species, wild apple trees, and rare orchids. The Evros Delta is ecological heaven, where you can visit for boating. مواقع رياضية The adventure of viewing the flamingos reflected on the covering of the lagoon is simply extraordinary.
Wildlife In Ancient Greece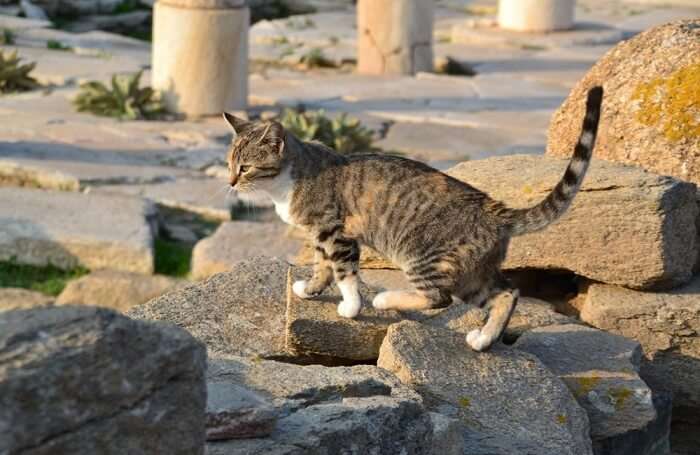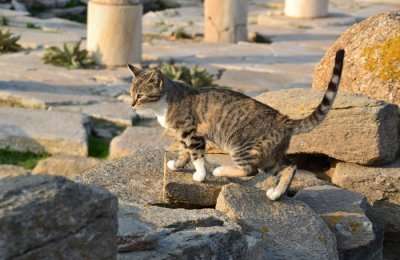 Human fulminations to animal species started long ago. About the wildlife in ancient Greek documents and murals described leopards, lions, and hyenas wandering in Greece, hippopotamuses moistening near the entrance of the Nile, and swamps around the Mediterranean Sea abounding with birds. By the course of the late Roman Empire, even though, hunting had significantly decreased the count of these wild animals in Greece and prompted them into remote areas.
The European auroch or wild ox was one mammal driven to extermination. Hunters appreciated the mammal for its endurance and strength in the hunt. Romans adopted it for representations that featured views from traditional mythology. By A.D. 1000, barely some aurochs endured in central Europe. The mammal became obsolete in 1627. 365 رياضة
Further Read: A Greece Honeymoon In 2022 Is All You Need For A Perfect Beginning Of Your Married Life
Are you nature and wildlife lover and looking for a destination where you can experience natural beauty as well as unique wildlife and aquatic life? The wildlife tour in Greece could be a great trip for you where you encounter exceptionally unique wildlife and the real excellence of the nature that is bizarre from those of other places. We have listed above some of the perfect destinations wildlife holidays in Greece that will surely drive you a time that you will never want to forget. So, what are you waiting for? Pack your bags and book your trip to Greece for an amazing holiday experience!
Comments
comments