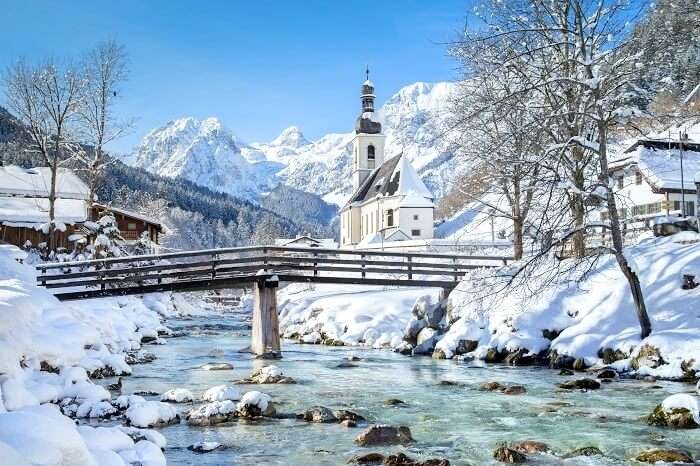 It's impossible to be a traveler and not have Europe in your bucket-list places. It is certainly a destination that has a seemingly endless pool of Places To Visit and explore. Therefore, from a wide variety of winter destinations in Europe, here are the more unique and trending places worth experiencing.
Every year, millions of travelers look towards Europe to provide a new and dynamic destination for everyone to visit, admire, and explore. It is commendable that Europe has not only lived up but exceeded the expectations of travelers that look for a new vacation every time.
20 Best Winter Destinations In Europe 2020
Generally, winter has almost the entire continent of Europe covered in a thick blanket of snow. However, this doesn't dampen the spirit of travelers in any which way, as they look to visit these best winter holiday destinations in Europe.
1. Iceland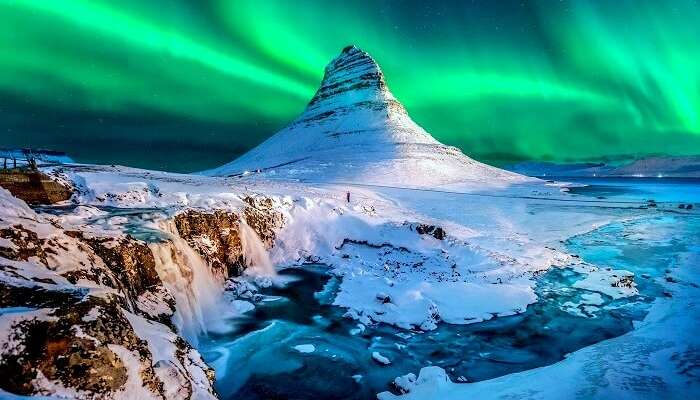 One can almost be forgiven to consider Iceland as a fantasy land where the impossible comes true every now and then. In recent times, adventure lovers from all over India have shown interest in flying to Iceland as an option for a vacation out of all the winter destinations in Europe.
The amazing natural phenomenon occurs every winter when mother nature turns on a spectacular show of lights called Northern Lights or Aurora Borealis. There are parts of Iceland which experience a 15-day period of total darkness- the best situation to see Northern Lights in Iceland and is one of the best places to visit in Europe in winter.
Places to visit: Reykjavik, Pingvellir, Jokulsarlon
Suggested Read: Iceland In December: 15 Experiences For Having The Best Winter Vacay Ever!
---
Europe Holiday Packages On TravelTriangle
Explore the most beautiful Places To Visit in Europe, from Paris to the Venice canals and from the Greek islands to the Swiss alps. Book customized packages by expert agents on TravelTriangle. Inclusive of airport transfers, cab, resort, sightseeing and meals. Best holiday experience Guaranteed. Book Now
---
2. Madeira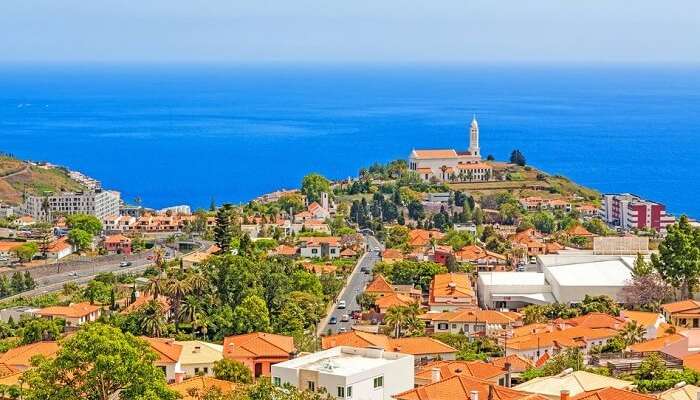 Travelers looking to catch some sun and surf at their winter places in Europe can probably ponder over a vacation to Madeira. This small island located approximately 500 km west of the Portugal is a tropical delight that follows its own weather cycle and offers one of the best European winter road trips.
Apart from the obvious beach holiday, tourists travel to Madeira for its famous countryside and vineyards. Enjoy some of the finest wines in the world while relishing your winter holidays in Europe.
Places to visit: Cabo Girao, Pico Do Arieiro, Pico Ruivo
How To Reach: Madeira has good air connectivity. Therefore, travelers can take 90-minute flights that run daily from Porto and Lisbon.
Suggested Read: Dreaming Of A Perfect Christmas Holiday? Head To These Beautiful European Cities NOW!
3. St. Petersburg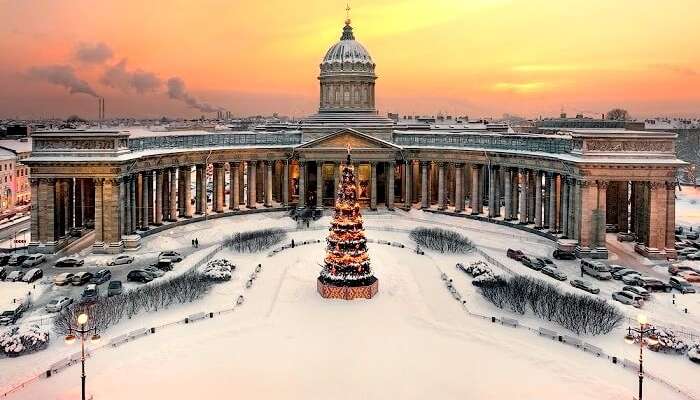 The general perception of Russia as a tourist destination in India is very bleak. However, cities like St. Petersburg are one of the best winter city breaks in Europe to experience its rich culture and heritage.
Travelers can visit Russia around January 7 for Russian Christmas which is literally the biggest festival in the country and is one of the must see places in Europe in winter. Adding to the charming winter snow, St. Petersburg presents itself as a truly dynamic city for visitors to explore. And there is no doubt that this is one of the best places to visit in Europe in December. 
Places To Visit: Hermitage Museum, Peterhof Palace, Church of the Savior on Blood, and Winter Palace
Suggested Read: 12 Traditional Festivals In Europe That Will Up The Fun Factor Of Your Euro-Tour In 2018-19
4. Andalucia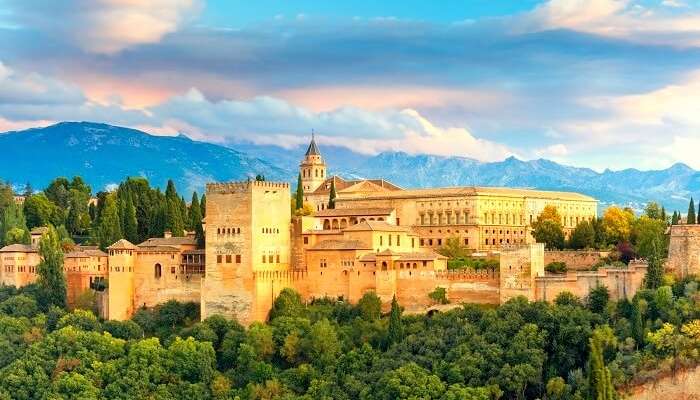 Unanimously regarded as the most beautiful province in Spain, Andalucia is an adventure that will linger on in your memory forever. Possibly the most frequently visited of all the winter destinations in Europe, Andalucia is a melting pot of Moorish, western, and African cultures in Spain as it is one of the warm places in Europe in december.
With iconic cities like Seville, Granada, Córdoba, and Malaga, Andalusia has plenty to offer for travelers who have a passion for history and architecture. The weather in Andalusia is pretty much unlike the rest of the parts of Europe in winters. The temperature stays above 10 degrees even on the coldest of days making it an ideal destination for sightseeing.
Places To Visit: The Alhambra, Alcazar of Seville, Giralda, Mosque of Cordoba, and Seville Cathedral
Suggested Read: Top 11 Unique Things To Do In Copenhagen To Experience The City Like A Local
5. Sicily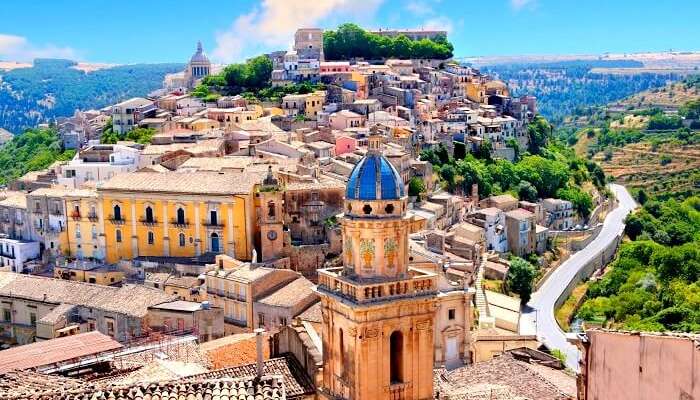 In historical terms, Sicily is the most beautiful and diverse region in Italy. The only region of Italy where travelers would find the influence of Arab, Spanish, Byzantine, French, and Greek culture. After such a diverse confluence of religions, beliefs, and cuisine, Sicily has developed a niche for itself among travelers from across the globe. Visiting Europe in December gives you the advantage of witnessing such beautiful places. 
Even after decades of tourism, the gorgeous countryside of Sicily still looks as serene, unspoiled, and beautiful as ever. With a considerably moderate climate, Sicily gleefully makes its way into the list of fascinating winter destinations in Europe.
Must Try Cuisine: Fried chick-pea Polenta, Sicilian Cannoli, Sicilian eggplant stew, Pesto Trapanese, and Pasta with Sardines.
Places To Visit: Mount Etna, Riserva Naturale dello Zingaro, Ancient theatre of Taormina, Panarea, and Palermo Cathedral
Suggested Read: 10 Tourist Places In Italy That Are Sinfully Gorgeous
6. United Kingdom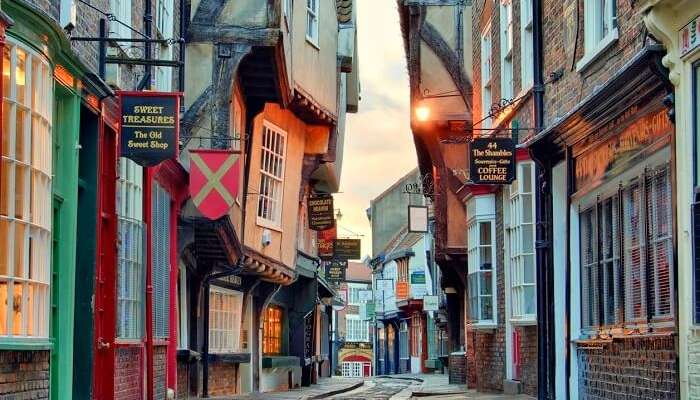 Often overshadowed by the more glamorous cities like London, Manchester, and Liverpool, the lesser-known counties of the United Kingdom like Northumberland, Derbyshire, and Devon provide a perfect winter getaway for travelers looking for an offbeat vacation in the country.
Enjoy the rustic old-town charm, cobblestone streets, cozy pubs, and local cafes that are a delight for travelers looking for something fresh and authentic in their winter destinations in Europe.
Ideal for: Solo travel in Europe during winter, offbeat travelers
Places To Visit: Devon, Northumberland, and Derbyshire
Suggested Read: An Exquisite Venice Honeymoon Guide For A Flawless Experience In This Paradise!
7. Germany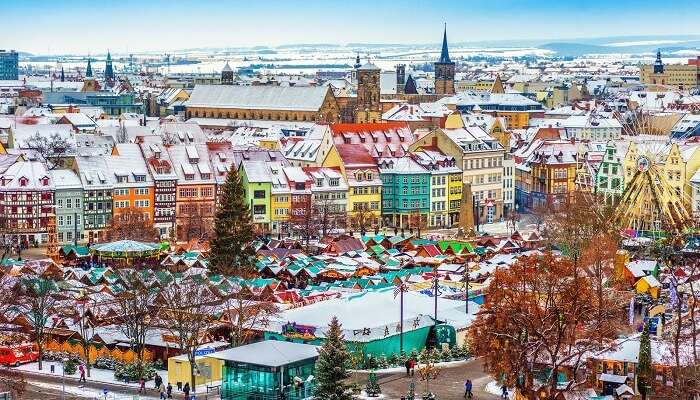 Let the fragrance of mulled wine fill the air as you breathe in the Christmas cheer in one of the hundreds of Christmas markets lined up in Germany. Along with the holiday markets, the glittering lights lift up the city's mood to signify the start of the festive season.
Enjoy the first snow of the season in Berlin as a dark, wet, and murky November gives way to fresh snowflakes falling from the blue skies as a welcome change in season for all.
Ideal For: Try mulled wine, go skating in a public ice rink, visit beautiful Cathedrals, and visit the Christmas market in Aachen, Germany
Suggested Read: Top 7 Places To Visit In Zagreb To Savor The Best Of South Europe
8. Cyprus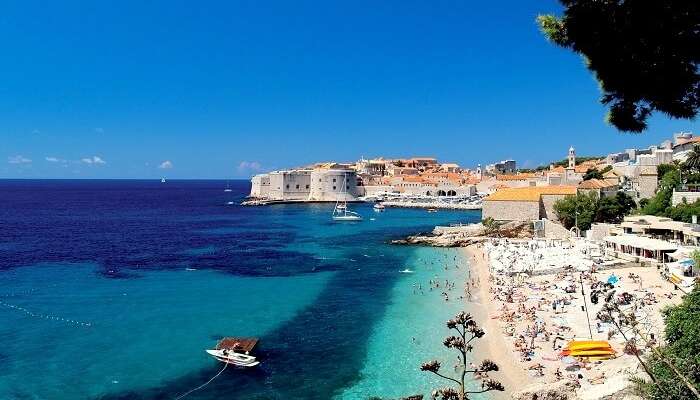 On the first go, Cyprus is associated with a tropical beach destination. Whereas in reality there is so much more to explore for travelers than just a few beach resorts and luxury hotels on the coast. Travelers can opt for sightseeing in Nicosia, exploring its Kourion archaeological site, hiking in the Troodos mountains, and even discover the culture in Cyprus' countless hamlets spread all over the island.
A rare holiday spot for sunbathing, Cyprus proves to be one of the few versatile winter destinations in Europe.
Places To Visit: Paphos, Larnaca, Nicosia, and Lefkara
Suggested Read: A View From This Europe's Tallest Skyscraper Will Leave Your Jaw Dropped!

9. Czech Republic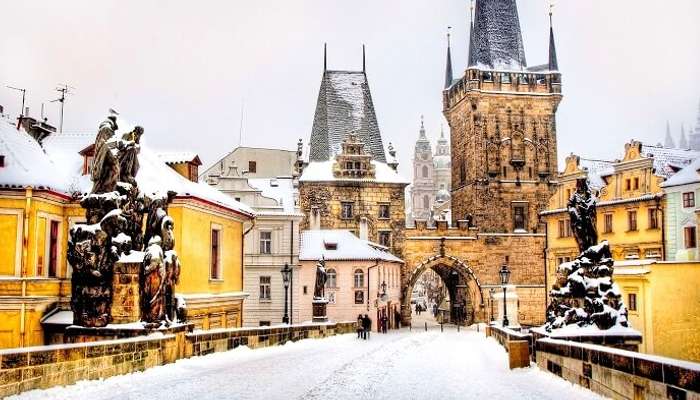 Prague in winters is one of the most romantic European cities to be in. Despite the freezing temperatures, everything about Prague gives it a feel of a winter wonderland straight out of a classic romantic novel.
Less crowd, cheaper accommodation, festive season, and the snowy beauty of Prague makes the city a perfect destination for a romantic winter vacation with your partner.
Places To Visit: Charles Bridge, Prague Castle, Old Town Square, Dancing House, and Lennon Wall
Suggested Read: Guess Which European City Gets The Title Of World's Most Liveable City This Year!
10. Venice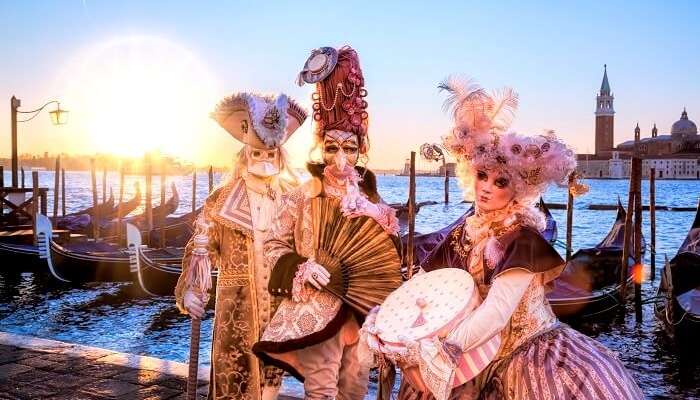 A festival that can be traced back to its roots as far as 850 years ago, the Venice Carnival is an event of epic proportions. None of the winter destinations in Europe would be as deeply entrenched in history, culture, and art as Venice is.
A fortnight-long celebration that starts in late-January and culminates forty days before Easter, the Carnival is a part of some iconic moments in the city's history. The festival is mostly known for its masks of different colors, intricate work, shapes, and sizes.
Dates For Venice Carnival 2020: February 8 – Feburary 25
Suggested Read: An Exquisite Venice Honeymoon Guide For A Flawless Experience In This Paradise!
11. Budapest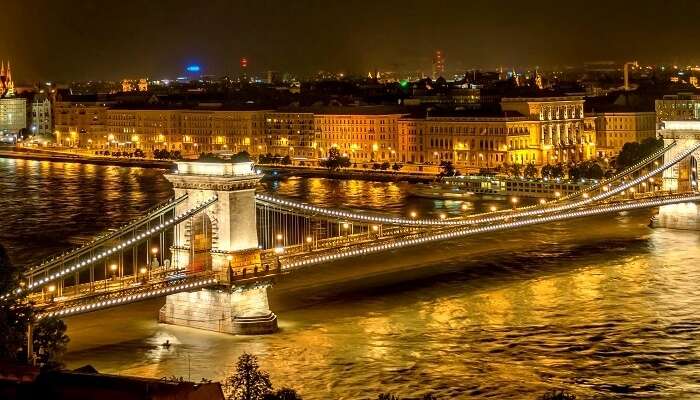 Budapest is great country for those who love night life. It has a great night life. Budapest is also famous for architecture and It is best during the winters. The country is great getaway for relaxations, honeymoon or a quick trip with friends. The famous River Danube is surely hard to miss in this place and while you may find the Old Town region from Castle Hills onwards more appealing revealing several tales of city life of the Romans. Nevertheless, the 13th-century Matthias Church is surely a must-visit in the Trinity Square region.
Suggested Read: 12 Traditional Festivals In Europe That Will Up The Fun Factor Of Your Euro-Tour In 2018-19
12. Interlaken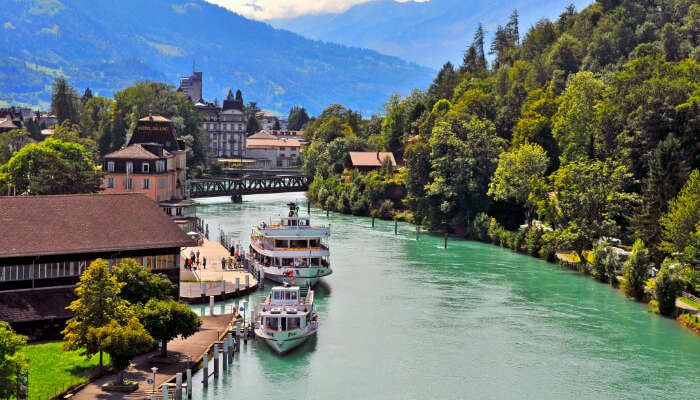 This traditional resort town in Switzerland sits on a narrow stretch of valley, sharing grounds with Lake Thun and Lake Brienz. The place is popular for its old timber houses and parkland lining the Aare River. The scenery created by mountains in the background, dense forests, alpine meadows and glaciers, makes this place picture perfect.
Winters add on to the excitement by bringing to you some adventure activities, like snowboarding, skiing, balancer slope gliding, bungee jumping and more.
Places To Visit: Harder Kulm, Höhematte Park, Schynige Platte, Unterseen, Lake Thun, Lake Brienz and St. Beatus Cave & Waterfalls
Suggested Read: Summer In Europe: Top 11 Offbeat Places For A Fabulous Vacation In 2020
13. Amsterdam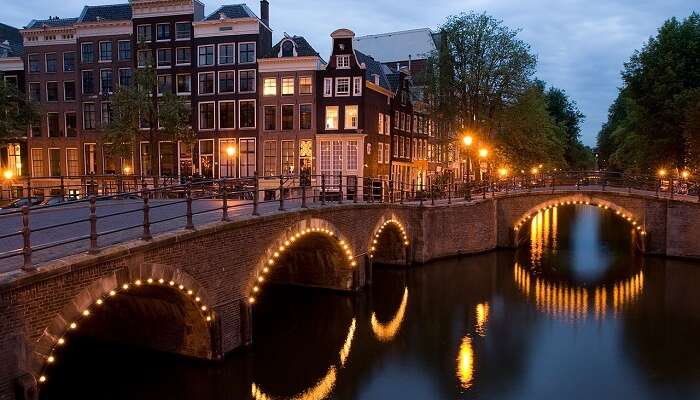 Despite its fame worldwide for being the most happening place in all of Europe, this Netherland's capital city is a living example of Golden Age of the 17th century. Renting a bike and visiting the museums in this place is surely a must-have experience but make sure you don't miss out on the beautiful street art on your way. One of the famous and unique things to do in Amsterdam is surely a visit to the Icebar where you get a jacket as you enter and your pass includes 3 complimentary drinks. Kudos to one of the best winter city breaks in Europe!
Ideal for: Europe's highest swing, Nightlife, Rijksmuseum
Suggested Read: 11 Most Popular Europe Trips To Plan 2020's Ultimate Escape
14. Andorra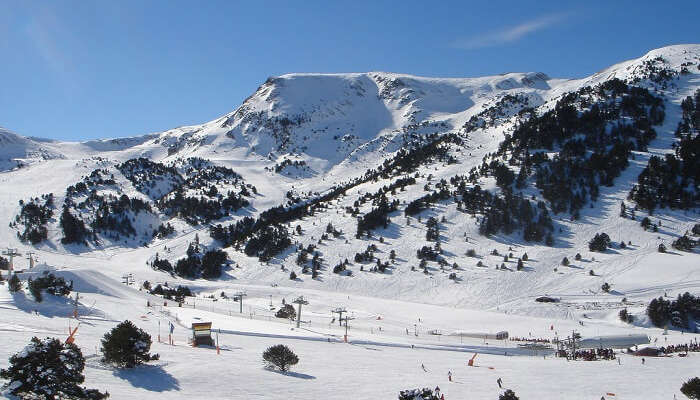 Why would you want to miss out on the one famous destination for skiing and snowboarding which is considered to be the highest point for Europeans during winters? Well, Andorra is not only that perfect spot but also provides a safe space for duty-free shopping! A tax-haven like this one is surely not to be missed on your next Europe tour, especially with all the unique boutique stores and jewelers it has in store for you. Have an unforgettable experience in one of the best winter cities in Europe!
Places To Visit: Santa Coloma Church, Meritxell Avenue
15. Bologna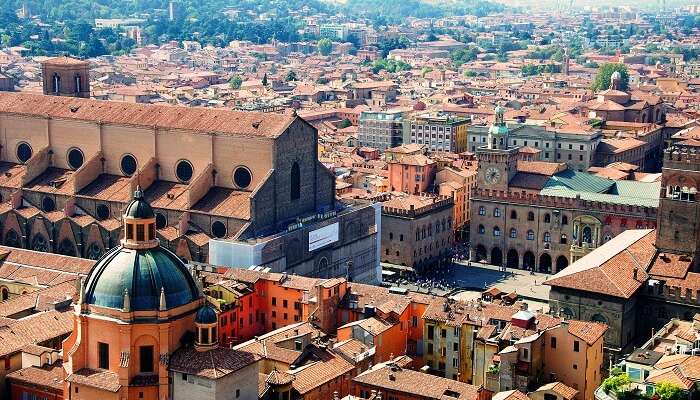 In for some square cafes, historical buildings and an Italian city with rich history? Well, Bologna is just the place for you. This place will give you all the medieval vibes and more with several grand structures including its famous City Hall that is hard to miss! Being one of the most famous cities in Italy, this is surely not going to disappoint you with a sizzling nightlife experience to offer all the same. Give a try to some of the tasty cuisines in this city including the famous tagliatelle and parmesan cheese
Places To Visit: Piazza Maggiore, San Petronio Basilica, Fountain of Neptune
16. Rovaniemi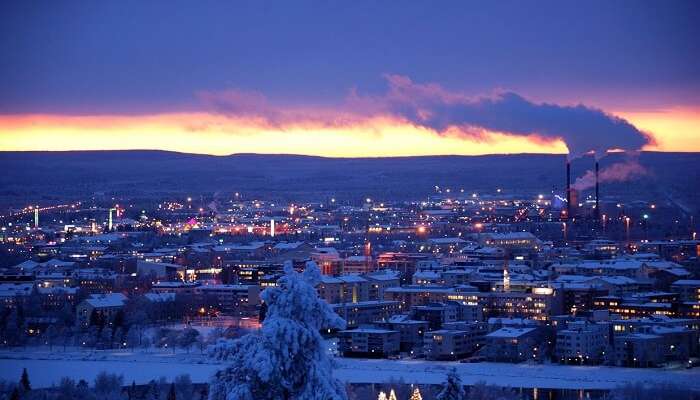 Wanted to know the home of the dearest Santa Claus? Well, it's here in Rovaniemi, Finland. The whole city will be found in Christmasy vibes which is the happiest vibe you will ever feel. You can visit Santa for free. This is one of the most blissful winter destinations in Europe. And yes, you will definitely find snow.
Places to visit: Santa Claus village, Arktikum, Santa park
17. Abisko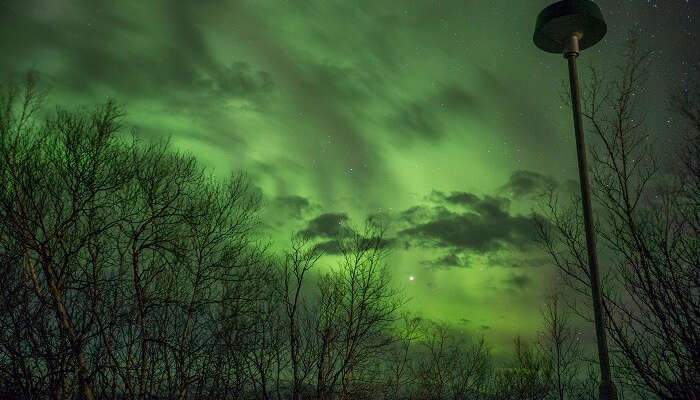 Wanna see the dancing lights? Abisko gives you kind-of guarantee for that! If you are one of those people who can bear extreme cold, then this is the place for you. You won't be seeing sun for days. The nights are definitely special with the presence of the lights and believe us, nothing could be more magical than that!
Places to visit: Abisko national park, Njulla,
18. Athens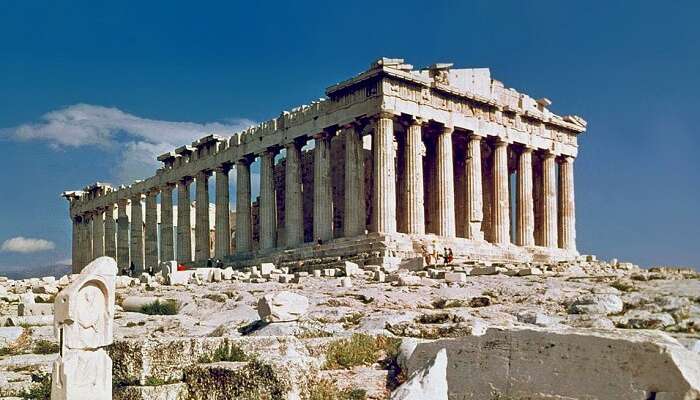 There can be no good time to visit Athens than winter season. The weather is perfect and the crowd is less. You can explore and soak its culture like never before. Winter in Europe becomes more fun when you are in Athens. You will not have to crop your pictures with the world famous Parthenon and you can easily lose yourself in its beauty
Places to visit: Acropolis, Temple of Olympian, Plaka
19. Copenhagen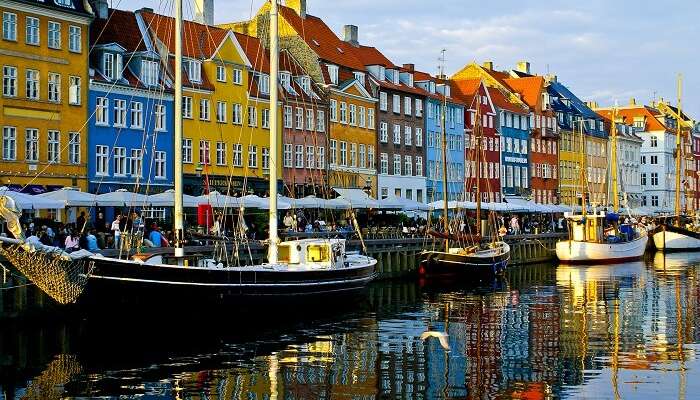 If you are up for a blast of beauty, then head to Copenhagen this winter. The city is as beautiful as your dreams and one of the best places to visit in Europe in December. Visit the cafes and restaurants to enjoy a nice meal while absorbing breathtaking views of the snow falling down. Apart from that, you can indulge in more fun by visiting Tivoli amusement park which is filled with gorgeous illustrations.
Places to visit: Little Mermaid, Tivoli gardens, Nyhavn, Amalienborg
20. Transylvania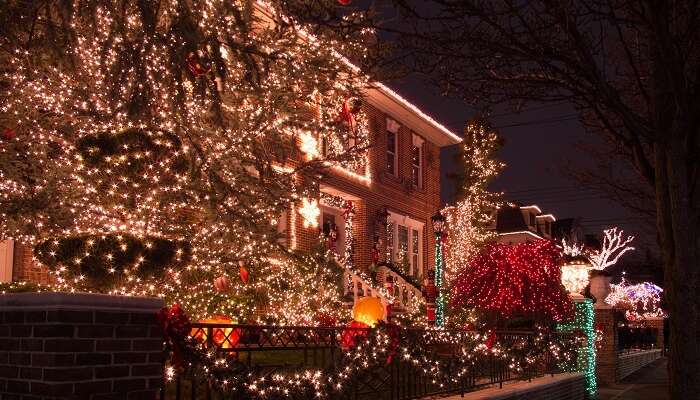 Transylvania is one of the best winter destinations in Europe if you are looking for a unique experience. Steel-grey skies are waiting for you in the city. And obviously, lots of snow. There are two very beautiful cities located nearby, Sighișoara and Brașov. They offer an old warm that will cast a spell on you.
Places to visit: Brasov, Sibiu, Sighisoara
Further Read: 10 Copenhagen Restaurants To Satisfy Your Craving Right!
Despite the weather restrictions, there are various winter destinations in Europe where travelers can enjoy a vacation. Be it a family, friends, honeymoon, or solo adventure; make sure to plan a Europe Winter holiday soon, for a heart-warming holidaying experience.
Frequently Asked Questions About Winter Destinations In Europe
Q. Is December is a good time to visit Europe?
A. From mid-December till the end of February is one of the finest times in the entire year to visit Europe.
Q. Which is the best European country to visit in January?
A. Countries like Lisbon, Canary Island, Granada, Sevilla, Prague are some of the best European countries which can be visited in January.
Q. Which place in Europe is warm in January?
A. The Canary Islands is the warmest destination during the months of winter and the temperature remains between 12-18 degree celsius.
Q. Which is the best place to celebrate Christmas in Europe?
A. Some of the best places where one can see the grandeur of the festival are Bern, Hallstatt, Tromso, Prague and Monte Carlo.
Q. What is there to do in Prague in winter?
A. Some of the best activities to do while in the country are walking down Wenceslas Square, exploring the Old Town, Witnessing the view of Prague Castle, exploring the bright Christmas markets of Prague.
Q. What are the winter months in Iceland?
A. The winter arrives around mid-November to early-February in Iceland and one can actually witness the beautiful Northern Lights.
Q. What countries in Europe are warm in winter?
A. Here are the best cities that promise to be the warmest places in Europe for winter travellers.
1. Lanzarote, Canary Islands. 
2. Gibraltar, British Overseas Territory.
3. Palermo, Italy. 
4. Seville, Spain. 
5. Valencia, Spain. 
6. Athens, Greece. 
7. Azores, Portugal. 
8. Corfu, Greece.
Q. Where is the best place for winter sun in Europe?
A. Sicily, Italy. Winter in Sicily means fewer crowds, bright blue skies, and almond trees in full bloom.
Comments
comments