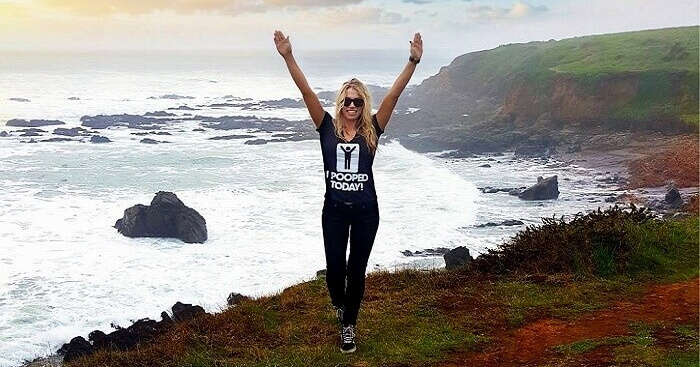 Based out of San Francisco, Megan Sullivan, a filmmaker by profession and a traveler by passion, continues to inspire millions of travelers around the world.
Despite encountering back to back accidents in November 2014, she remains unstoppable from living a life of a storyteller.
While rock climbing in the Yosemite National Park, she met with her first accident when she fell from a 50-feet height, then got hit by a car and just a week later, she was diagnosed with skin cancer. That didn't pull her down, in fact, she took it as a challenge and visited all the 7 wonders of the world in just 13 days! Yes you got that right, 7 Wonders of the World in 13 DAYS!!!
At the crossroads of fear and freedom, Megan got a new perspective on how to make every moment count by living her life a bit more every day. With that thought in mind, she planned to visit 7 new wonders in just 13 days with her 2-week old boyfriend, Chris McNamara.
Suggested Read: 27 Year Old On The Verge Of Creating History: Set To Become Fastest Woman To Travel All Countries
Four years is what took her to back up her trip financially. With her savings, she embarked on a journey that included 10 days of planning, traveling to 12 countries, boarding 15 flights and a total of 28,211 miles to be covered.
As much as it sounds incredible, what she had achieved after traveling around the world, was inexplicable.
You've got to see it to feel it!
1. Chichen Itza: The Mexican Delight!
2. Magnificent Machu Picchu!
3. Cristo Redentor: The Inimitable!
4. The Aristocratic Colosseum!
5. The Majestic Petra!
6. Taj Mahal: An Epitome Of Love!
7. Great Wall of China: Great Indeed!
Before we could digest those awe-inspiring pictures, she collated her travel experience, the filmmaker way.
Take a look!
Megan has proved it already that travel is not only for the rich. All it takes to accomplish your dreams is a vision. Get that right and soon, you too will have a story to share!
So when are you packing your bags?
Must Read: It Took Him 120 Cans of Beer To Travel From Edinburgh To India And We're Talking 7600 Kms!