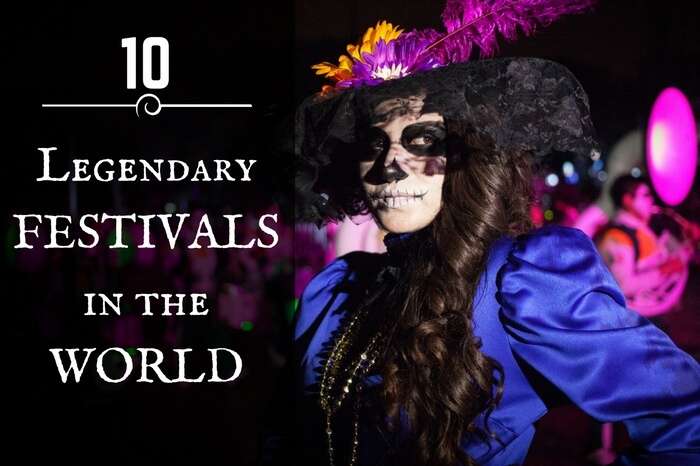 The diverse cultures of the world are the essence of the human civilizations; each with its own beliefs, rituals, festivities, and celebrations. While a large number of these carnivals find their origin in mythological legends, others are fairly new. Regardless of the origin stories of these fiestas, the world wishes to be a part of the cultural celebrations of these festivals in the world.
And there is no better time to visit a foreign land than during the amazing festivals celebrated around the world. For it is then that the local dwellers are out to celebrate and welcome the foreigners with open arms & hearts. While the sheer number of these legendary festivals in the world is overwhelming, it is the presence in these festivals that gives you a chance to witness some unique & interesting celebrations.
But before you plan to take a tour of the world, have a look at these world legendary festivals.


10 Global Festivals You'd Never Want To Attend
Embed This Image On Your Site (copy code below):