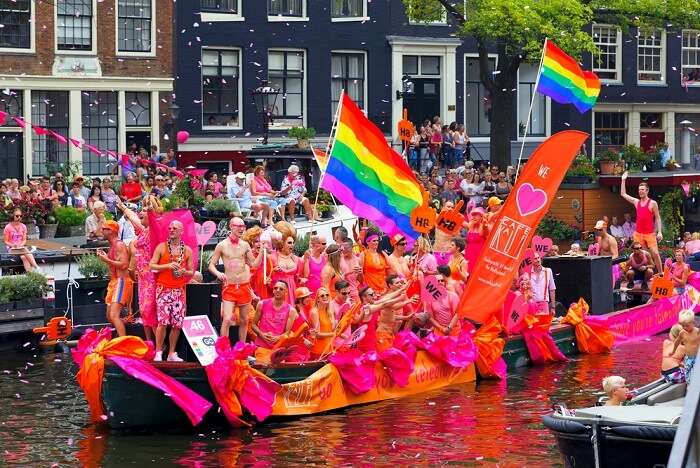 Apart from being famous for its rich traditional history depicted in the various structural monuments, the northwestern country, Netherlands is also famous for the many cultural festivals and events which are held throughout the year in many different cities and towns accommodated by it. The residing locals in the country, the Dutch, celebrate all the festivals in Netherlands in the grandest way. Any explorer or traveler would love witnessing these festivals as each festival is unique in its own special way. Here are some of the events and festivals in the Netherlands 2022 which one must definitely not miss out on.
15 Best Festivals In Netherlands
So, which of these have you already witnessed? For the rest, make sure you start planning already to experience the lively culture and festivals in Netherlands that will surely have you coming back for more!
Bloemencorso Zundert Flower Festival: 4th to 5th September 2022
Terschelling Oerol Theatre Festival: 10th to 19th June 2022
Amsterdam Gay Parade: 29th July to 7th August 2022
Scheveningen International Fireworks Festival: Dates To Be Announced 
Rotterdam International Film Festival: 21st January to 1st February 2022
Amsterdam Dance Event: 19th to 23rd October 2022
Cannabis Cup: 1st July to 3rd July 2022
Redhead Day: 26th August to 28th August 2022
Step In The Arena Graffiti Festival: 4th & 5th June 2022
King's Day: 27th April 2022
New Year's Day: 31st December
Chinese New Year: 1st February 2022
National Restaurant Week: September
Jordaan Festival: September(Unconfirmed)
Canal Run: 3rd June 2022
1. Bloemencorso Zundert Flower Festival

Image Source
This is known to be the largest flower festival in the world. This is one of the best festivals in Netherlands and is held annually in the month of September in the wonderful town Zundert. All the wonderful exhibits here are crafted by volunteers. These volunteers are known to be Hamlets who are a group of people from a small builder community of the area. These people work hard for almost 3 months straight to get the exhibits ready which are then paraded through the streets of Zundert town. The flowers on the exhibit are decorated just a week before the parade as they have to be fresh. Different themes are set for every year and the decorations are made accordingly.
Location: Zundert, Netherlands
Bloemencorso Zundert Flower Festival Date: 4th to 5th September 2022
Netherlands In Winter: A Guide To Explore The Serene Country In The Most Exciting Weather
2. Terschelling Oerol Theatre Festival

In the small island Terschelling, every year many artists show their talent during this festival. Being one of the most cutting-edge festivals entirely dedicated to theatre, it has become a creative stage for anybody who would want to put on a theatrical show. Here, one can witness several performances of dance, street play, music, etc. The most unique part of this festival is that there are several performances happening side by side, so if in case one goes to a particular location in the island for witnessing a dance performance, along with the dance performance there might be two or more performances happening not too far away.
Location: Terschelling, Netherlands
Terschelling Oerol Theatre Festival Date: 10th to 19th June 2022
Netherlands In March 2022: A Detailed Guide For Exploring The Country
3. Amsterdam Gay Parade

This is one of the gay pride festivals which is the largest in the world and is celebrated publically in the grandest fashion. Amsterdam is a gay-friendly city and is known to be this way for the longest time ever. Annually, people in thousands swarm the streets of the city with colorful banners and confetti and parade through the main pathways in Amsterdam. This is one of the top festivals in Netherlands and the major highlight of this event is "Canal Parade", where several colorful and well-decorated boats cruise via the canals in the city.
Location: Amsterdam, Netherlands
Amsterdam Gay Parade Date: 29th July to 7th August 2022
Honeymoon In Netherlands: Begin Your Married Life With A Romantic Vacay To The Land Of Tulips
4. Scheveningen International Fireworks Festival

During the month of August every year, Scheveningen city sky is lit up offering colorful breathtaking views. This festival is actually a competition in which the teams are judged based on who put up the most beautiful fireworks display. Scheveningen itself is an amazing tranquil beach town which is located near Hague city, and the fireworks in the sky add that extra charm to this place. This festival is carried on for four days where the firework producers from every part of the country participate. Every night there are a total of two shows and on the third night, the winner of the firework competition is announced. The beachfront cafes are the best locations to enjoy these firework shows while munching on a delicious meal.
Location: Scheveningen, Netherlands
Scheveningen International Fireworks Festival: Dates To Be Announced
5. Rotterdam International Film Festival

This is a major Netherlands event in 2022 and offers an exciting experience for all the movie buffs. This festival showcases some of the best short clips and movies which depict diversity and encourage the interaction between directors and viewers. There are many events and performances during the film festival and visitors even get a chance to mingle and interact with the actors and the filmmakers. Local and international films are showcased here and the best among all move ahead to compete in bigger competitions. This is one such festival which would definitely be enjoyed by every kind of traveler and is a must visit when in Rotterdam during the months of January and February.
Location: Rotterdam, Netherlands
Rotterdam International Film Festival Date: 21st January to 1st February 2022
10 Restaurants In Netherlands To Soak In The Country's Culture In A Unique Way
6. Amsterdam Dance Event

This is one of the best music festivals in Netherlands and is popularly called as ADE by the locals and is a major annual dance and music festival in Netherlands which is held in Amsterdam city. This forms as the most amazing electronic music festival which is sure to make even the shy visitors sway to the electronic beats by the DJ. Many upcoming and already established DJs come together and use this platform to showcase their talent. There are many stalls which are also put up on the premises which offer delicious local street foods.
Location: Amsterdam, Netherlands
Amsterdam Dance Event Date: 19th to 23rd October 2022
7. Cannabis Cup

Cannabis cup is one of the best festivals in Amsterdam which celebrates and fosters the use and cultivation of marijuana. This is a five-day event and will display the journey of this herb and how it developed through the years. This festival was first founded in the year 1987 by an activist from America, and since then it has been a popular event among the hemp enthusiasts and stoners of this region. At this festival, one can try out the different variety of weed samples, attend several legislation seminars and relish on the yummy treats offered here. The uniqueness of this festival makes it one of the top 10 festivals in Netherlands.
Location: Amsterdam, Netherlands
Cannabis Cup Date: 1st July to 3rd July 2022
10 Best Beaches In Netherlands To Go Crazy & Wild In The Beautiful Country In 2022!
8. Redhead Day

In the month of September, all the redheads of the region unite and celebrate this special festival called Redhead Day or Roodharigendag which is dedicated to them. Many redheads from across the world gather to interact and celebrate this event with the other redheads. This is one of the quirkiest festivals conducted in Breda city in the Netherlands. There are many events featured in this festival including speed dating event, musical event, fashion show, scooter tour, and much more. One can witness interesting outfits and events and can have a whole lot of fun during the festival.
Location: Breda
Redhead Day Date: 26th August to 28th August 2022
9. Step In The Arena Graffiti Festival

This is one of the largest graffiti events in the world which is held in the Netherlands and where more than 200 graffiti artists come from every part of the world every year to showcase their talent of creating spectacular graffiti art pieces. Artists come from every part of the world including Australia, Spain, UK, Italy, Denmark, France, Austria and Germany. This festival continues for ten whole days and offers exciting opportunities for all art lovers. During this festival, one can witness breakdance, hip-hop, BMX, skateboarding and other such activities being carried out by various locals throughout the city.
Location: Eindhoven, Netherlands
Step In The Arena Graffiti Festival: 4th & 5th June 2022
10 Churches In Netherlands Which Offer A Glimpse Of The Ancient Structures Of Europe!
10. King's Day

King's Day, referred to as Koningsdag by Dutch is a day when the local citizens celebrate the arrival of the Male monarch in the region. It is one of the national festivals in Netherlands. The first male Dutch monarch was welcomed in the year 2013 in the month of April. Before that, the citizens of Netherlands used to celebrate Queen's Day. The festivities of both the Queen's Day as well as the King's Day are pretty much the same with slight insignificant variations. This annual celebration of the birthday of Dutch monarch shouldn't be missed as the streets of cities and towns in the Netherlands look very vibrant and colorful making for a mind-blowing visual treat. The best celebrations can be witnessed in the city of Amsterdam, where the massive celebrations are accompanied with several flea markets, concerts, picnics, and much more, which can be enjoyed by one and all.
Location: Amsterdam, Netherlands
King's Day Date: 27th April 2022
Netherlands Nightlife: 10 Best Places To Party Till Sunrise!
11. New Year's Day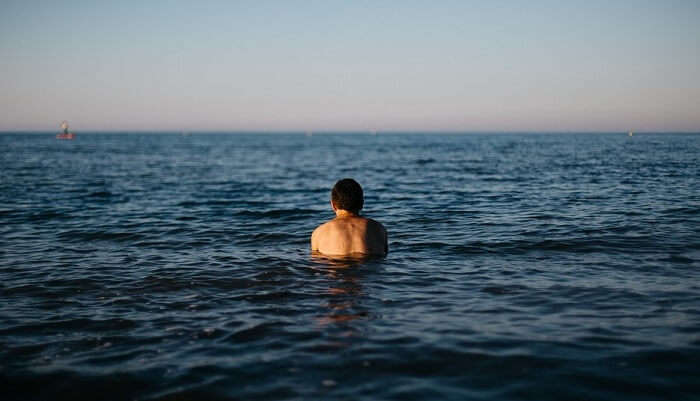 Offering one of the best experiences to start the year with a bang, New's Years Eve will surely be one of the best-celebrated festivals in Netherlands 2022. Giving travelers a chance to be a part of something extremely offbeat and boast about it in front of their peers, the Dutch New Year's Day is all about taking a chilly dive in any of the 209 locations present in this destination. The most popular dive location amidst these couple of hundreds is definitely the North Sea at Scheveningen, the Hague. One can witness up to 60,000 individuals going crazy and diving into the chilly, clear waters of the Sea. The celebrations end with a cup of sizzling warm meaty pea soup, or as the Dutch call it 'erwtensoep'.
Location: The North Sea at Scheveningen, the Hague
New Year's Day Festival: 31st December
10 Chic & Comfortable Hostels In Netherlands That Are Home Away From Home

12. Chinese New Year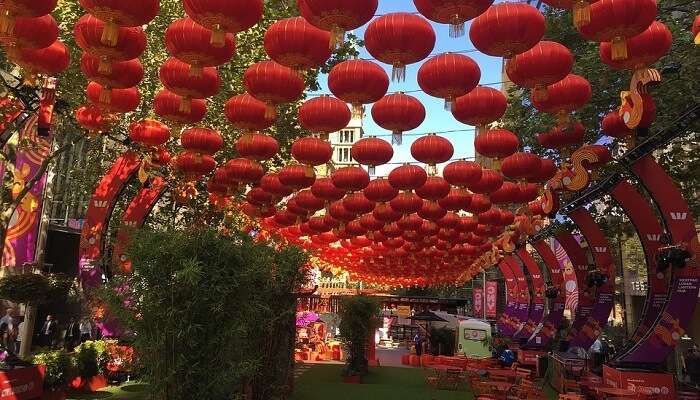 Being a multicultural destination that the Netherlands is, Chinese New Year will be one of the most vibrant and colorful Netherlands festivals 2022. Chinese New Year is one of the most celebrated festivals in the Netherlands by virtue of the Chinese community dominating the numbers in this country. Those who plan their vacation around the time of this festival can witness the ever so beautiful and awe-inspiring celebrations complete with a dragon parade, fireworks, and a lion dance. These events are exactly what makes Chinese New Year one of its kind. One can also be a part of various musical performances, tea ceremonies, calligraphy workshops, and such. Do not forget to indulge in street food and try some authentic Chinese!
Location: Dam Square, Amsterdam
Chinese New Year Festival: 1st February 2022
13. National Restaurant Week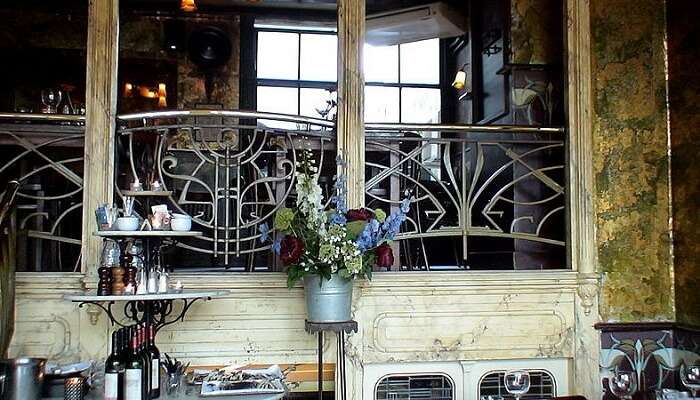 Celebrating all the foodies out there, National Restaurant Week is one of the big festivals in Amsterdam. This is the festival where travelers and locals get a chance to devour some of the most scrumptious delicacies at the rates which are minimal. All the top and finest eateries of Amsterdam come together and offer guests a chance to try their best sellers without getting it too heavy on their pockets. The basic idea of the National Restaurant Week is pretty simple. The festival wants to give individuals a chance to enjoy their meals, drink their hearts out, and just be merry without paying any sort of additional expenses for the same.
Location: Dam, Amsterdam
National Restaurant Week: September
10 Castles In Netherlands One Must Visit To Witness The Royal Side Of The Country!

14. Jordaan Festival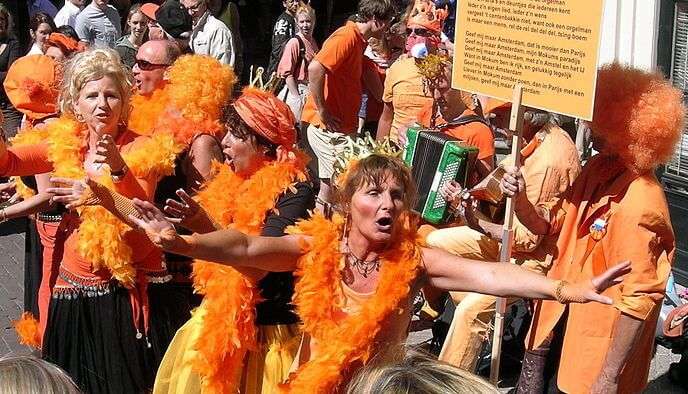 For those who wish to experience the folk music culture of Amsterdam, Jordaan Festival is your chance to embrace it. Jordaan Festival is all about celebrating the neighborhood's history of music in the most colorful and vibrant manner possible. The festival boasts about lively open-air performances by the local, Dutch singers, mass singalongs, and the playlist of all the famous hits including numerous ballads. Jordaan Festival is a great way by the people of the Netherlands to bring together communities and celebrate their culture in the most vibrant manner possible.
Location: Bus Stand Near The Elandsgracht, Amsterdam
Jordaan Festival: September(Unconfirmed)
15. Canal Run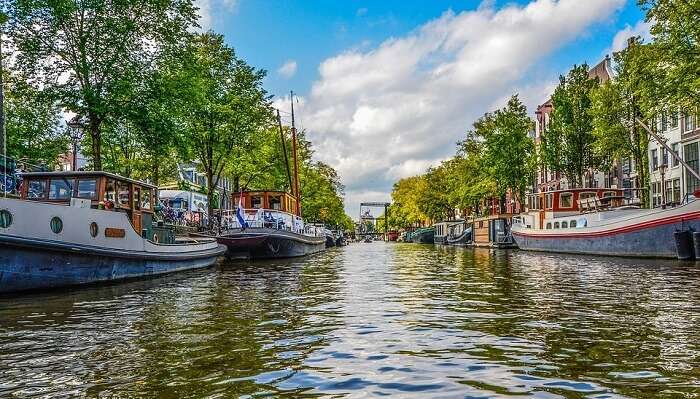 Another one of the authentic Netherlands festivals 2022 is the Canal Run. A festival for both the young and older generations, the Dutch Canal Festival boasts about an enchanting 'watery' trail that flows along the Haarlem canals with the locals running by the canals to soak in the charm that the city exhibits. The canals are surrounded by lively, enthusiastic, and happy crowds, turning this festival evening into a pleasant moment. More than thousands of individuals participate in this festival throughout the years. One can choose their choice of distances that they would like to cover from 1.5 km to 5 to 10 km. It is a great way to bring people together and celebrate their city.
Location: Haarlem Canals
Canal Run Festival: 3rd June 2022
Shopping In Netherlands: A Handy Guide For Bringing Home Everything Chic & Classic!

The Netherlands is a culturally rich country and the people here take every Netherlands holidays and festivals seriously and celebrate it with utmost respect and enthusiasm. It's the right time to book a trip to Europe and explore all the exciting festivals in Netherlands.
Disclaimer: TravelTriangle claims no credit for images featured on our blog site unless otherwise noted. All visual content is copyrighted to its respectful owners. We try to link back to original sources whenever possible. If you own the rights to any of the images, and do not wish them to appear on TravelTriangle, please contact us and they will be promptly removed. We believe in providing proper attribution to the original author, artist or photographer.
Please Note: Any information published by TravelTriangle in any form of content is not intended to be a substitute for any kind of medical advice, and one must not take any action before consulting a professional medical expert of their own choice.
Frequently Asked Questions
What is there to do in Amsterdam in July?
There are numerous things to do in July in Amsterdams including cruising the canal, devouring barbeque, having a smoke, trying the local beer, attending various music festivals in the Netherlands, and more!
What is the most famous thing in the Netherlands?
It might be a quaint, little country, but the Netherlands is action-packed. It is world-renowned for its cheese markets, canals, windmills, earthenware, significant icons, and an extensive number of bicycles.
What should I buy in Netherlands?
There are numerous things that you can buy in the Netherlands including Dutch licorice, handmade wallet. cheese slices, knuffel, custom clogs, chocolate bon bons, and much more.
How safe is Amsterdam?
Amsterdam is pretty safe. But one should still be aware of the surroundings and be precautious when wandering around the city.
What is Netherlands famous food?
The Netherlands offers some of the most delicious delicacies with the famous ones being Stroopwafel, Drop, Kaas, Kroket, Haring, Patat, and Bitterballen.
Which is the most beautiful city in Netherlands?
The most beautiful city in the Netherlands is definitely its capital city, Amsterdam.
---
Looking To Book An International Holiday?
---