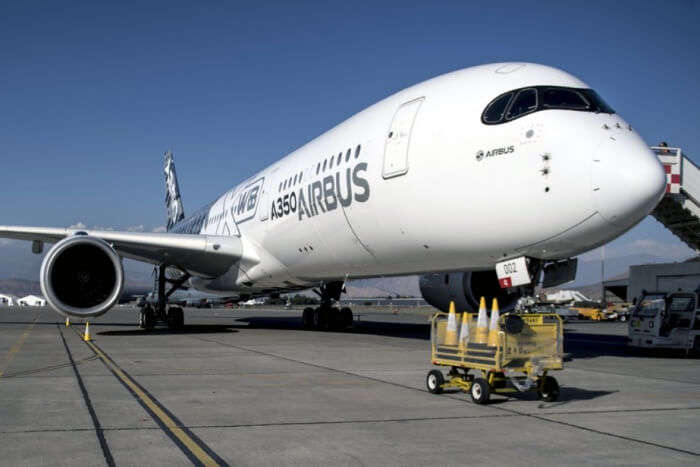 As 2018 would come to end, Singapore Airlines will unveil the world's longest flight by Airbus. The all new, A350-900 Ultra Long-Range Jet is first to be received by Singapore Airline as mentioned by Straits Times. Back in 2013, Singapore Airlines discontinued their Singapore-Newark route owing to high operational costs, but with the new jet in their possession long flights will be cheaper.
The fuel efficiency of this aircraft is designed to be well suited for ultra long-haul flights. As a standard A350 has the capacity of flying 9360 miles, A350-900 Ultra Long-Range Jet can fly 1800 miles more. With everything in place, the airline service is set to introduce its 19-hour long route, Singapore-New York, covering 9,521 miles.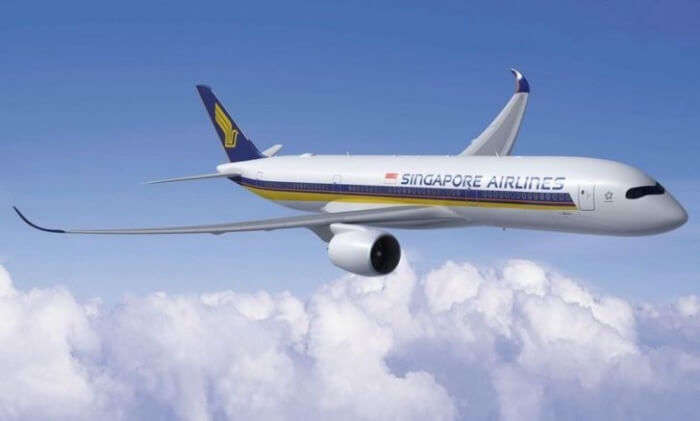 We know what you're thinking! Isn't a 19-hour long flight journey going to be too stressful?! Well, the aircraft comes with an air circulation system that refreshes air every 2 minutes and the light fitting is designed to tackle jet lag. The flight will have two classes, Business and Premium Economy.
There is not just going to be one A350-900 Ultra Long-Range Jet, but seven, as ordered by Singapore Airlines. So, we can say there will be more long-haul flights for us. The plan by the airline company also mentions a non-stop route between Singapore and Los Angeles, which will be introduced in the beginning of 2019. This route will be 15-hour long. Currently, the record of world's longest flight is held by Qatar's Auckland to Doha route, talking about 18 hours to cover. Another route, Perth to London takes about 17 hours and is operated by Qanta.
The first test flight of the A350-900 Ultra Long-Range Jet took place a few days back in Toulouse (France), where the headquarters of Airbus is located.

Further Read: https://traveltriangle.com/blog/garuda-indonesia-launching-mumbai-to-bali-non-stop-flights/