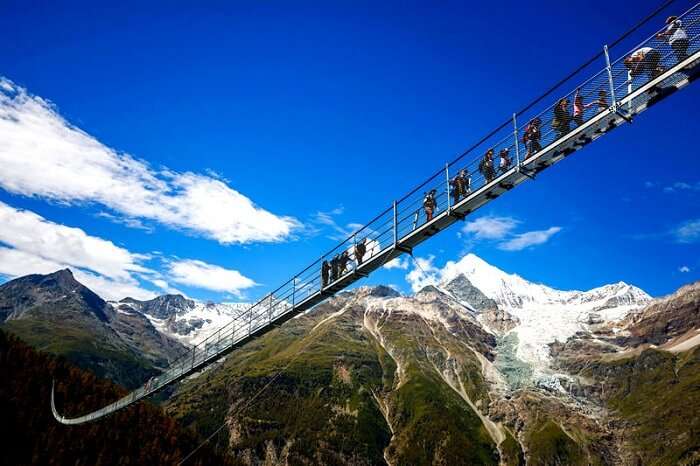 While there were already ways to enjoy the beauty of the Swiss Alps, the opening of the one of the world's longest pedestrian suspension bridge in Switzerland has taken 'adventure' to a whole new level! Spanning nearly 500 meters, this hanging bridge has opened in Randa near the town of Zermatt.
The Charles Kuonen Suspension Bridge stretches across a valley that connects Grächen to the popular ski resort of Zermatt and has become the most thrilling spot for hikers. If you're brave enough to walk for 10 minutes across this bridge, the only thing you'll enjoy the most apart from the thrill is the breathtaking view of the mountains, including the world-famous Matterhorn.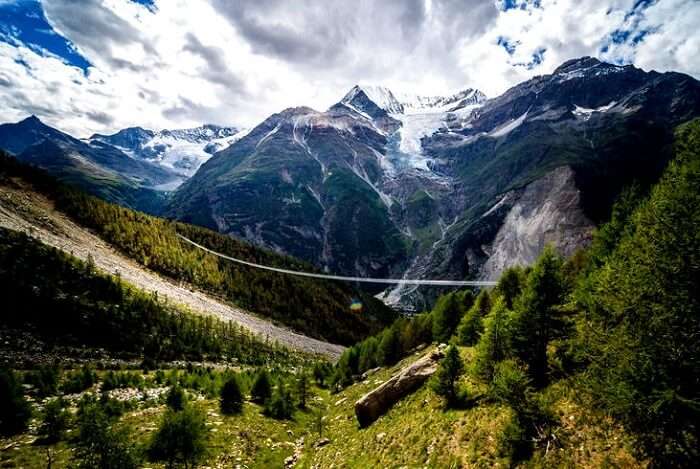 Suggested Read: 10 Extraordinary Things To Do During Your Summer Holidays In Europe
It took around 10 weeks for Swissrope to build this world's longest suspension bridge after a landslide in the area damaged the previous one. Before Charles Kuonen, the longest pedestrian bridge in the world was China's Dragon Cliff Skywalk, which was a 430-meter long glass-bottomed bridge.
If you're someone who loves tasting thrill and hiking on the edge, then the Charles Kuonen bridge is one place that you must definitely add in your Switzerland trip itinerary. We hope your hike on this bridge is as adventurous and breathtaking as it seems!