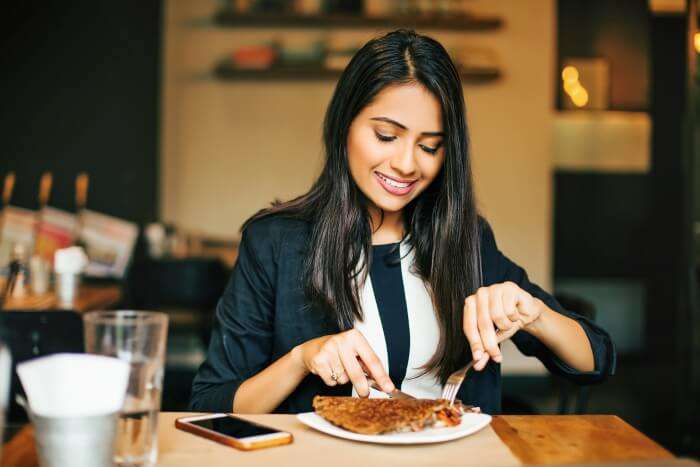 From croquettes from a vending machine to mini pancakes that can be relished any time, Netherlands offers plenty of unique culinary experiences to any hungry traveler. Mouthwatering food presented in colours and flavours that scream only simply pleasure and happiness to you can never be bad for you. So, check out the best Indian restaurants in Netherlands during your next trip to this fabulous country for an enriching experience.
Top 12 Indian Restaurants In Netherlands
Only Indians know the kind of deep rooted love and affection one has for spicy curries or sweet hallways, the simple complication of spices and familiarity that this food possesses, we simply can't do without it. Netherlands has a wide range of Indian restaurants where you can feel at home, with scrumptious food and of course, the perfect hospitality.
Shah Jahan
Taj Indian
Koh-I-Noor
91 Spices
Atithi Indian Restaurant
Light Of India
55 Bombay Street
What's Up India
Curry's Kralingen
Bay's Dreams
Gandhi
Ashoka Restaurant
1. Shah Jahan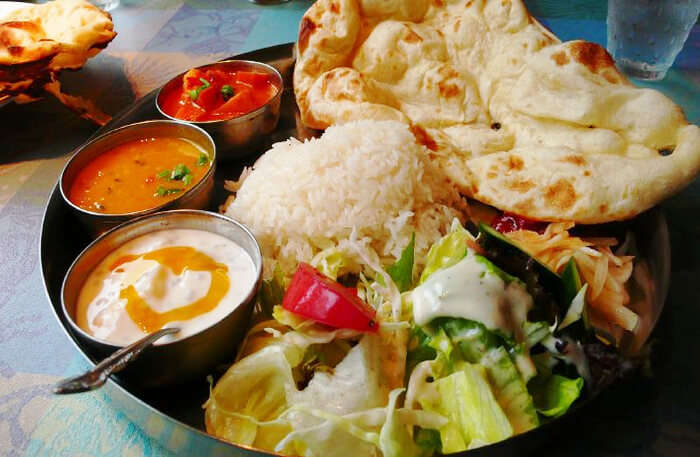 Presenting amazing blend of flavours, fresh ingredients and perfect proportions, Shah Jahan will give you the authentic essence of Indian food.
With vibrant colours and more so, extraordinary dishes with the touch of our culture portraying what we stand for in the humblest and most delicious way! With warm services and a greeting chef, this could be your go-to place.
Location: 1e Anjeliersdwarsstraat 18, 1015 NR Amsterdam, The Netherlands.
Cuisines: Indian, Asian, balti (Vegan and gluten free options as well)
Contact: 00 31206240122
---
Europe Holiday Packages On TravelTriangle
Explore the most beautiful places to visit in Europe, from Paris to the Venice canals and from the Greek islands to the Swiss alps. Book customized packages by expert agents on TravelTriangle. Inclusive of airport transfers, cab, resort, sightseeing and meals. Best holiday experience Guaranteed. Book Now
---
2. Taj Indian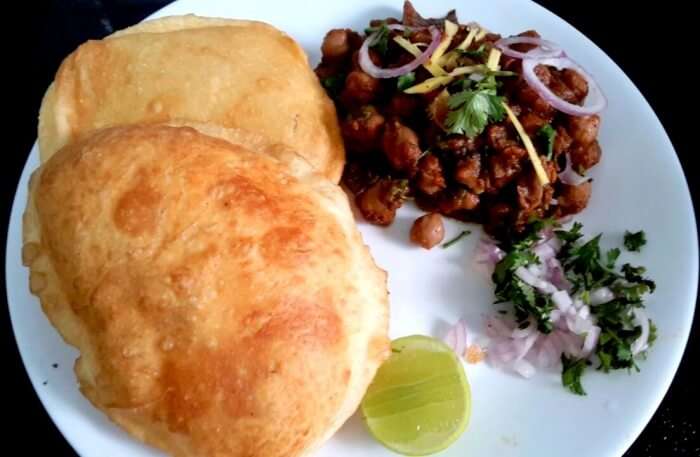 Spices that can kill your taste buds (Don't worry buddy in a good way), flavours to die for and an ambience that will stop you in your feet, this place offers the best of the best.
Great atmosphere, soulful Indian music, personable service and mouth watering absolute to die for kind of Indian food, just as one craves! If you're looking for some awesome Indian restaurants at Netherlands, there can't be any better!
Location: Marie Heinekenplein 1, 1072 MH Amsterdam, the Netherlands
Cuisines: Authentic Indian (Punjabi, Goan etc) with vegetarian and gluten free options
Contact: 00 31206797297
Must Read: The Netherlands In Winter: A Country Tour Guide For This Exciting Season
3. Koh-I-Noor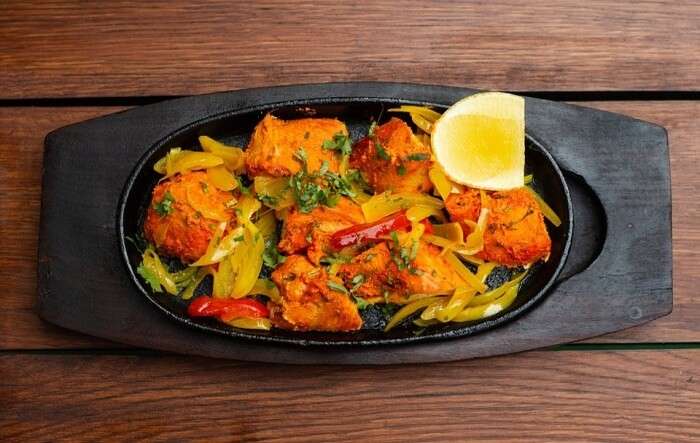 As named after the great diamond once in India's possession, this place is no less than that. A family friendly, traditionally decorated, extremely accommodating place with an extensive menu and the complete feel at home kind of head space, will make you love this place. (Also The chicken tikka tandoori is to die for, trust me)
Location: Wester market 29 Near Anne Frank Huis, 1016 DJ Amsterdam, The Netherlands
Cuisines: Asian, Indian (Vegetarian friendly)
Contact: 00 31206233133
4. 91 Spices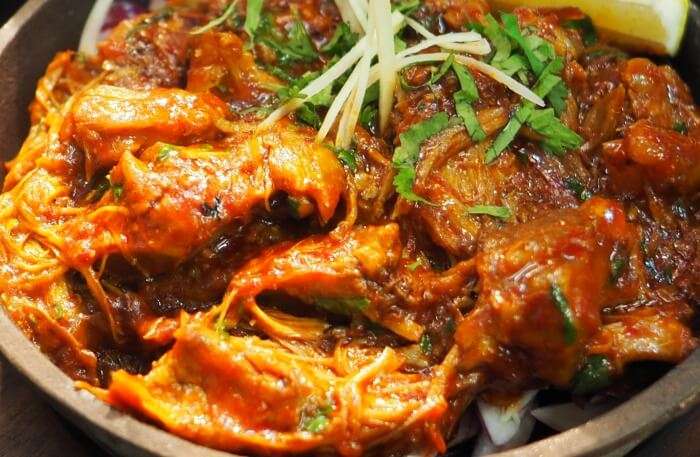 This place will hit you in your heart in 91 different ways (Okay I admit it that was kind of lame but trust me this place isn't).
Promising ambience, delicious delicacies and warm, real people who'll make you feel like you're with family, this place will give you the best of both worlds, both cultures and both foods (Paneer and Chicken so well think about it) Fantastic, full of flavour and fancy, 91 Spices will give you a full experience.
Location: Gelderseplein 46, 4011 WZ Rotterdam
Cuisines: Indian, Fusion, Street food
Contact: 00 31103100701
Rating: 4.5
Suggested Read: Honeymoon In Netherlands: Take A Romantic Vacay To The Land Of Tulips
5. Atithi Indian Restaurant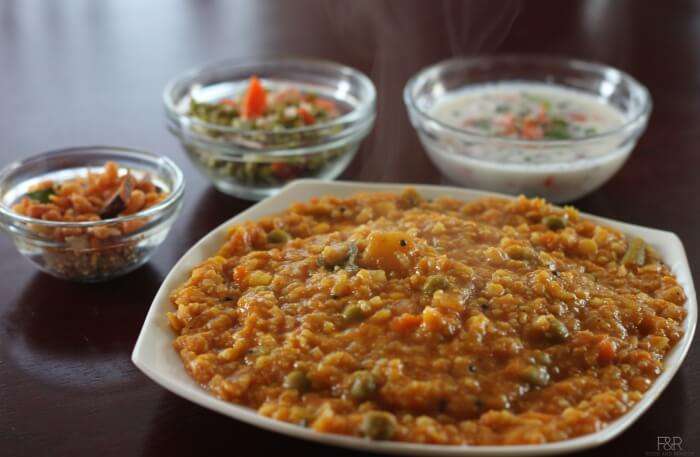 Small but perfect is the definition of this restaurant. Its simplicity is what attracts tourists the most.
One of the best Indian eating foundations, with a loose environment, unquestionably helpful service, rich entertainment and all things good (I mean The chicken tikka which isn't just good, it's the best). Go book your table before it's too late, they'll give you the proper atithi treatment (get it?).
Location: Vasteland 5A 3011 BJ Rotterdam, the Netherlands
Cuisines: Authentic Indian
Contact: 00 31102126180
Rating: 4
6. Light Of India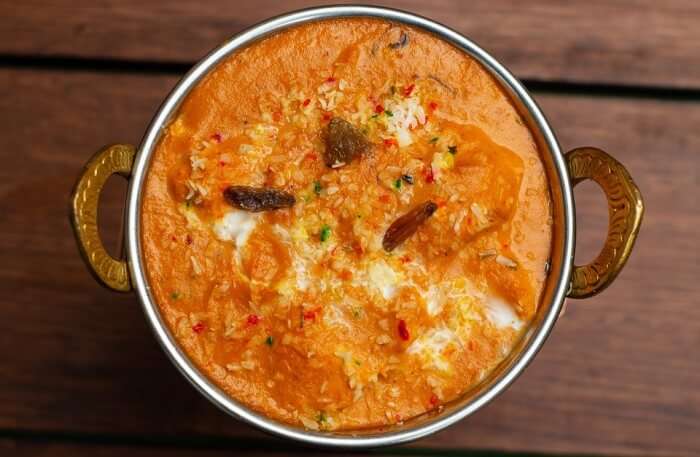 Beautiful interiors, gorgeous aesthetics and food you can savour for the rest of your life. You could go to this place mindlessly and no wonder it caters to the common arena of tourists, it still produces the best tongue shivering food dishes.
Good luck for a universe of flavours will implode in your mouth. Magnificent administration and help, time and speed are two things of highest value. So genuine you'll find yourself back here before you even know it.
Location: Goudsesingel 256-260, 3011 KG Rptterdam
Cuisines: Indian
Contact: 00 31104141777
Rating: 3.5
Suggested Read: 10 Restaurants In Netherlands To Soak In The Country's Culture In A Unique Way
7. 55 Bombay Street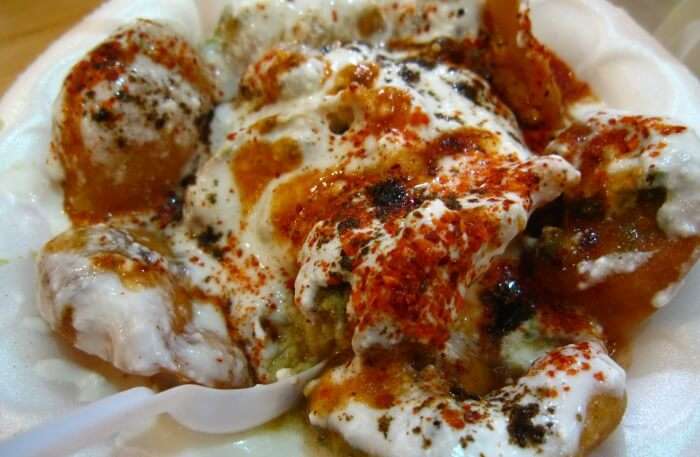 Perceptions and perspectives go for a toss when you actually see this place. The perfect blend of cuisines, hues and feelings!
Fresh, warm and the most yummy and full of goodness aloo parathas are a compulsion accompanied by classic Indian chaat with hot ginger tea. You just have one job, devour with leaving no space.
Location: Dominee Jan Scharpstraat 298,Unit 55 3011 GZ Rotterdam, The Netherlands
Cuisines: Asian, India, Street food
Contact: 00 31644760450
Rating: 4.5
8. What's Up India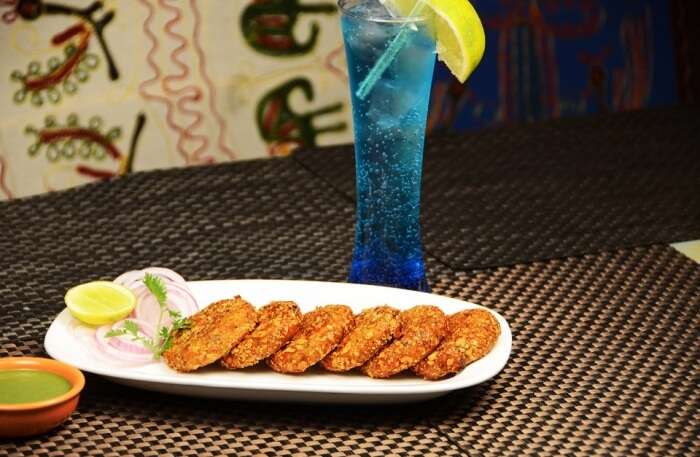 It would be a wrongdoing if you don't try out the kulhad tea, a typical Indian styled beverage in this aesthetically modern yet with a tinge of the classic Indian feel. The enticing wait while you impatiently control yourself to the wafting smell of ghee, Roti and spicy curries, the sight making your mouth water, all the torture for the ultimate prize.
The fusion of Indo Chinese will make you weak in your knees, make your taste buds numb and your head giddy (and yes it seems like I'm taking about love but well isn't this love? You tell me).
Location: Eendrachtsweg 27 | B-be 3012 LB Rotterdam
Cuisines: Indian, with classic fusions
Contact: 00 31695510298
Rating: 4
Suggested Read: 10 Best Beaches In Netherlands To Go Crazy & Wild In The Beautiful Country
9. Curry's Kralingen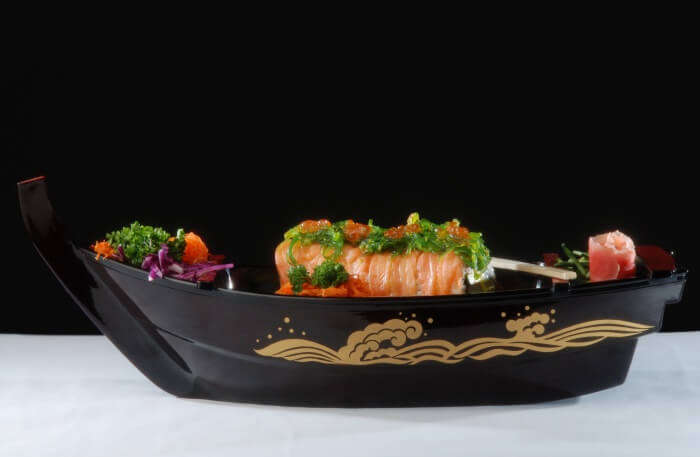 Authenticity, ethnicity and satisfying feasting are what this place stands for. No frills, no waits just versatile and everlasting taste of simple yet elegant food.
Time will seem to stop and this place will blow your mind away every little bite at a time. Easy to access, the most hilarious company and the cutest look! Here's Curry Kralingen for you.
Location: Oudedijk 152 3061 AP Rotterdam
Cuisines: Indian with fusions
Contact: 00 31 10 411 8587
Rating: 3.5
10. Bay's Dreams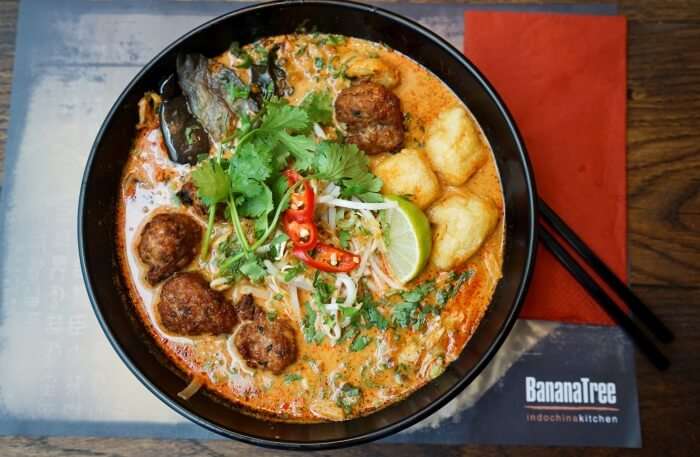 Are you a tourist and looking for a perfect place to halt for a hot, warm meal to wear off your days tire and give you a sense of home? Then this is the place for you. Small, comfy and the place for your food dreams to become reality! Stumbling upon this place will be your best mistake and under estimating it would be an even better one. With professionalism there will be a hint of pure energy and empathy and you'll walk out a happy person.
Location: Dr Lelykade 222B| 2583 Cp, Scheveningen, The Hague
Cuisines: Indian, Fusion
Contact: 00 31 641426604
Rating: 4.5
Suggested Read: 10 Churches In Netherlands Which Offer A Glimpse Of The Ancient Structures Of Europe!
11. Gandhi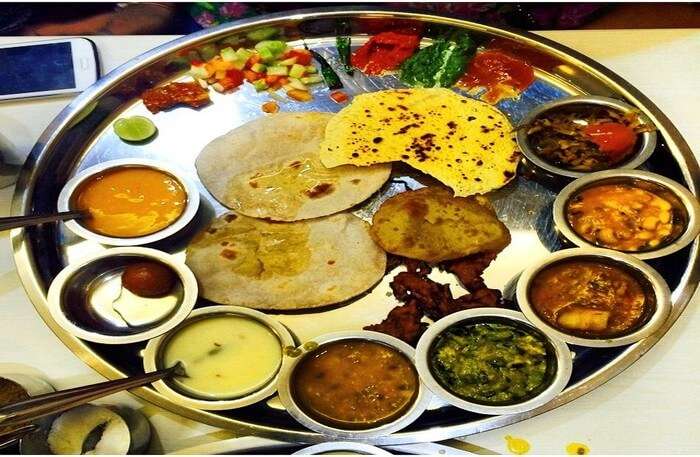 Definitely bring your family to this place. Eat the most delicious food that gave you the perfect essence of Indian sustenance. Encountered the most helpful and benevolent staff filled with kindness and an undying need to make you happy.
Treated yourself to subtle cost enthralling eateries that you know we're convenient and catered to quality. Done all these things? Then you've done it all right.
Location: Houtplein 2B 2012 DG Haarlem
Cuisines: Indian, Asian, fusion
Contact: 00 31 235322108
Rating: 3.5
12. Ashoka Restaurant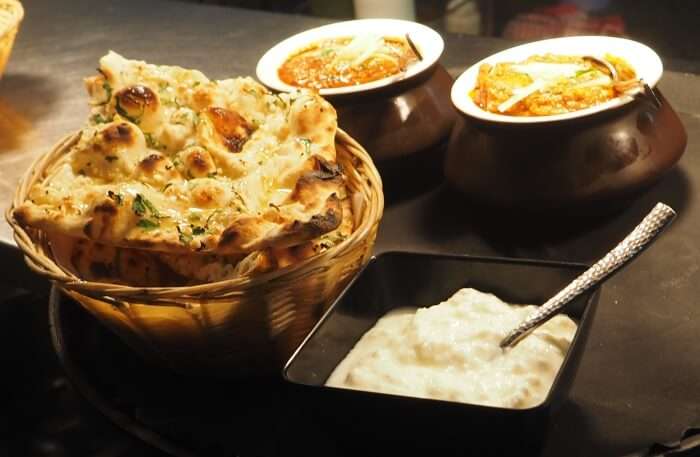 Presenting a blend of north and south, dishes that display India's past, its innovations and revolutions. The best butter chicken and the yummiest biryanis, the most tasteful halwas and the melt in the mouth gulab jamuns.
A small, cozy right fine diner right in the heart of Amsterdam close to the Dam square and the flower market, it's here to win hearts and it plans to stay.
Location: Spuistraat 54D, 1012 TV Amsterdam
Cuisines: Authentic Indian food (Blend of North Indian and South Indian with a wide range of sweets)
Contact: 00 31 206240066
Further Read: Netherlands Nightlife: 10 Best Places To Party Till Sunrise!
In a place famous for culinary greatness and the simplest yet highly bewildering eateries, we shortlist a few places for you to go to when you crave spicy, hot curries or the Indian revolutionary feasts to satisfy your sweet tooth. These 12 places will not leave you unsatisfied but might leave you longing and wanting for more and more while you spend your vacation at Netherlands. The adamant flavours, the wondrous fragrances and the sense of India will send a wave of "Indian-ness" through you, so buckle up. Happy feasting!
---
Looking To Book An International Holiday?
Book memorable holidays on TravelTriangle with 650+ verified travel agents for 65+ domestic and international destinations.
---