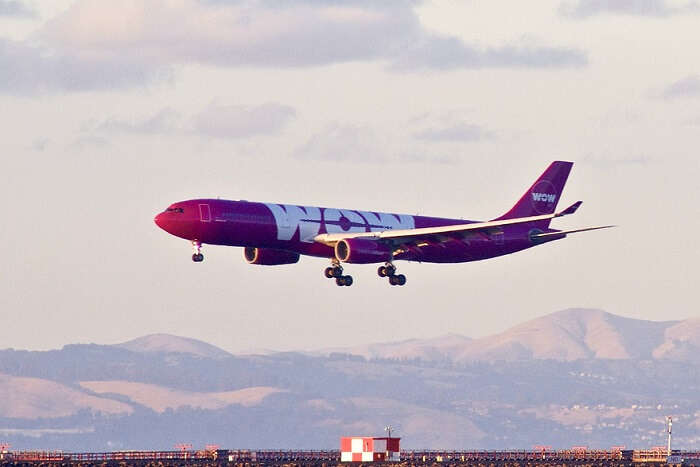 Good news desi vagabonds! You will soon be able to fly to the United States at the cheapest fare possible! Iceland's WOW Air recently announced that they will be starting cheap flights from India to the US with a layover in Reykjavik, Iceland, all at $199 (INR 13,499) one way for Basic Economy class. This is to initiate WOW Air's entry into South Asia and to also provide the first no-frills flight from India to North America.
WOW Air's Cheap Flights To US
Claiming to have slashed airfare to half of what full-service carriers demand, WOW Air will taking passengers from India to the US on their brand new A330neo wide-body. They also said that the promised fare of INR 13,500 will be on an ongoing basis, and not just as an introductory offer. And don't worry about the layover in Reykjavik. Most flights to North America fly over Iceland, so you aren't really going out of your way!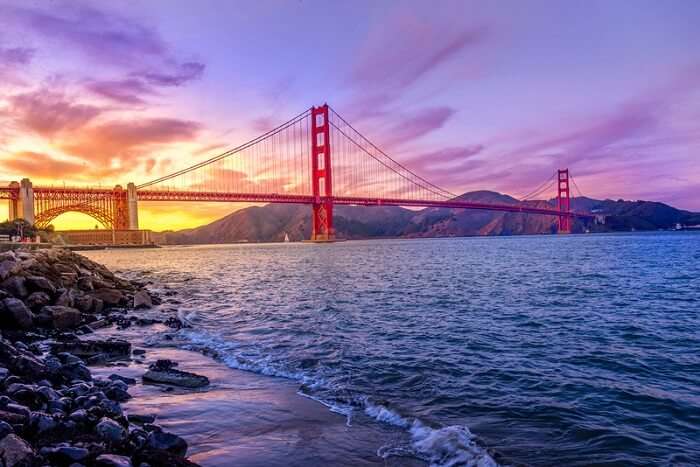 Suggested Read: Report Reveals The Best Day For Booking Flight Tickets & No It's Not A Tuesday!
This new initiative will be connecting Delhi to cities like:
Newark (EWR)
Washington DC (BWI)
Chicago (ORD)
San Francisco (SFO)
From these ports they will also provide connections to:
Though a place on the flight will just cost you 13k, there will be few unbundled charges that you need to be prepared for. This fare of 13k is inclusive of one seat (with 31" seat pitch) in the base economy class as well as a personal effect (small handbag, laptop bag) in the cabin. For instance, while a carry-on baggage will cost you INR 3,299/-, a checked-in bag will amount to INR 4,699. Also since meals aren't included in your ticket price, the starting price of in-flight food will INR 650.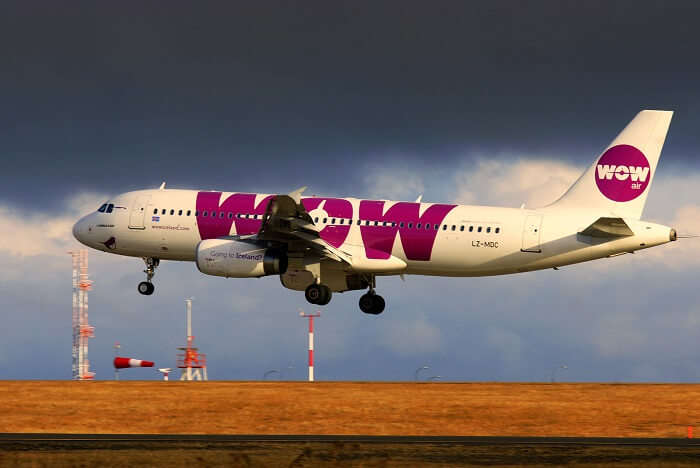 But if this little bump in the road doesn't bother you, and you don't really care how you get to your dream destination as long as you do, then this fare should really come about as incredibly affordable to the majority of the Indian population.
Date Of Commencement
WOW Air is planning to start flying from Reykjavík to Delhi 6 December 2018 onwards, and from Delhi to Reykjavik 7 December onwards. In the first month, there will only be three flights per week. However, from January 7, 2019 onwards, this number will go up to five times a week.
Further Read: Top 10 Places To Visit In Idaho For A Rejuvenating Holiday In This Gem State Of US
Excited already? You should be since WOW Air has already launched their India website and you can easily find these cheapest tickets if you pay attention to the 'MyWOW' label at the very top. Happy Tripping!