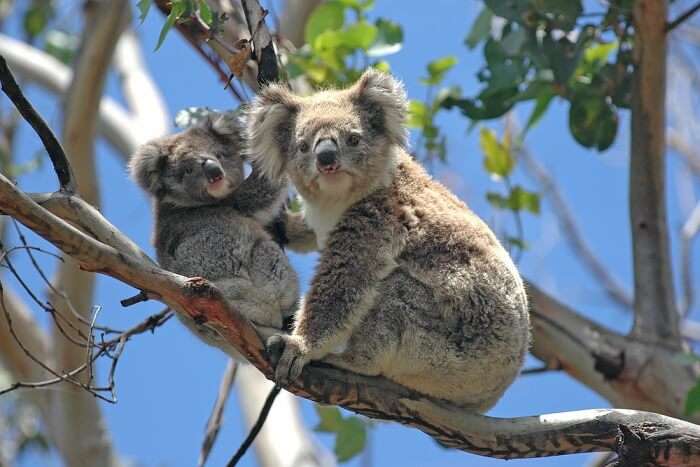 Melbourne is the capital of Victoria in Australia and one of the most livable places in the world. This is a great city with great healthcare, culture, infrastructure, stability, a great environment, and good educational facilities and entertainment centers including diverse restaurants, great zoos, and aquariums. There is a lot to do in this great coastal city in Melbourne and locals, as well as tourists, have a great time exploring the city.
The Mornington peninsula, the Yarra Valley, the coastline of the Port Phillip Bay, the Dandenong, and Macedon ranges make this area truly beautiful. There are many zoos in Melbourne that showcase wildlife from the region and also from all around the world.
6 Best Zoos in Melbourne
Marvelous Melbourne is home to many zoos, sanctuaries, wildlife parks and aquariums which are popular with the tourists as well as the locals in the region. The following are some of the best zoos in Melbourne:
1. Melbourne Zoo

The Royal Melbourne Zoological Gardens which is also commonly known as the Melbourne Zoo is one of the most popular zoos in Victoria and in Australia. This zoo was established in 1862 and is a large zoo with thousands of animals, birds, and reptiles that have been sheltered in this zoo. Some of the animals featured at this zoo include African Wild Dog, Asian Elephants, Otters, frogs, pelicans, seals, coati, tortoise, tamarin, kangaroos, gorillas, koala, penguins, baboons, and lions.
The zoo also has platypus, crocodiles, lemur, pandas, wombats, orangutans, Sumatran tigers, snow leopards, Tasmanian devils, and zebras among other animals. This is one of the best zoos in Melbourne with elephant trails, butterfly exhibits, a creation of a mini Asian rain forest, an orangutan sanctuary, and a section dedicated to the wildlife of the Australian outback. It also has a free flight aviary center, a lion exhibit, a section dedicated to marine wildlife, a reptile house, an African rainforest exhibit, and exotic animals from all over the world. A visit to this zoo is a great experience for children and adults as it displays many rare animals and visitors learn a lot about wildlife and conservation at such a large zoo in Melbourne.
Must Read: New Year In Australia 2022: Welcome The Upcoming Year Before Anyone Else Only Here!
2. Werribee Open Range Zoo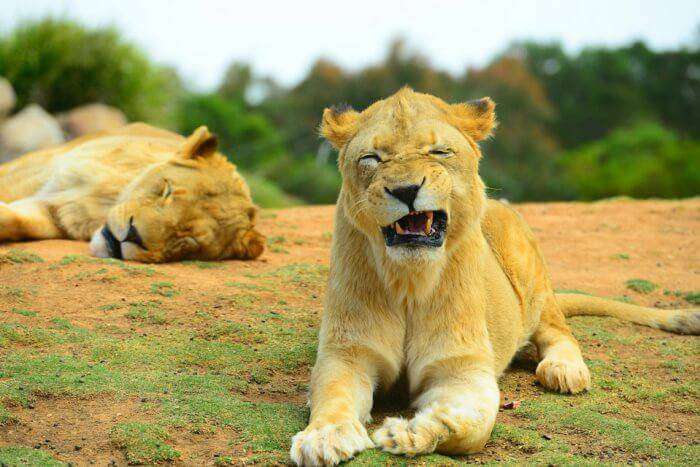 Africa is known for its safari animals and there are many different species of animals that call Africa their home. In Werribee near Melbourne, Australia, the Werribee Open Range Zoo is an African themed zoo in Australia. This is one of the best zoos in the list of zoos in Melbourne. Mostly there are many African species of animals and birds but there are also many Australian wildlife species which are part of this zoo. This is a great zoo for an African safari style outing and it is a great way for children to learn more about African culture and different animals from Africa. To name a few animals in this zoo, you can spot Hippopotamus, zebra, lions, giraffes, ostrich, meerkats, African wild dogs, antelopes, rhinoceros, camels, monkey's, cheetahs and gorillas. There are Australian animals like koalas, emus, and kangaroos which are also part of the zoo.
Suggested Read: Snorkeling in Australia: 10 Best Spots For Enjoying The Aussie Snorkeling
3. Healesville Sanctuary

Healesville Sanctuary is located in Healesville near Melbourne and this is a great zoo that mainly showcases native Australian animals. This is one of the best petting zoos in Melbourne where there are many animals that can be petted under zoo supervision of zoo officials. This zoo was opened in 1934, and there are many native Australian animals like wallabies, wombats, dingoes, kangaroos, owls, skunks, buzzards, kites, pythons, echidnas, emu, monitor lizards, native Australian birds, and platypus among other animals.
Suggested Read: 9 Best Australian Cafes For Those Big Time Foodie Travellers
4. Sea Life Melbourne Aquarium

Located on the banks of the renowned Yarra River, this Aquarium in Melbourne is a great attraction for locals and tourists. Many people ask are there any zoos in Melbourne that cater to marine wildlife. This aquarium is one of the best marine wildlife zoos in the city. This aquarium was opened in 2000 and there are different types of marine wildlife featured at this aquarium. This aquarium is located in the heart of the city and it has many features that make it a worthy visit. Some of the features at the aquarium include rainforests, crocodiles, penguins, mangroves, rockpools, seahorses, stingrays, sharks, sea turtles, sea dragons, and a variety of different kinds of marine life from all across the world.
Suggested Read: Drop Everything And Head To These 9 Islands Near Australia Now
5. Moonlit Sanctuary Wildlife Conservation Park

This Conservation Park is a bio park located on the Mornington Peninsula near the Melbourne city. This is an award-winning Wildlife Park with many Australian Bushland animals like colorful exotic birds, reptiles, dingoes, kangaroos, wallabies, koalas, pythons, cockatoos, parrots, possums, and Tasmanian devils. This wildlife park is famous for its day tours and particularly famous for its lantern lit night time tours and trails in the wildlife park. There are many rare night birds, and other animals featured at this park and it is a lot of fun to see these animals in their natural habitat.
Suggested Read: Scuba Diving In Australia: 10 Best Spots For Indulging In Diving Activities
6. Kyabram Fauna Park

There is a large fauna park in Kyabram where there are over 400 species of wildlife animals featured and sheltered at the park. This 55-hectare fauna park is situated near the city of Melbourne and is a great choice for a weekend trip or a day trip to a sanctuary like this outside the city. The Kyabram Fauna Park has an aviary full of exotic birds, a reptile house with many species of snakes and also crocodiles. This park also has many local Australian wildlife animals like wombats, wallabies, kangaroos, koalas, emus, echidnas, alpine dingoes, Cape Barren geese, and Tasmanian devils. This fauna park was established in 1976 and is a great place to visit for tourists and locals in Melbourne, Australia.
The answer to how many zoos in Melbourne is that there are plenty of different types of zoos in and around the city of Melbourne. Some of the zoos and wildlife sanctuaries in the Melbourne area include Halls Gap Zoo, Ballarat Wildlife Park, Phillip Island Wildlife Park, and Gumbuya World which is an amusement park with many wildlife exhibits.
Further Read: Paragliding In Australia: 10 Best Places For Touring The Australian Sky
Melbourne is a great city where there are many interesting places like zoos, sanctuaries and wildlife parks for tourists to visit. Many times visiting a zoo in Melbourne is a part of a tourist trip to Melbourne. Melbourne is a very modern and urban city but there are widespread rural areas and sanctuaries in and around the city. Australians are very in-sync with nature and the wildlife that is present in their country.Do you feel that it is the time to visit this place soon? Plan your next trip to Melbourne with TravelTriangle and know what all you can explore in this scenic land!
Frequently Asked Questions About Zoos In Melbourne
Here are some questions that you might want to know of, before you plan your next visit to this charming city of Melbourne in Australia with your loved ones!
In which zoo can you find kangaroos in Melbourne?
If you are on a vacation to Australia with kids, they will love to have the sight of kangaroos. Head to Melbourne zoo where kangaroos live in the replica of their original habitat. To visit red kangaroos, you can go to Healesville Sanctuary. You could also enjoy safaris in Melbourne at some of the zoos.
Why is Werribee Open Range Zoo special?
Werribee Open Range Zoo is a small piece of Africa in the middle of Australia. This is an African themed zoo where you can experience the African Safari where you get to know more about African culture.
Why visit the zoos in Melbourne?
Australia is widely appraised throughout the world for its varied world life. Once you are in Melbourne, you can get to know a bit of that by visiting the zoos in Melbourne.
Which are the best zoos in Melbourne?
There are top 6 zoos in Melbourne. Those are mainly, Melbourne Zoo, Werribee Open Range Zoo, Healesville Sanctuary, Sealife Melbourne Aquarium, Moonlit Sanctuary Wildlife Conservation Park, and Kyabram Fauna Park.
Where can you find crocodiles in Melbourne?
As per recent news, there are seven baby crocodiles are raised in Melbourne Zoo which is now only 40 cm. of length. You can visit them at this zoo.
Can you touch animals at the zoos of Melbourne?
You are not allowed to touch every animal at all the zoos in Melbourne. But, you can cuddle with koalas at Animal Park in Gippsland and Moonlit Sanctuary Wildlife Conservation Park.
What are the main types of animals you can see at Melbourne Zoo?
You can see African Wild Dog, Asian, Elephants, pelicans, species of frogs, otters, coati, seals, gorillas, tortoise, penguins, koalas, baboons, lions, and obviously, kangaroos.
Can you bring food to the zoo?
You can take your food and a blanket to sit on the grass and have a picnic at the zoo. But, never try to feed any food item to the animals.
How much does it cost to get into Melbourne Zoo?
It costs around INR 1800 per adult for one day to get into the Melbourne zoo.
Are there kangaroos in Melbourne Zoo?
Yes, there are kangaroos in Melbourne Zoo.
How old is the Melbourne Zoo?
The Melbourne Zoo was established in the year 1862, making it almost 157 years old.
---