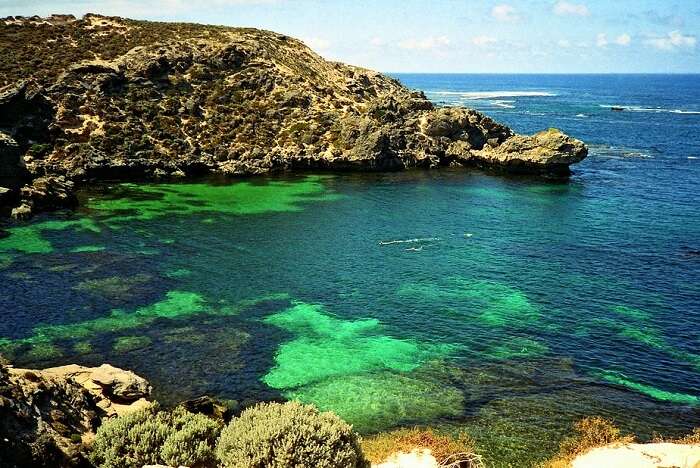 Australia is surrounded by 8222 islands within its maritime borders. There are lots of islands near Australia that are popular and attract the tourists to visit them and also many islands that are not-so-famous which makes a perfect location if you are looking for a secluded holiday. Explore the wildlife zones of Kangaroo Island in South Australia or French and Phillip Island in Victoria.
Top 9 Islands Near Australia
Confused about which island to visit? Don't sweat it. This article will give you a list of top 9 islands near Australia which you can visit during your vacations:
1. Bruny Island
Bruny Island is a 362-square-kilometre island located off the south-eastern coast of Tasmania, Australia. Bruny is a popular day-trip spot for those who are visiting Australia's largest island. The narrow isthmus that connects North Bruny to South Bruny is the island's scenic natural feature. You can spot the fairy penguins and seal colonies, rainforest walks, fantastic beach walks and towering cliffs.
Distance from Australia: 2357 km
Must Read: 7 Fascinating Temples In Melbourne That Are Enchanting Beyond Your Imagination
2. Magnetic Island
Magnetic Island is an island 8 kilometres offshore from the city of Townsville, Queensland, Australia. More than half of the island is covered with National Parks providing sanctuary for animals from wallabies to wild koalas. Coral reef "Maggie" makes a popular spot for snorkeling and the island is named by Captain Cook because of the magnetic effect it had on his ship's compass.
Distance from Australia : 1506 km
3. Christmas Island
Christmas Island is an Australian territory in the Indian Ocean, lying south of Java, Indonesia. Most of the flora and fauna are indigenous to the island and more than 60 percent of the lands in Christmas Island is protected as National parkland. The Island's most celebrated, most famous endemic species are the Christmas Island red crabs. The annual red crab mass migration to the sea has been called one of the nature's greatest wonders and takes place each year around November.
Distance from Australia : 3385 km
Suggested Read: Explore The Best Nightlife In Melbourne To Know Why It's The World's Most Attractive City!
4. Phillip Island
The Phillip Island attracts more than three million tourists every year. The Island provides an opportunity to view penguins in their natural habitat, making it a huge attraction. Phillip island is a favourite summer getaway for Melburnians and a famous surf spot. Other popular activities include hiking, biking, fishing and sailing. The island's a home to wallabies, wombats, kangaroos and koalas.
Distance from Australia : 1819 km
5. Rottnest Island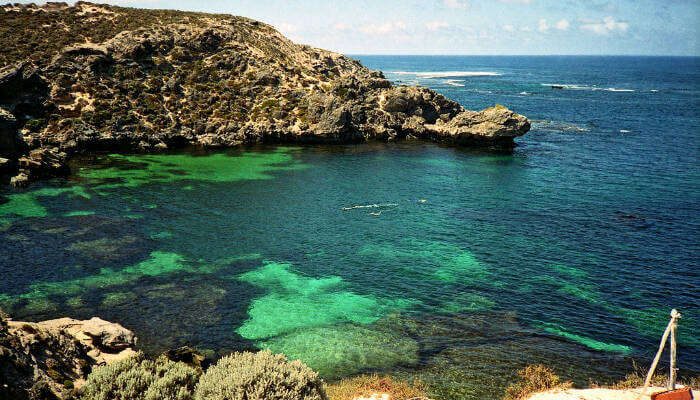 Rottnest Island is located just offshore from the city of Perth, in the Western Australia. The most famous of the hundreds of islands off the West Australian coast, Rottnest is best known for its population of their quokkas! Stunning reef, plentiful beaches makes the island great for swimming. The best way to explore the island is by bike because the only transportation allowed on the Island are the Government vehicles.
Distance from Australia : 1928 km
Suggested Read: 10 Mesmeric Places To Visit In Melbourne
6. Lord Howe Island
Shaped like a crescent moon, Lord Howe Island is a remote tropical isle located in between Australia and New Zealand. It is a perfect location for swimming, snorkeling and diving. Large numbers of birds nest on the island, so grab on those binoculars and become an avid bird-watcher. Adventurers can take a guided climb up to the island's towering peak, Mount Gower.
Distance from Australia : 2563 km
7. Kangaroo Island
More than a third of the island is covered with the National parks where thousands of wallabies, koalas and kangaroos roam freely. There is also an abundance of sea-going creatures from penguins to fur seals and sea lions. Sand dunes of Little Sahara, rocky cliff formations, caves and Flinders Chase National Park, the island in Australiais a complete adventure package.
Distance from Australia: 1212 km
Suggested Read: Honeymoon in Melbourne: A Detailed Guide For Everything You Need!
8. Fraser Island
Fraser Island, off of Australia's eastern Queensland coast, is the world's largest sand island which stretches over 120 kilometers. For hundreds of thousands of eons, ocean currents have deposited sand on its shores. However, the island is no desert. Fraser is famous for its dingo population, and it's said to be one of the best places in the world to watch humpback whales.
Distance from Australia: 1944 km
Suggested Read: 15 Best Hotels In Melbourne For Every Wallet Size
9. Whitsunday Island
The Whitsundays are made up of 74 islands located within the Great Barrier Reef Marine Park. The island is remnants of volcanoes that erupted ages ago. Whitsunday Islands boast some of Australia's most surreal and beautiful landscapes. The white sands are composed of silica which prevents the heat retention, making it perfect for leisurely barefoot strolls along the beach.
Distance from Australia: 853 km
Further Read: 9 Fun Things To Do In Melbourne For A Hell Of A Trip
Islands near Australia are paradise with their unique beauty. From the soft and cold sands of Whitsunday Islands to the penguin parade on Phillip Island, visit Australia for a trip of a lifetime.
---
Looking To Book An International Honeymoon?
Book memorable honeymoon on TravelTriangle with 650+ verified travel agents for 65+ domestic and international destinations.
---