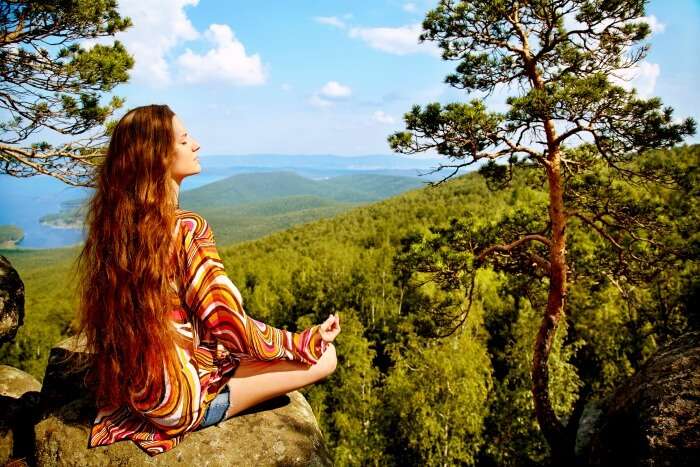 A land of contradictions and contrasts, India will overload your senses with vibrant colors, exotic fragrances, ambrosial food, energetic culture. The people of India are likely to be some of the most hospitable you will ever meet in all your travels. The food, the culture, the architecture, the beauty and the entire vibe of India will pamper the traveler in you for life. Think before you plan your trip as there is a high chance, you might never want to leave India and return home.
So here we have a list that would make you pack your bags, hop on the next flight to India and get spoilt for a lifetime!
Rajasthan: Where luxury is a way of life, live like a King!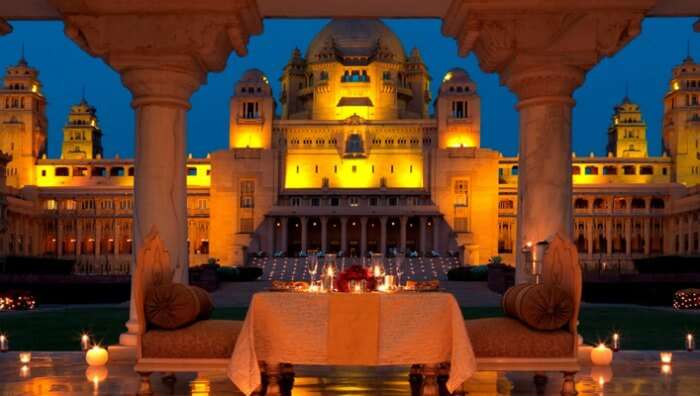 Let me ask you this! Have you ever been pampered to the core of your being, in a setting suitable for a king? If not, you NEED to head over to Rajasthan, a land where luxury is not out of place even in the desert, majestic forts converted into hotels are not a rarity. The fort of Chittor, the Hawa Mahal of Jaipur, and the Jal Mahal of Udaipur are mere starters, there is much more to explore.
Suggested Read: You Can't Ignore Rajasthan Anymore Because 'Jaane Kya Dikh Jaaye'!
North East: Where all you do is celebrate the beauty of nature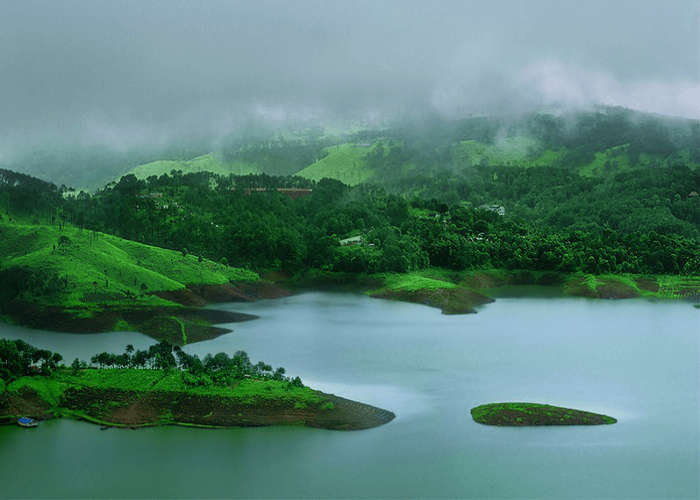 After years of being lost in the glamor of the new world, the North East states of India are coming out in the limelight. Nagaland, Assam, Meghalaya and Mizoram should be on your radar, if you enjoy scenic beauty, tranquility, quirky food habits, and of course, a rich reserve of culture. Walk the living root bridge in Meghalaya, dance to trance at the Hornbill Festival of Nagaland, and fish in the choppy waters of Brahmaputra River in Assam.
Suggested Read: 15 Secrets Of North East India Locals Have Been Keeping To Themselves
Delhi: Know what heaven tastes like!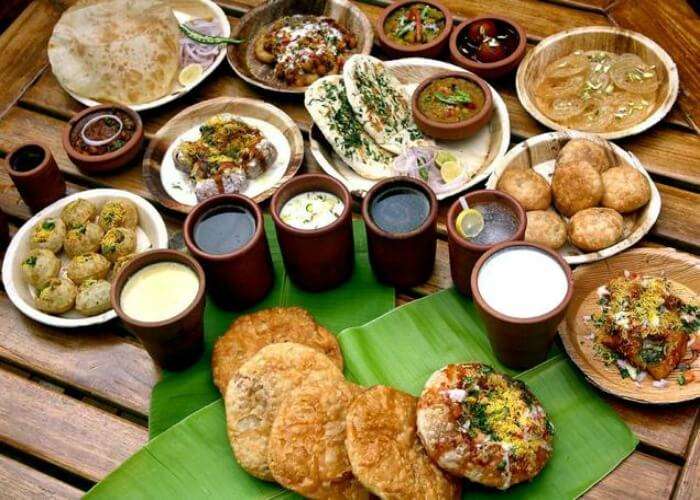 The little quirks of Delhi set it apart from the rest of India. The heart of the nation, the street food of Delhi is probably more famous than the heritage sites. Craving some spice in your life? Walk over to your nearest Golgappa stand! Something a little more filling? How about the deep fried chole bhature? And don't forget the golden jalebis for the people with a sweet tooth.
Suggested Read: The 15 Most Haunted Places In Delhi You Must Visit in 2022
Andaman: The blues you would not want to get rid of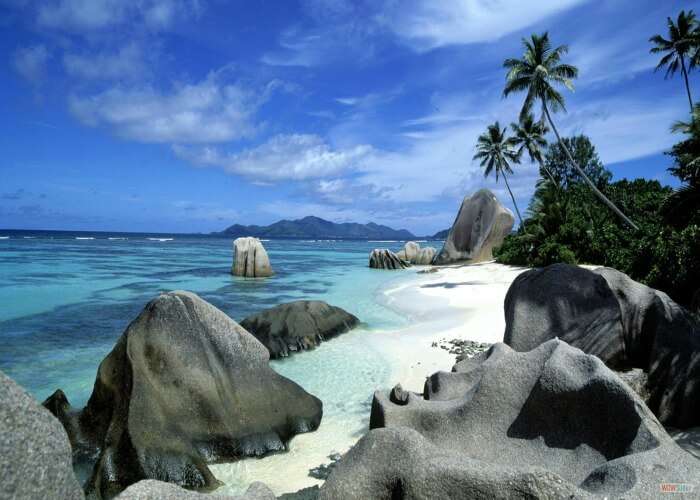 The picture perfect beauty of Andaman is fit for a postcard. The wind-swept palm trees, the bone-white beaches, and the unspoiled coral reefs would look good on your Christmas card, now wouldn't it? Add to that a visit to Barren Island, a marine volcano, which was last active in 1994, and the snake-laden pits of Viper Island, and I think your bucket list is pretty much done with!
Kerala: Where relaxation meets unsurpassed tranquility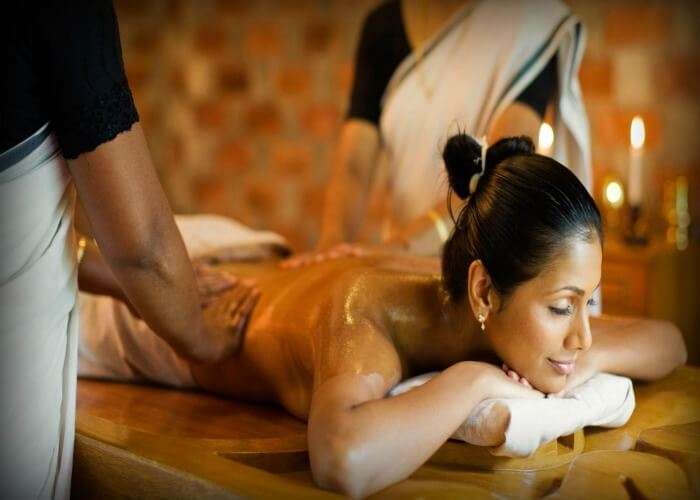 The spice plantations and the tea-covered hills barely scratch the surface of this state. Kerala is also about Ayurveda and health and wellness therapies, and hey don't knock it till you have tried it. There is something very soothing about those aromatic oils, and expert masseuses kneading your tiredness away. Come to Kerala for the scenic beauty, stay for the Ayurveda, and return for the tranquility.
Kashmir: Heaven on Earth that would redefine your idea of beauty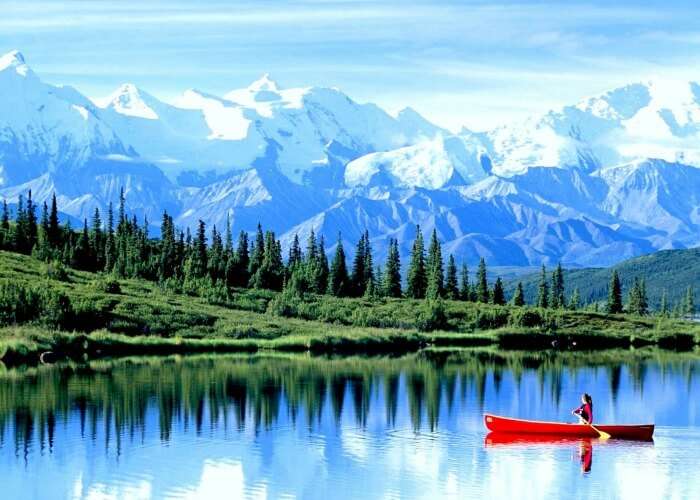 Heaven on Earth! You think they have used this phrase way too often? Well maybe, but Kashmir has its own reasons to be called so. It really is beautiful, with rolling hills and snow capped mountains, but what will strike you as more beautiful would be the spirit of the people living in this disputed land. You must visit Kashmir at least once in your life, and witness first-hand the amazing hospitality as well as beauty here.
Suggested Read: 30 Unbelievably Beautiful Places To Visit In Kashmir One Cannot Miss In 2022!
Ladakh: Will keep pulling you back, such is the charm

For starters, yes, Ladakh is barren, very rocky and rough, and quite desolate for miles around. But, there is a stark beauty that paints the land in shades of brown during summers, and in a pristine white during winters. Even the lakes change color here, depending on what time of the day you look at them. Ladakh will make a traveler out of you, and hey, those roadie-type pics won't look too bad on your Facebook profile.
Suggested Read: Trip To Ladakh: When In Ladakh, Always Expect The Unexpected!
Gujarat: Turns anyone into a shopaholic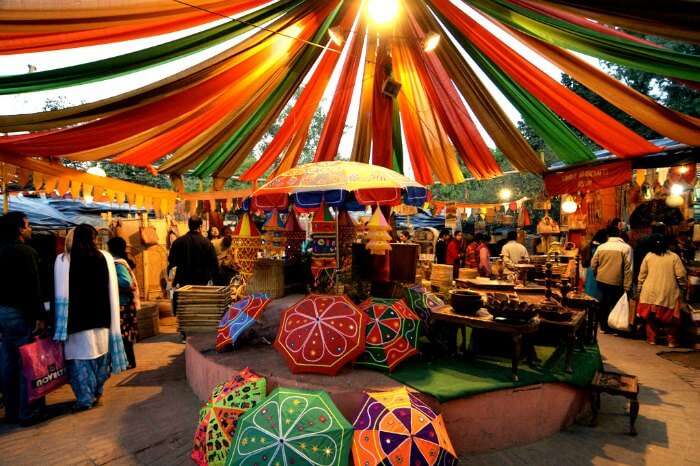 Now, Gujarat is another story of a royal heritage, cultural extravaganza and a food philosophy that will leave you asking for more. Here, there are beaches, and national parks to watch lions from close quarters, and even the remnants of an ancient city in the form of Lothal. Gujarat is also perfect if you have a penchant for shopping, with vibrant markets mushrooming all over the state.
Goa: Brings out the party animal in you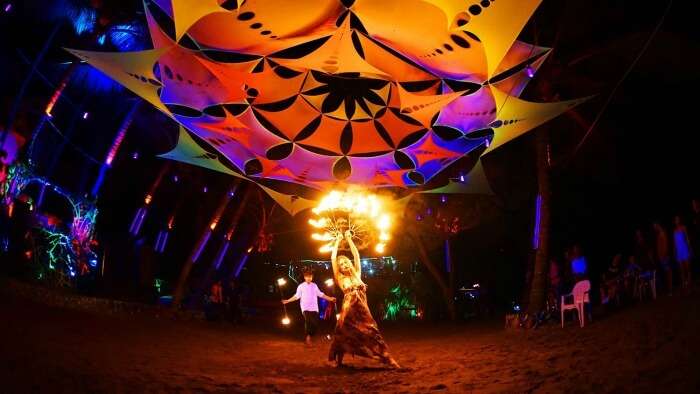 Of course, you know Goa! It's all parties and late nights and booze there, right? Well kinda, but there is more to it. go on over to South Goa, and the crowds thin out, the water sport hecklers take a step back, and you can be at peace picking shells or building a sand castle. In Goa, if you know the place well, it is possible to mix parties with peace and quiet. Also, hope you do know that Goan seafood, feni and port wine are the best in India, if not the world.
Varanasi: Gives you a spiritual high, literally!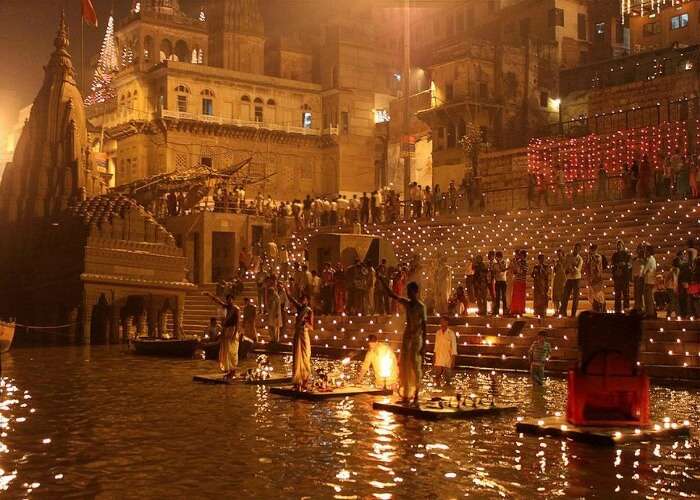 Have you ever wondered about the cycle of life? In Varanasi, you might just find all the answers if you give yourself up to the ministrations of the mighty Ganges. Spend time on the river bank at Assi Ghat, wolf down spicy snacks at Kachori Gali, or simply lose yourself in a spiritual experience at any of the temples that dot the city. Who knows, you too may attain enlightenment like Buddha did.
Himachal Pradesh: An experience parallel to none!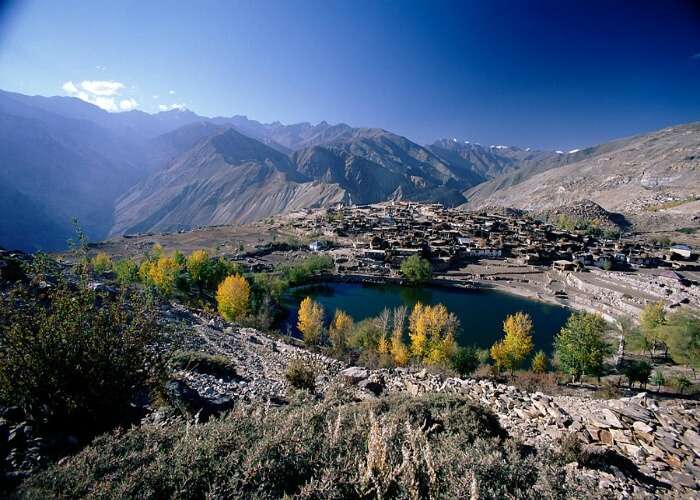 Is Shimla your favorite hill station? You do know there is more to Himachal than Shimla, right? It is one of the most popular vacations spots in all of the country, and the hospitality you get here is something you will never tire of. Locals love to share their stories and sometimes, their food, with the tourists, and if you ever get such a chance, grab it with both hands, be it Shimla or Solan.
Suggested Read: Looking For A Holiday In The Secluded Heaven? Book A Trip To Tirthan Valley Right Away!
Maharashthra: The beautiful blend of architecture and nature, you wouldn't see anywhere else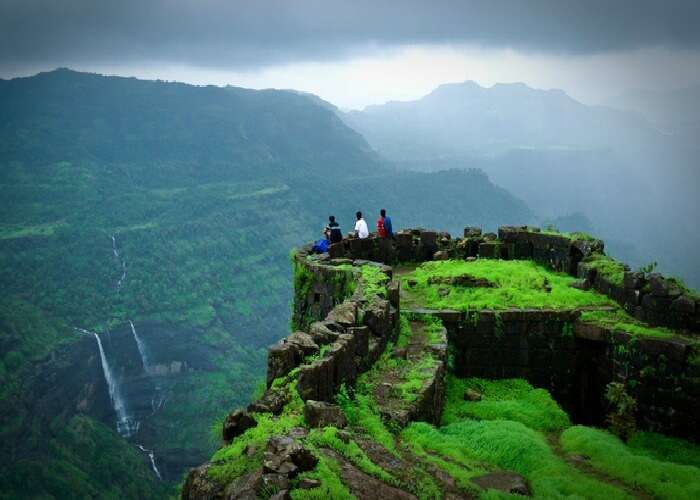 Image Source
Mumbai is home to Bollywood, and all your favorite stars. What's that? Bollywood isn't really your scene? Even then, when you visit Maharashtra you won't be untouched by the Glitz and Glamour of the Indian Film Industry. Don't forget the famed Khandala and Lonavala hill stations, strawberry farms of Mahabaleshwar where you can pick your own fruits and the ancient caves of Ajanta and Ellora.
Andhra Pradesh: Amazing wonders that leave you wanting for more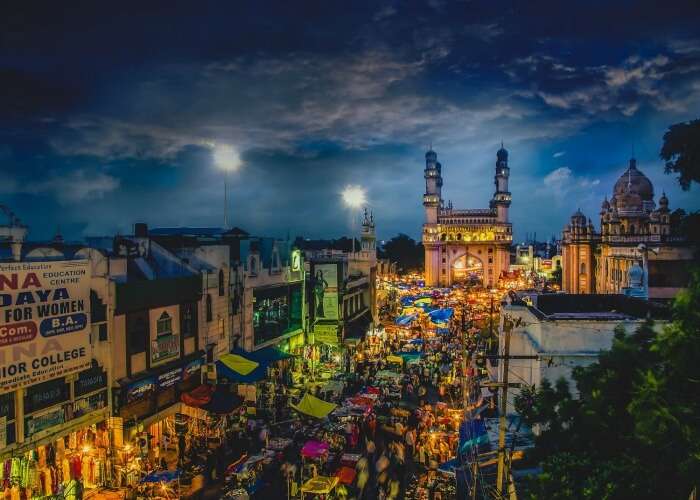 Hyderabad is not just famous for the Char Minar and the chicken Biryani! Consider visiting Andhra Pradesh for the sea beaches of Vishakhapatnam, the waterfalls of Tirupati, Undavalli Caves of Vijaywada, and the lush greenery of Nellore. It also helps that Hyderabad is considered to be one of the most hospitable cities in the country, so get ready to be treated like royalty.
Pondicherry: The place you want to grow old at!

A former French colony, Pondicherry will always be etched on your hearts once you pay a visit here. Prepare to leave all your tension behind, and get ready to enjoy a laid-back feeling. It's not just the beaches, the promenades, or even the delicious food, but it is the feeling of being at peace with life. And all of this, without even you going to the Aurobindo Ashram. But on a serious not, we do recommend you spare a couple of hours at the ashram to get in touch with your spiritual side.
Suggested Read: 20 Mysterious Places In India To Visit In 2022 More Bizarre Than The Bermuda Triangle
A trip to India is not just a holiday, it is a journey. So are you ready to be mesmerized by the amazing experience India has on offer? Visit India now!