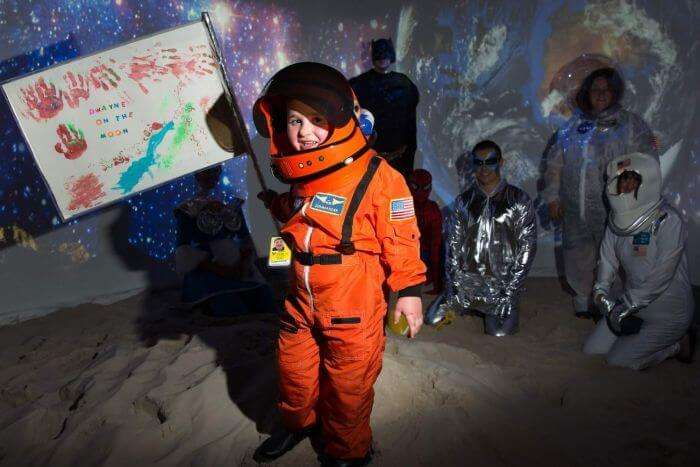 He may be tiny, but he has successfully completed a 'mission to the moon', something that we spend our lives only dreaming about! All within the confines of the Adelaide Airport in Australia, 4-year old Dwayne Frankie has been granted his lifelong wish of going to the moon!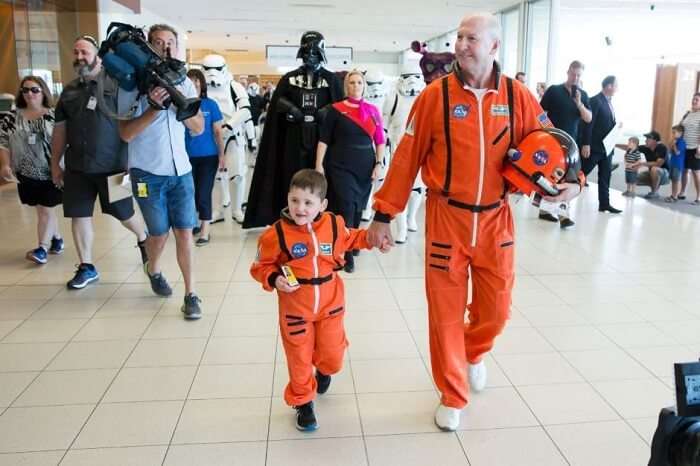 Frankie has epilepsy and has spent most of his young life in hospital, battling uncontrollable seizures almost every day. But that had never diminished his yearning of going into outer-space. لعبة قمار للايفون And just a day ago, the collaborative efforts of the Make-A-Wish Foundation and Qantas allowed the little adventurer to complete his intrepid voyage to 'space', bringing the toddler boundless joy!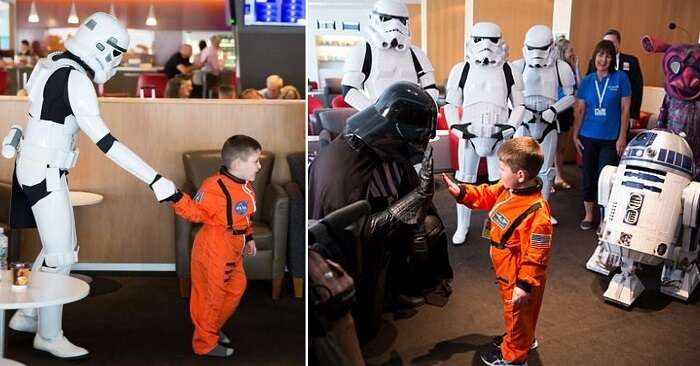 Flanked by Star Wars Stormtroopers and accompanied by Batman, Spiderman, and some aliens, a space-suit clad Dwayne hopped through the airport to his first destination – Mission Control at the Qantas Club – as cameras and family members tailed behind him.
At the 'Mission Control', a crew of Qantas 'astronauts' awaited him. They invited him into a hangar that had been transformed into an intergalactic wonderland, complete with moon rocks.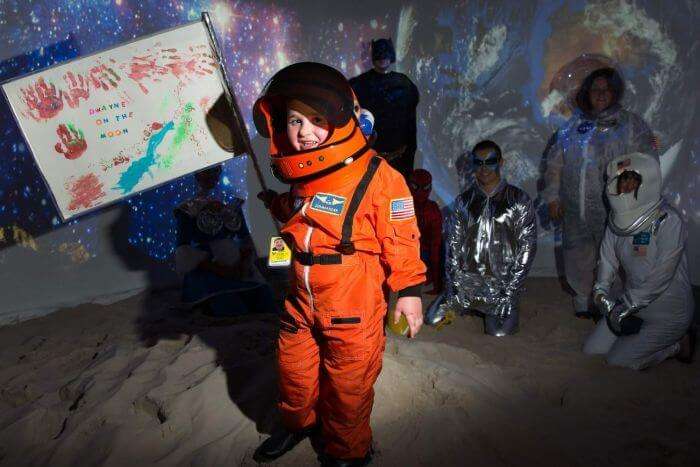 An ecstatic Frankie completed his mission by planting on the moon's surface a cute hand-painted flag that said 'Dwayne On The Moon'.
It was a dream come true for the little guy (and his parents) who had forever longed for an adventure outside hospital walls. "You see his worst…to see him with a smile is awesome. You can't describe it, it's just great," said his father, Philip.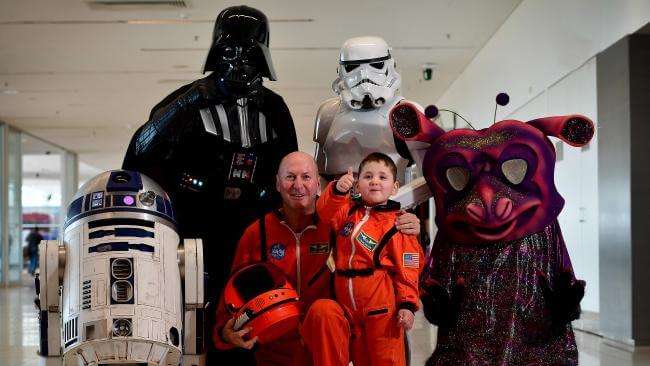 Describing their son's special day as "phenomenal", his mother said that her boy had the time of his life on his mission to the moon.
"Dwayne is absolutely elated after the experience. He looked at the moon early this morning and said 'I went there last night!'," she told the Press later. "It has been the most wonderful experience and our family will be forever grateful to Make-A-Wish and Qantas for making our little boy's dream come true."
Comments
comments