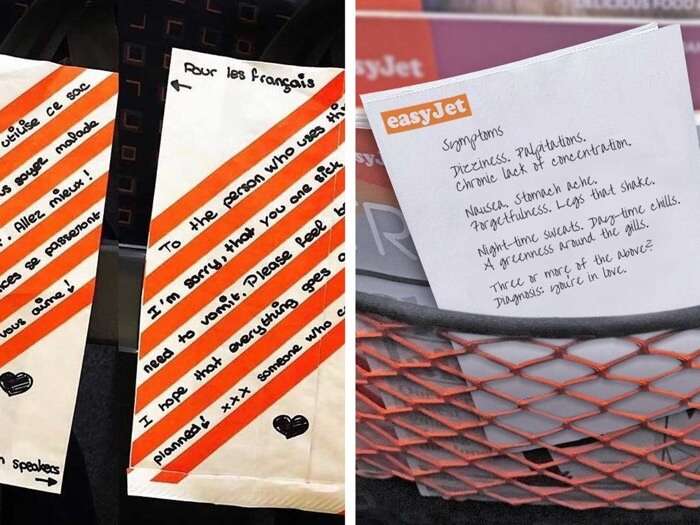 When was the last time you wrote a poem? Well, it's time to brush up your creative poetry skills, because they can get you free flight tickets on one of the best British airlines.
According to The Metro, EasyJet officials claim that passengers often leave poems on barf bags for other day-dreamers and lovers onboard. So, EasyJet has come up with a special promotional offer for all their hopeless romantic travelers on their flights, asking them to write poems on the back of its barf bags.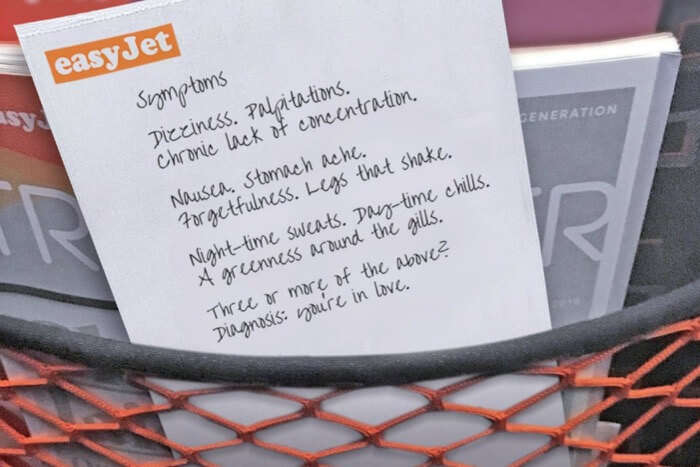 Image Source
Just in time for Valentine's Day, all you need to do is grab your sick bag (preferably unused!) on an EasyJet flight, let your creative horses run wild, and write a smashing poem on the back of it. Once you're done, you'll need to share an image of it on Twitter or Instagram tagging @easyJet and using the tag #LoveSickSonnets. This will give you a chance to win a pair of tickets to any destination within the airline's network.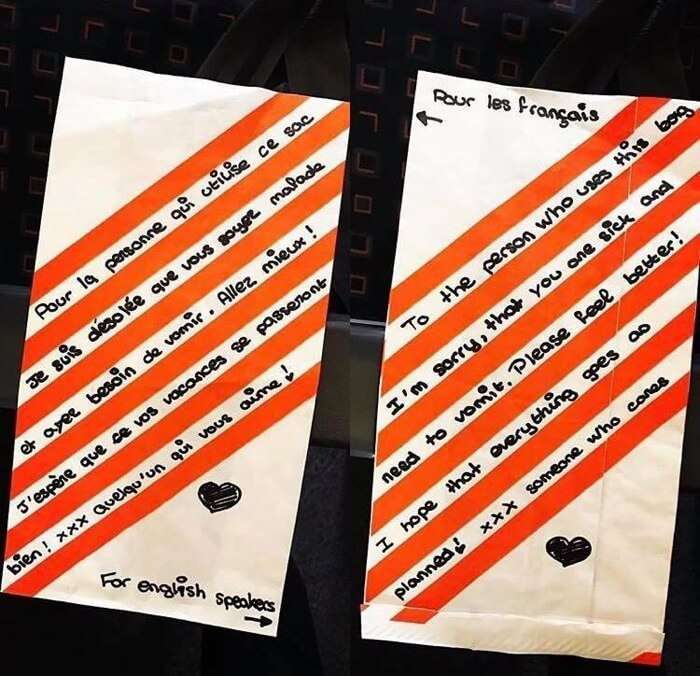 Image Source
The winner of the contest will be decided by Daisy Goodwin, an author and a poet who wrote the script for the PBS show 'Victoria'. "Who hasn't felt sick with anticipation traveling to see the one you love? It may be a short flight but emotionally it's a long haul – poetry is the perfect way to claim that turmoil, and arrive with a heart full of such loving words," she said when asked about her take on this initiative.
This trend was started by a French passenger who wrote a kind note on a barf bag for the next passenger to be seated there. All thanks to this genius, numerous couples now stand at a chance to win free flights for their mini-honeymoon this V-Day!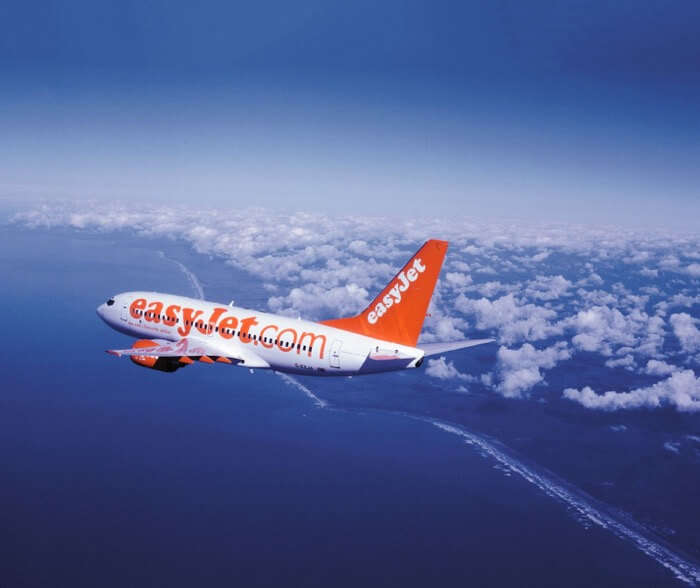 Image Source
Challenge your inner Byron, Keats, and Wordsworth and pen some romantic lines on the back of EasyJet's passenger sick bags to win the most memorable holiday of your lives, or at least just to flaunt your creativity before the world! The campaign will run until the end of February 2022. So don't wait and get going right away!