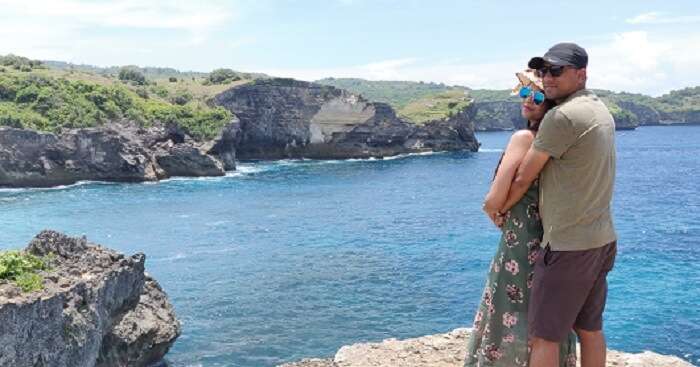 Known as the heart of Indonesia and home to some really beautiful beaches, Bali is much more than just a holiday destination. It is one of the most romantic destinations with its scenic landscapes and exciting nightlife. Bali offers you a memorable and picturesque vacation. This phenomenal destination should be on every traveler's list and while Shubham and his wife were looking for a destination to celebrate their love and the first wedding anniversary they thought of exploring Asia and its beaches, so they thought what better than Bali in terms of beaches, resorts, nightlife and thrilling water sports. Spending 5 days in Bali was nothing less than a dream that we lived. The hospitality and management at all the places were absolutely fantastic. 
My wife and I are people who love traveling and after visiting Europe for our honeymoon last year we wanted to take it up a notch and try something different this year and that is how we planned for Bali. We wanted to visit some pristine beaches, explore the nightlife and have some thrill by indulging in adventurous water activities and the destination was spot on. Thanks to TravelTriangle for making our trip an unforgettable experience. The trip was a complete value for money experience. Definitely coming back to them for more!
Details Of Our 5 Day Romantic Trip To Bali
Trip Type: Romantic Trip
Cost: INR 43,750- 50,000 Per Person
Duration: 4 Nights 5 Days
No. Of People: 2 Adults, 0 Child
Inclusions: Breakfast, Sightseeing, Transfers, Accommodation, Private Cab
Exclusions: Lunch, Dinner, Airfare, Visa, Travel Insurance
Travel Agent From TravelTriangle: Timeless Trips
Must Read: Top 3 Markets In Badung Regency Bali Which Are Ideal For All Shopaholics
5 Day-Wise Itinerary For Our Bali Honeymoon
Day 1: Arrival
Day 2: Water Sports, Sight-seeing
Day 3: Nusa Penida beach trip
Day 4: Water rafting, Sight-seeing
Day 5: Departure
Experiences That We Had On Our 5 day Trip To Bali
These are some of the best things which we enjoyed while on our 5 days in Bali trip which will also give you some ideas to plan yours too.
1. The Thrill Of Water Sports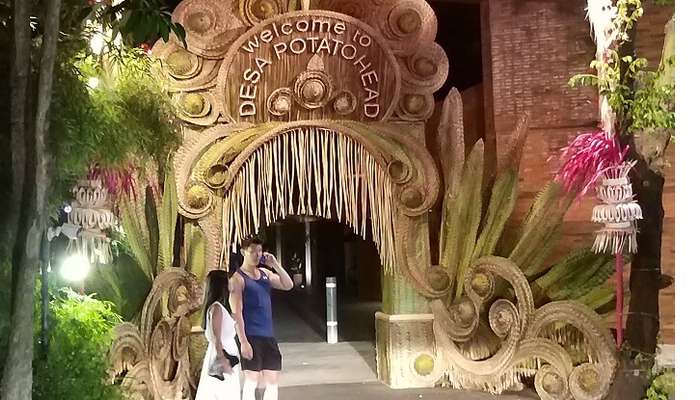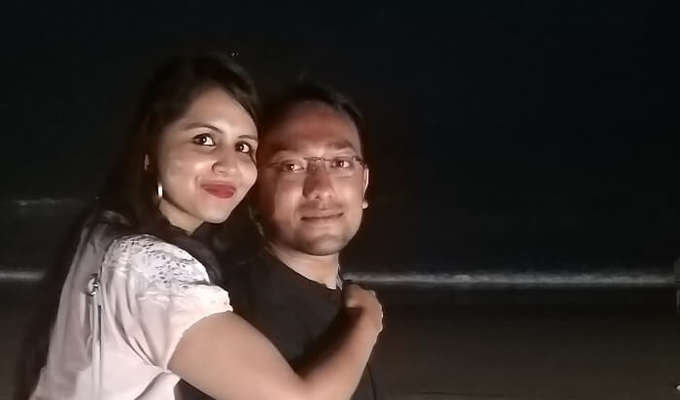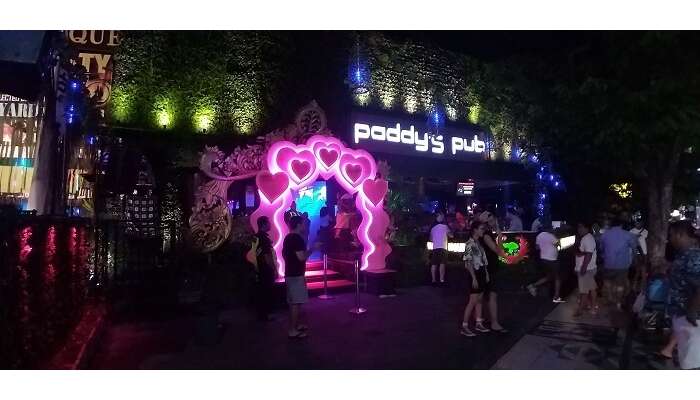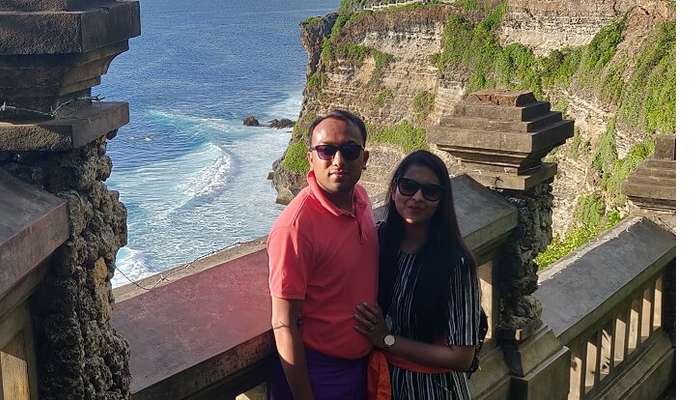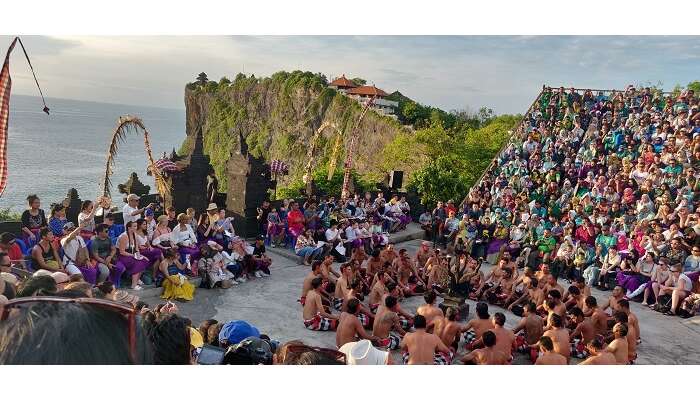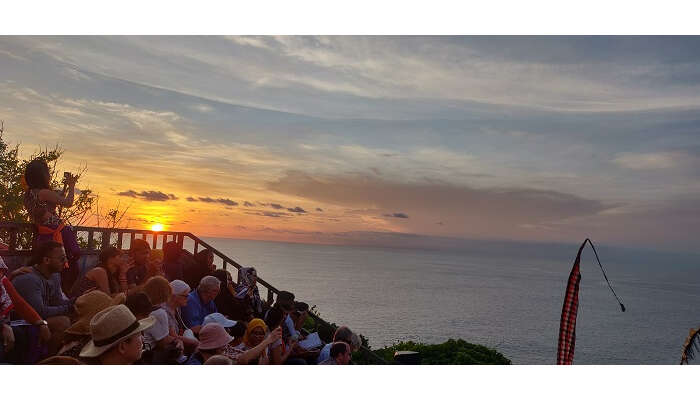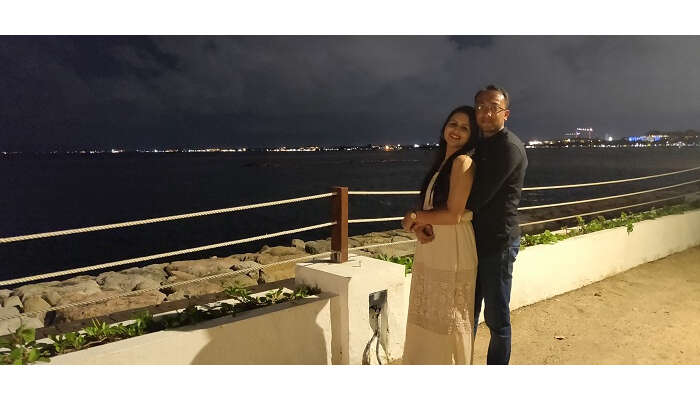 Like most of the people, we too used to think that Bali was just about beaches, temples and scenic landscapes but our myth was broken when we got to know about the wide range of water sports we could try when at Bali and we decided we will give it a shot. We tried Adventure Parasailing for the first time and enjoyed it a lot. Another activity that blew our mind was Sea-walker and you must indulge in it on your 5 days in Bali.
Suggested Read: Bali On Budget: Smitesh Tells The Best Pocket-friendly Excursions In Bali
2. Sunbathing At Nusa Penida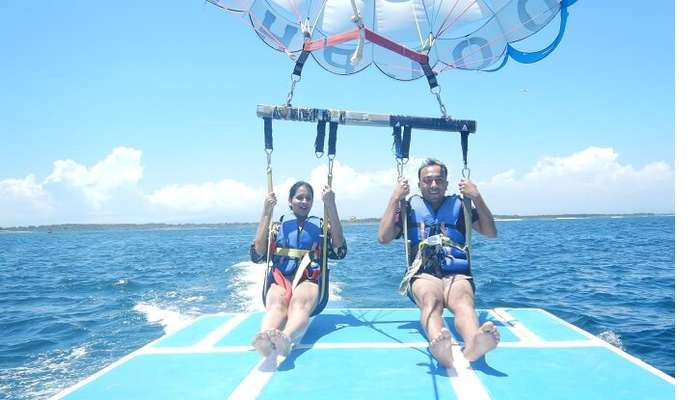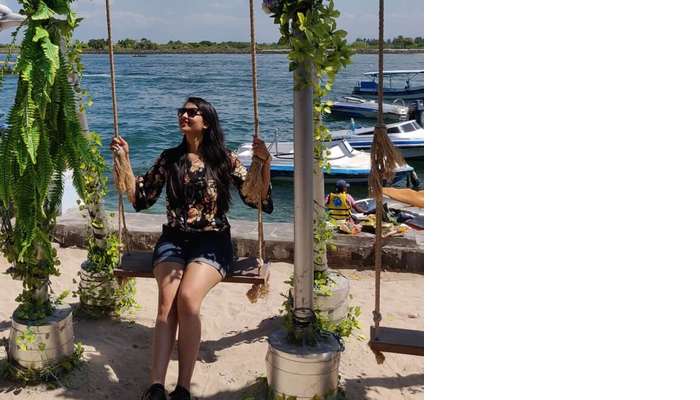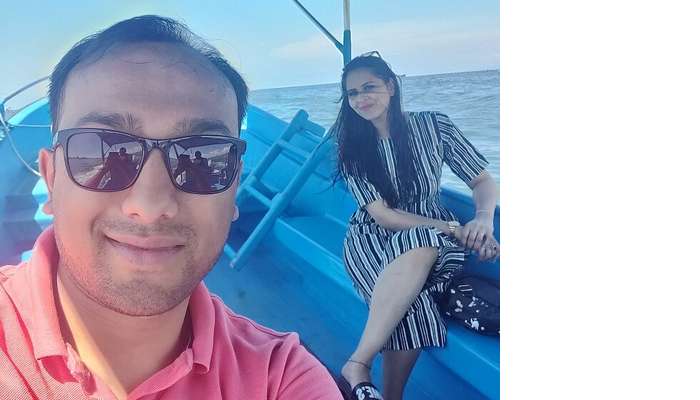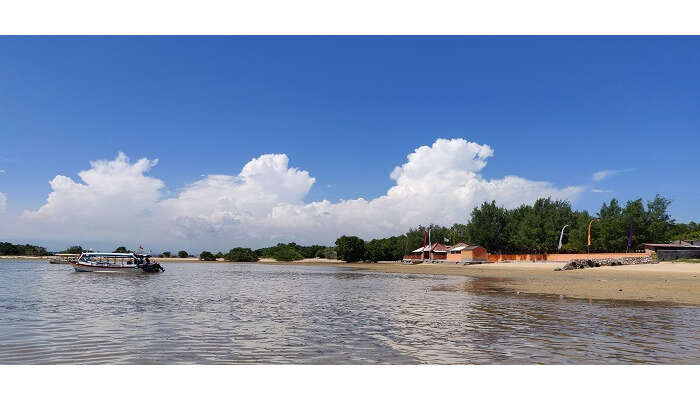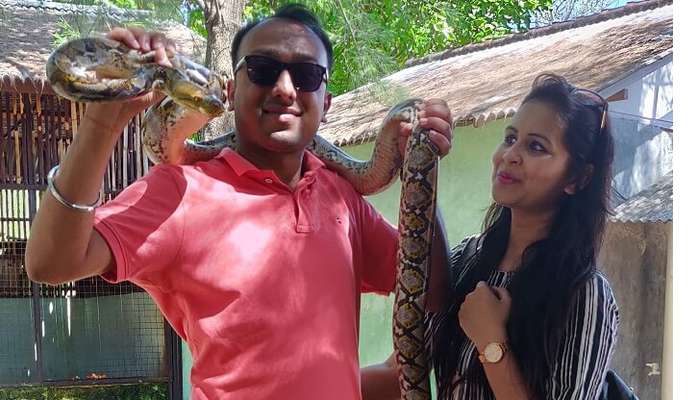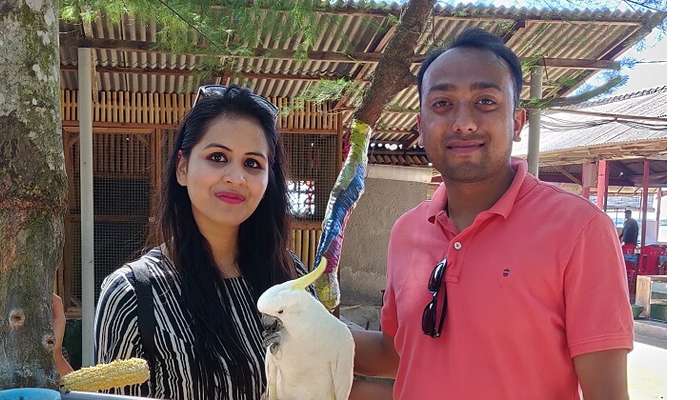 The day we spent at Nusa Penida is an unforgettable experience. We arrived at Nusa Penida – Pakeh Harbor and then proceeded to go to Broken Beach. Broken Beach or Pasih Uug in Nusa Penida was very calm and soothing because it was far from residential areas and was exactly what we needed. The monotony of everyday life does take a toll sometimes and going on a 5 day trip to Bali was quite refreshing.
Suggested Read: 3 Awesome Restaurants In Klungkung Regency Bali To Witness Balinese Culture!
3. Indulging In An Aromatic Experience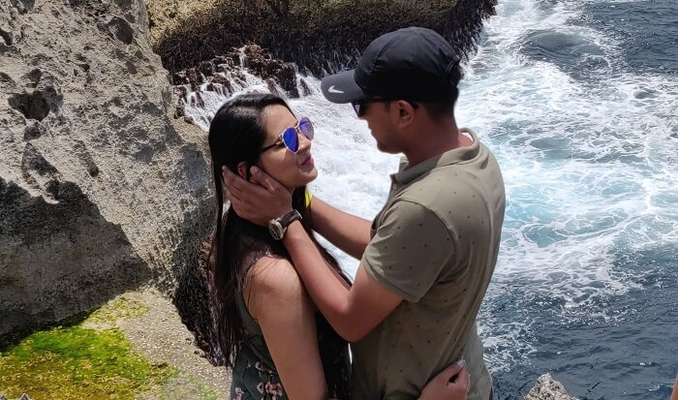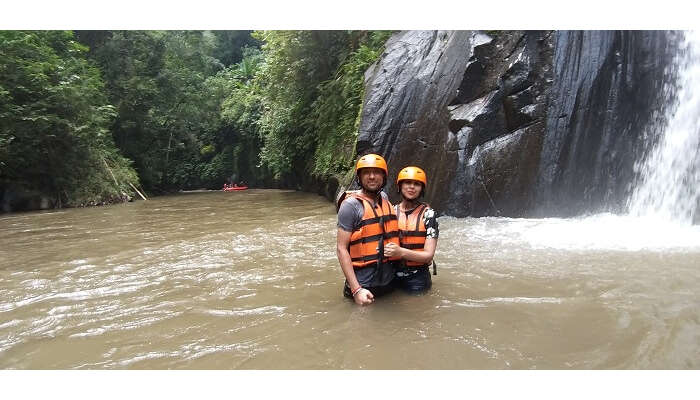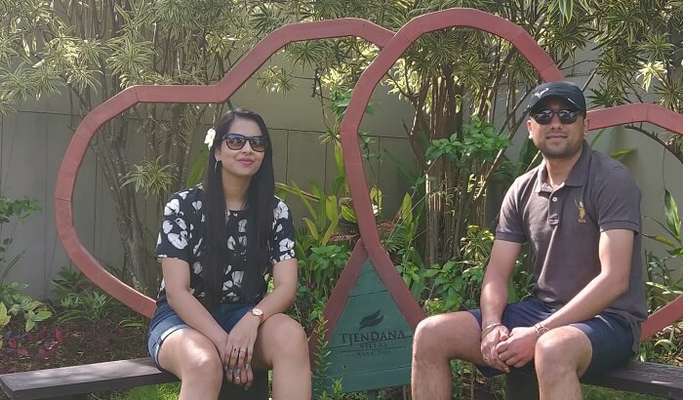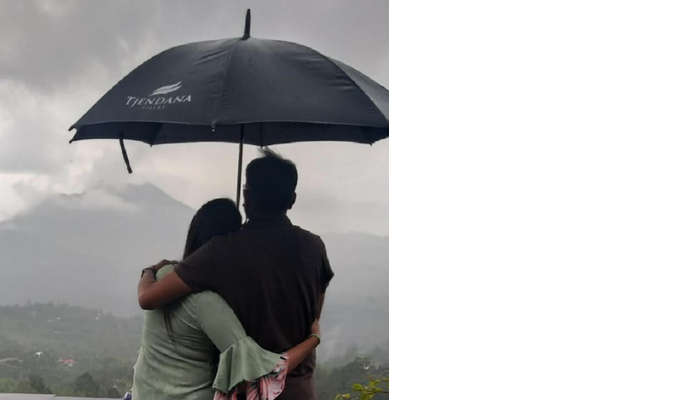 A visit to one of the most beautiful sights of Bali, the Coffee plantations and Mount Batur Volcano was something no one should miss out on their trip to Bali. The incredible views of the volcano and walking through the coffee plantations absorbing the aroma and a unique coffee tasting experience was what made it all worthwhile.
Suggested Read: 3 Astonishing Places To Visit Near Neka Art Museum Bali In March 2021!
Tips For Planning How To Spend 5 Days In Bali With Your Loved One
While you are visiting Bali don't miss out on watersports and nightlife at Seminyak and Kuta
Carry some ready to eat food if you are a vegetarian.
If you are converting your currency only when you reach Bali, make sure you get it done from a registered currency exchanger.
Get a good deal and bargain a lot while paying for water sports.
Don't forget to carry a camera.
Suggested Read: 3 Exciting Markets In Jatiluwih Bali For All The People Who Love Shopping
Our Experience With TravelTriangle
We have always planned our trips by ourselves because we could never trust that someone will make our trip exactly the way we wanted it to be. However, with the option of getting a customized 5 days in Bali trip, TravelTriangle became our knight in shining armor and we would love to plan our future trips too with them. Thanks for making our trip an unforgettable experience and giving us so many memories to cherish.
Further Read: 5 Amazing Places To Visit In Jembrana Regency Bali In September
Bali is a heaven for those whose souls crave for pristine beaches and a vibrant nightlife. There is so much to experience you will be surprised but more than that you will be awestruck! So, think no more and go ahead and plan your 5 Days in Bali with TravelTriangle and have a time of your life!
Frequently Asked Questions About 5 Days In Bali
Q. Are 5 days in Bali enough for honeymoon?
A. Yes, 5 days in Bali are more than enough for a honeymoon.
Q. Is Bali safe for couples?
A. Yes, Bali has always been very peaceful and is pretty safe for couples.
Q. Is Uber available in Bali?
A. Yes, Bali does have Uber services but it's mostly functional in Kuta and Seminyak.
Q. What is the best time to visit Bali?
A. The best time to visit Bali is from April to September.
Q. Are there any age restrictions on buying or consuming alcohol in Bali?
A. Although the drinking age as per law is 21 years, it's not enforced strictly. Alcohol is not even expensive and can be bought at restaurants and convenience stores.
Comments
comments