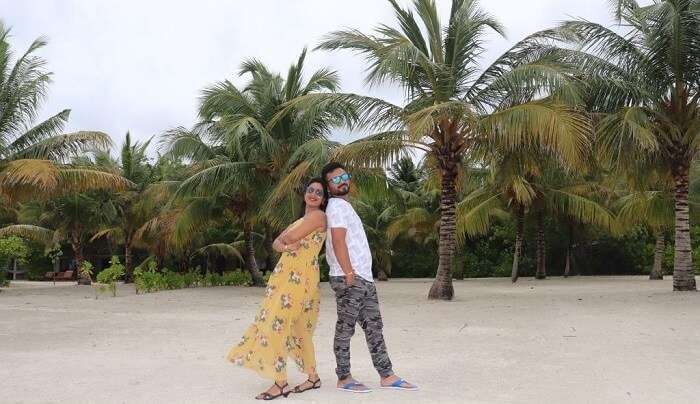 It was always on the list. The beautiful islands, crystal turquoise water, Glowing beaches, amazing water sports and the obvious water villas. The perfect location for an exotic romantic honeymoon. As dreamt, our honeymoon stood up to our expectations and we had lots of fun.
Details Of Our 5 Days Trip To Maldives
Trip Type: Honeymoon
Cost: INR 110000
No. Of People: 2
Duration: 4 Nights 5 Days
Inclusions: Meals, Airport transfers, Airfare, GST included
Visa, Sightseeing,Honeymoon freebies, Entrance fees/Extra activities
Exclusions: Lunch, Private cab, Travel insurance
Itinerary Of Our Trip To Maldives From Kochin
Day 1: Arrival
Day 2: Water Sports
Day 3: Leisure Day
Day 4: Leisure Day
Day 5: Departure
Must Read: 27 Best Beaches In Maldives For A Relaxing Time With Your Partner
 Maldives Weather In September
Pleasant weather, and bright days made our honeymoon even better. It also rained a little. It was all good. We enjoyed sightseeing and explore the beaches completely. The weather was not so hot and we made great memories together.
How To Reach
We took a flight from Ranchi to Mumbai and from there we took a direct flight from Kochi to Male. It took around 5 and a half hours and the journey was extremely comfortable.
Suggested Read: Snorkeling In Maldives: Your Ultimate Guide To Explore The World Under Water
Experiences On Our 5 Days Trip To Maldives
Here is all that we experienced in Maldives on our wonderful honeymoon.
1. Relaxing On The Beach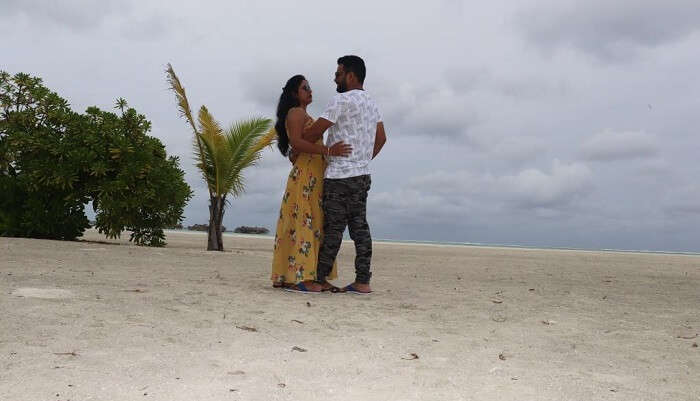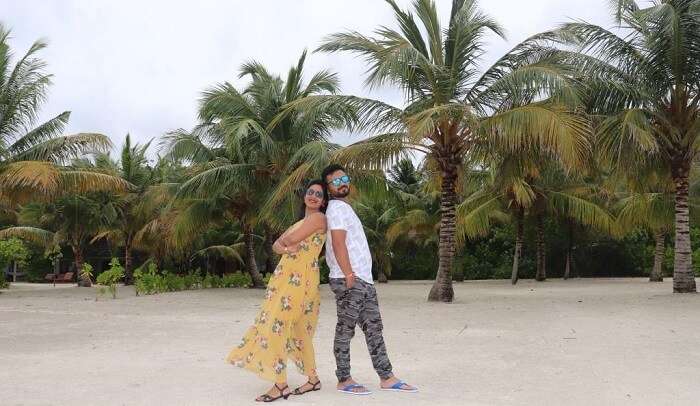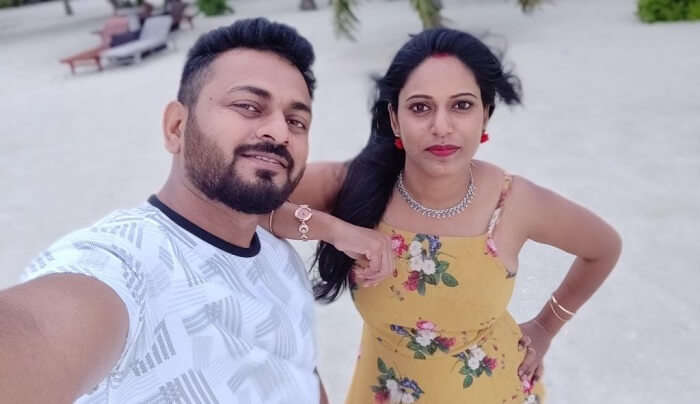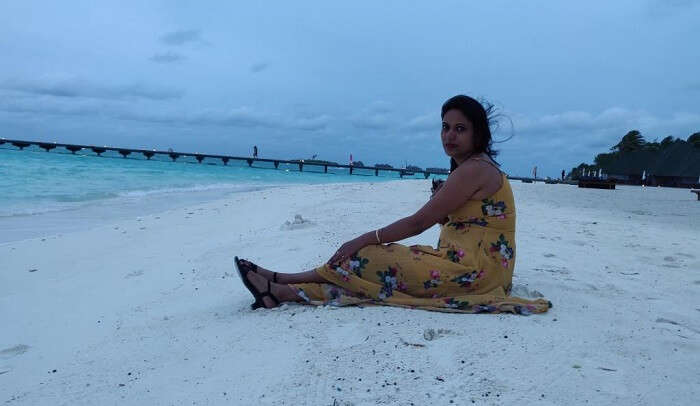 One of the best experiences on the trip was relaxing on the beach. The soothing experience for a wonderful vacation and the sunset and sunrise views lured us completely.
2. Indulging In a Lot Of Water Activities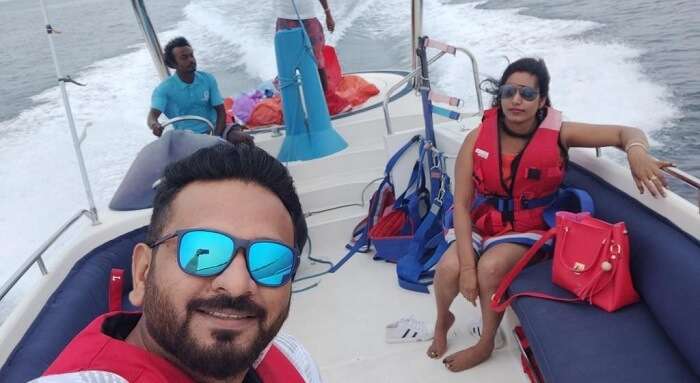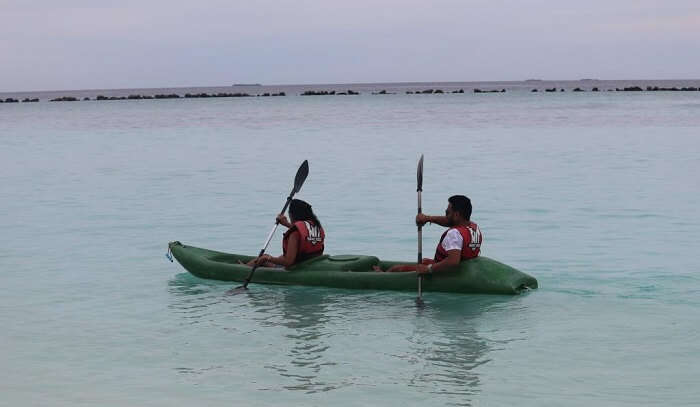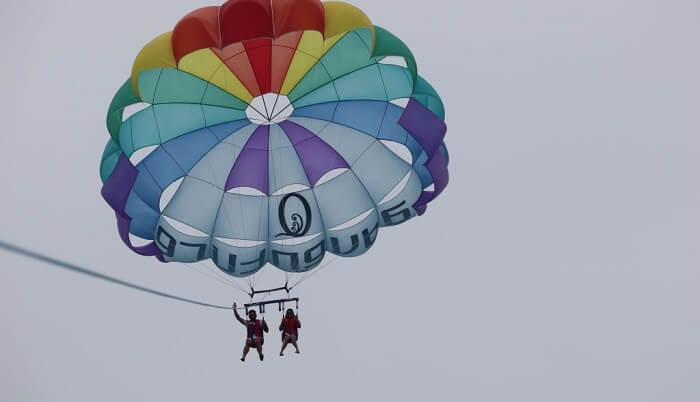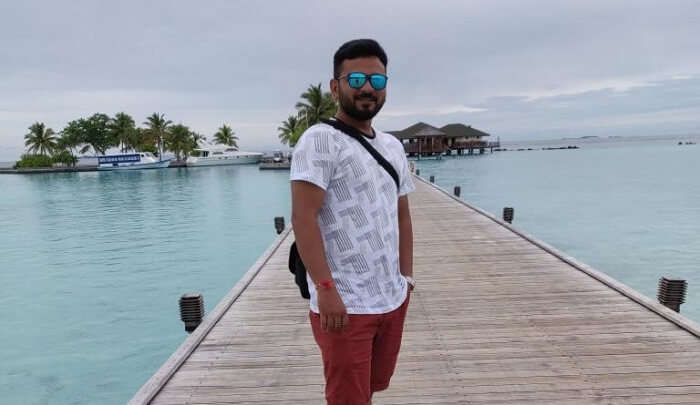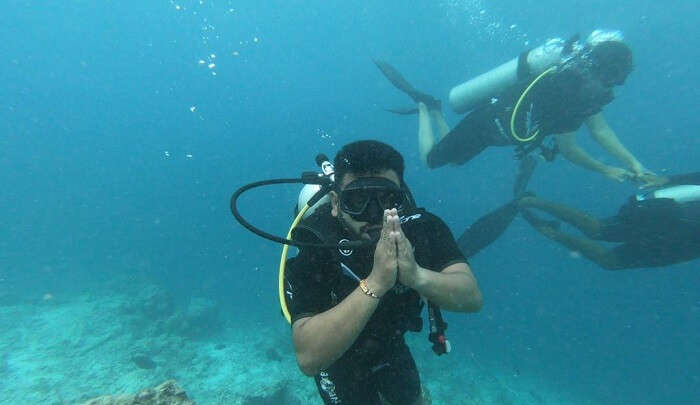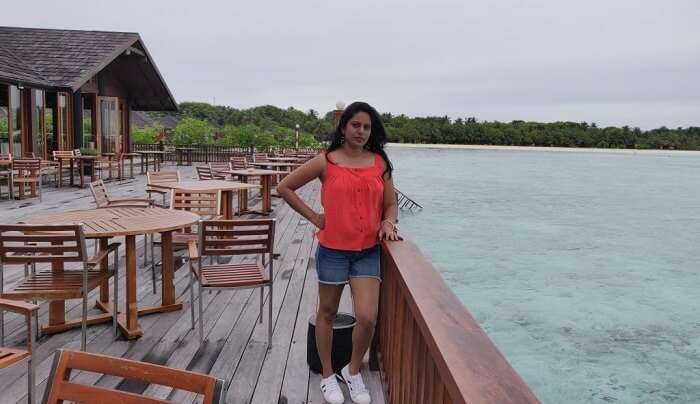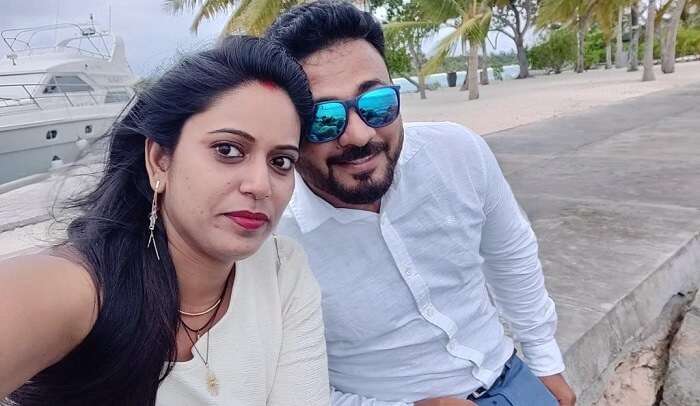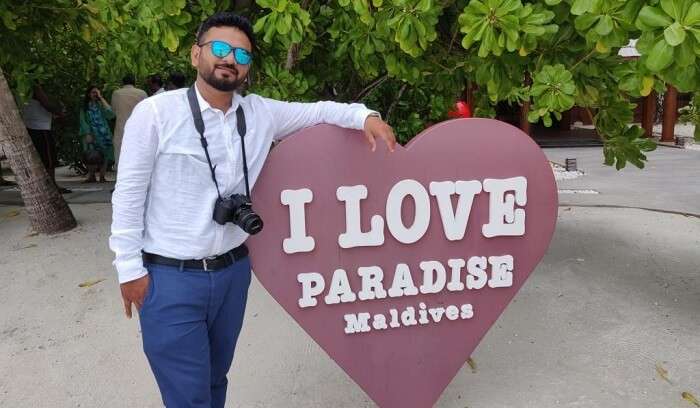 Mesmerized with the beautiful island we went for swimming and snorkeling. We went for parasailing, canoeing and a lot of other adventure activities. Jumped from our water villa into the seaHad some beer, Enjoyed a live band in the night.
3. The Brithday Celebration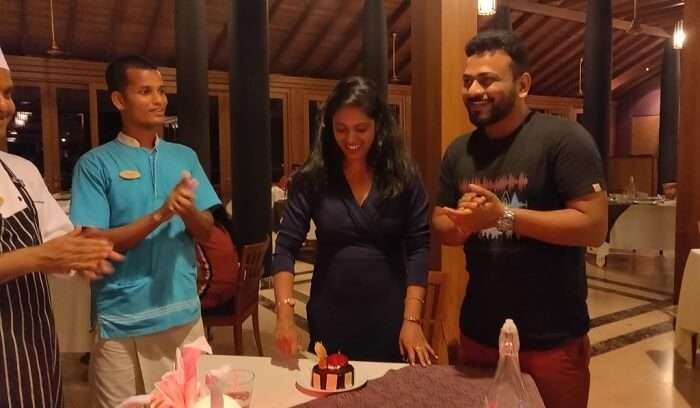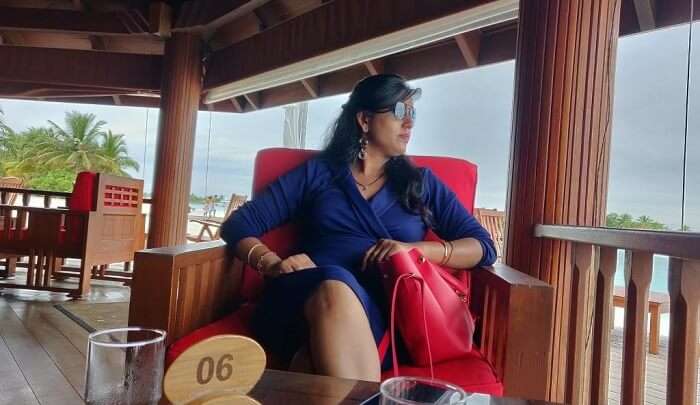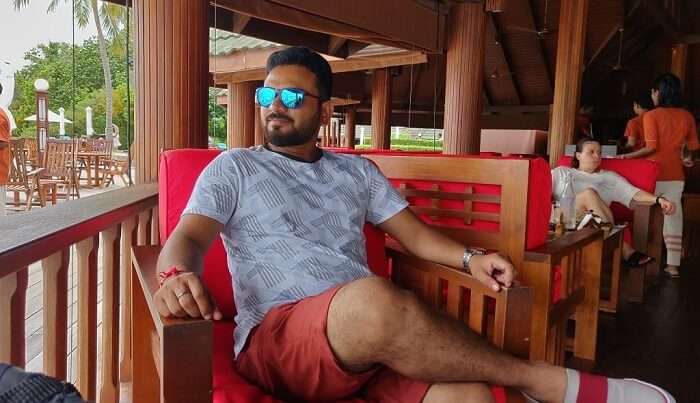 My wife's birthday celebration was a memorable event on this trip. Special arrangements were made for dinner and we enjoyed the romantic setting. It was one of the best birthdays of her life.
Suggested Read: Let Ashish's Honeymoon Trip To Maldives Tell You How To Have A Super Romantic Holiday
Where To Stay In Maldives
We had stayed at the Paradise Islands Resort And Spa in Maldives. The  beach was amazin and the people were great. The hospitality of the staff was world class. We were extremely satisfied with the neat and clean beautiful rooms. The stay at water villa was an amazing experience and we also enjoyed the different types of activity on each day like live band, activities, etc.
Food On 5 Days Trip To Maldives
Some of the best restaurants in Maldives that we found to be extremely amazing were:
Bageecha Restaurant: Table was reserved already in our name. Variety of food options available. Indian, Chinese, Italian, South Indian. Live kitchen was there. Quality of food was excellent.
The Lagoon Restaurant: Situated in the middle of the water villas, with an open terrace part where you can enjoy the view of baby sharks, sting ray and many fishes. Beautiful restaurant and amazing food with reserved tables. They celebrated my wife's birthday with a cake and birthday song.
Shopping 5 Days Trip To Maldives
Didn't buy much as the souvenir shops were costly for my budget. I would suggest others to buy from Male island shops, will get things cheaper than the resort islands.
What To Pack For 5 Days Trip To Maldives
Pack light with more shorts and inner wears
Carry sunglasses and hats
Pack enough sunscreen
Suggested Read: You'll Soon Be Able To Catch A Ferry From Kerala To Maldives
Travel Tips For A Trip To Maldives
We advise future travelers to book their packages on time since prices tend to raise later.
Always stick to a budget and then book the best suited package.
Maldives is worth a visit of not less than 4 days so plan accordingly
All the water sports are a must-try in Maldives
Our Experience With TravelTriangle
Travel Triangle provided me with many quotations to compare and book accordingly in the budget. The agent dealt with very politely and provided us everything we demanded from him in the package. It was a great experience.
Further Read: 4 Days Honeymoon In Maldives: The Holiday That Was Absolute Perfection And Romantic
If you too are looking for honeymoon destinations around the  world then your must consider Maldives as an option. Plan your trip to Maldives with TravelTriangle and make beautiful memories together.