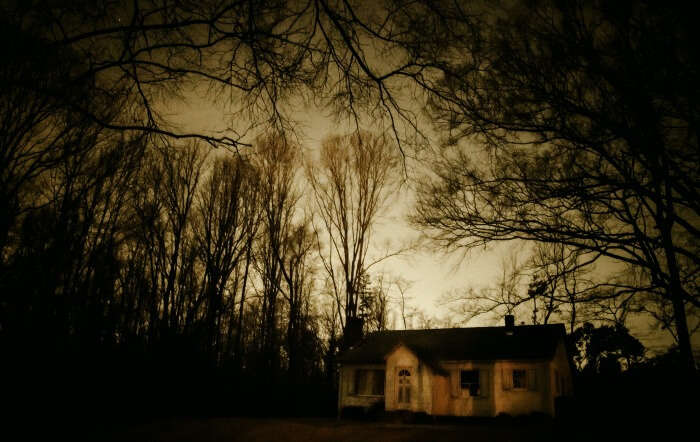 No city or state is spared when it comes to occurrences of paranormal activities, not even 'God's own country'. Kerala has its own share of spooky stories of mysterious places that will give you major goosebumps. And why not, history speaks for itself in this ancient region. So, if real ghost stories or experience of the supernatural intrigues you then get ready to unfold the fearsome dimensions of these 6 haunted places in Kerala!
6 Haunted Places In Kerala
Here is a list of most famous haunted places in Kerala that you ought to visit on your vacation in Kerala. Keep scrolling down and read along!
1. Lakkidi Gateway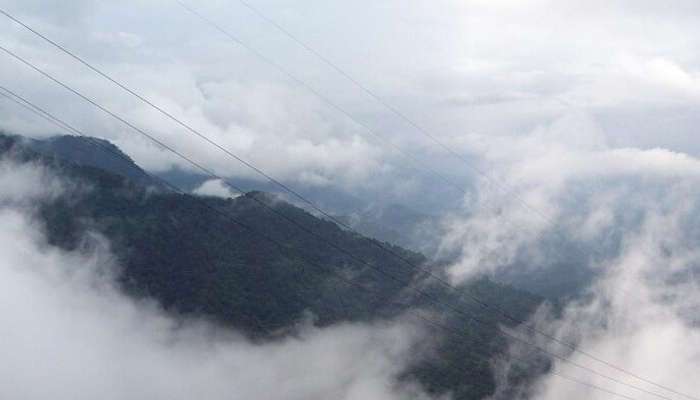 Image Source
Located in the Wayanad district of Kerala, Lakkidi Gateway is the shortest route to cross over the Thamarassery pass. However, the discovery of this route is what has turned the gateway into one of the most haunted places in Kerala.
The Story: It is said that in colonial times, a British engineer took help from a person named Karinthandan to find Lakkidi and in order to attain the credit for finding the way himself, he killed Karinthandan. Later, many travelers passing the new route reported the wandering of the soul of Karinthandan. A priest was called and exorcism was performed to chain the doleful spirit to a tree. Amazingly, the chain has grown with the tree which people believe to be the soul that has not freed till now.
Spooky Occurrence: Trespassers have witnessed the frightening shrieks and scream at night.
Suggested Read: The Cursed Ghosts Of Bhangarh Fort – The Most Haunted Place In India
---
Kerala Holiday Packages On TravelTriangle
A holiday in Kerala will fill you with memories. Witness pristine backwaters with comfortable houseboats, lush green hill stations, waterfalls, and plantations of tea and spice. Indulge in an ayurvedic massage or taste exotic cuisines. Book a Kerela holiday on TravelTriangle. Best prices guaranteed.
---
2. Bonacaud Bungalow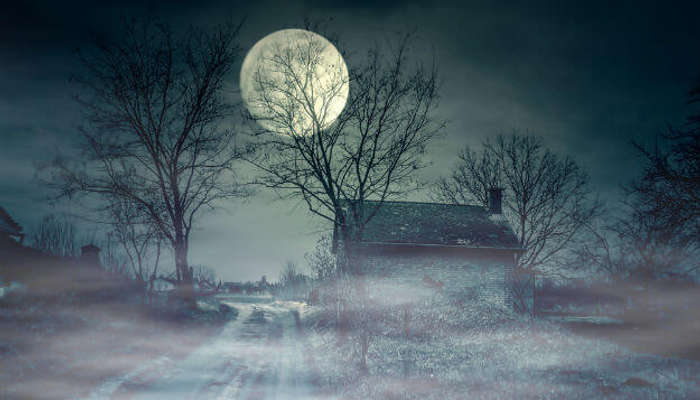 If real ghost stories are to be believed then, Bonacaud Bungalow is one of the most haunted houses in Kerala. After darkness falls, this ramshackle mansion becomes an absolute horrid place and thus, counted among the creepiest places in Kerala.
The Story: During British rule, the bungalow was famous for its sprawling tea plantations. It is said that on one fateful night the young children of the owner died under mysterious circumstances. After this incident, the couple went back to London.
Spooky Occurrence: People have reported the frequent wandering of a young spirit in the mansion. The sound of the breaking glass and screaming of a child can be heard during midnight. The apparition of the ghostly boy wandering in the air has also been claimed.
Suggested Read: 7 Haunted Hotels In India
3. Trichur forest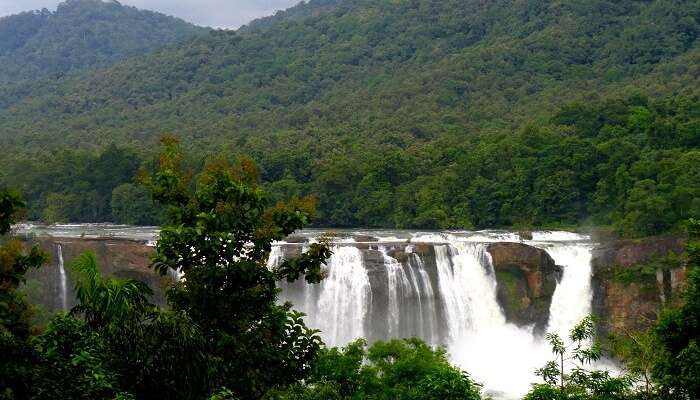 Trekking, camping, and taking a jungle safari are some of the popular things to do in Kerala. If you are a nature enthusiast and love trekking and camping then you must have heard of Trichur Forest in Kerala. It is a fun-filled spot but when the sun retires, the place paints itself into dark colors, turning into a dilapidated spot.
The Story: Unknown
Spooky Occurrence: Those who come here for an adventurous experience have witnessed paranormal activities. The ghost of a seven-year-old boy who died in this forest is seen to be continuously staring in the blank but doesn't harm anyone. The spirit disappears in the morning, leaving the place a paradise for backpackers.
Suggested Read: Kerala In June: Your Little Guide To A Perfect Monsoon Vacation In 2019
---
Planning your holiday in Kerala but confused about what to do? These Kerala travel stories help you find your best trip ever!
Real travel stories. Real stays. Handy tips to help you make the right choice.
---
4. Sabarimala Temple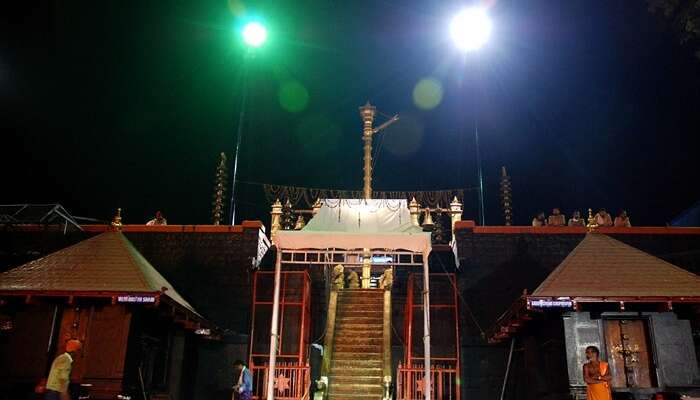 Housing the deity of Sree Ayyappa, the ancient temple of Sabarimala has numerous stories associated with it. Even though it's debatable to call it a haunted place in Kerala since it's a highly revered temple, there have been some mysterious and supernatural incidents at this place.
The Story: Legend has it that once Lord Ayyappa defeated an evil creature here on the 14th of January.
Spooky Occurrence: Every year the evil spirit tries to enter the shrine on the same date and is defeated by Lord Ayyappa. The fight is ended with the defeat of the evil spirit and to mark it there is a flash in the sky which people claim to have seen.
Suggested Read: 10 Scary Secrets Of The Haunted Yet Surreal Cemeteries In India
5. Kariavattom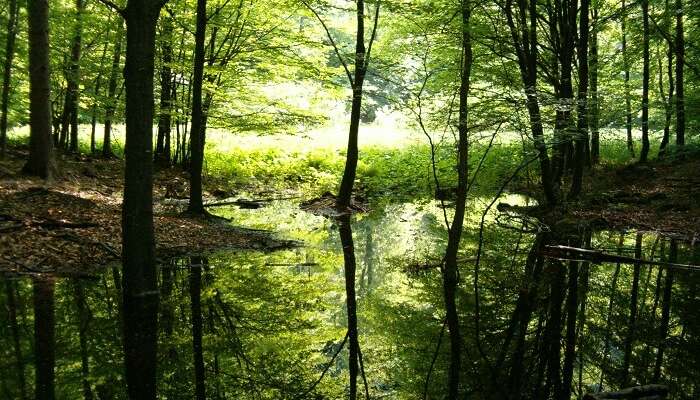 The Kariavattom campus road is another haunted place in Kerala. It is said that there is a pond in its vicinity named after the girl who committed suicide in it, Hymavathi pond.
The Story: Unknown
Spooky Occurrence: People have claimed to have seen the apparition of a ghost that is double the height of a normal person walking around on the road.
Suggested Read: 25 Most Haunted Places In India
6. Perandoor Canal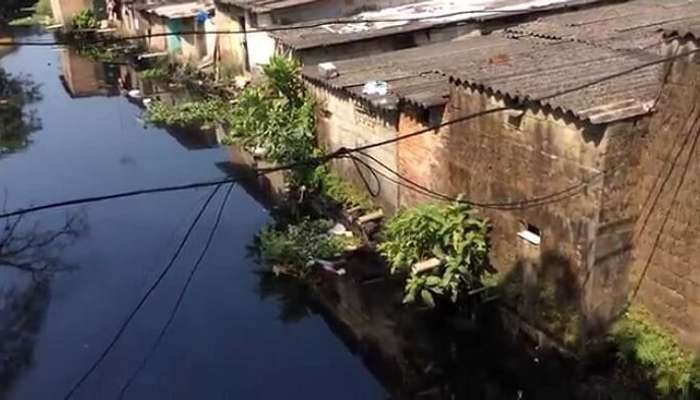 Perandoor Canal is one of the most haunted places in Kerala and if you want to have an encounter with a ghost, you should visit it. The locals believe that this canal is haunted by the ghost of Mathai.
The Story: The legends state that Vadhuthala Mathai abused a woman and was hanged to death near this canal on the order of Lord Raja Edappally.
Spooky Occurrence: Locals have felt an evil presence at this Canal.
Further Read: 25 Most Haunted Places In India
So, if you are a fan of paranormal activities, do steel your nerves and visit these haunted places in Kerala. So, think no more, pack your bags, plan your vacation in Kerala and get ready to spot a ghost! Also, if you have witnessed some otherworldly occurrences, then do share it with us in the comments below.
Frequently Asked Questions About Haunted Places In Kerala
Q. Is Fearful Bonacaud Bungalow the most haunted place in Kerala?
A. Yes, Fearful Bonacaud Bungalow is the most haunted place in Kerala.
Comments
comments