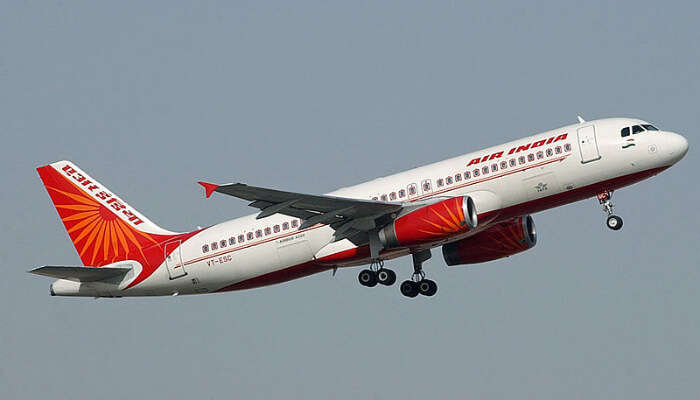 Image Credit: Steven Byles for Wikimedia
For the very first time since the Prime Minister announced lock down in India international flights are scheduled to resume, starting with the USA and France. India announces "air bubbles" with US and France that will permit airlines of the respective country to operate international flights to and from India. This announcement has been announced under the Vande Bharat Mission with a view to expand international civil aviation operations.
The Civil Aviation Minister Hardeep Singh Puri confirmed the same on Twitter. He further announced on 16th July that these pacts are "interim" measures taken until pre-corona virus levels of travel can be restored. He also mentioned that the flights operated on these corridors will carry as many people as possible but under set conditions as there are many countries still imposing travel restrictions.

Similar arrangements with Germany and other countries will also be implemented soon. The United Airlines will be the first flight to operate under this arrangement. A total number of 18 flights between Indian and the US are scheduled from July 17 to July 31. Apart from the United Airlines, Air France will also be operating 28 flights between Delhi, Bengaluru, Mumbai and France between July 18 and August 1.
With the rising coronavirus cases in India proper measures will be taken care by the authorities. The same has also been emphasized by the Minister during the press conference.
Scheduled international flights were suspended in India since March 23 due to Covid-19 outbreak. However, domestic flights were resumed from May 25 but were operating with less than 30% capacity keeping the safety concerns in mind.
5 Tips To Keep In Mind While Traveling During A Covid-19 Pandemic Crisis

To protect yourself from Coronavirus while traveling, here are few safety tips you should keep in mind.
The first things to do is get yourself tested to make sure that you are not a carrier
Make sure to wash your hands frequently with soap for at least 20 seconds especially after being in public
Carry all the essential items like a pair of gloves, alcohol wipes and hand sanitizers to ensure hygiene
Wear a mask at all times and avoid crowds
Lastly, remember all the fundamental guidelines to ensure your safety
For any necessary traveling right now, follow these steps to protect yourself and the people around you from the deadly virus. In case you show any symptoms, reach out to medical help immediately and maintain distance from others. While international travel has imposed strict protocols, one also needs to be mindful on an individual level and follow all the safety measures while traveling.
Source: