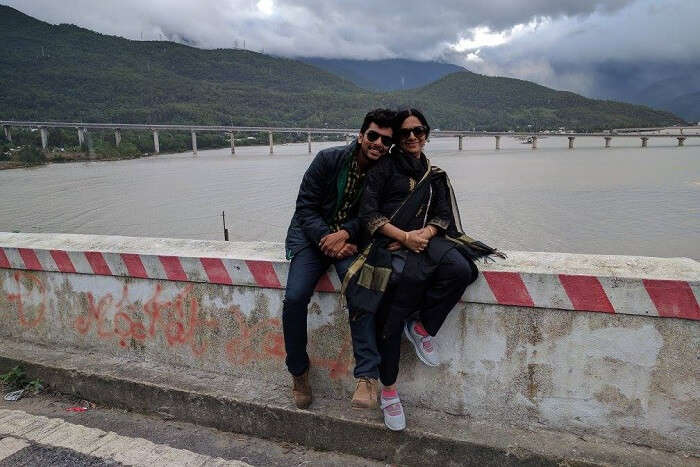 Vietnam is a Southeast Asian country that captivates vacationers from far and wide. It's pristine beaches, picturesque vistas, traditional Vietnamese delicacies, peaceful monasteries, and warm hospitality of locals are some of the highlights that make it a gem of Southeast Asia.
Sriharsha's first research paper got accepted at ICOIN (International Conference for Information Networking) at DaNang, Vietnam. With a plan of presenting his research paper, he also decided to take his mother along. And, taking his mother on her first international, that too with his first salary was actually like a dream come true for him. Both Sriharsha and his mother wanted to indulge in some of the best experiences on their Vietnam trip. They reached out to the travel triangle where they got the itinerary customized as per their preferences. They spent 9 days in Vietnam and on each day, they came across various unique experiences. Here are some of the best experiences that they encountered and made memories for a lifetime. 
Table Of Content
Details Of Our Trip To Vietnam
Trip Type: Family Trip
Cost: INR 1 Lakh Per Person (Approximately)
Duration: 9 Days
Inclusions: Taxes, Airport Transfer, Sightseeing
Exclusions: Lunch, Dinner, Visa, Personal Expenses, Insurance
Our 9 Days In Vietnam Itinerary
Day 1: Arrival, hotel check-in & explore the city
Day 2: Explore Halong Bay & drive back to Hanoi
Day 3: Explore the city
Day 4: Explore the city
Day 5: Enjoy a leisure day
Day 6: Enjoy a leisure day
Day 7: Enjoy a leisure day
Day 7: Explore the city and reach Hoi An
Day 7: Half-day tour and departure
Paragliding In Vietnam: Top 10 Places That Are Perfect For An Enthralling Vacay In 2022!
Vietnam Weather In January
The weather of the place was something that added a great value to our trip. When we visited, the temperature was about 18°C which was quite favourable. And since the weather was extremely pleasant, there was no hurdle we came across because of it. The best part was the journey to Hue city via Hai Van Pass, Lang Co Beach, Lap An Lagoon and the weather was so beautiful to enhance our overall experience.
52 Stunning Places To Visit In Vietnam In 2022 For A Natural And Historic Retreat
Our Best Experiences Of Spending 9 Days In Vietnam
Little did we realize how our 9 days in Vietnam flew away. I and my mother got to enjoy some of the most cherishable moments of life. Here some excerpts from our wonderful Vietnam trip.
1. Cruise Journey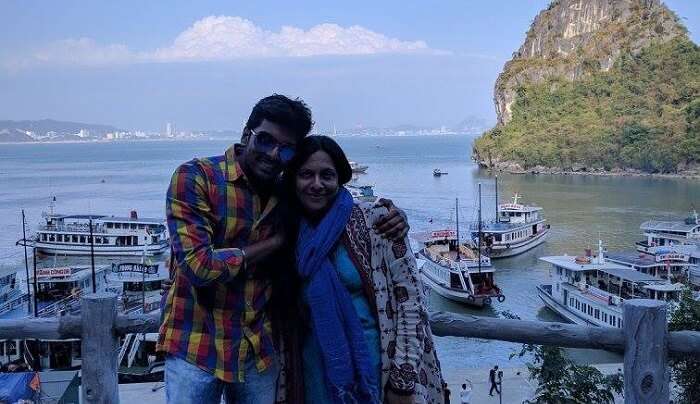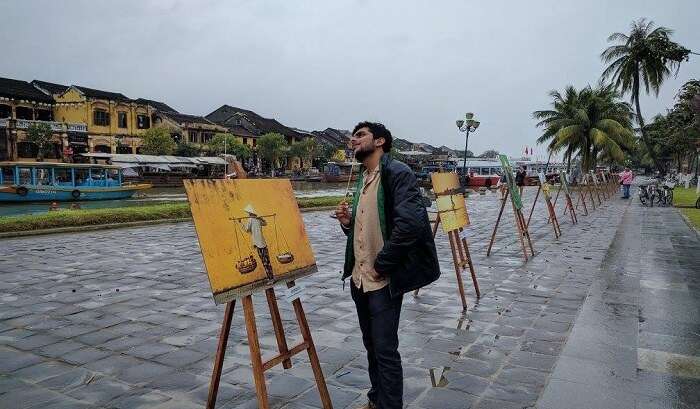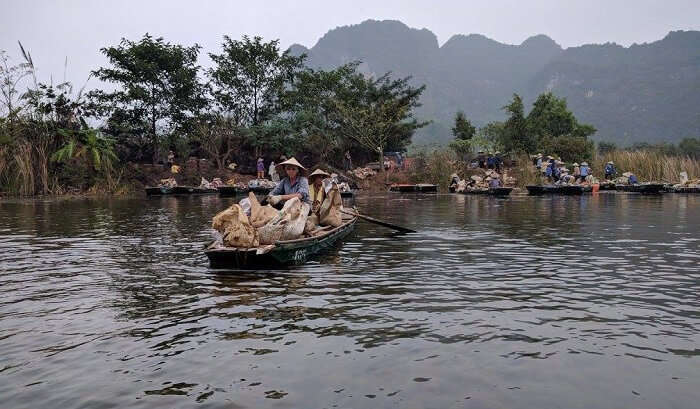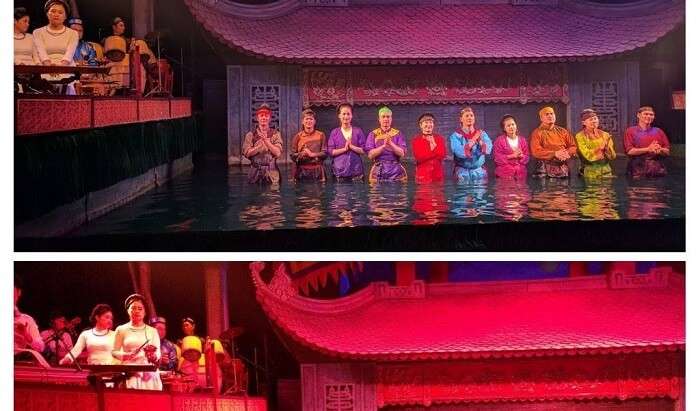 On day 2, we had a bus drive through the fertile rice fields to Halong Bay. We had our very first cruise journey and it was an amazing experience to travel among the limestones! We had lunch on the cruise itself and we stopped at the fishing village to see the local fishing community. They explained their process and it was so nice to listen to their experiences. We cruised further to take photos of the Halong Bay symbol, a "Fighting cock" rock. We have visited Thien Cung "Heavenly Palace" cave, the most beautiful in Halong Bay and cruised around emerald water. At night, our hotel staff has suggested attending the Water puppet show, which was amazing. We fell in love with Vietnamese music!
10 Best Places For Shopping In Hue On Your Vietnam Tour
2. Buddha Sanctuary Place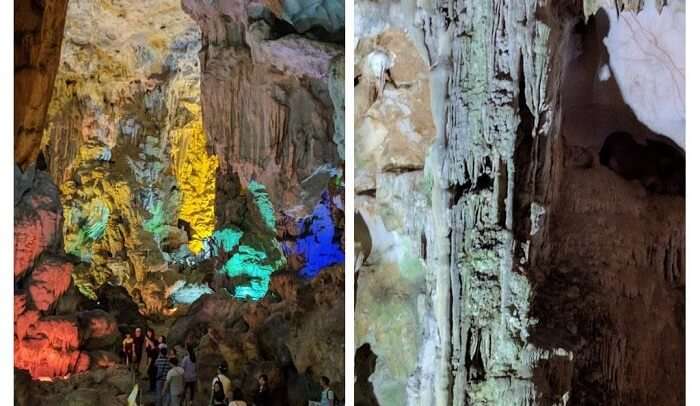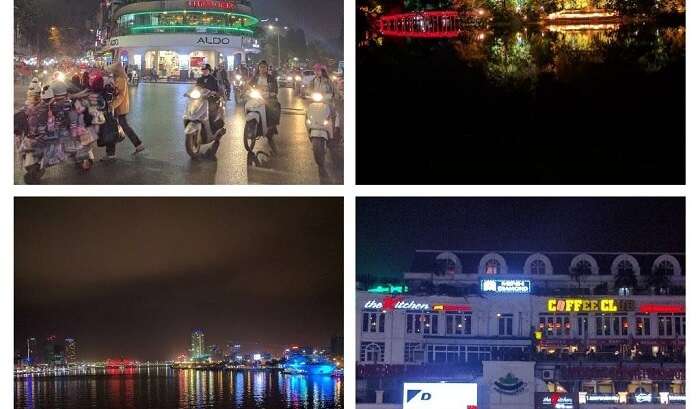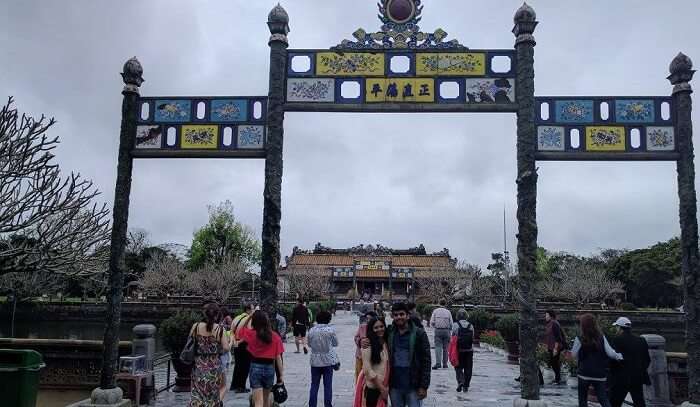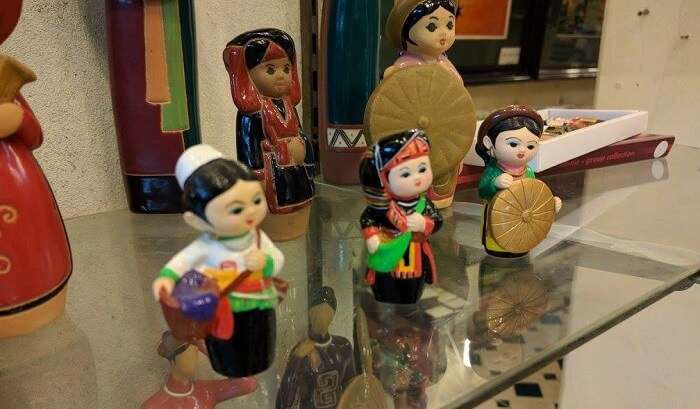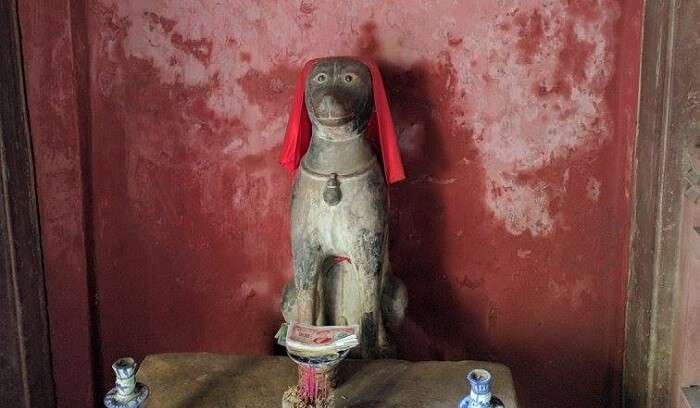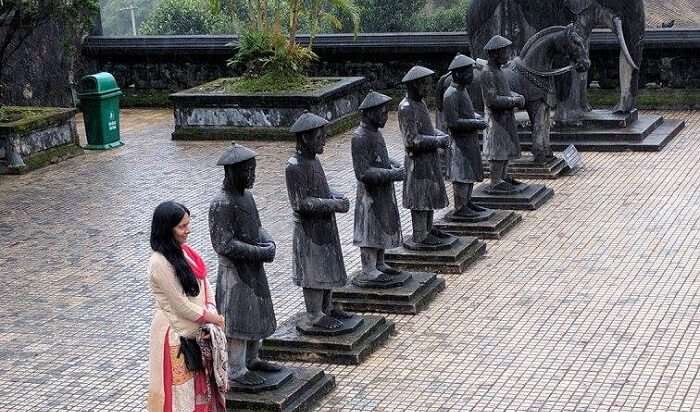 This is where we learned about Vietnamese culture! We visited the Buddha sanctuary place in Bai Dinh Pagoda, one of the largest temples in Vietnam with 500 Arhat statues. We saw a large bronze Buddha statue in Vietnam with 10 meters in height, weighing 100 tons. The guise also gave us an introduction to the beliefs and religion in Vietnam. Post this was the best ever boating we had. We were boating under the caves!!! Through this amazing boat trip we have visited Trang An grottoes which is a gathering of 31 valleys, 50 cross-water caves, and home to 600 kinds of flora and over 200 kinds of fauna, many of them in the Red Book of Vietnam. VisitedSang Cave, Toi Cave, Ba Giot Cave, and Sinh Cav.
Enjoy Authentic Vietnamese Hospitality In These 10 Cheap Homestays In Hanoi
3. Exploring Hanoi City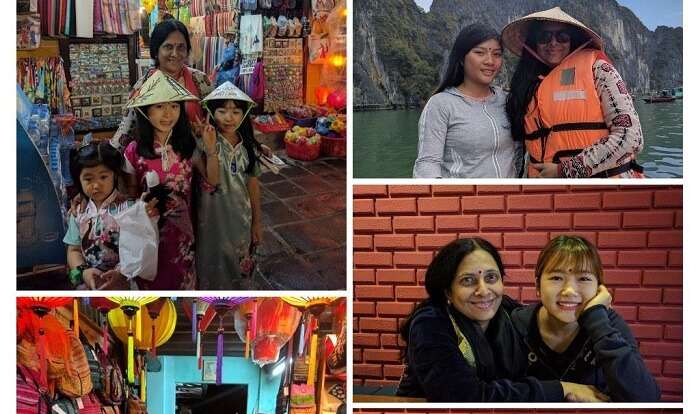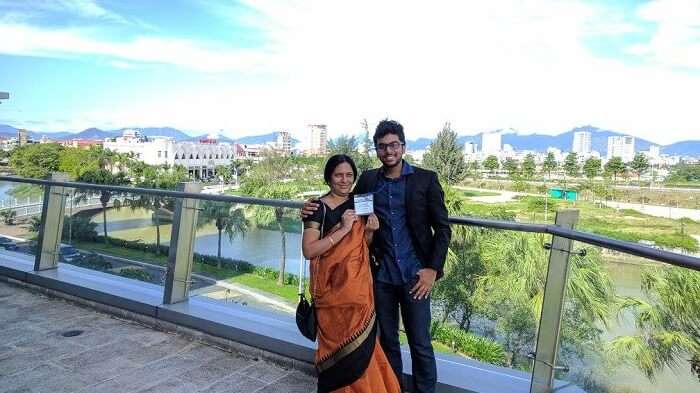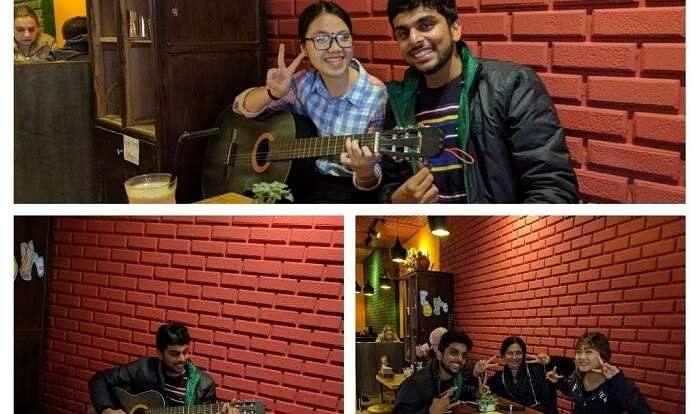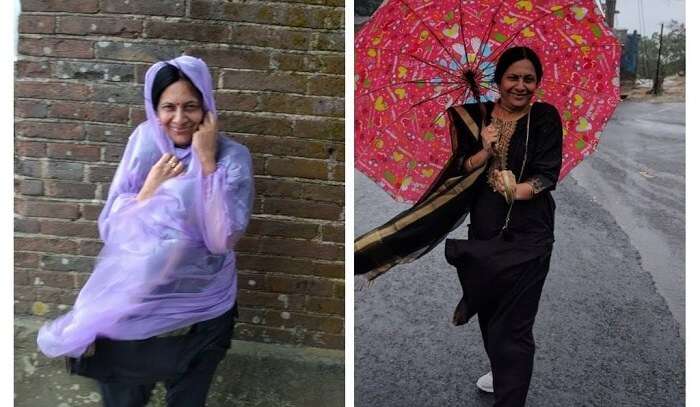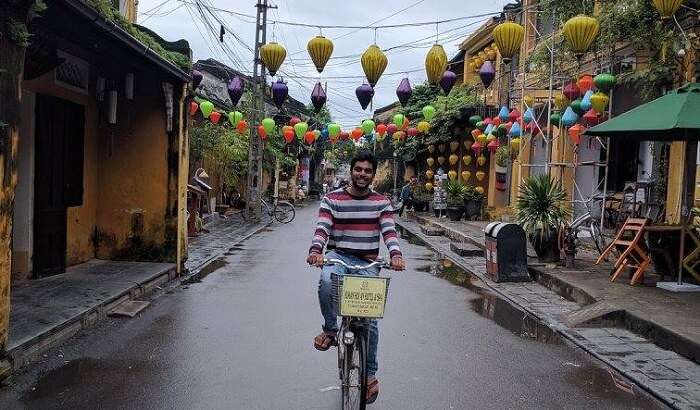 Today, we got to visit so many places. First, we visited place named Tran Quoc pagoda, a Buddhist relic and national heritage lying on the West Lake. We also visited Ho Chi Minh's Mausoleum, the final resting place of Viet Nam's greatest father, walking along Ho Chi Minh's stilt house where he lived and worked from 1958 to 1969. We were shocked to see the body still being preserved, didn't believe at first! Other than this, we also visited One pillar pagoda and Temples of Literature
4. Embracing The Beauty Of Danang City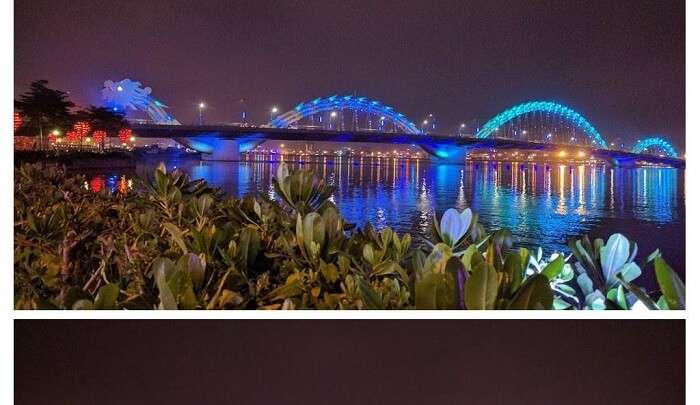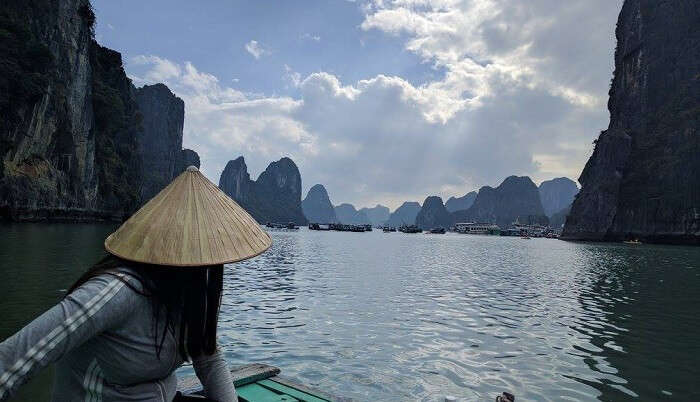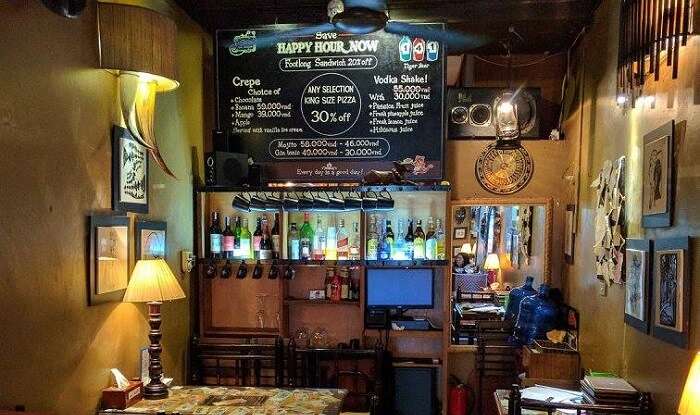 For Day 5, 6, and 7, I had my conference because of which there was no organized touring. We explored the Danang city at our leisure. My mother spent time talking to the locals and she used Google translate everywhere to understand and communicate. We went to the beach at night and roamed around at night, where we usually saw a group of people playing music on the streets with a huge portable speaker. That felt like a really cool idea! Then, in the later half of day 7, we got transferred to Hue city and on the way, we stopped to take photo at Hai Van Pass, Lang Co Beach, Lap An Lagoon. This part of the journey was absolutely stunning because of the drive. It's along the lake and the weather was brilliant. The driver was extremely kind to stop the car multiple times as and when we asked for pictures! At night we rented a bike and roamed on the streets of Hue.
Shopping In Vietnam
The markets in Veitnam are filled with colorful and vibrant souvenirs and gift items. My mother especially loved shopping at Hue & Hoi. We bought lanterns, Vietnamese dolls, and jewelry cases from Hoi-An. Ao dai (the national costume of Vietnam), conical hats, bamboo and woody products etc are some must-buys while visiting Vietnam.  Also, there are various shopping places in Hue where travelers will find a wide range of beautiful items.
Restaurants In Vietnam
Since my mother is a pure vegetarian, it was a bit of an issue to cope up with the food there. Also, as per our experience, there arenot many Indian Restaurants in Vietnam. Luckily, we came across an Indian restaurant in Hoi-An and as soon as we read the word "Indian", we right away hopped in and honestly, the meals served by the restaurant had authentic Indian taste.  Apart from this, we found the food in Vietnam to be quite spicy, hence we suggest travelers to carry Maggi packets and a portable cooker. Other than this, Egg coffee & Vietnamese coffee is something one must try.
Hotels In Vietnam
Wherever we stayed, the accommodation was something that highly impressed us. In Hanoi, we stayed at Church 49 Lan Ong. Here, the receptionist who was extremely cordial helped us a lot to explore Hanoi. The staff even offered to take care of the luggage, while we traveled across Vietnam. Next in Da Nang, we stayed at Bamboo Green Hotel. This hotel had an amazing view of the Dragon Bridge which changes colors every 5 minutes. Especially, the night lights were amazing here! In Hue, our stay was at Duy Tan 2 Hotel and in Hoi An, we stayed at Kim An Hotel. The package that TT provided us has all the top-class hotels and we actally have nothing to complai about.
Here's How Manish Spent His 6 Days In Vietnam With Family For A Blissful Vacation
Dos And Don'ts In Vietnam
Dos
Try dressing with modesty. Vietnamese are conservative that way and it's better to try and not offend them.

Make sure you carry your hotel reception card at all times.

Ask for permission before taking pictures especially in the UNESCO town of Hoi An.

Try talking to the locals. They are warm and friendly.
Don'ts
Don't buy water from anywhere but from a reputed confectionery store.

Don't wear much jewelry. Wear only as much is necessary.

Don't mention the 'Vietnamese War', not even by mistake.

Don't just get into the taxi at whatever fair the taxi driver asks for. Negotiate.
10 Exhilarating Things To Do In Vietnam For An Awe-Inspiring Vacation
Some Handy Tips For Future Travelers
Keep a portable cooker with some maggie packets if you're a pure vegetarian
Ensure your passport validity to get the visa arrival
If you are in Hoi-An, then don't miss strolling in the streets at night. It is beautifully lit with the lantern lights
Have as many conversations with locals as possible, they are lovely people
If you get to go to the silk village, do purchase some clothing
Before visiting here, read online about the do's and dont's in Vietnam
Our Experience With TravelTriangle
It was the first international trip for my mother and I couldn't ask for a better experience! TravelTriangle made things so smooth that we really didn't have to worry about anything! The contact details of all the guides, drivers & hotels were given to us and everything was so perfectly organized!
12 Indian Restaurants In Vietnam You Should Visit To Taste Desi Flavours
The pristine waters of some of the best beaches, pictersque views, and the tranquil vibe of Vietnam allures vacationers from all over the world. While spending 9 days in Vietnam, Sriharsha & his beloved made the most of their vacation and created wonderul memories. If you also got swayed by their incredible experiences, then plan your vacay & travel to Vietnam with TravelTriangle and loosen up yourself in the lap of nature.
Queries You Might Have On Your Trip
What month is the cheapest to fly to Vietnam?
May is considered as the cheapest month to visit Vietnam. Since May receives lesser influx of travelers, tickets at this time are comparatively cheaper.
Is December good time to visit Vietnam?
Yes, December is touted as a favourable time for enjoying a Vietnamese vacation. During this month, the temperatures are milder and you get to visit various tourist attractions.
What is the coldest month in Vietnam?
January is the coldest month on Vietna, when the temperature falls below 0 °C (32 °F).
Is Uber safe in Vietnam?
Absolutely! Uber or Grab or Uber in Vietnam is quite safe.
How safe is Vietnam?
Vietnam is one of the safest tourist destinations. Even if you are a solo female traveler, you do not ave to worry about safety and security.
People Also Read:
9 Days In Thailand 9 Days In Singapore And Bali 9 Days In Bali