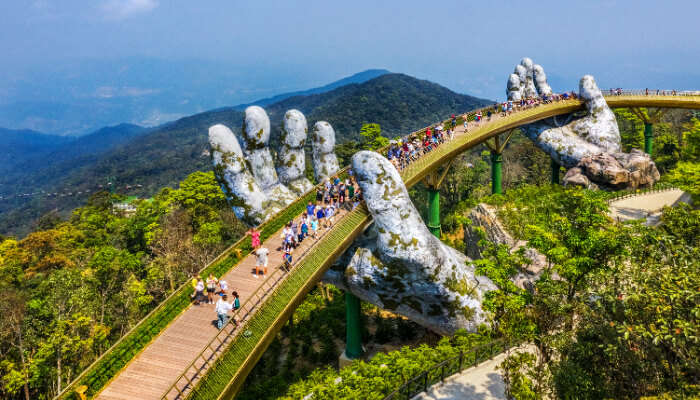 Vietnam is a marvelous travel destination for all. Karst topography, stunning bays, thrilling caves, colorful markets, and sizzling nightlife are the fascinating elements that have made Vietnam a traveler's paradise. And this paradise offers a plethora of things to do in Vietnam.
Before you get jumbled up completely, we have compiled a list of the most interesting things to do and see in Vietnam. From kayaking to cave crawling, and from hiking to shopping, the list is endless and all-embracing.
10 Things To Do In Vietnam
Scroll down to know about all the super-fun things to do in Vietnam that will make the vacation awe-inspiring and invigorating.
1. Cruising and Kayaking in Halong Bay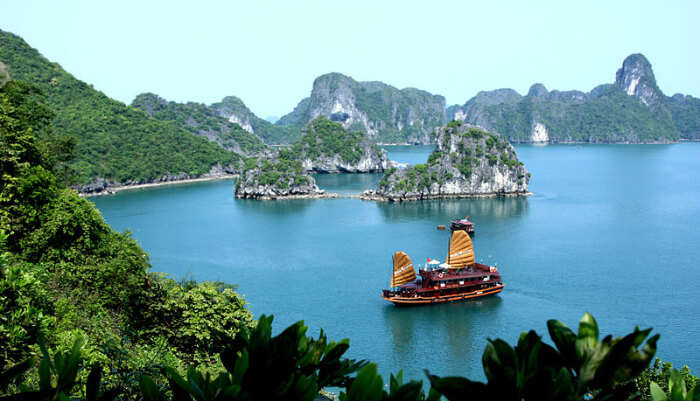 Locally known as the 'descending dragons', the Halong Bay has plush green islands scattered all over. Apart from enjoying the charming beauty of the place, cruising in an antique Chinese junk and kayaking in the bay area are some of the thrilling things to do in Vietnam with friends.
Don't miss: Fantastic karst formations, floating villages, natural grottoes, bird watching
Charges: Cruise charge is around VND 2700,000. Charges vary depending on the type of cruise, services offered and duration.
 25 Best Honeymoon Destinations In Asia In Summer
2. Cruising in Mekong Delta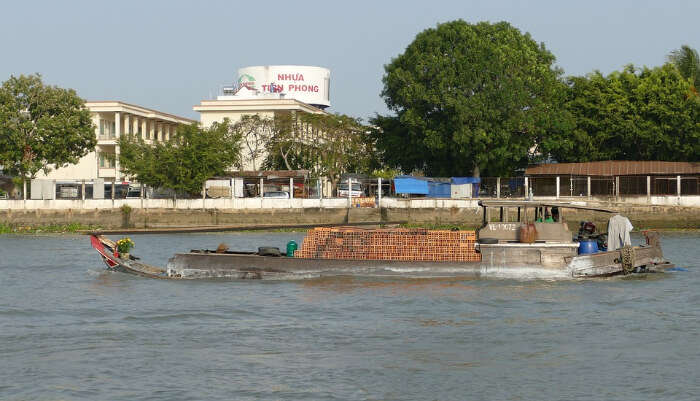 Mekong Delta presents an idyllic picture of rustic and scenic rural landscape of the country and is, certainly, one of most alluring tourist attractions in Vietnam. Cruising through this scenic deltaic creek is one of the popular and best things to do in South Vietnam. It is a perfect delight for travelers to sail in a traditional Vietnamese boat in the Mekong Delta.
Opening hours: Sunrise to sunset
3. Feast on Pho, Snake, and Scorpion: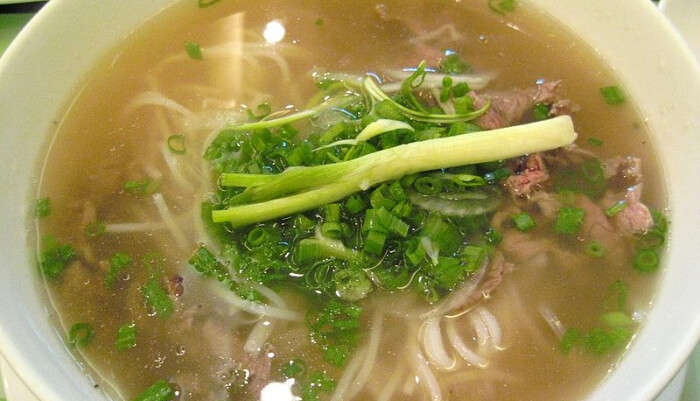 Like in any other destination, pampering the taste buds is among the best things to do in Vietnam. And with the yummilicious Pho and the steaming hot Vietnamese coffee, the experience is simply delightful.
Pho, a signature dish in Vietnam, is made up of rice noodles, broth, herbs, vegetables, and meat. To relish the most authentic and sumptuous taste, one must try Pho at famous restaurants in Vietnam. These include, among others, Pho 2000, Pho Quynh, Pho 24, Pho Bo Vien Thap Cam, Pho Thin Ha Noi, and Pho Hoa.
Coffee lovers should not miss local coffee at Cosmo Café, M2C café, L'usine Dong Khoi, and Thoai Vien Café. For those who love experimenting with food, Snake Wine (made from Cobra) and Scorpion Rice Wine are must-try drinks. The drinks are, in addition to being edible and safe, highly beneficial for the health.
10 Hotels In Hanoi That Offer True Vietnamese Hospitality
4. Crawling through the Cu Chi Tunnel Network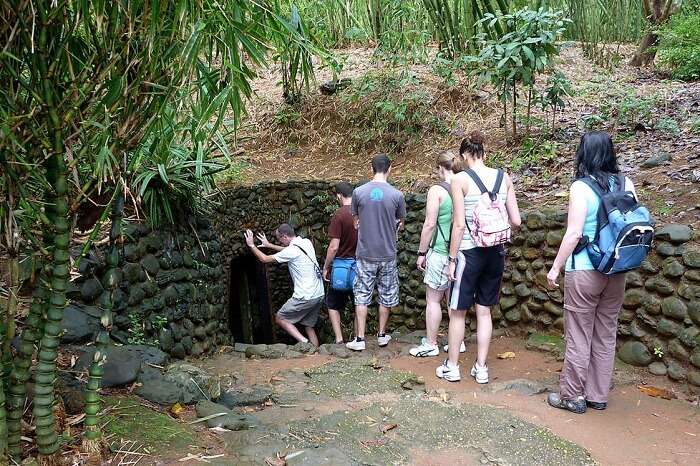 Cu Chi is known for the spectacular underground tunnel network, built during the French and American War in 1940. This 250 km long tunnel web was constructed for communication purpose and consisted of hidden routes and trapped doors for a safe escape to the nearby rivers, streams, and canals. Many of the tunnels have now been expanded and opened for tourists. People can actually crawl through them and get a feel of the bygone days – how locals used to hide in such a choking set up.
Opening hours: 7:30 am to 4:30 pm
Entry charges: VND 90,000
5. Living with the historical exhibits in Hỏa Lò Prison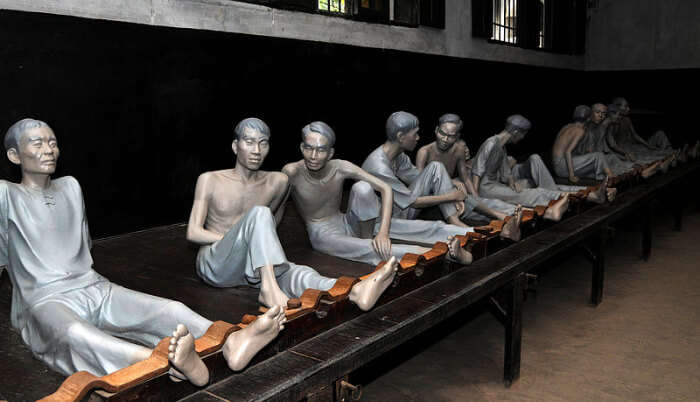 Ironically known as Hỏa Lò Prison, this is a heritage site where political prisoners were kept during American War. Also known as Hanoi Hilton, this is one of the most frequented tourist attractions in Vietnam. People visit Hilton prison to see various items related to Vietnamese struggle during the various wars. The prison-turned-museum is a delight for the photographers and history enthusiasts.
Opening hours: 8 am to 5 pm
Entry charges: 30,000 VND
7 Most Romantic Hotels In Vietnam: The Best Of Beach Resorts And Hotels For Couples
6. Enjoying the musical extravaganza at Saigon Opera House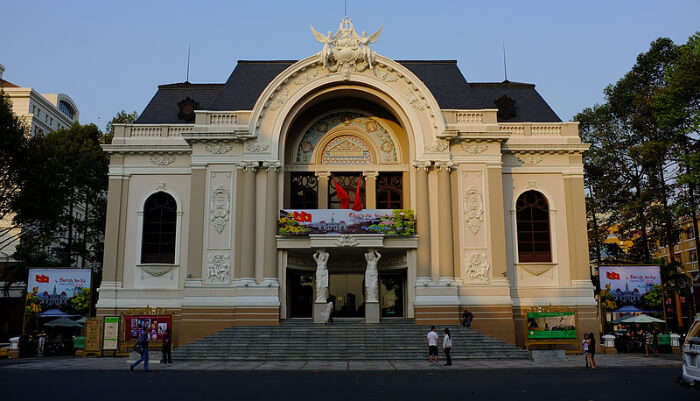 For music lovers and enthusiasts, include an opera show at Saigon Opera House in the Vietnam tour itinerary. Built in 1897, this building was the former assembly house of South Vietnam. The building displays superb style of French Colonial design.
Visiting the Saigon Opera House and watching one of the mesmerizing shows of Ho Chi Minh City Ballet Symphony Orchestra and Opera are certainly among the best things to do in Vietnam.
Opening hours: 12:00 am to 11:59 pm
Entry charges: There is no entrance charge. But one needs to buy tickets for the particular show. Ticket prices vary depending on the show, time, and seat.
7. Enjoying the sizzling nightlife of Ho Chi Minh City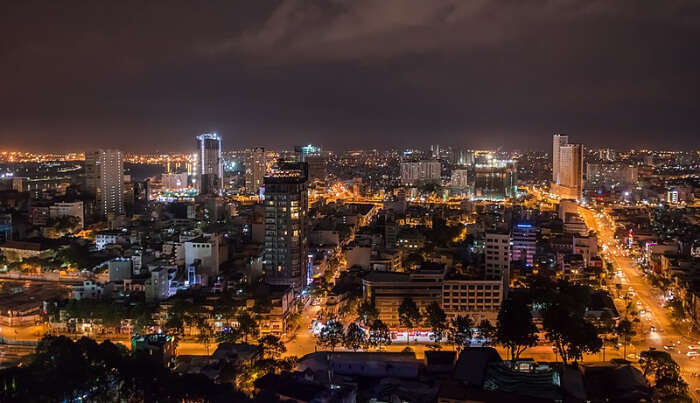 Sizzling pubs, loud party music, DJ, bands, and sumptuous food sum up the nightlife scene of Ho Chi Minh City. From swanky pubs to cheap bars, the city offers something for people of all tastes & pocket sizes. Chilling out with wine & amazing music is among the fun things to do in Ho Chi Minh City.
District 1 has classy rooftop pubs & bars that serve the best-in-class wine & champagne and play marvellous music.
Pham Ngu Lao street has many street-side bars for cheap beer & food, live music, and casual set up.
 Beyond Thailand: 10 Alternate Travel Destinations in Asia This Summer
8. Hiking & cycling at Mai Chau: Relax, refresh, rejuvenate, repeat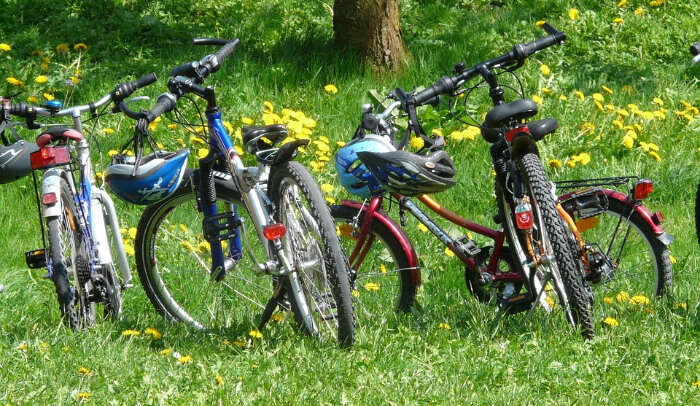 Mai Chau is a scenic countryside, far away from the bustles of Hanoi. The verdant peaks, rolling paddy fields, traditional thatched roof houses, winding paths, and serenity of the surroundings attract people from all over the world. Hiking up to the hills for a marvellous view and cycling through the village are among the most fascinating things to do in Vietnam.
Tip: Plan a stay here in one of the homestays.
9. Shopping for the best of silk materials in Hoi An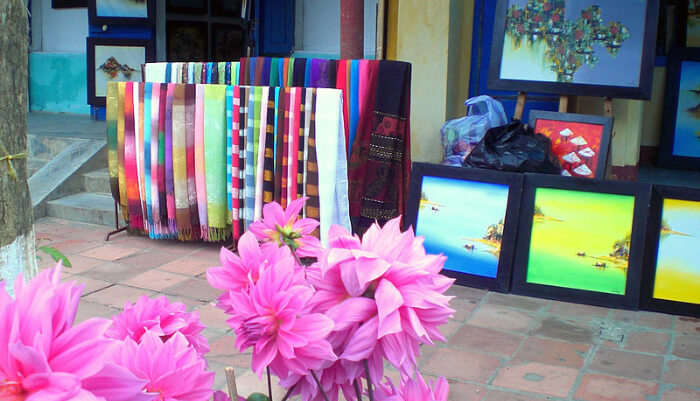 Picturesque Hoi An is known globally for skillful tailors and silk weavers. Travelers visiting this coastal town can go for shopping silk products, such as dresses, cloth, and scarves. The narrow lanes and busy streets of Hoi An are lined with numerous local shops. The shopping scene is dominated by super talented tailors who are pro and extremely quick in stitching customized apparels, shirts, suits, and shoes at unbelievably reasonable price.
Opening hours: 8 am to 9 pm
 20 Insanely Beautiful Destinations Across Asia That Are Under The Traveler's Radar
10. Crazy shopping till you drop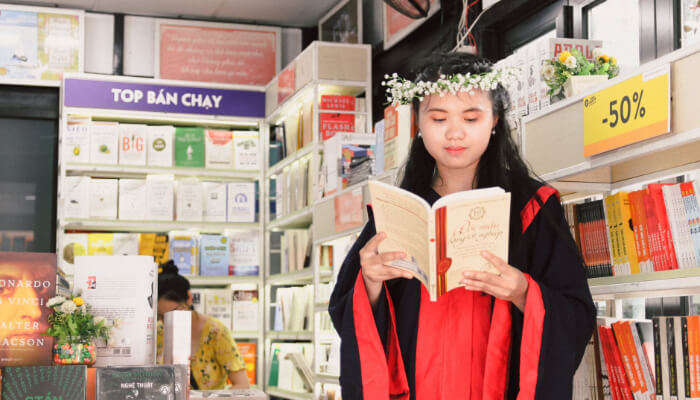 People exploring Vietnam can enjoy crazy shopping at various places for silk cloth, cosmetics, souvenirs, pearl, handicrafts, terracotta & ceramic items, and spices. Shopping for these items at the various tourist attractions is among the best things to do in Vietnam for a week vacation.
Reaching Out in Hoi An: Local handmade decors and toys
Lemongrass House in Nha Trang: Face masks, creams, and scrubs
Nguyen Nga Centre: Bookmarks, hand painted card,s and apparels
Phu Quoc Pearl: Pearls of every color
Saigon Kitsch in Ho Chi Minh City: Coasters, lamps, coffee mugs, and wall hangings
Opening hours: 9 am to 9 pm
How To Reach Vietnam
By Air
Noi Bai International Airport (Hanoi) is the most important airport. Flights offered by major international airlines, such as AirAsia, Qantas, Air France, and Lufthansa, land here.
By Rail
Vietnam is well connected with China by rail network.
By Road
Vietnam has good road connectivity with neighbouring nations, namely Cambodia and Laos.
Best Time To Visit Vietnam
In general, the best time to visit Vietnam is spring (February to April) and autumn (August to October). The temperatures are more moderate and the rainfall is lighter. Due to the natural & ecological diversity of the country, however, it is hard to point out a particular month or season to visit Vietnam. So, the best time to visit actually varies with the various places to visit in Vietnam.
Now that we all know the best things to see and do in Vietnam, let's plan the next holiday to this destination right away.
For our editorial codes of conduct and copyright disclaimer, please click here
Frequently Asked Questions About Things To Do In Vietnam
Is 1 week enough to visit Vietnam?
Yes, 1 week is enough to visit Vietnam. You can easily indulge in activities and explore all the major sightseeing points in the duration of 1 week.
What are popular tourists attractions in Vietnam?
Old Quarter, War Remnants Museum, Cu Chi Tunnels, Hoi An Ancient Town, Halong Bay, Lake of the Restored Sword are some of the popular tourists attractions in Vietnam.
Which is better, Thailand or Vietnam?
Both destinations are great and will provide you with an unforgettable experience on your trip. Filled with beaches, major tourist attractions, and adventure activities both destinations will ensure to provide you with endless options. However, if you look for a more happening nightlife on your vacation, Thailand would be a better choice.
Things To Do In London Things To Do In Canggu Things To Do In Alberta