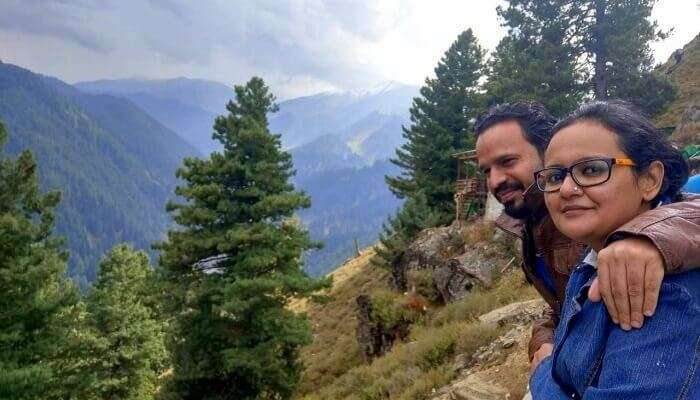 My husband and I are a long distance couple. He works in the Gulf city while I live in Mumbai. We meet once a year or when it's a long weekend so whenever the opportunity presents we like to travel together and fill the time spent apart by connecting with each other in different environment. And this time, we chose Kashmir. The choice was easy really since I am more of a mountain person than a beach lover and my husband readily agreed.
Since we were going to meet after such a long time, we wanted to get away from all the planning and hassles of trip organizing and that is where TravelTriangle came in. The online platform connected us to various local travel agents of Kashmir who in turn gave us great quotes. We chose Travel Home as our preferred agent, settled on a perfect itinerary and were now all set. But just to give you a perspective on our trip, here are our few essential trip details:
Best Places To Visit On A Surreal Trip To Kashmir With Friends
Romantic Trip To Kashmir Details
Trip Type: Romantic
Cost: INR 23000
Duration: 5 Nights 6 Days
Inclusions: Hotel, Breakfast, Dinner, Transfers, Sightseeing, Shikara Ride, Houseboat, Parking, Toll
Exclusions: Flights, Personal expenses, Entry fee, Exclusions like horse ride, trekking charges etc.
And now, describing our journey!
Day 1: The Many Charms Of Srinagar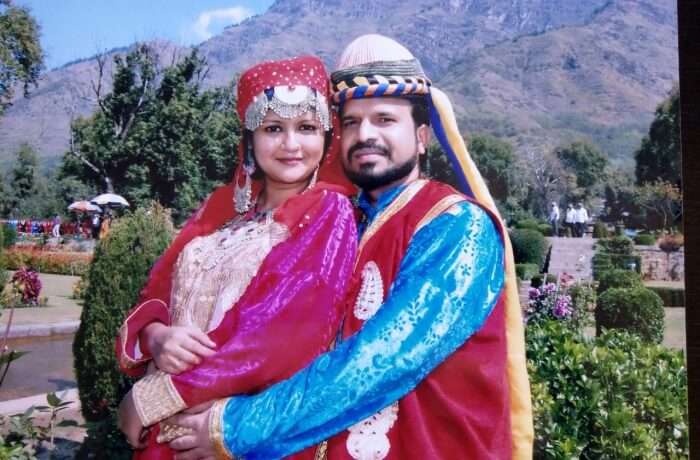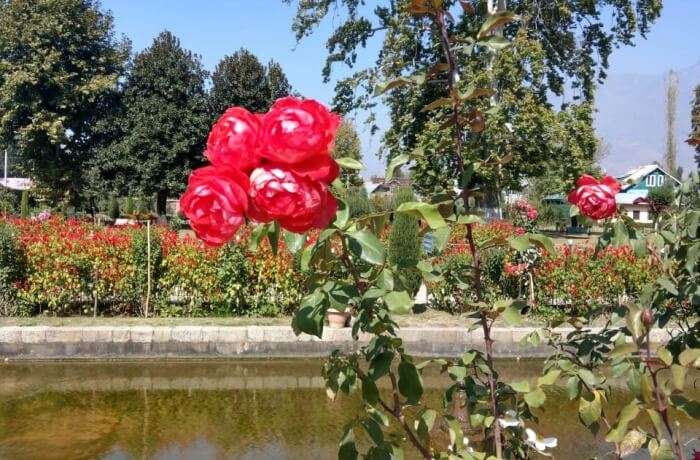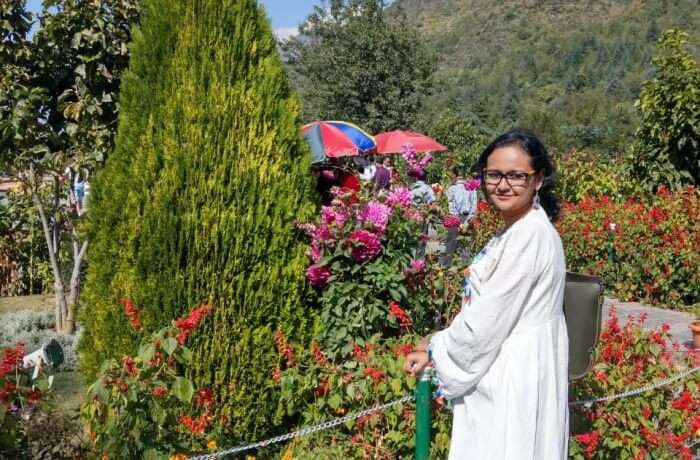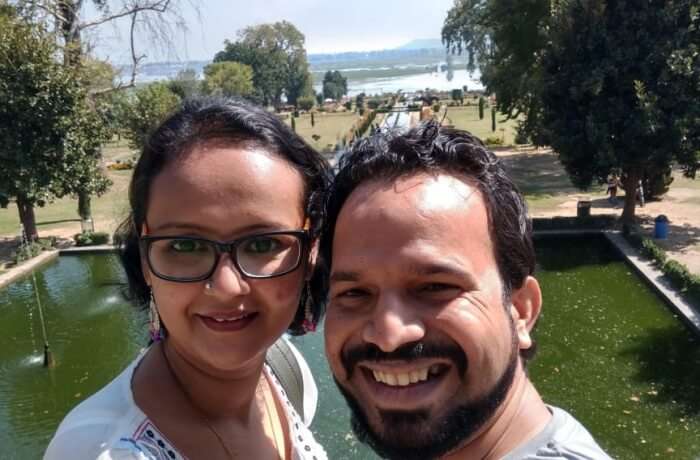 We landed in Srinagar at 7 and our partner driver from Travel Home (this was the local travel company we chose through Travel triangle) was already at the airport waiting for us. He was kind enough to request the hotel (Asian Park) for an early check in so that we could take a nap till noon. Post this, our tour started with our partner driver, Imran, who on the way kept pointing out the most popular places on the way like shrines (many!), gardens, etc.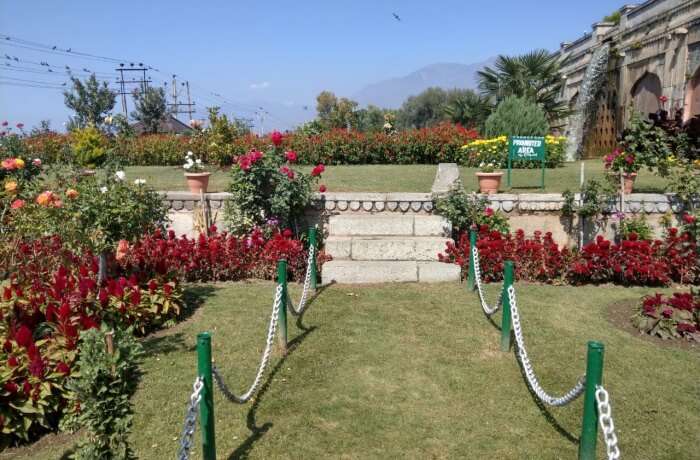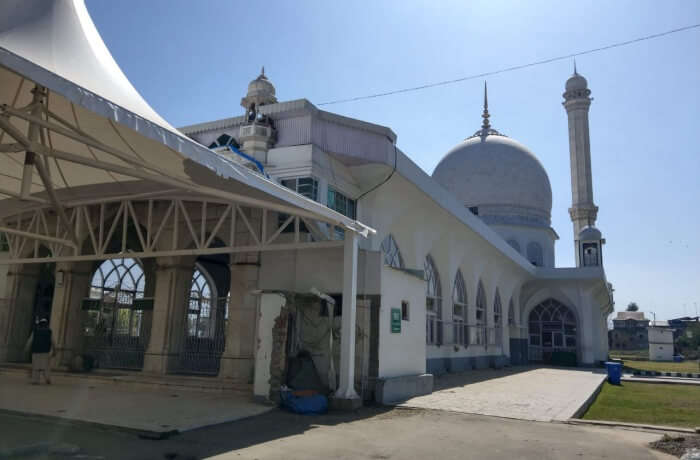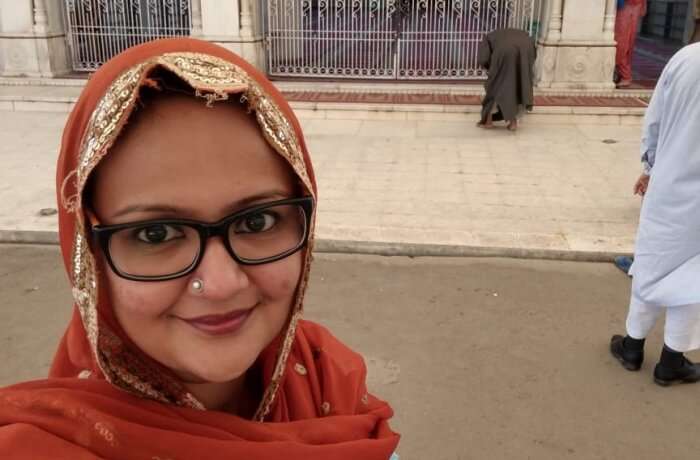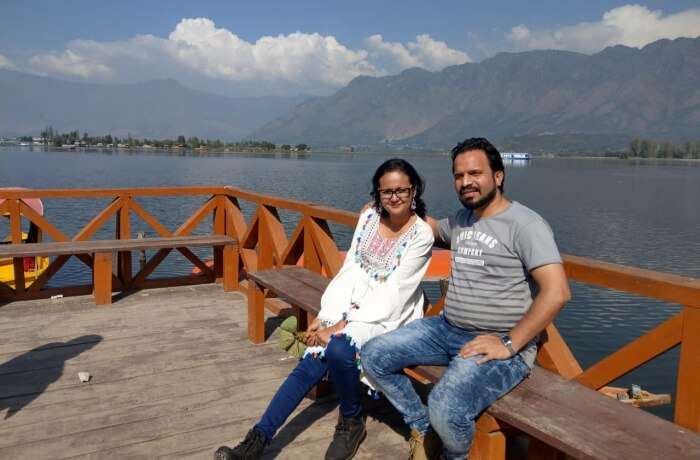 Our first stop was Dargah Hazratbal which is said to have the hair of Prophet Mohammed. On going inside, we found the view to be stunning and there was also a sense of calm there. Next we roamed around the local markets, streets, and alleys of Srinagar before visiting the Shalimar Baug. Here we were delighted to see the flowers blooming all around (something which we don't find in cities). We obviously clicked many pictures and after spending some time there, proceeded on the Nishat Bagh where we could see the Dal Lake in its backdrop. The view here was breathtaking and this park too was full of greenery and was filled with maple trees, roses, and other flowers. After Nishat Bagh, we also visited the Chashme Shahi Baug Which was built by the Mughals. Later on, we did a photoshoot in a Kashmiri costume (we were very excited for this even before the trip) and then proceeded back to the hotel. On our way, we were munching lotus seeds which are considered to be very healthy.
Day 2: The "Frozen" experience in Sonmarg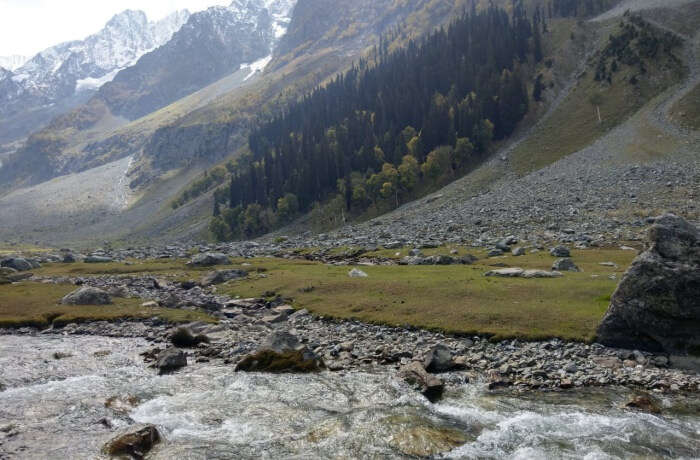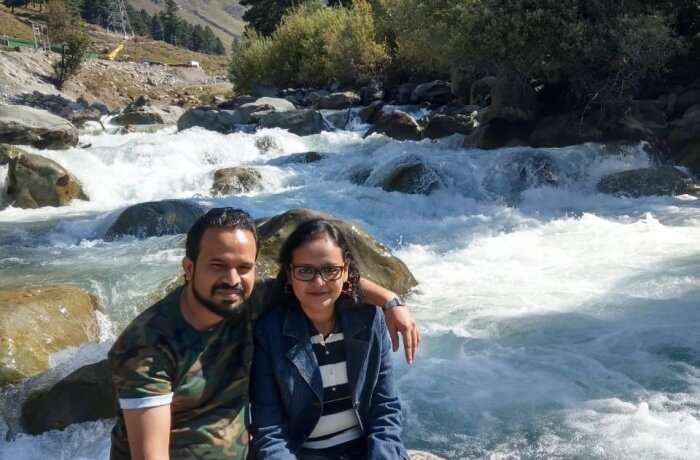 We woke up to a really cold hot tea sipping kind of weather and it was a while before we could get a hang of it! Imran bhai was already waiting for us to take us to Sonmarg and we set off. On the way, we saw a red bridge where scenes from hit Bollywood movie "Jab Tak Hai Jaan" were shot and a river which looked nothing short of majestic. During this time, we clicked many pictures, made many videos, and enjoyed our time savouring paranthas and tea on the way. The weather was just so perfect and everything seemed straight out of a picture book.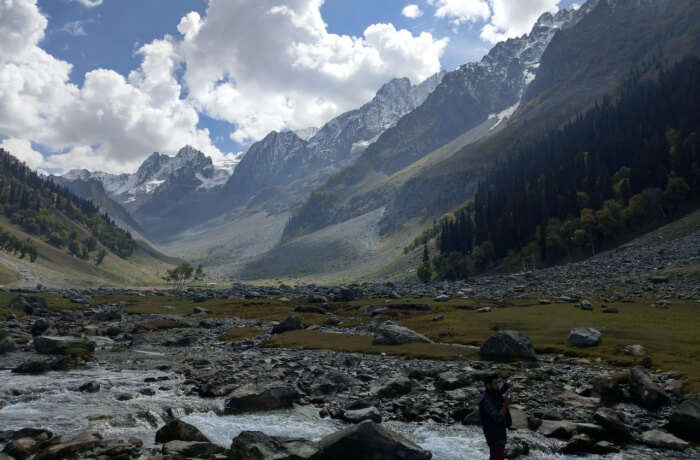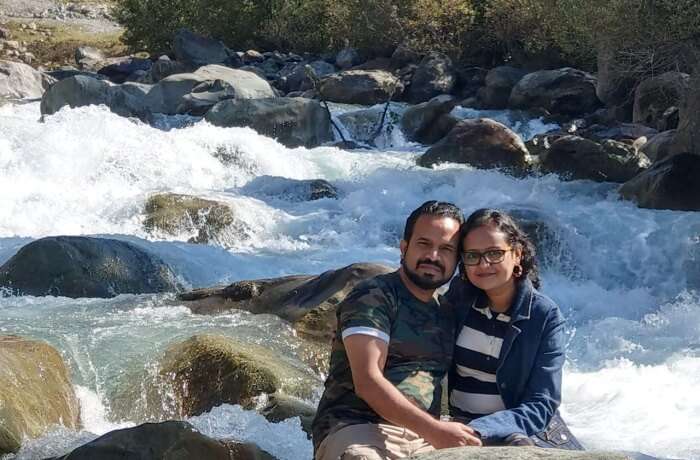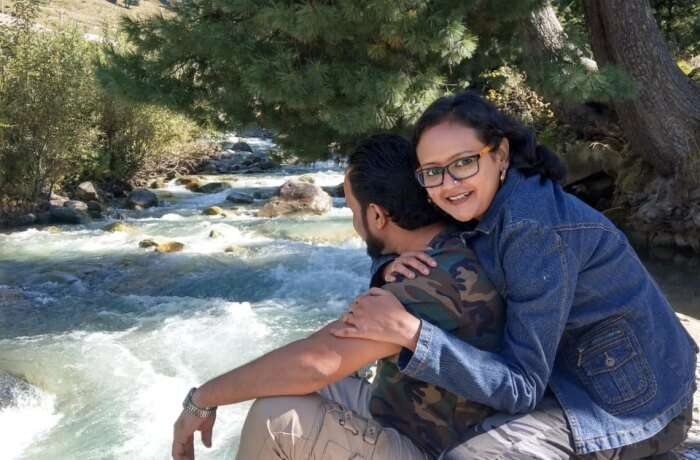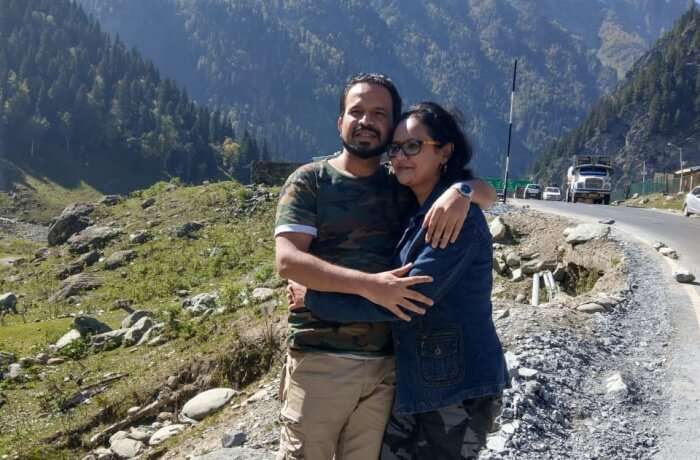 Upon entering Sonmarg, we found many people offering horse rides for the 9 km journey till Thajiwas Glacier. Yes, they were quoting exuberant rates at first but upon firm bargaining, we were able to bring down the rate to 2500 for two horses along with the pony handler. Yes, we did feel bad for the horses but the journey was well worth it and also the horses were trained in their path. On the way, we saw places where movies like Bajrangi Bhaijaan and Race 3 were shot and passed by breathtaking meadows and scenery.
Upon reaching the glacier, we saw snow clad peaks, frozen ice rocks, and streams. It was out of the world. Later, we headed back to the same place on the horse. Yes, the ride was bumpy and we were given a suggestion of taking a steam bath once we returned to the hotel to soothe any pain. Later, upon reaching back to the hotel, we enjoyed a simple dinner and called it a day. Overall, the experience had been phenomenal.
20 Best Hotels In Kashmir For Both Luxury And Budget Vacationers (2022)!
Day 3: An amazing Gondola Ride in Gulmarg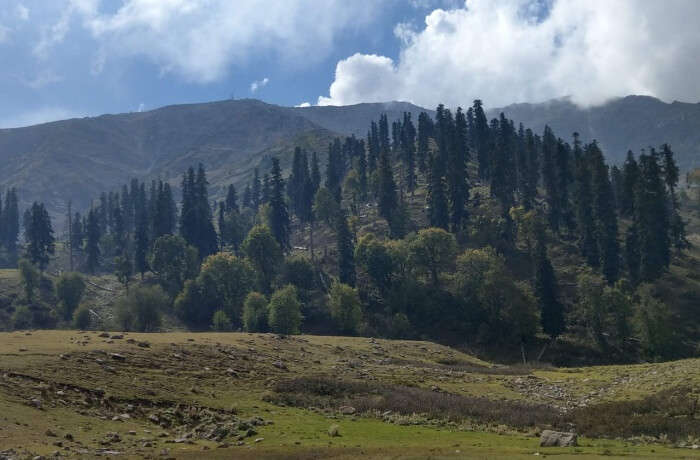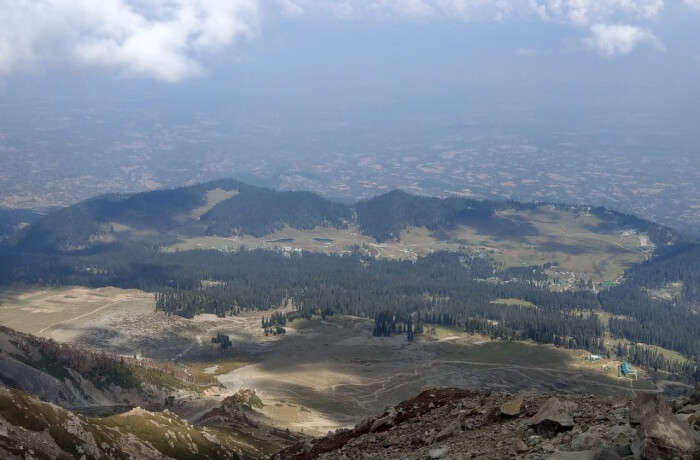 Post breakfast today, we set off for Gulmarg and on our way, came across the village of Pampore, where Saffron (Kesar) is cultivated. Since it blooms in the autumn season, we were not able to see it in full glory, however, we were able to witness the maple tree leaves turning golden.
Gulmarg is ski resort destination and has the largest Golf course in Asia (18 holes). So apart from the Gondola ride and visiting this, there aren't many things to do there. We purchased the tickets to visit the two peaks and also hired a handsome young Kashmiri mas as a guide.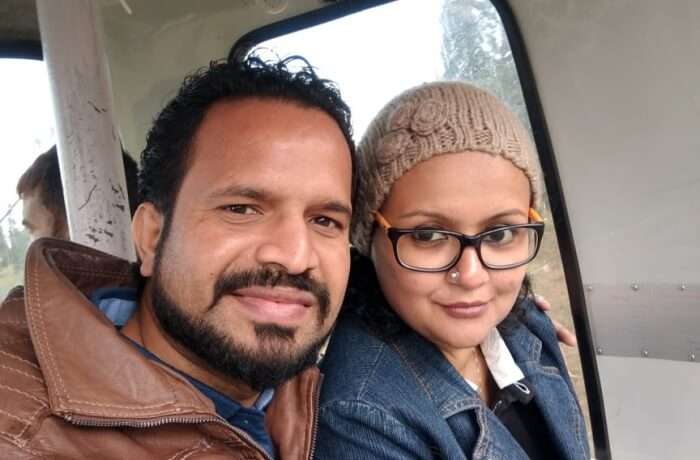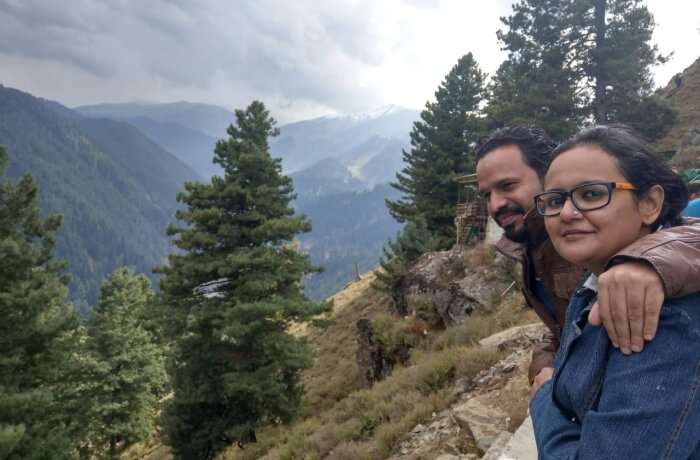 The first stop in the Gondola is Kongdoori mountain where you can have tea, snacks, and relax. We clicked many selfies here and soaked in the cold breeze. Next was the Apharwat peak which is a little higher and covered in snow in the peak snowy season. We loved the panoramic view from here and the guide told us there is LOC and waterfall nearby but one had to take horses for it. Since it was not feasible we decided to skip it and although Gulmarg was a great experience, it is nothing in comparison to how it is when its covered in snow.
Day 4: The magic of Pahalgam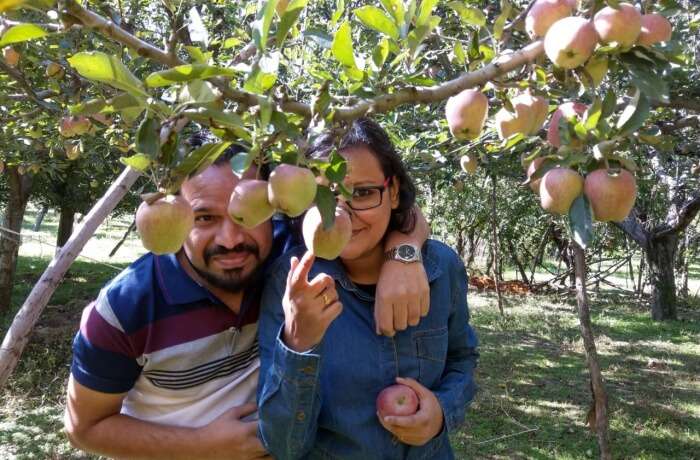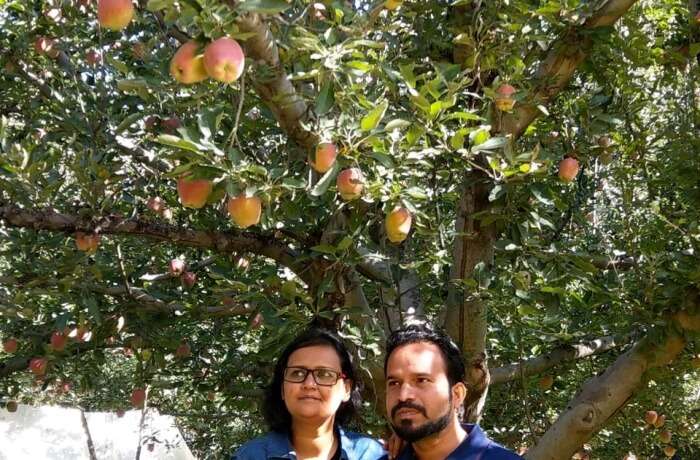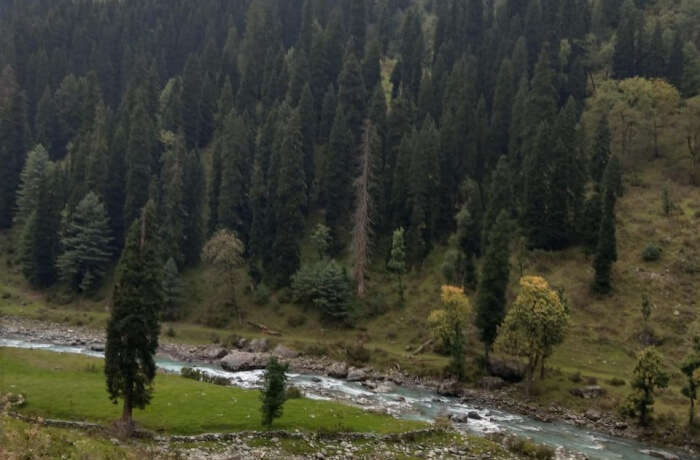 We checked out of our hotel today and headed to Pahalgam, a village famous for its apple orchards. We tried fresh apple juice here, saw many trees, and were even allowed to take a box of apples that we had selected on our own.
Upon entering Pahalgam, we reached a place where we had to hire another taxi because of the Union thing to visit Betaab Valley. This valley famous for being the location for the Bollywood movie "Betaab" was simply fabulous. It had its own waterfall with crystal clear water and rows of pine trees. From here we went to Aru valley and had to take ponies but since we did not want the ponies to suffer, we insisted on walking. And yes, walking with the love of your life in such a wonderful valley was something I did not want to miss!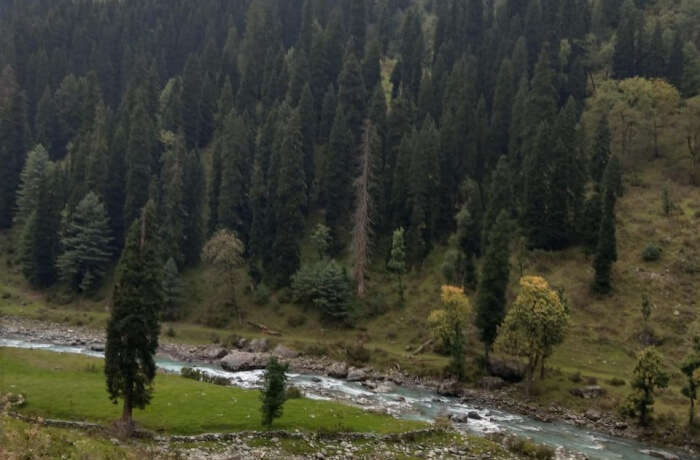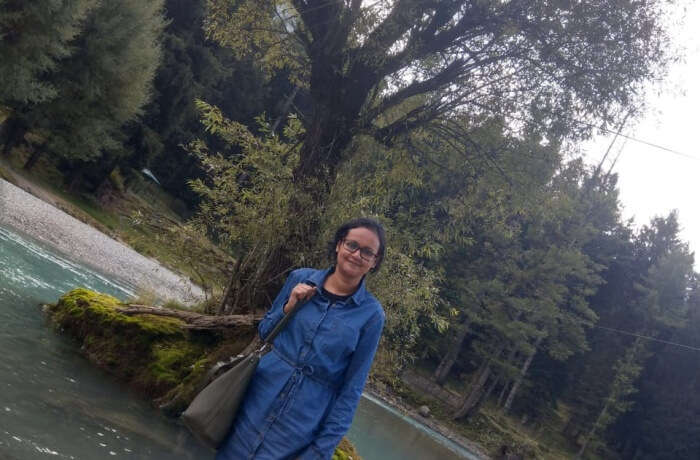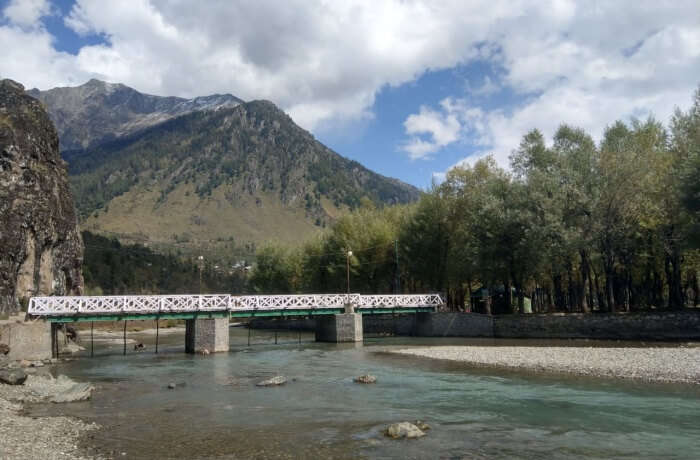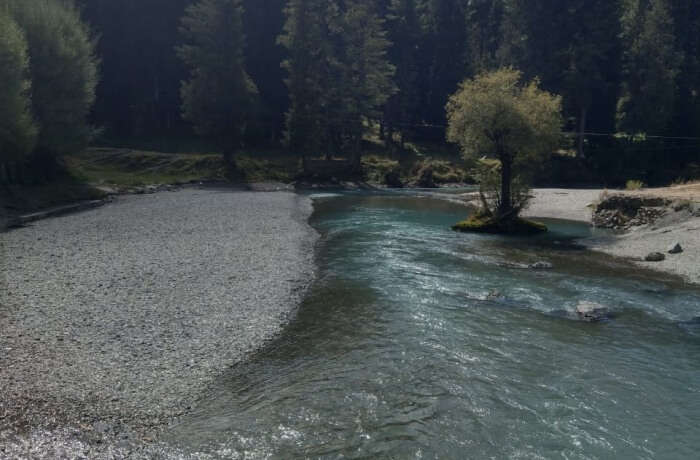 On reaching our hotel (Hotel Green Heights), we checked into what looked like cabin rooms. It was simply amazing and the room even had a balcony facing the river. We loved it! It was at this room that we watched the sunset of our life and I will always remember it. Next day, we went for an early morning walk by the river side and everything truly looked as if it was made in heaven.
Kashmir Valley Gets Its First-Ever Glass-Roof AC Train!
Day 5: Staying at a dreamy houseboat in Srinagar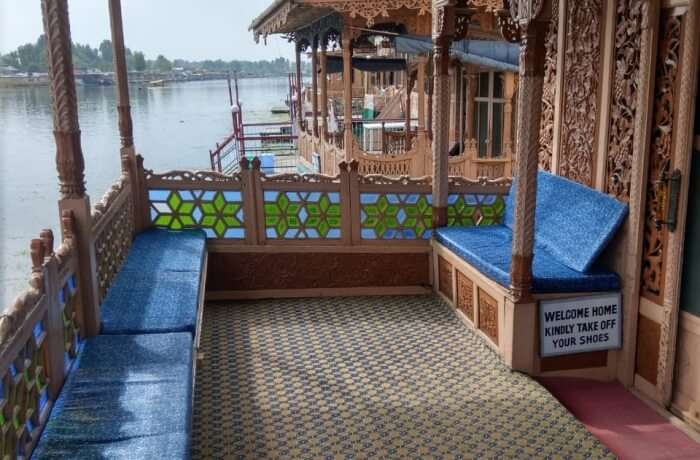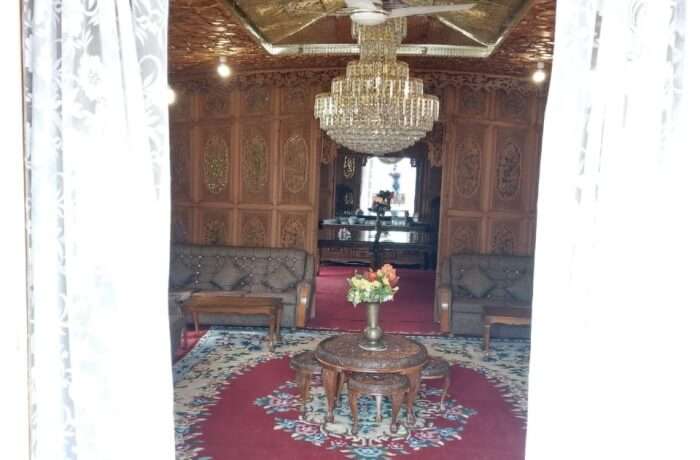 We checked out from Pahalgam today and headed towards Srinagar where we were supposed to stay at the Anarkali Houseboat. Upon reaching the lake, we were taken to the houseboat on a small shikara and upon entering the houseboat, we were amazed by its Kashmiri decor. The whole ambience of the Dal Lake and staying on a houseboat was surreal. Later, after a short nap and evening tea, we went out for our complimentary shikara ride. It was so romantic and beautiful that we started singing Hindi songs. We also did some shopping and later when the ride was about to end, we got our driver to extend it at a sum of 600 rupees and that gracious person took us all the way to Char Chinar where we saw a lotus pond and ducks.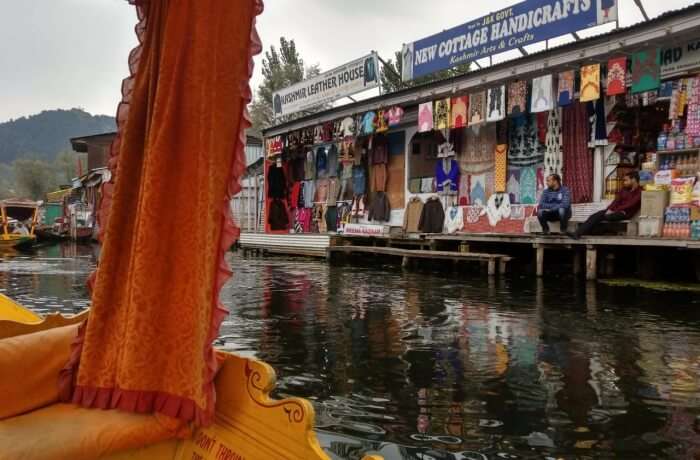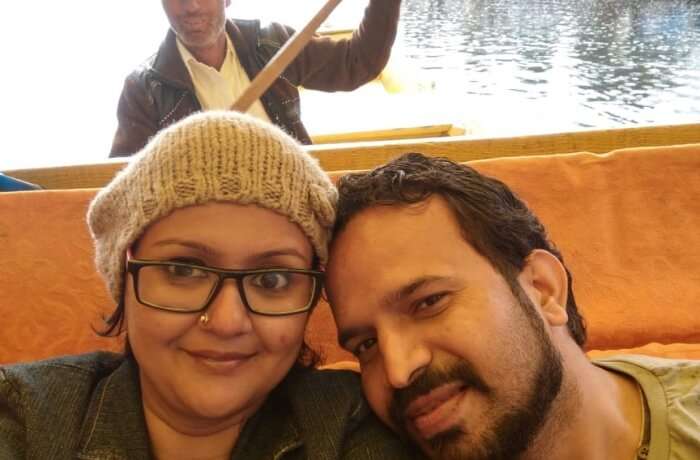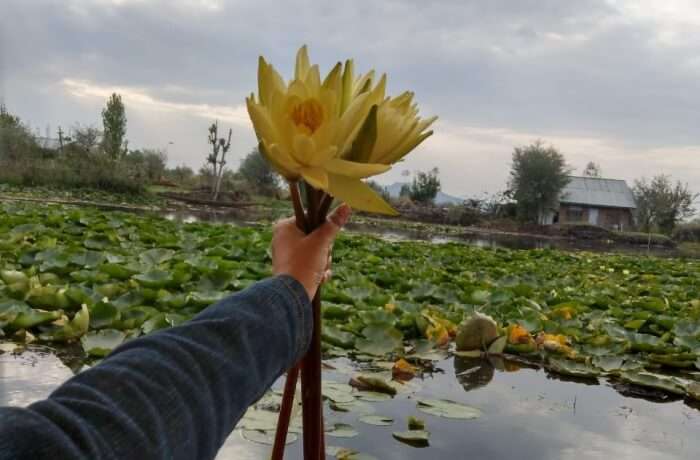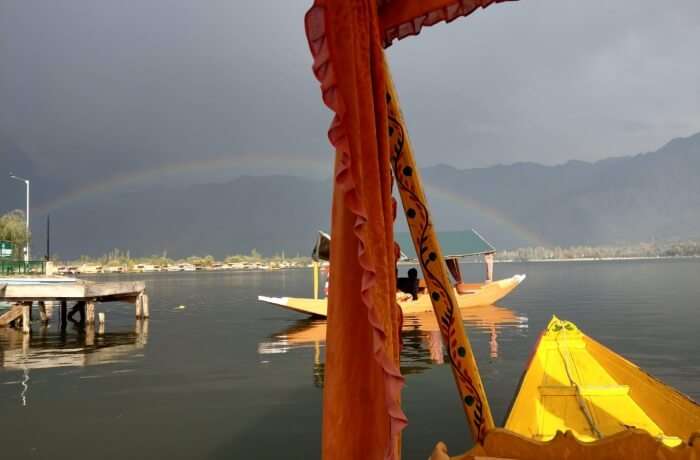 We also did some shopping here and my hubby was gracious enough to get me a kurti and a dress piece even when everything was so expensive. Later back on the houseboat, we passed the evening talking to other people on the houseboat, had dinner, and called it a night after packing our things for the departure the next day.
15 Things To Do In Srinagar In 2022 That Will Make You Fall In Love With The Kashmiri Charm!
Day 6: Kashmir, till we meet again!
On our last day, after one last delicious breakfast and our goodbyes, we left for the Srinagar airport to go back to our reality. And by this time, it truly felt as if we were saying goodbye to a heavenly place.
High Points from our romantic trip to Kashmir
Visiting the gardens in Srinagar
The snowy experience and horse ride in Sonmarg
Gondola ride in Gulmarg
The beauty and stay experience in Pahalgam
Staying at a boathouse in Dal Lake
Low Points
The guides near popular attractions especially in Sonmarg and Gulmarg can duped us for high amounts with a promise of showing many places but in reality it was nothing like that.
Here's What Makes Kashmir A True Heaven On Earth
Tips for travelers taking a trip to Kashmir
This is a life tip and here it goes. Kashmir is one of the best places you will ever come across and for that even if you have to save, please do so. Because money can keep coming and going but this experience will stay with you forever.
If you liked how this couple planned their Kashmiri vacation in a perfect manner, you will love it even more when TravelTriangle plans one for you too! Just choose from these Romantic Kashmir Packages and let TravelTriangle take care of all your hassles!
Comments
comments