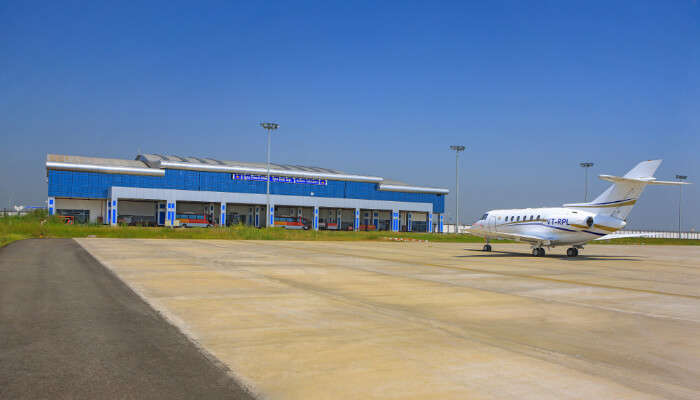 Kutch, Saurashtra, and several regions of Gujarat have been encountering a booming tourism industry. If you are thinking of visiting Gujarat, then you need to know about all the airports in Gujarat that will help you to connect with the place. Apart from that, if you are thinking of travelling outside this city, then you will have to look out for the right airport that will be near to your destination. If you are wondering about how many airports are in Gujarat, India then here is a list of the top 14 airports in Gujarat. Most of the airports being talked about here also facilitate international flights along with domestic flights. Depending on your airline preference, you can also pick the airport. Now, isn't that interesting?
Top 14 Airports In Gujarat
If you were wondering about the airports in Gujarat and where you should be getting down to head to your destination then here are your answers.
1. Sardar Vallabhbhai Patel International Airport Ahmedabad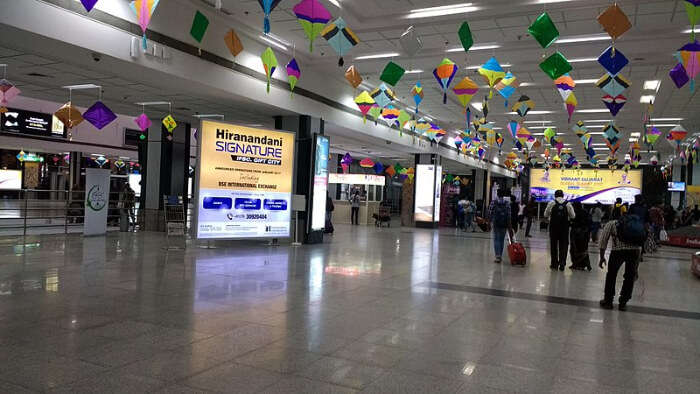 The Sardar Vallabhbhai Patel International Airport in Ahmedabad is within the distance of 9 km. This airport currently has three terminals. Terminal 1 is for handling all the passengers who are opting for domestic flights. Terminal 2 has already won the award for having the best steel structure. The 3rd terminal is the cargo terminal. This airport connects to 14 Airlines including Emirates Airways, SpiceJet, Indigo, Air India, and Singapore Airlines.
There are several international flights as well that fly to Dubai, Kuwait, Muscat, New Jersey, Abu Dhabi, London, Doha, Singapore, and Sharjah. The domestic flights fly to all the main cities of India like Lucknow, Rajkot, Chennai, Jaipur, Kolkata, Hyderabad, Delhi, and Mumbai. The airport provides two different types of baggage facilities and at the airport, you will get duty-free shopping, cafeterias, restaurants, ATMs, banks, etc. This is the international airport in Gujarat.
Location: Hansol, Ahmedabad, Gujarat 380003
IATA: AMD
51 Incomparable Places To Visit In Gujarat For A Memorable Trip In 2022
2. Vadodara Airport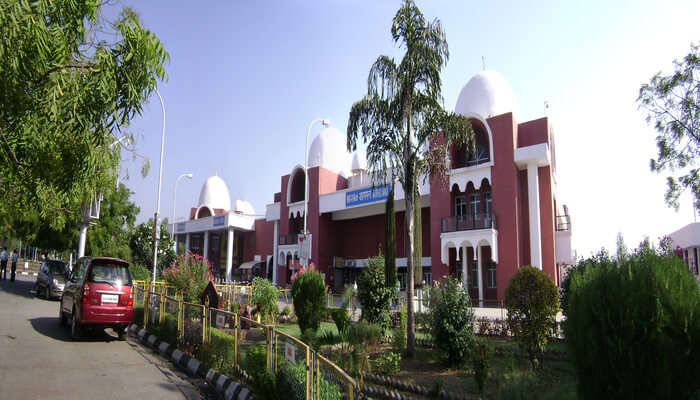 Vadodara airport is popularly known as the Civil Aerodrome and it is located in the Harni suburb of Vadodara. This airport provides a single terminal and it can't handle passengers of the huge count. Even the new terminal building has been constructed to expand the services to international destinations and passenger flow. This new terminal was built in 2016 and it was inaugurated by the Prime Minister of India Narendra Modi.
Currently, the airport does not have any type of cargo and is only a civilian airport. casino kuwait From this airport, you can board flights to several domestic destinations like Hyderabad, Mumbai, Chennai, Goa, and Delhi and it is one of the largest International airports of Gujarat after the famous Sardar Vallabhbhai Patel International airport. It is said that in the future, there is a high chance that the airport will carry out some International flight operations as well. It also offers a lot of facilities like cafeterias, shopping, medical services, a baggage system and many more. The airport is near to the Vadodara railway station and you can also avail taxi facilities. The airport is located near some famous tourist attractions place like Baroda Museum, Iskcon temple, Kriti Mandir, and others.
Location: Civil Aerodrome, Harni Road, Vadodara, Gujarat 390022
IATA: BDQ
3. Surat Airport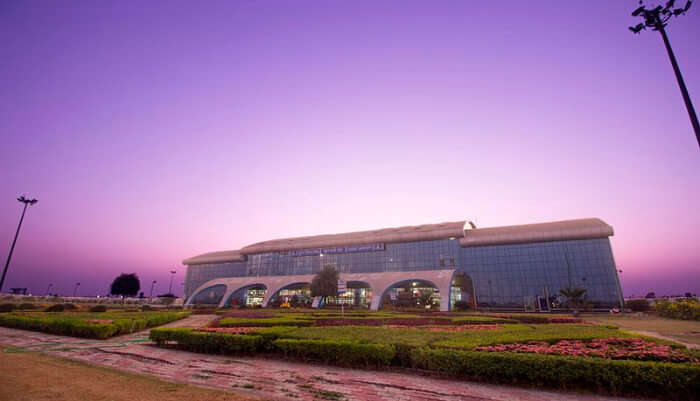 Surat Airport is a reputed airport and it is located 11 kilometers away from Surat. Gujarat Government used to control the management of this airport previously and now the Airport Authority of India has undertaken its management sector. After that, a lot of expansions and developments have been carried out at the airport and now it offers several medical services like ATMs, baggage services, restaurants, and many more. The airport has the capability of handling 240 passengers at one time. Apart from that, you will get several transportation options from this airport.
From Surat Airport, one can book flights to destinations like Delhi, Mumbai, and the other two cities of Gujarat. SpiceJet has also started carrying out flight operations to Jaipur, Patna, Kolkata, Hyderabad, Goa, and Delhi. The airport will go through more expansion to increase passenger traffic. Starting from the Science Museum, Joggers Park, Maharana Pratap circle and many more tourist places are located close to this airport.
Location: Surat- Dumas Road, Ahmedabad, Gujarat 380015
IATA: STV
Shopping In Gujarat: 10 Incredibly Awesome Places That Will Tempt You To Splurge More
4. Rajkot Airport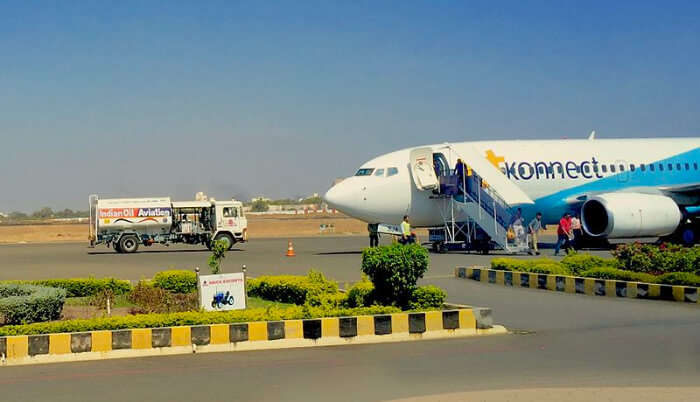 Rajkot Airport only has flights to three cities that is Surat, Delhi, and Mumbai. At this airport, you can only see Air India Airlines and Jet Airways and it is a very small airport that has the capability of handling 125 passenger traffic. The airport is planning on expanding itself and it is located near several tourist spots like the Watson Museum, Kaba Gandhi No Delo, and many more. This domestic airport in Gujarat serves to be a perfect rescue for local residents. 
Location: Gandhigram, Civil Aerodrome, Rajkot, Gujarat 360006
IATA: RAJ
5. Jamnagar Airport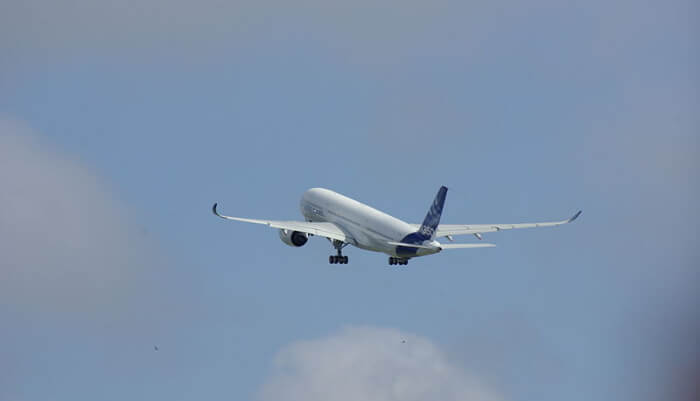 Indian Air Force owns the Jamnagar airport and it is situated 8 kilometers away from the city. This airport permits both private and commercial flights. It has a cafeteria and a small lounge. In the year 2012, the government has made plans for expanding this airport. The airport has a four-lane highway that connects it with the city. Several tourist spots are also located in close proximity to the airport, which you can explore like Chandni Bazaar, Pratap Vilas Palace after you land at this airport.
Location: Airport Road Civil Enclave, Govardhanpur, Jamnagar, Gujarat 361006
IATA: JGA
10 Best Places To Visit In Gujarat In Summer For An Enthralling Holiday
6. Bhuj Airport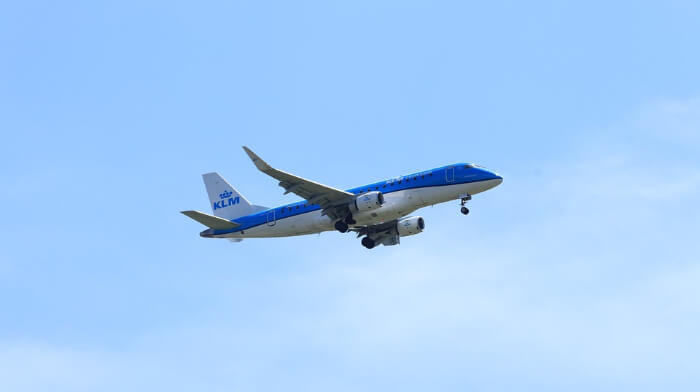 Bhuj Airport is located at a distance of 40 km away from the border of Indo Pakistan. This airport contains one terminal and most of the flight operations that are available here are conducted by Air India and Jet Airways. The airport is fully operational and connects flights to Delhi and Mumbai. Near the airport, you will get several general auto services and taxi services and bus stand at a distance of 4 kilometers. Most of the tourists, who land at this airport, grab the chance to explore famous spots like Aina Mahal, Prag Mahal, Kutch Museum, Swami Narayan temple, and many more. The airport also shares its runway with Bhuj Mata Air Force Base. You will get assistance here at the airport like package facilities, medical assistance, and a snack bar.
Location: IAF Campus, Bhuj, Gujarat 370001
IATA: BHJ
7. Porbandar Airport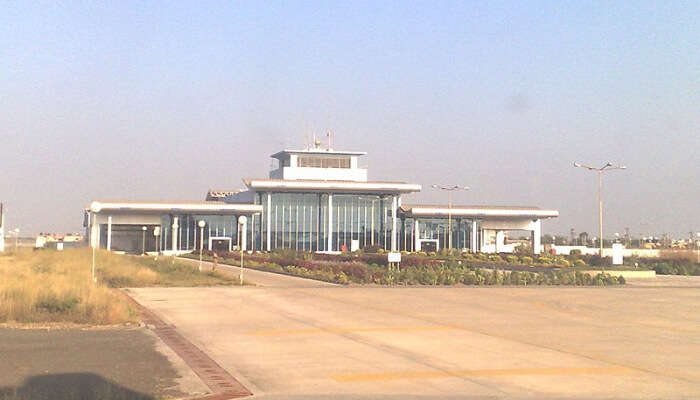 Porbandar Airport serves Porbandar City. This airport has a new terminal building which is capable of handling 100 passengers and it also provides other added facilities. The airport is a civil aerodrome and it offers flights to Bangalore, Diu, Mumbai, Hyderabad, Delhi, and Chennai. It also provides passenger services or general services like medical assistance, bag, and baggage services. You will get several transport systems from this airport and you can visit several tourist attractions from here. Tourist places like Mahadev temple, Sudama Mandir and Kirti Mandir are located close to this airport.
Location: NH 27, Porbandar Airport Area, Porbandar, Gujarat 360575
IATA: PBD
7 Haunted Places In Gujarat That Will Scare You Out Of Your Wits In 2022
8. Bhavnagar Airport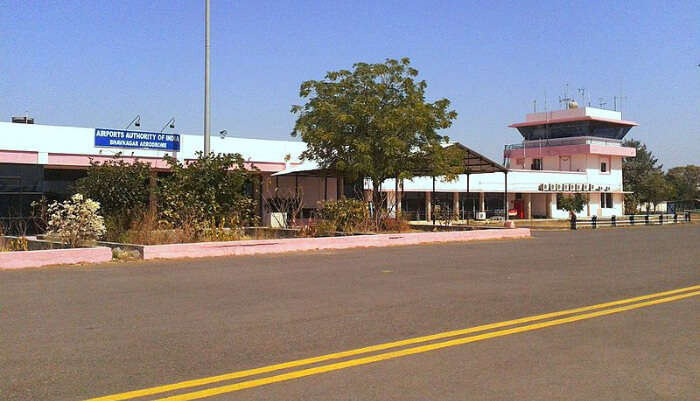 Bhavnagar Airport is a very small airport, but it has been constructed properly. It offers flights to Mumbai and it is 5 kilometers from the city. Jet Airways used this airport for a long time but left because of the lack of passengers. The airport has a cargo terminal along with a single terminal. Since it is a small airport, the capacity is also limited, but it does provide VIP lounges, medical assistance, and baggage services. When you land at this airport, you will get to see several tourist attraction places like Shri Swaminarayan Mandir, Barton museum, Victoria peak park garden, and many more. You can reach the Bhavnagar terminus from this airport by traveling for 20 minutes.
Location: Airport Road, Subhash Nagar, Bhavnagar, Gujarat 364001.
IATA: BHU
9. Kandla Airport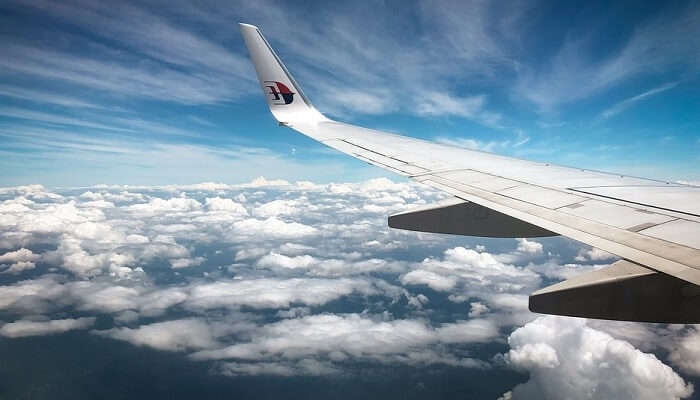 Many people call Kandla Airport the Gandhidham Airport as well. During the time of the 1950s, the airport was built and by the 1960s, several flight operations were already started. Gujarat Airlines and Jet Airways started the flight operations to Mumbai in 1999. In the year 2006, there were regular flights to Kandla and Mumbai, but all the operations stopped in the year 2012. Ventura Airconnect Airline is currently serving this port with destinations of Surat and Ahmedabad. It has one terminal and a single runway and it can handle a hundred passengers at a time. It offers passenger services and you will also get duty-free shops and snack bars. There are several reputed tourist attractions near the airport like Gemini Circus, Dhara Aquarium, and Gandhi samadhi.
Location: Kandla, Kutch district, Gandhidham, Gujarat 370240
IATA: IXY
17 Famous Festivals In Gujarat To Celebrate In 2022 With Joyous Fervor
10. Mehsana Airport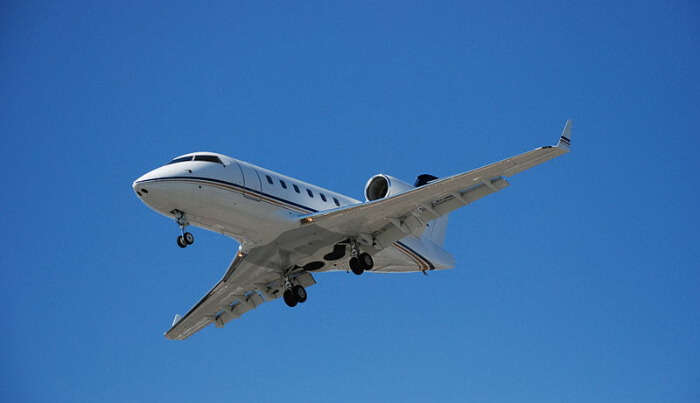 A private company and the government of Gujarat have developed this airport in collaboration, which was initially an abandoned airfield. In the year 2007, this airport was inaugurated by Gujarat's Chief Minister. This airport does not have any scheduled flights or passenger operations. So, if you are wishing to fly to Mehsana, then you will have to take the Sardar Vallabhbhai Patel International Airport.
Location: Ongc Nagar, Mehsana, Gujarat 384002
IATA: None
11. Amreli Airport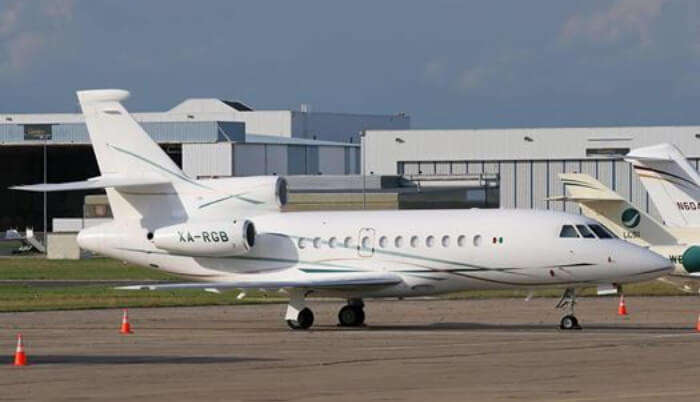 The Government of Gujarat has built this Amreli Airport in Amreli. Initially, the runway was not perfect for the flight operation, but it has been now repaired to carry out the flight operations seamlessly. Amreli offers you only one destination and that is Surat and Ventura air connect. Because of the increase in the number of passengers, this airport was set up. At the airport, you will get all the basic facilities like baggage services, passenger facilities, etc.
Location: Amreli Road, Opposite The Grand Surya Hotel, Amreli, Gujarat 365601
IATA: XAM
20 Gujarati Dishes That Will Always Have A Sweet Spot In Your Heart
12. Dholera International Airport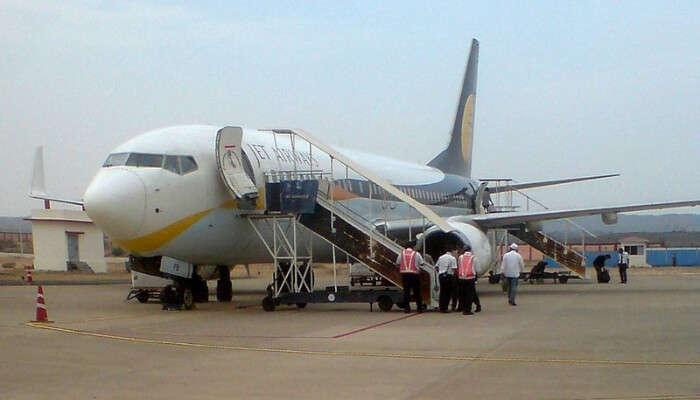 Dholera International Airport is currently going through some construction. It is located in Navagam, which is in Dholera Taluka. It stretches across an area of 1428 hectares of land and it helps in controlling the air traffic of the main Ahmedabad airport. This airport has two runways.
Location: Navagam, Dholera Area, Gujarat, India.
13. Keshod Airport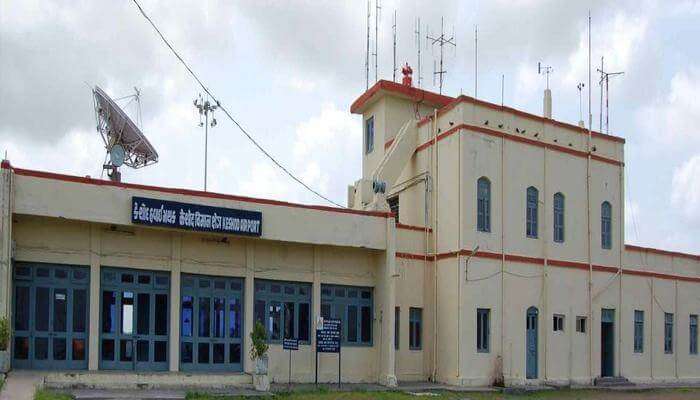 Keshod Airport serves the city of Veraval and Junagadh. The airport is located in Keshod of Gujarat and it was built by the Nawab of Junagadh to use it for private purposes. During the time of the 1890s, the airport was officially announced to be public and there were scheduled flights as well. In the year 2000, Jet Airways used this port, but currently, there are no functioning flights at this airport.
Location: Airport Road, Keshod, Gujarat 362220
IATA: IXK
28 Best Places To Visit In Vadodara For A 2022 Tour Through The Historical Past Of Gujarat
14. Ankleshwar Airport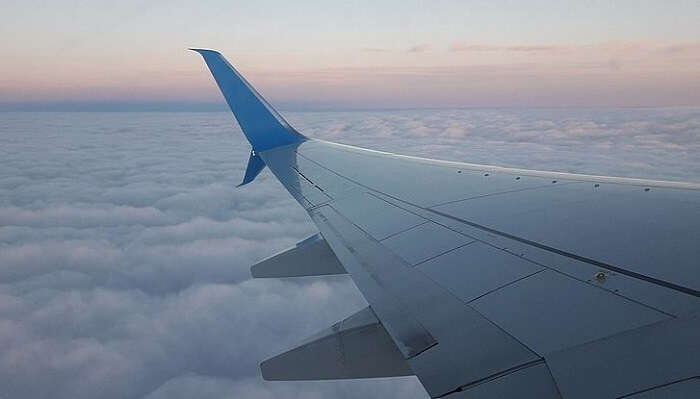 Ankleshwar Airport is an important airport that is located in the Bharuch district near the village of Mandva of Gujarat. 80 acres of land were acquired by the Gujarat State Aviation Infrastructure Company Limited to construct this airport. By 2013, it was expected that the airport will be fully functional, but it is still facing several hurdles because it is near the National Highway so it is trying to obtain some environmental clearance as well.
Location: Ankleshwar, Gujarat, India
IATA: None
Here is a list of airports in Gujarat that have been running for a long time and is going through several development plans and expansion plans for the future. Gujarat has been getting a lot of opportunities and the economy of Gujarat has also improved in the past few years. This is one of the major reasons why it is inviting several businessmen and investors in its state and that is why the passengers' demands have been increasing. It is leading to a rapid increase in airports or airport expansions. So, plan your long pending trip to Gujarat and have a good time!
For our editorial codes of conduct and copyright disclaimer, please click here.
Frequently Asked Questions About Airports In Gujarat
How many airports are there in Kutch, Gujarat?
There are four airports in Kutch, Gujarat and they are Bhuj, Mundra, Khandala, and Naliya. It is connected with the Mumbai Airport and since it is the border district, it has Air Force base as well.
Which airport will be near to the Somnath temple?
If you are in Somnath temple, then you can get the Diu Airport, which is very close to it. You can reach it by availing the bus service. If you are in Ahmedabad, then the closest airport will be Sardar Vallabhbhai Patel Airport.
Is International and domestic Airport the same thing in Ahmedabad?
Ahmedabad Airport has 2 terminals. The domestic one is Terminal 1, which is the oldest and it is operational only for domestic destinations. The terminal 2 is the new one which will operate the international and domestic airport in Gujarat.
What is the distance of Ahmedabad Airport from the city?
Ahmedabad Airport is 8 kilometers from the city. The name of this Airport is Sardar Vallabhbhai Patel International Airport.
Which airport is close to Dwarka?
Jamnagar Airport is the nearest to Dwarka because it is 45 kilometers away. One can take a taxi or bus to reach Jamnagar airport.
How to visit Somnath Temple by flight?
If you want to visit Somnath Temple, then you won't get any direct flights. So, you will have to visit Ahmedabad and from there you need to reach Somnath.
In which city of Gujarat, a new airport might get built?
The fourth-largest city of Gujarat is Rajkot and the Green Field Airport is going to get constructed there. Rajkot is holding the 4th position after Ahmedabad, Surat and Vadodara.
Does Bhavnagar airport provide flights of multiple airlines?
Yes, Bhavnagar provides multiple airline support and it will take you to several popular destinations globally. It is a fully functional airport in Gujarat.
{
"@context": "https://schema.org",
"@type": "FAQPage",
"mainEntity": [
{
"@type": "Question",
"name": "How many airports are there in Kutch, Gujarat? ",
"acceptedAnswer": {
"@type": "Answer",
"text": "There are four airports in Kutch, Gujarat and they are Bhuj, Mundra, Khandala, and Naliya. It is connected with the Mumbai Airport and since it is the border district, it has Air Force base as well."
}
}
, {
"@type": "Question",
"name": "Which airport will be near to the Somnath temple? ",
"acceptedAnswer": {
"@type": "Answer",
"text": "If you are in Somnath temple, then you can get the Diu Airport, which is very close to it. You can reach it by availing the bus service. If you are in Ahmedabad, then the closest airport will be Sardar Vallabhbhai Patel Airport."
}
}
, {
"@type": "Question",
"name": "Is International and domestic Airport the same thing in Ahmedabad? ",
"acceptedAnswer": {
"@type": "Answer",
"text": "Ahmedabad Airport has 2 terminals. The domestic one is Terminal 1, which is the oldest and it is operational only for domestic destinations. The terminal 2 is the new one which will operate the international and domestic airport in Gujarat. "
}
}
, {
"@type": "Question",
"name": "What is the distance of Ahmedabad Airport from the city? ",
"acceptedAnswer": {
"@type": "Answer",
"text": "Ahmedabad Airport is 8 kilometers from the city. The name of this Airport is Sardar Vallabhbhai Patel International Airport."
}
}
, {
"@type": "Question",
"name": "Which airport is close to Dwarka? ",
"acceptedAnswer": {
"@type": "Answer",
"text": "Jamnagar Airport is the nearest to Dwarka because it is 45 kilometers away. One can take a taxi or bus to reach Jamnagar airport."
}
}
, {
"@type": "Question",
"name": "How to visit Somnath Temple by flight?",
"acceptedAnswer": {
"@type": "Answer",
"text": "If you want to visit Somnath Temple, then you won't get any direct flights. So, you will have to visit Ahmedabad and from there you need to reach Somnath."
}
}
, {
"@type": "Question",
"name": "In which city of Gujarat, a new airport might get built? ",
"acceptedAnswer": {
"@type": "Answer",
"text": "The fourth-largest city of Gujarat is Rajkot and the Green Field Airport is going to get constructed there. Rajkot is holding the 4th position after Ahmedabad, Surat and Vadodara."
}
}
, {
"@type": "Question",
"name": "Does Bhavnagar airport provide flights of multiple airlines? ",
"acceptedAnswer": {
"@type": "Answer",
"text": "Yes, Bhavnagar provides multiple airline support and it will take you to several popular destinations globally. It is a fully functional airport in Gujarat. "
}
}
]
}
People Also Read
Airports In India Airports In Kathmandu Airports Of Bhutan
Comments
comments