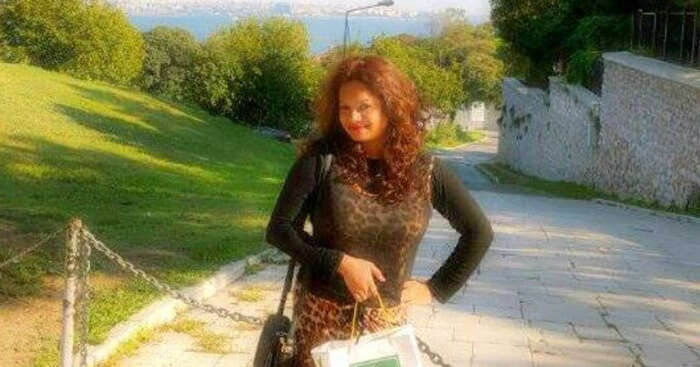 Meet Amy Nag – the brave first-time solo traveler, who put all her fears to the back seat and undertook a journey to Turkey, after being canceled upon by her sister. For some assistance, she booked a 5D/4N tour package through TravelTriangle at a price of Rs. 28,700 – which included her accommodation, entrance fees, taxes and transportation. Take a look, as she opens up about her enchanting journey.
Amy's solo trip to Turkey was truly an unforgettable experience for her as she says, "I have emerged into a different woman, more bold and confident than I used to be. The fear of traveling alone has completely gone out and I am looking forward to explore the world alone."
The conspiracy of destiny
My sister's visa work could not get processed on time while my leave had gotten sanctioned and visa work and tickets readied. There was no backing out now. But the idea of traveling alone for the first time – that too to a foreign country – was making me scared. Pushing all my fears to the back seat, I decided to take the adventure solo.
Traveling solo

When traveling alone as a girl, there are a lot of things to be concerned about. So I started with inquiring my friends who had traveled to Turkey. Unfortunately, I got a negative feedback dissuading me from going to an Islamic country alone – but I had made up my mind.
I began my in-depth research and inquired Holiday Factory here in Dubai, but could not find any suitable package. Meanwhile, I got a call from TravelTriangle, who offered me quotes based on my budget and other requirements.
Experience

No words can do justice to the experience I had since there is only so much you can write. The fact that my trip turned me into a different person self-sufficiently conveys the effect that this solo expedition had on me. I discovered strange bonds of humanity, befriending diverse peoples from all around the globe.
Why have I been so thankful to TravelTriangle, is because they served me everything on a platter. From being picked up at the airport to following a set package – everything was extremely well organized.
Day 1: And so it begins

On landing in Istanbul at around 2 am, I was greeted by my guide who transferred me safely to my hotel. After a refreshing sleep, my morning began with a delicious Turkish breakfast. The rest of the day was booked for Istanbul City Tour.

Istanbul turned out to be an absolute beauty. From safety to hospitality, each one of my concern was answered with homely warmth. The combined tour – aided by a very friendly guide – began by taking us to Hagia Sophia. This was followed by a visit to the mesmerizing Blue Mosque (facing Hagia Sophia) – one of the most sought after tourist destinations in Turkey.

After a ravishing lunch, I went to the Grand Bazaar, supposedly the most attractive shopping center around the world. Since the bazaar was closed that day, I retreated to my hotel and had a sound sleep.
Suggested Read: 38 Mouth-Watering Turkish Foods That Will Give Anyone An Instant Foodgasm
Day 2: Touching the soul of Istanbul

The next day at the hotel's restaurant for breakfast was to be followed by the Bosphorous Cruise. My first experience on a cruise turned out to be amazing. Our bus first took us to the grand Green Horn, the first stop for the day. Proceeding to the Egyptian Bazar aka Spice Bazar, my senses were delightfully assaulted by the enticing aromas of cinnamon, saffron, mint, and numerous other herbs and spices.

After the Spice Bazar, we left for the boat trip on the Bosphorus – a traditional excursion along the waterway separating Europe and Asia. The shore was lined with beautiful wooden villas, palaces of marble and village houses and was a delight to look at. The excursion then took us around the magnificent Dolmabahce Palace, and further along the parks and imperial pavilions of Yildiz Palace.

The day was further beautified with an interior visit to the Rumeli Fortress, one of the most beautiful works of military architecture anywhere in the world.
Day 3: In the color of green

I woke up to a day at leisure. Since this was the day on which my plan-of-action was not pre-decided, I called up my travel agent to aid my visit to the Green Bursa. I had never imagined that Bursa would help me make memories that would keep Turkey alive in my heart and mind.

After a 2-3 hour journey from Istanbul, I then went through a cable car ride to the top of a hill. The view of lush green landscapes and vast infinite skies made my heart skip a beat. As is started drizzling, the greens were brightened further and the weather gained perfection.
Day 4 : Princess Diaries
My last day in Turkey took me to the Princess Island. I was truly made to feel like a princess, having taken a ride on the Horse carriage. In the evening, I pampered myself with a buck load of shopping and wandering around. I feel out of words to describe my overall experience.

Suggested Read: 82 Best Places To Visit In Turkey That Must Be On Your Itinerary
Day 5: And so it ends
I woke up with a heavy heart, unwilling to leave Turkey so early. My experience had so deeply affected me. I reminisced about how everything had turned out to be so perfect — from the hotel stay to local tours to mouth-watering food. In the morning, I was transferred to the Sabiha Airport, where I parted from this beautiful country.

Luckily, I was blessed with a company of great people throughout my journey. As I got talking to those people, inquiring about the details of their trip — everybody was astonished that I had gotten a package same as theirs but in a much lesser price. And everything that I received was the best. I almost kept boasting throughout the trip, that I had gotten the best possible package at a great price.
Highlight: Green Bursa made my trip worth. I would have been sad, had I not visited Bursa.
Low Point: I really wanted to try the Balloon Ride but could not since I was limited by time.
Tips for future travelers:
Anybody who is visiting Turkey must definitely try Bursa.
Try going solo. When traveling solo, you don't have to match up to anybody's pace and you can roam freely.
Inspired to explore the mesmerizing Turkey? Book yourself a trip, NOW!