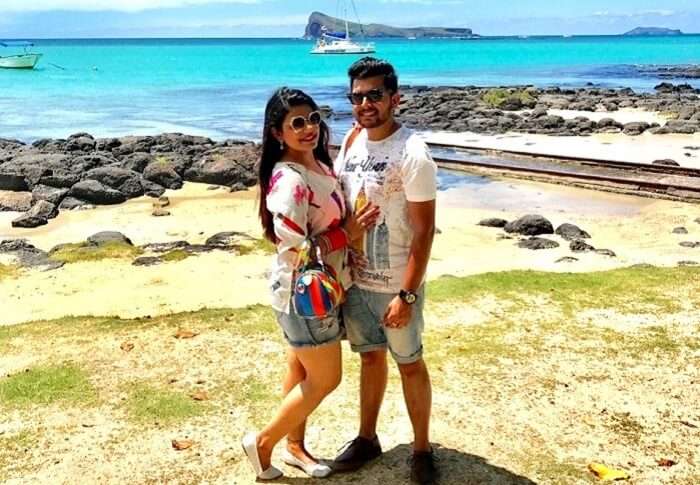 Armaan and his wife made the most out their adventurous honeymoon trip to Mauritius. From parasailing over the crystal clear blue waters to exploring the gorgeous beaches, they experienced the best of Mauritius in 6 days. Read on to know about their awesome trip!
Finally, we were married! And now it was time to plan for a honeymoon. We both had some ideas in mind and the common ones were; a beautiful place with gorgeous beaches, luxurious stay options, lots of leisure time to spend with each other. Keeping these things in mind, Mauritius was agreed on as our honeymoon destination.
The task of searching for good Mauritius honeymoon packages was given to me. I browsed through internet and came across the TravelTriangle Facebook page, a holiday marketplace offering customizable packages for locations across the country. We posted a query and were soon contacted by agents. After we had gone through the itineraries and quotes sent by the agents, we picked the best one offered by Advance Trip Experts Pvt. Ltd.
We couldn't wait for our trip to begin.
Our Mauritius honeymoon package details
Trip Type: International Honeymoon Trip
Duration: 7 Days and 6 Nights
Budget: INR 2,08,000
Inclusions: Accommodation at Paradise Cove Hotel, Transfers, Breakfast, Sightseeing tour of Mauritius.
Exclusions: Flights, Scuba diving, paid activities if any
Agent Name: Advance Trip Experts Pvt. Ltd
Best months for visiting Mauritius: May-December
Day 1: Hola Mauritius!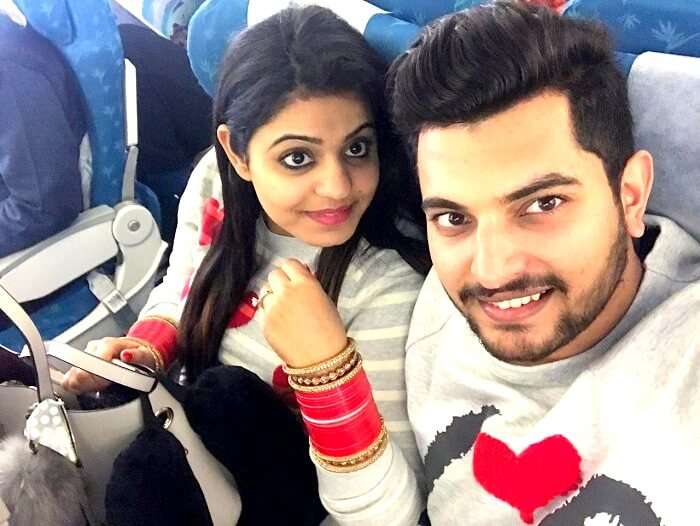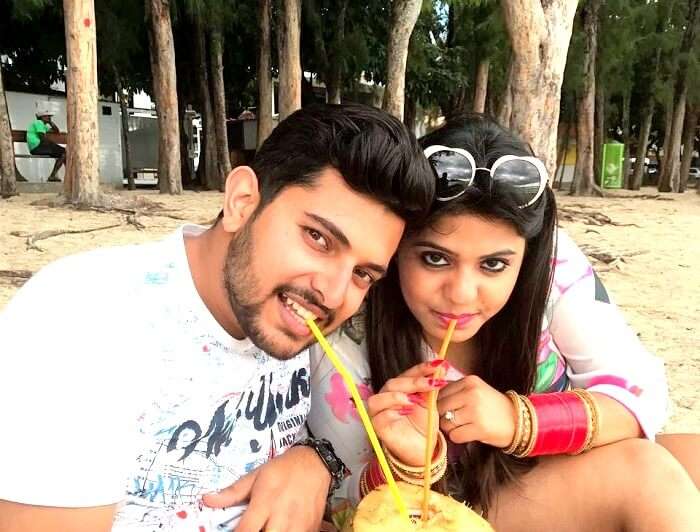 14 Important Things To Know About Mauritius: A 2022 Travel Guide For All Travelers
We boarded an early morning flight from New Delhi and reached Mauritius by afternoon. We were received by the company representatives who took us to our resort – Paradise Cove Boutique Hotel. After checking in, we went to our room and relaxed for a while. The entire day was for relaxation and leisure and we made full use of it by chilling near the pool, clicking pictures, and having good food.
At night we had an early dinner and slept off peacefully dreaming about Mauritius.
Day 2: Of different colored landforms and volcano sites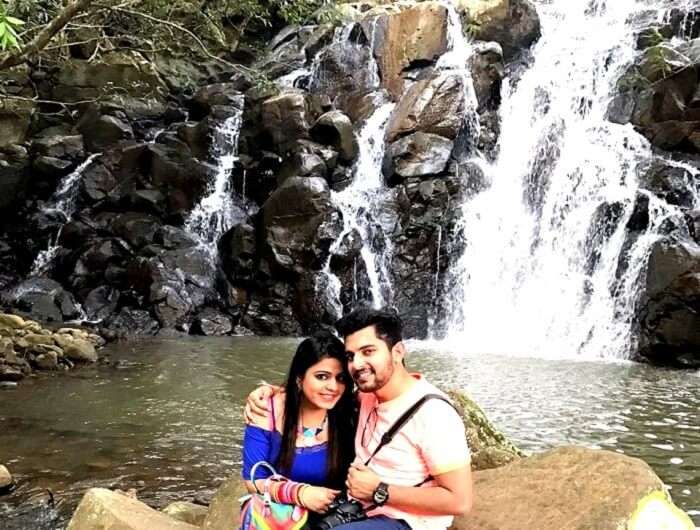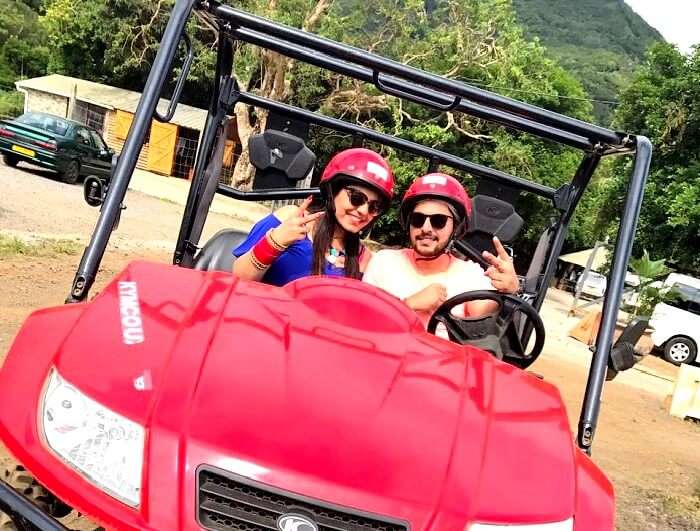 We had a sumptuous breakfast post which, we left for sightseeing around Mauritius. We first visited the Ile aux Cerfs, the islet with the most beautiful beach and the clearest turquoise water. We clicked lots of good pictures there before proceeding to see the Seven Colored Earth, a geological formation consisting of seven different colors in the chamarel plain. It is a very popular tourist attraction in Mauritius, and again a brilliant spot for clicking pictures.
After that, we visited the souvenirs ships factory where we saw how these are manufactured and packaged.
We finished the sightseeing tour by 6 pm and came back to the hotel for dinner and sleep.
Day3: Water adventures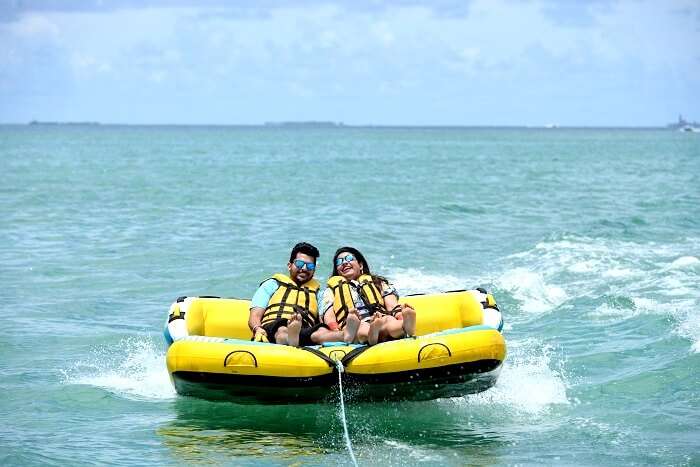 Feeling The Tropical Love On A 4N 5D Honeymoon In Mauritius
I was eagerly waiting for this day as day 3 was for the water adventure activities. We had a light breakfast post which we proceeded for the activities. We did para sailing, jet ski, and banana boat ride. It turned out to be awesome! I enjoyed para sailing the most. The feeling like you are flying in the air is so amazing that one hopes that the ride goes on and on for a long time. Our trainers were very experienced professionals who took good care of us and made sure that we had fun. We had lunch at the beach, and it turned out to be a delicious affair.
At night we came back to our hotel for dinner and sleep.
Day 4: Sightseeing in Port Louis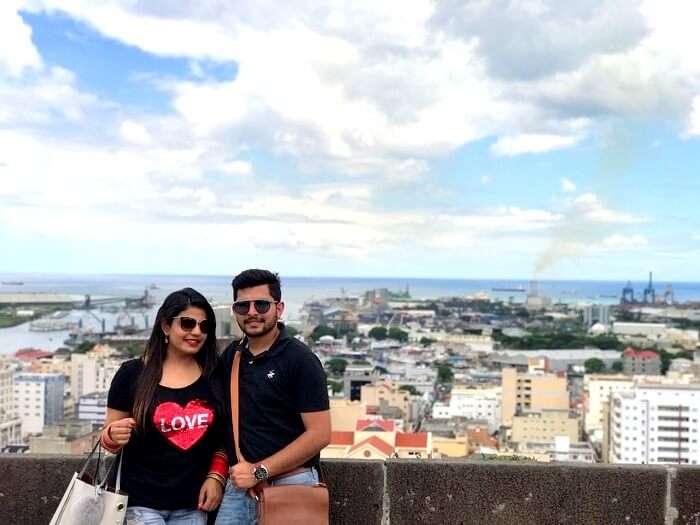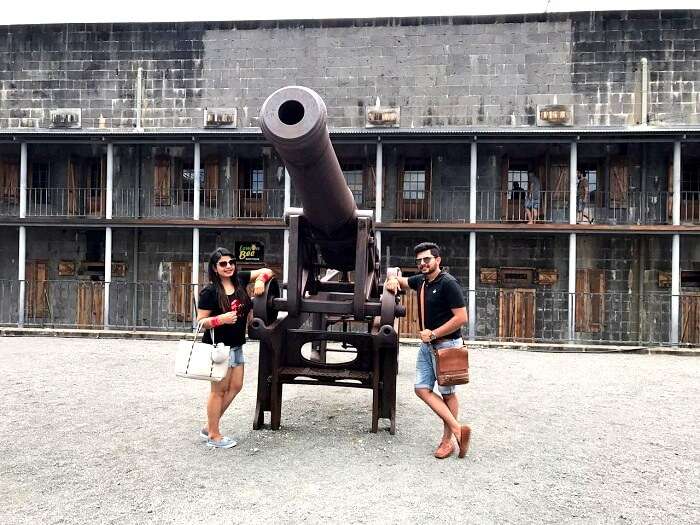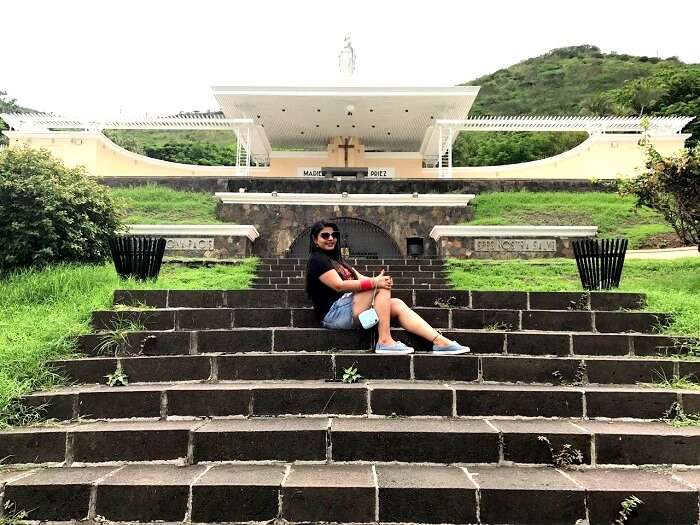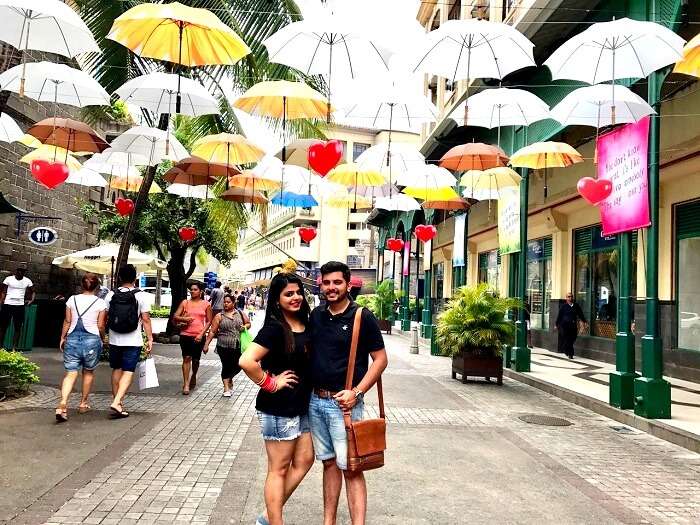 We had breakfast and left for sightseeing around Port Louis. We visited the old forts and museums there, which gave an insight into the history of Mauritius. We then went to the mall, where we had our lunch.
By late evening, we came back to our hotel for dinner and sleep.
Day 5: The good life: Beach therapy, shopping and leisure time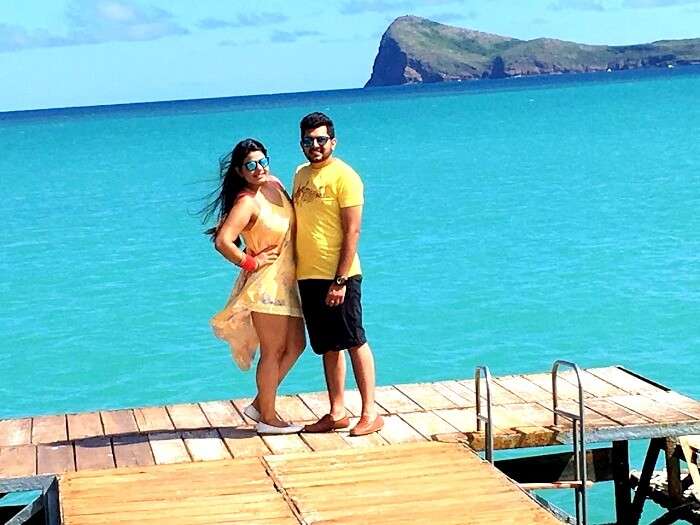 We had breakfast and went to soak in some sun at the beach near our property. The first half was spent in just relaxing there and enjoying in the shallow sea waters.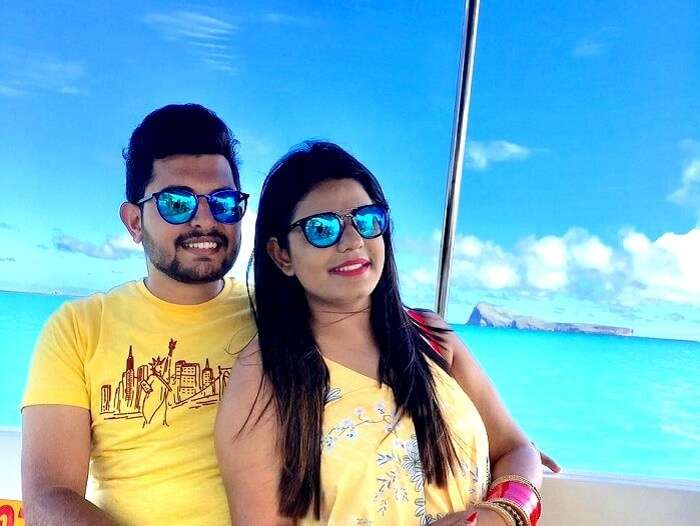 Casela Nature Park In Mauritius: Everything You Should Know About This World Of Adventures
Then, we visited the local markets near the area and bought local handmade soaps, shampoo and some wine.
At night, we came back to our hotel and retired to our room, quite exhausted from the day's activities.
Day 6 and Day 7: Making most of the last days in Mauritius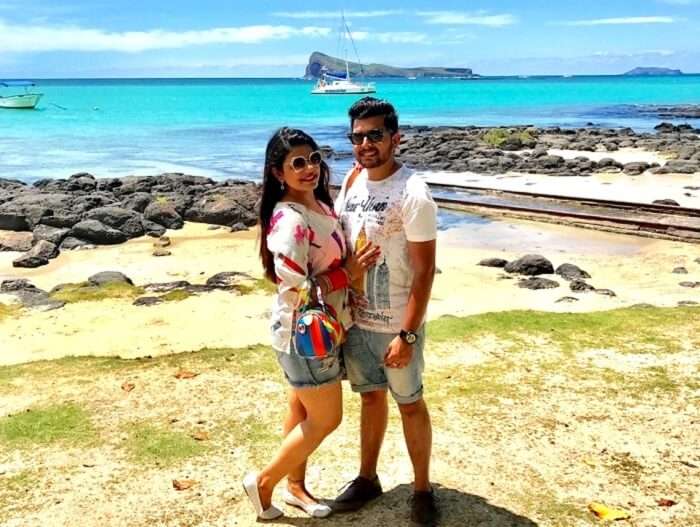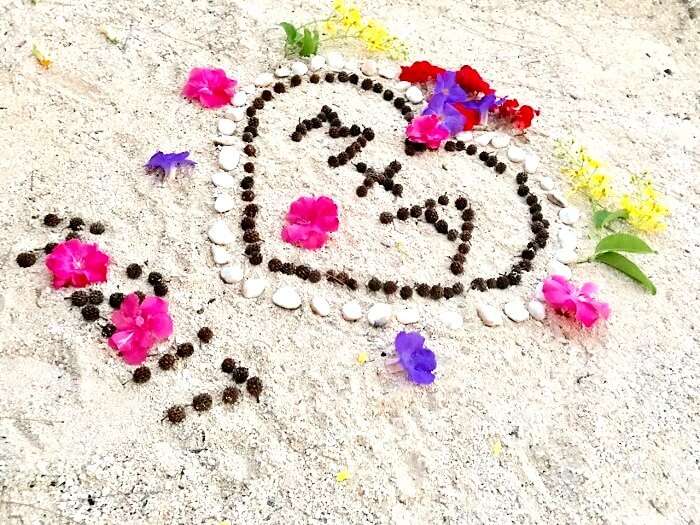 We wanted to explore our hotel property today. We started off with a visit to the infinity pool, and it was so beautiful that we couldn't resist going for a swim. We enjoyed in the pool for some hours and then changed our clothes and explored the other areas of the resort. We were given complimentary sauna and steam coupons , so the entire second half was spent in just relaxing there, taking full advantage of our complimentary coupons.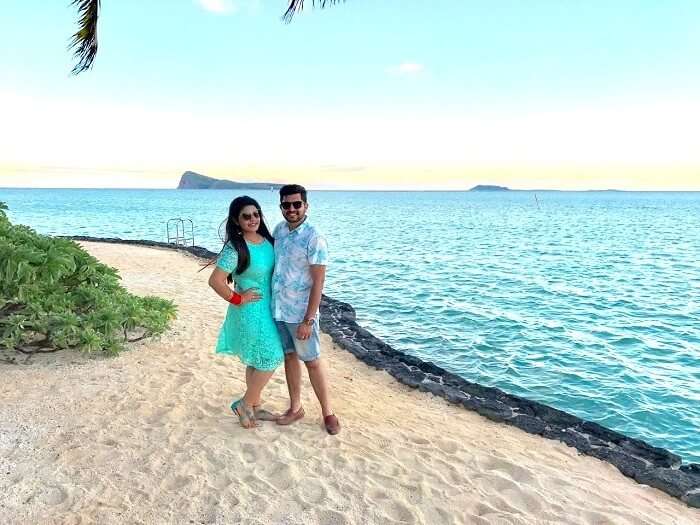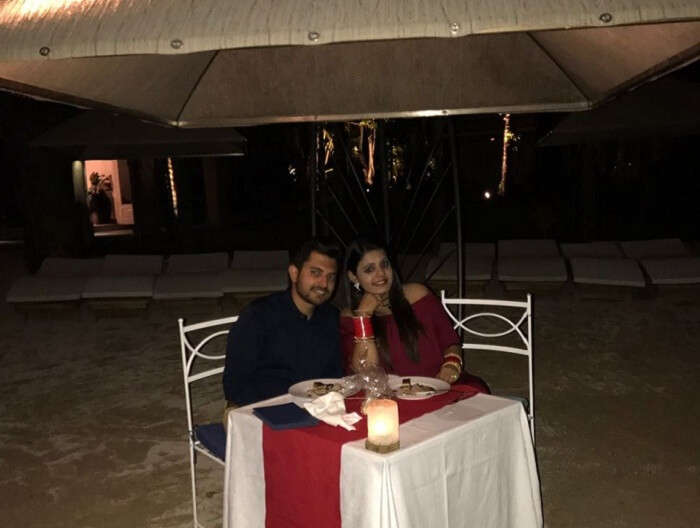 At night, a special candle light dinner was arranged for us by the hotel. The food, right from the snacks to the main course was delicious. We were vegetarians so special care was taken by the staff to prepare good vegetarian food for us. The decorations were perfect and the entire sitting area was lighted with candles. It was a beautiful experience.
Next morning we had breakfast and left for the airport. On the way we stopped at the local markets and bought souvenirs for friends and family. It was finally time to say goodbye to Mauritius.
We reached our airport on time and bid adieu to this beautiful land. Our honeymoon in Mauritius had ended but the memories had just begun!
Summarizing the trip, Mauritius was such a beauty that we did not want to come back. It was as if our time had stopped there, in those beaches and white sands. I will never forget how that magical place made us feel. I thank Travel Triangle for planning this journey for us and making it truly special.
Highlights:
Candle light dinner organised by the hotel was amazing and made us feel really special.
Parasailing was a great experience. Highly recommend it.
Tips for future travelers:
One can opt for a full package which includes drinks as part of the stay in resort.
Mauritius is not a place that would offer a great shopping experiences. One can pick up locally made soaps and cosmetics, that's all!
Mauritius was a dazzling affair for this honeymoon couple! They witnessed the best of nature, luxury, and adventure here and you too can do the same with your partner. Book your Mauritius Honeymoon Package and let us do the planning!