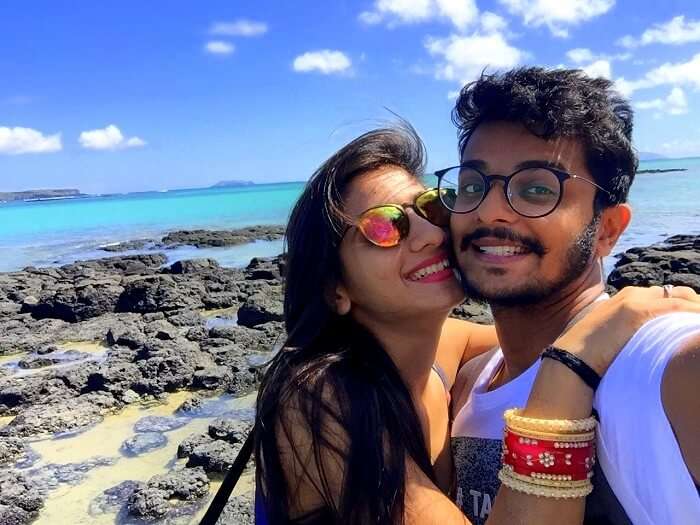 Mauritius was one destination that we had already decided for our honeymoon. Having seen its beauty in the movies, magazines, internet, and a lot of other places, my wife and I were sure we wanted to spend our special holiday in this cool surreal island nation.
All we needed now was a special Mauritius honeymoon package and we soon found it thanks to TravelTriangle (found on Google). Upon raising a request, I really liked the fact that a personal representative from the company called and understood all my trip requirements. He then further connected me to various agents onboard who in turn provided me various quotes and itineraries for the same. I selected the best one from "Breakbag Holidays Pvt. Ltd." and was now sorted for my honeymoon.
Our Mauritius trip details:
Trip Type: Honeymoon
Duration: 4 night 5 day Mauritius honeymoon
Cost: INR 1,32,344
Trip inclusions: Flights, meals (breakfast & dinner), hotel stay (Maritim Crystals Beach Resort & Spa.), sightseeing, and island tour.
Exclusions: Meals not included, and water activities on the island tour
Day 1: Mauritius was love at first sight!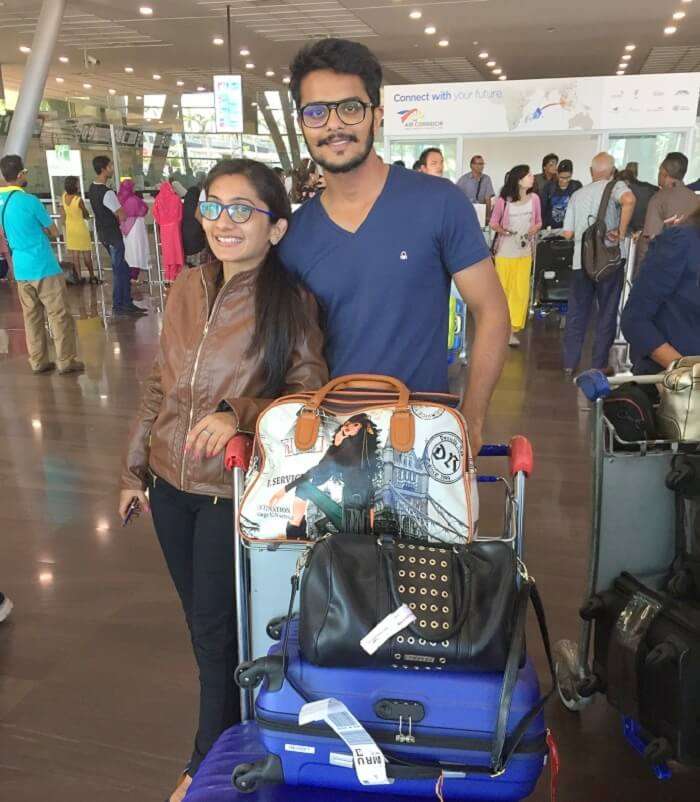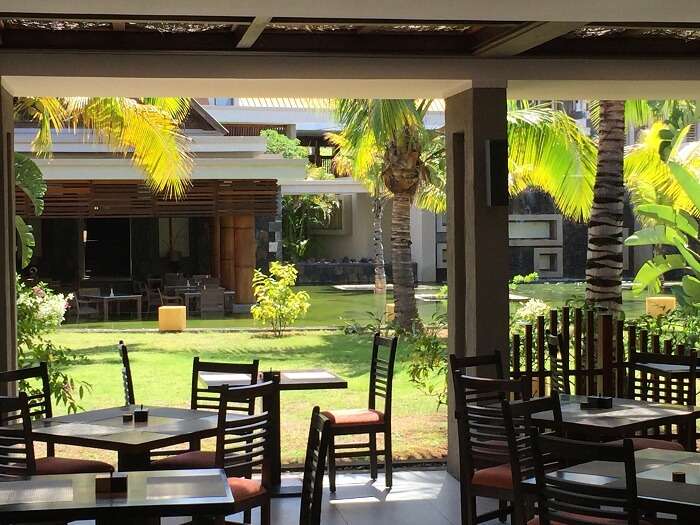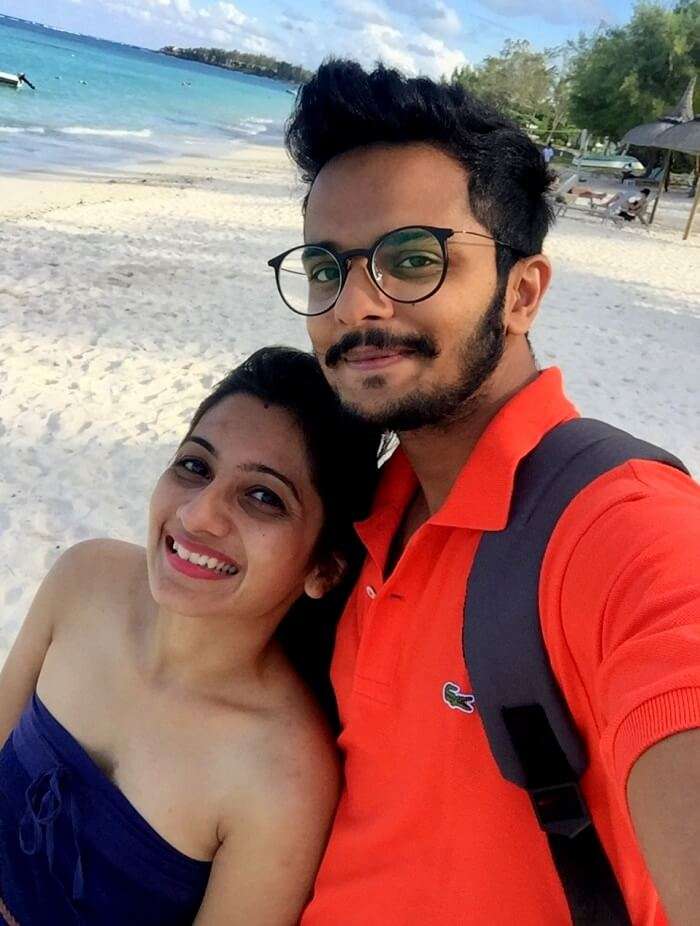 We boarded our flight to Mauritius at 6:15 am and reached by 11:15 am. It was a smooth flight and upon our arrival in the beautiful tropical country, we were greeted by the agent's representative who transferred us to our resort – Maritim Crystals Beach Resort & Spa.
This was a beautiful property and had a very polite staff who keenly explained us everything about our stay and room. The best part was that they understood Hindi since it was now more than easier to communicate with them.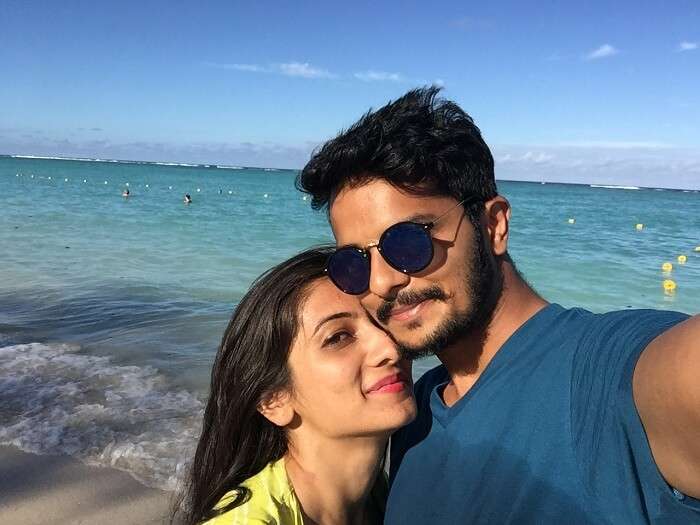 Later after resting for awhile, we went on for some beach activities.
Day 2: Port Louis was better in scenery than sightseeing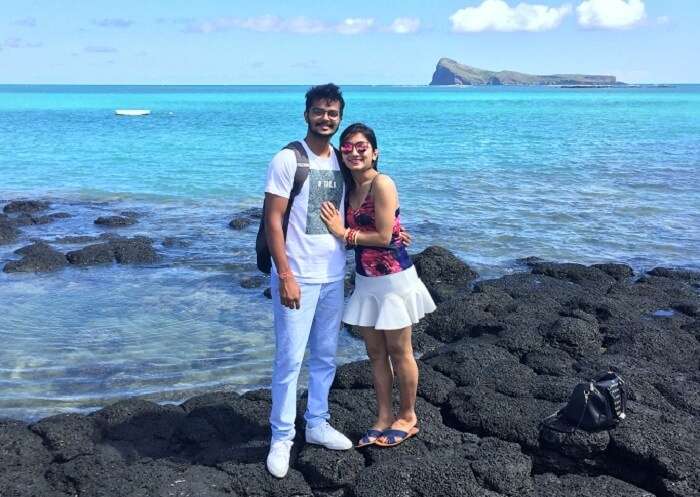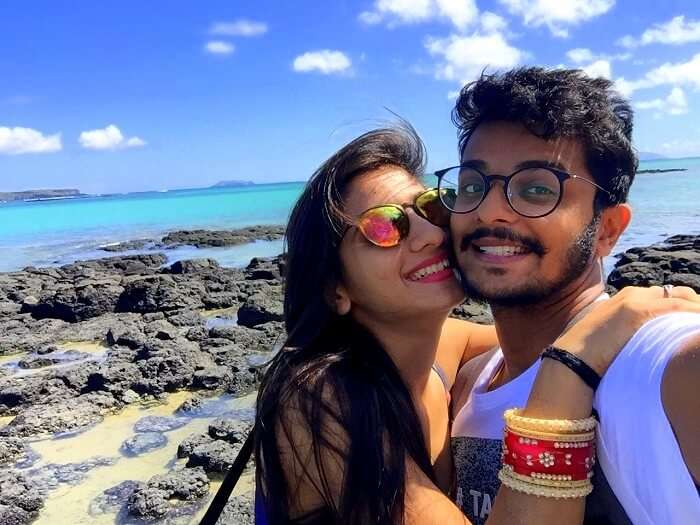 Today after a hearty breakfast, our driver picked us up for the North Island tour . It was an average experience if not great. Our sightseeing in Port Louis included:
Citadel Fort Adelaide: This was a fort from which we got a nice panoramic view of Port Louis and that was its only highlight.
Red roofed church: This is the place where shootings of many famous Bollywood movies have happened and this one too was an 'Ok' experience.
Le Caudan Waterfront: This was a ocean facing mall in Port Louis and had various restaurants, a cinema hall, and a lot of shops!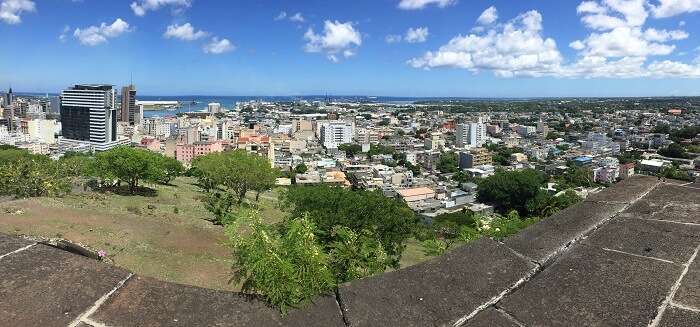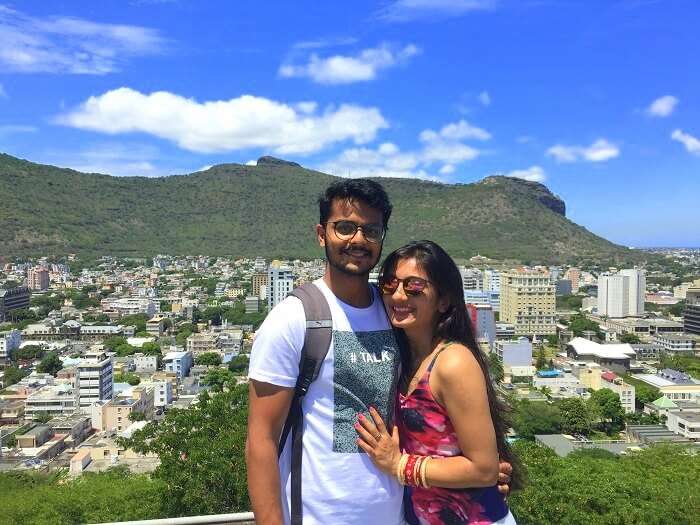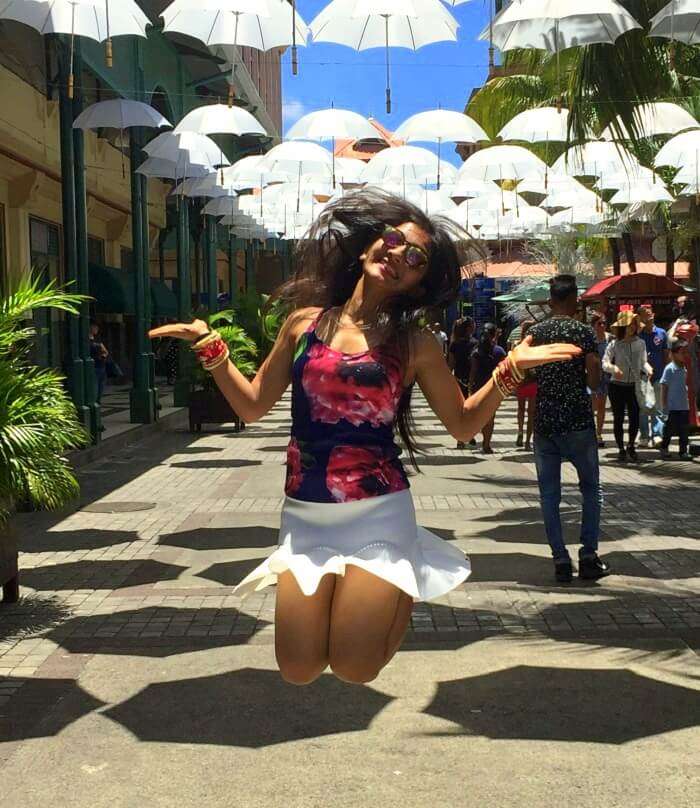 Honeymoon In Mauritius: How To Plan A Perfect Honeymoon
We also visited a supermarket called "Jumbo Super Market" where thankfully we could purchase water bottles since they were very expensive at the hotel.
Day 3: Quad biking, a filmy moment near the waterfalls, and more on our South island tour!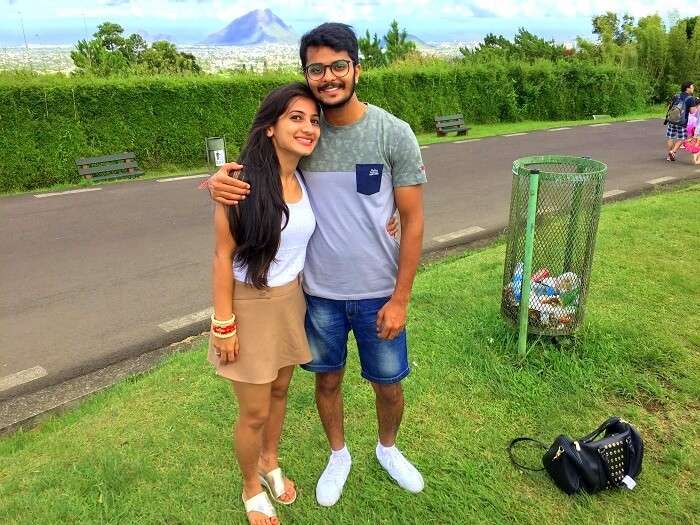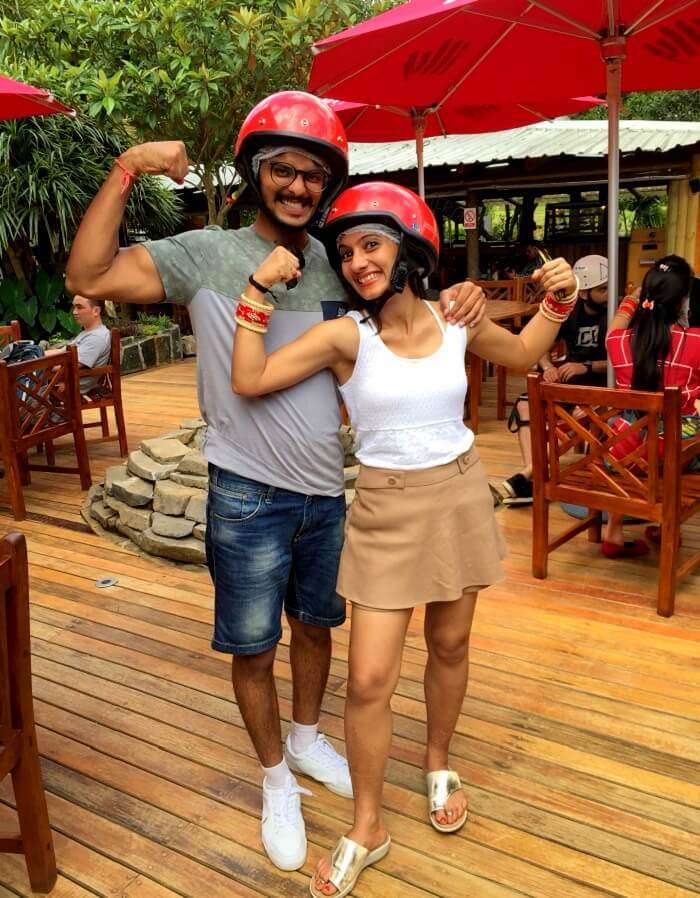 We did the South Island tour today and it was a very exciting affair. We visited La Vallee des Couleurs Nature Park where we had a sumptuous lunch and it was followed by a quad biking session – in the park itself. The best part was that we could quad bike till our next attraction in the park that was – the waterfall.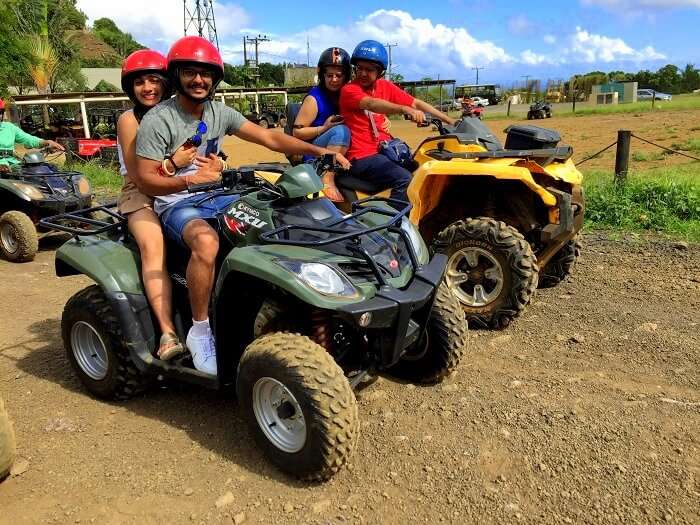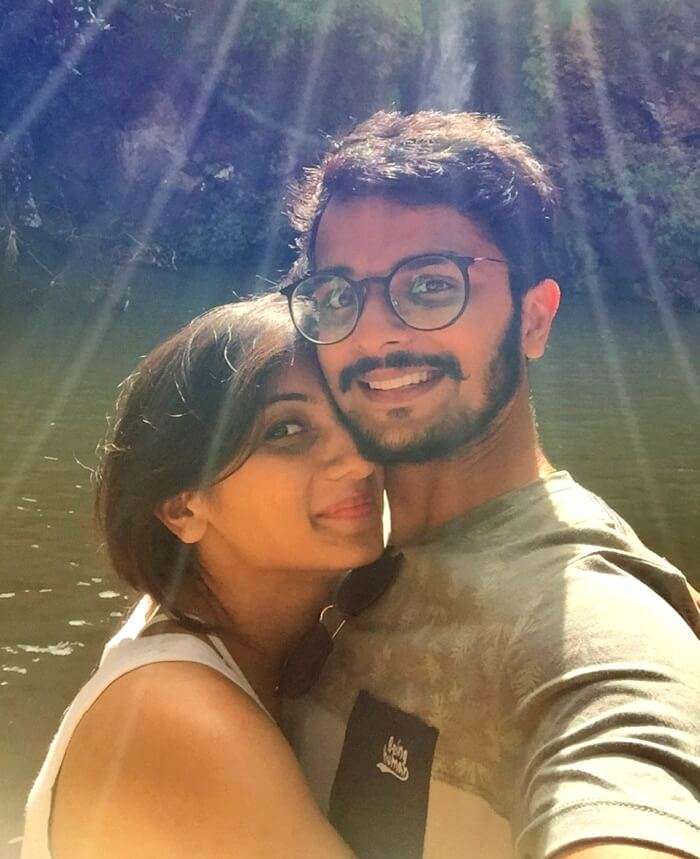 We also saw the famous 23 coloured earth, on which the park is named it was a truly fascinating natural marvel formed out of the volcanic remains.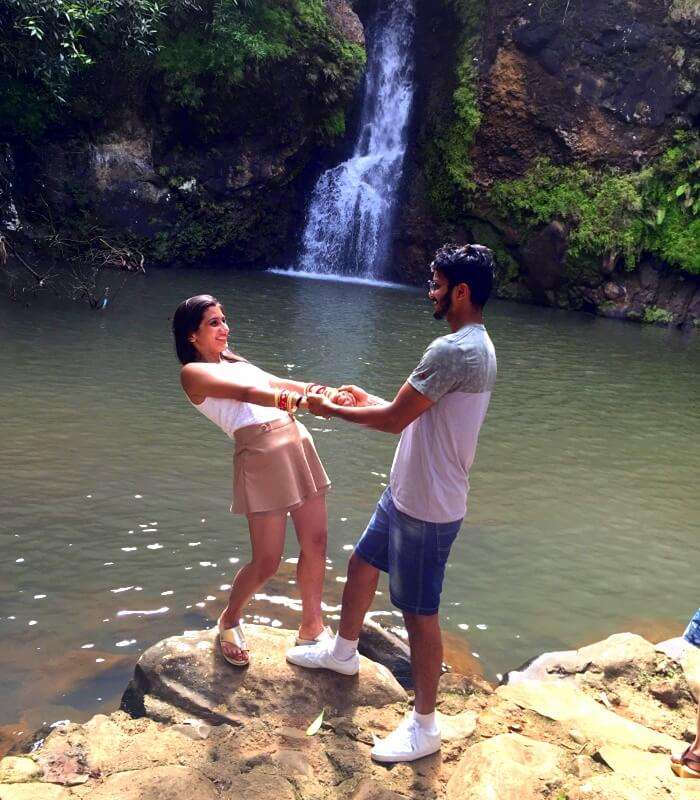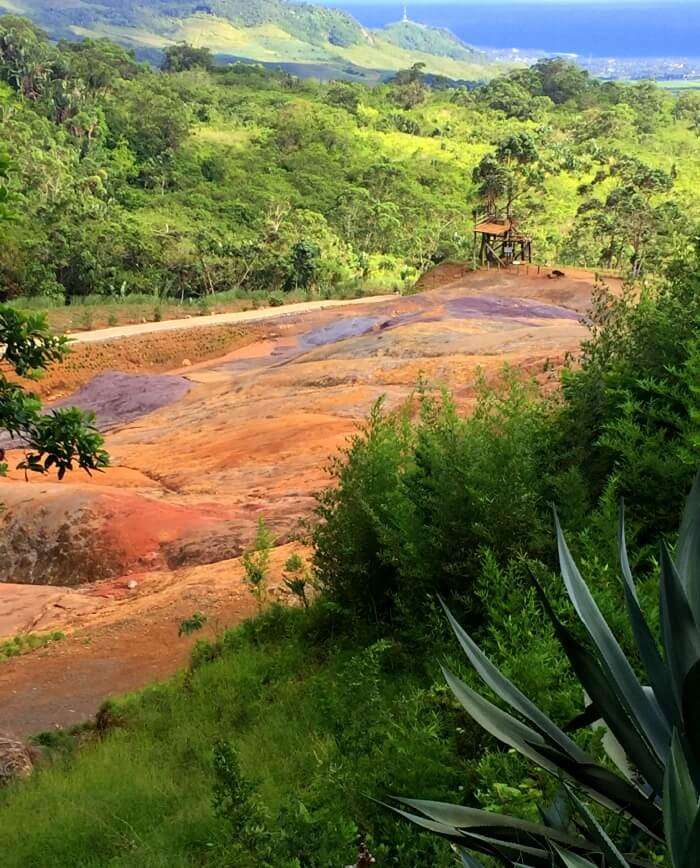 Post the tour, we returned to our hotel, chilled around on our own before indulging in dinner! Overall, it was very exciting day.
Day 4: Underwater Sea Walk will be something we will never forget

Another thrilling day, after breakfast, we proceeded for the Ile aux Cerfs island to do water activities. We started off with the Underwater Sea Walk and it was the most amazing experience we had ever had.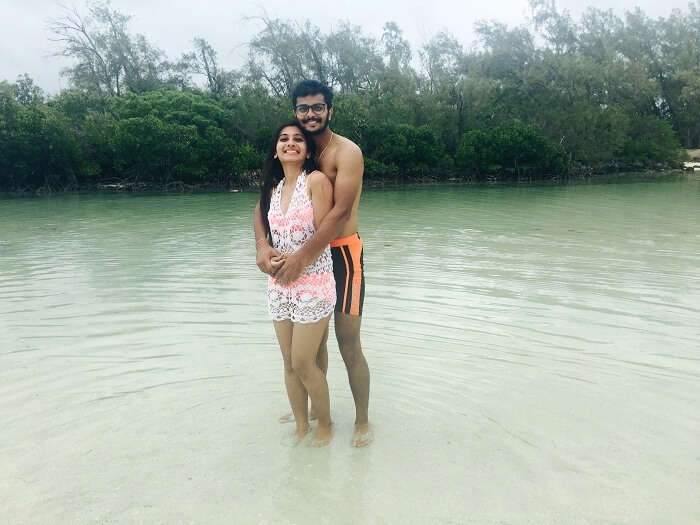 A Sweet Honeymoon Trip About Must Do Things In Mauritius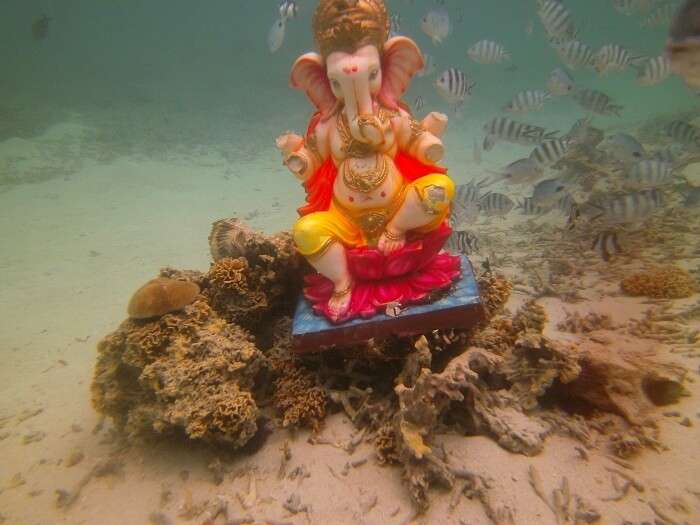 Fully immersed, we were able to see the surreal beauty of the ocean and vertically, once it was over, we felt like doing it again. Post this, we went to the main island for some water activities and they too were quite exciting!
Our later part of the day was once again spent chilling at the hotel.
Day 5: Goodbye Mauritius!
This was our last day and we took our own sweet time relaxing. Since our flight was at 9:20pm, we enjoyed our time at the hotel doing activities and by the pool. Later on, we checked out of the hotel to proceed to the airport for our flight back to Mumbai.
Overall, our honeymoon in Mauritius was a beautiful affair and had everything we were looking for. Adventure, nature, and excellent hospitality were the foundations of our trip and believe me when I say, we loved everything! Looking back at the trip, when we think about the clear skies and the deep blue ocean,  it brings a smile to our faces!
Things we loved:
We don't get to see such clear waters in India so when we saw the greenish blue lagoon from the plane in the sky, it was love at first sight for both of us.
Also, our time spent at La Vallee des Couleurs Nature Park was phenomenal. The undersea walk was the best thing we did. We could actually listen to our heart beats and feel eternal peace which we all lack in our day to day life.
Negative experience: None.
Tips for travelers:
The north island tour is an average experience and one can instead opt for a more fulfilling one like Casela Nature Park.
Unless you're doing water activities at Ile aux Cerfs island, it is better to spend your time at the hotel since it is very crowded there.
Mauritius is a perfect destination for lovebirds and honeymooners! And you too can indulge in this beauty with a special Mauritius honeymoon package! Book Now.