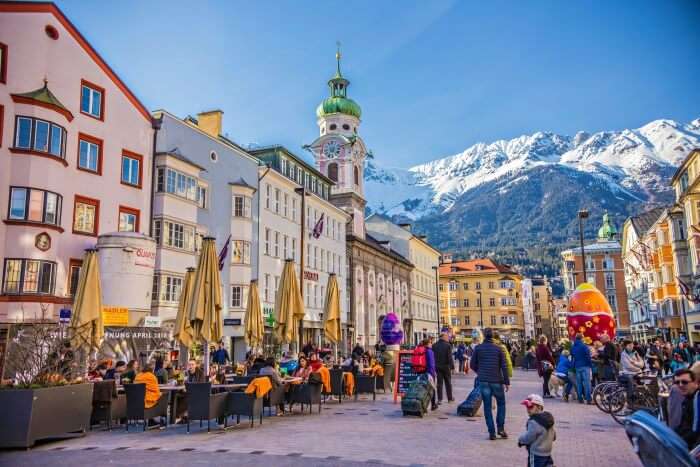 With the commencement of the spring season in the month of March, Austria welcomes its tourists to enjoy the last showers of snow. The weather in Austria in March becomes pleasant. There is a gradual increase in the temperature over the whole month of March.
Austria is a country that enjoys all the famous four seasons that are summer, winter, autumn, and spring and the month of march embarks the start of spring season. You can also enjoy some showers of snow while visiting Austria in March.
Things To Do In Austria In March 2019
There are many fun activities to do in Austria at this time of the year with your family or your friends. Let's have a look at some of the activities which you can enjoy in Austria in March.
1. Ski Trip In March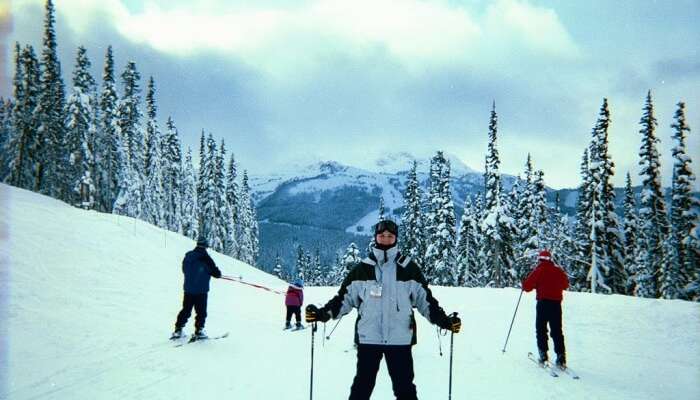 Image Source
Vienna in March is one most glamorous and dazzling place to make memories with your loved ones.If you love skiing, then don't miss the golden opportunity and plan a holiday to Austria in March. The place is best suited for the people who love this thrilling and adventurous recreational activity. Being surrounded by the Alps, this place in March is perfect for skiing with your family and friends. The valley is located in an idyllic setting offering its tourists to enjoy mesmerizing views and scenes especially in the month of March.
Must Read: Austrian Food: 10 Irresistible Dishes You'd Want To Relish
2. Snowshoe Hiking And Trekking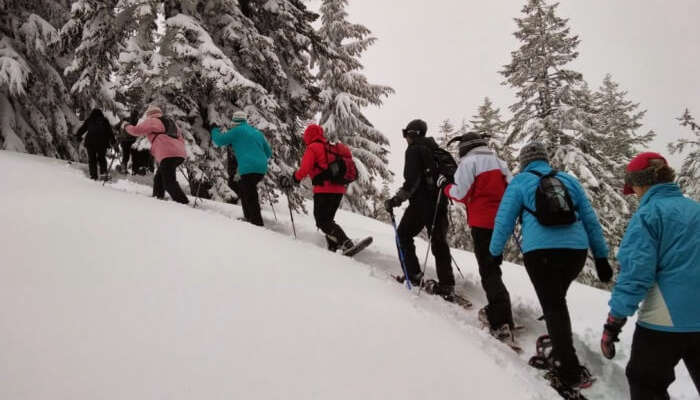 Image Source
The latest trending activity among all the people is snowshoe hiking and Austria is the best place to enjoy this activity to the utmost extent. It offers mesmerizing backgrounds and still which are totally breath-taking and enchanting, and the weather in March makes this place perfect for some amazing snaps. In the month of March, you can enjoy an adventurous trek or enjoy a spectacular experience of snowshoe hiking in Austria.
3. Global Cuisine Festival In March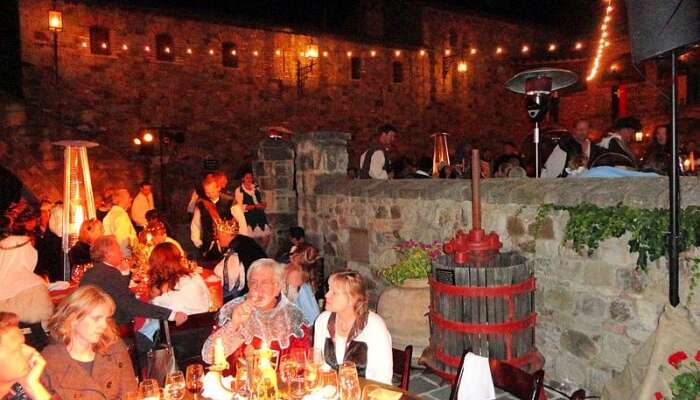 Image Source
If you are looking for a place to relax and enjoy world-class cuisine you must visit the Austria, Global Cuisine Festival In March. There are perfect places to enjoy food fest with your loved ones and relax with a cup of perfectly brewed coffee. So ahead and enjoy the evening and stretch out your legs and give your body a break from the regular stress and tensions of their hectic daily routine at this festival.
Suggested Read: This New James Bond Museum Atop The Austrian Alps Has "A View To Kill"
Weather In Austria In March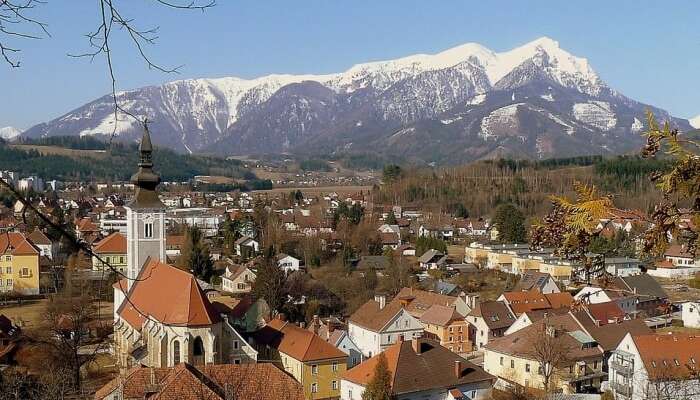 Austria experiences humid mild summer in the month of March. The weather is not too hot and you can expect rainfall and uncertain snowfalls. Fog is the most common thing that you can encounter within the month of March. The average daytime climatic temperature is around 7℃ to 15℃. Moreover, the climatic atmosphere is usually windy with gentle breeze along with some precipitation. Austria in March is quite chilly and cold with the heavy sky and the temperature varies around 11℃. The third week of March is quite hot and warm. Travel to Austria in March and experience a pleasant weather with a hint of winter.
Places To Visit In Austria In March
Austria is located in Central Europe and is a perfect place to plan a holiday. There are a ton of fun and relaxing activities to enjoy in this country.
1. Vienna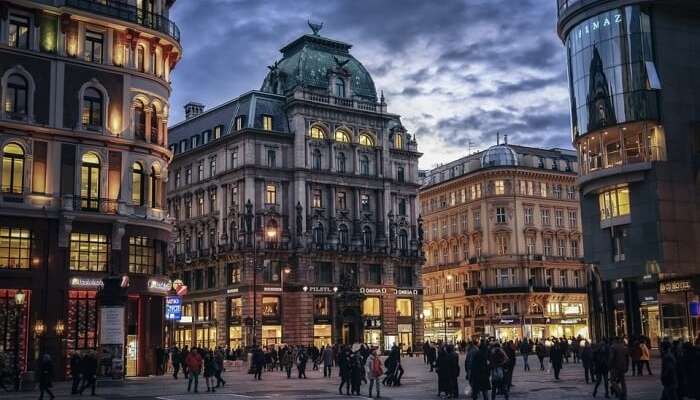 Image Source
Being the capital of Austria, it is one of the most beautiful places to visit in the world. The place hypnotizes your heart and mind with its mesmerizing and stunning localities. The place is the perfect fusion of tradition and modernization, and the cultural shows in Vienna in March, is a great event to attend . You will be stunned to see the rich culture in the local people who on the other hand are known to be the most modern people living in the society.
Suggested Read: The 10 Most Beautiful Lakes In Austria For An Exotic Europe Getaway
2. Hallstatt - The Snow Melt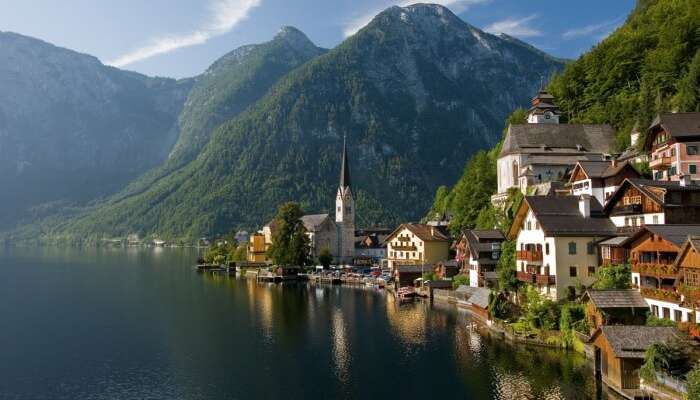 Image Source
Undoubtedly one the most lovely and wonderful village in the county. It is a local lakeside village in Austria and is home of very few people. When surrounded by snow the place totally reflects heavenly looks. But in March, when the snow starts melting away, Hallstatt looks amazing. If you are planning a holiday to Austria then you should surely screen out some of your time and visit this beautiful and stunning village.
Suggested Read: 10 Best Places To Visit In Austria That Are Straight Out Of A Picture Book
3. Gosau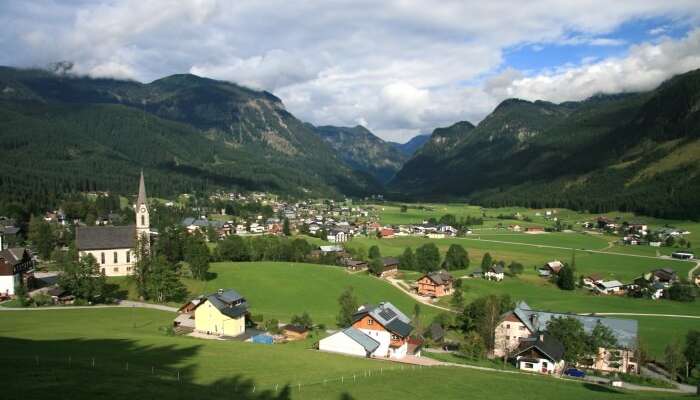 Image Source
An ideal place for nature lovers. If you truly love to spend time in nature and want to have an out in wind experience, you should not miss this place in March. With the winter passing by, and the summer striking in, the wind here is as calm as it can get in March. You should keep ample time in your hands before visiting this place, as once you start the tour of this place you will not be able to leave tour in between. The place is privileged with rich dense forests and a plethora of wild creatures.
Suggested Read: Austria Nightlife: 8 Cities That Put On A Show For Party Animals
4. Innsbruck - Trekking In March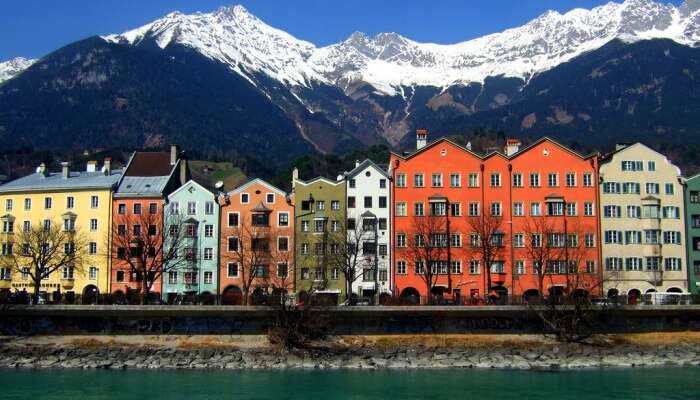 Image Source
A heavenly place blessed with artistic and royal architecture. Innsbruck also commences the start of the journey to Hafelekarspitze, a rugged mountain covered in snow. The place is very high from sea level and is an ideal place for trekking and snowshoe hiking. People who love trekking and other thrilling recreational activities must visit this place in March and enjoy the thrilling experience provided by the setting and environment of the place.
Further Read: 7 Incredible Tourists Places For A Day-Long Trip In Austria
Now it is time to quickly pack your suitcase and plan a holiday to Austria with your loved ones to enjoy this amazing experience of Austria in March which offers a romantic setting for the newly married couples and encompasses a variety of places which will hypnotize your mind with their mesmerizing and stunning views and scenes.
Frequently Asked Questions About Austria In March
Q. How wealthy is Austria?

A. Austria is one of the 14 rich countries which has a well-developed economy with a high standard of living.
Q. How large is Austria?

A. Austria covers a territory of total 83,879 Kms per square area with highly mountainous terrains settled within the alps.
Q. What is the best time to visit Austria?

A. The best time to visit Austria is between the season of spring which starts from April and ends at May. And apart from that Autumn season is also a perfect time which starts from September and ends in October.
Q. What months does it snow in Austria?

A. The coldest month experience by Austria is January. While the snow covers the region around late December to March.
Comments
comments